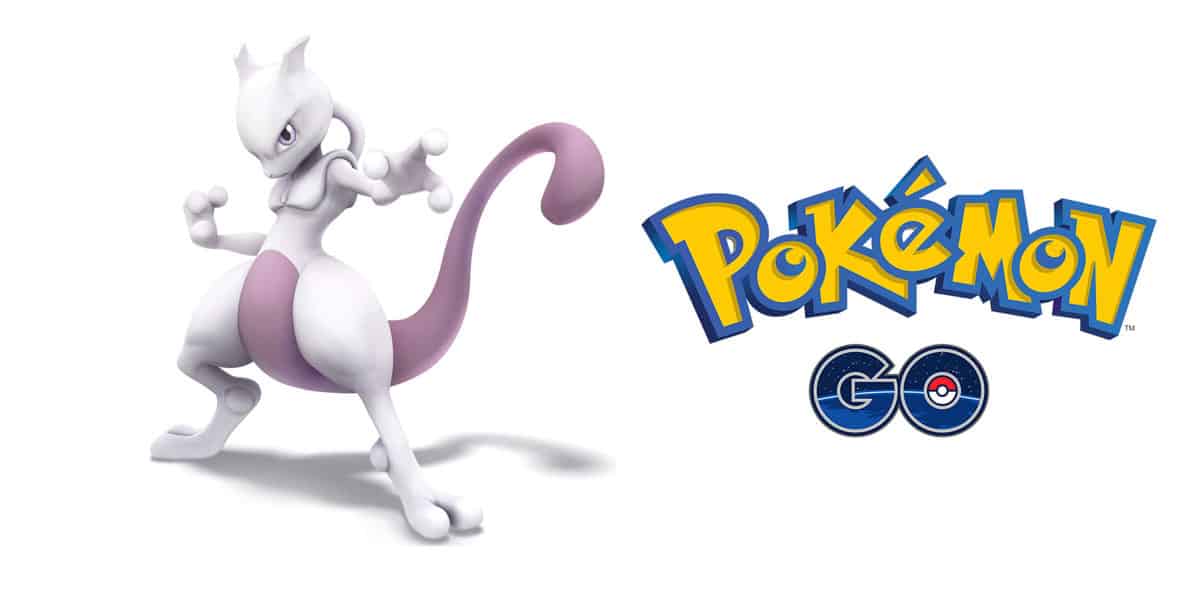 With the advent of augmented reality (AR) in mobile technology space, developers have finally found a way to coincide fiction to reality. In fact, one of the most famous Pokémon-based mobile game today, Pokémon Go, makes use of the augmented reality (AR) technology to make our off-reality childhood aspirations to become part of our modern perceived reality. And hands down, Pokémon GO remains one of the best implementations of augmented reality on our mobile devices so far.
Now if you're one of the million Pokémon GO trainers in the world today, nothing is more exciting than catching a rare Legendary Pokémon like Mewtwo. We definitely have tackled many Pokémon GO tutorials here at Devsjournal, but none of it mentioned how to find and catch Mewtwo, the Pokémon which is regarded as one of the most powerful in the pokémon world.
Today, we will help you find this rare legendary pocket monster to help with your blossoming Pokémon GO trainer career. 
Note that while Mewtwo can't be placed in a gym — just like any other legendary Pokémon. Obtaining it is a requirement to complete the Pokedex, a mini-encyclopedia of Pokémon species, types, and evolutions. And to complete your Pokedex a Sinnoh Stone is a necessary item.
Where To Find Mewtwo In Pokemon Go?
Pokémon GO Ultra Bonus is live, and not only has it introduced the first Gen 5 Pokémon, and new legendary item, Unova Stone, it also brought back Mewtwo to Raids.
While Mewtwo is scheduled to leave on five-star Raids on September 23 (1PM PT/4PM ET), Mewtwo will reappear again in EX Raids beginning on September 25, 2019. During this time, Mewtwo will know the Ghost-type attack Shadow Ball.
Note that unlike the regular Raids, you will need an EX Raid Pass to participate in EX Raid battles featuring Mewtwo. You can become eligible to receive an EX Raid Pass by participating and winning a Raid Battle in qualifying Gym. Check your chosen Gym for details. And if you do not want to move or the weather doesn't seem right then you can try our different Pokemon GO location hacks for Android, iOS and even you can play Pokemon GO on your PC.
If you won a Raid Battle in your qualified Gym, you will be receiving an EX Raid Pass. Refer to your EX Raid Pass for the date and time when you'll be able to challenge Mewtwo.
Thankfully, there is still one final chance to get Mewtwo with Psystrike on October 8 (6 P.M/7 P.M local time) when it returns to regular Raids for the Legendary Raid Hour. So, make sure to set the time.
You can also find Mewtwo while defeating team go rocket as bosses like Cliff, Arlo, Giovanni use Mewtwo during team go rocket battles. You can learn more about it in our Pokemon GO Team Rocket Guide.
How To Beat Mewtwo In Pokemon Go?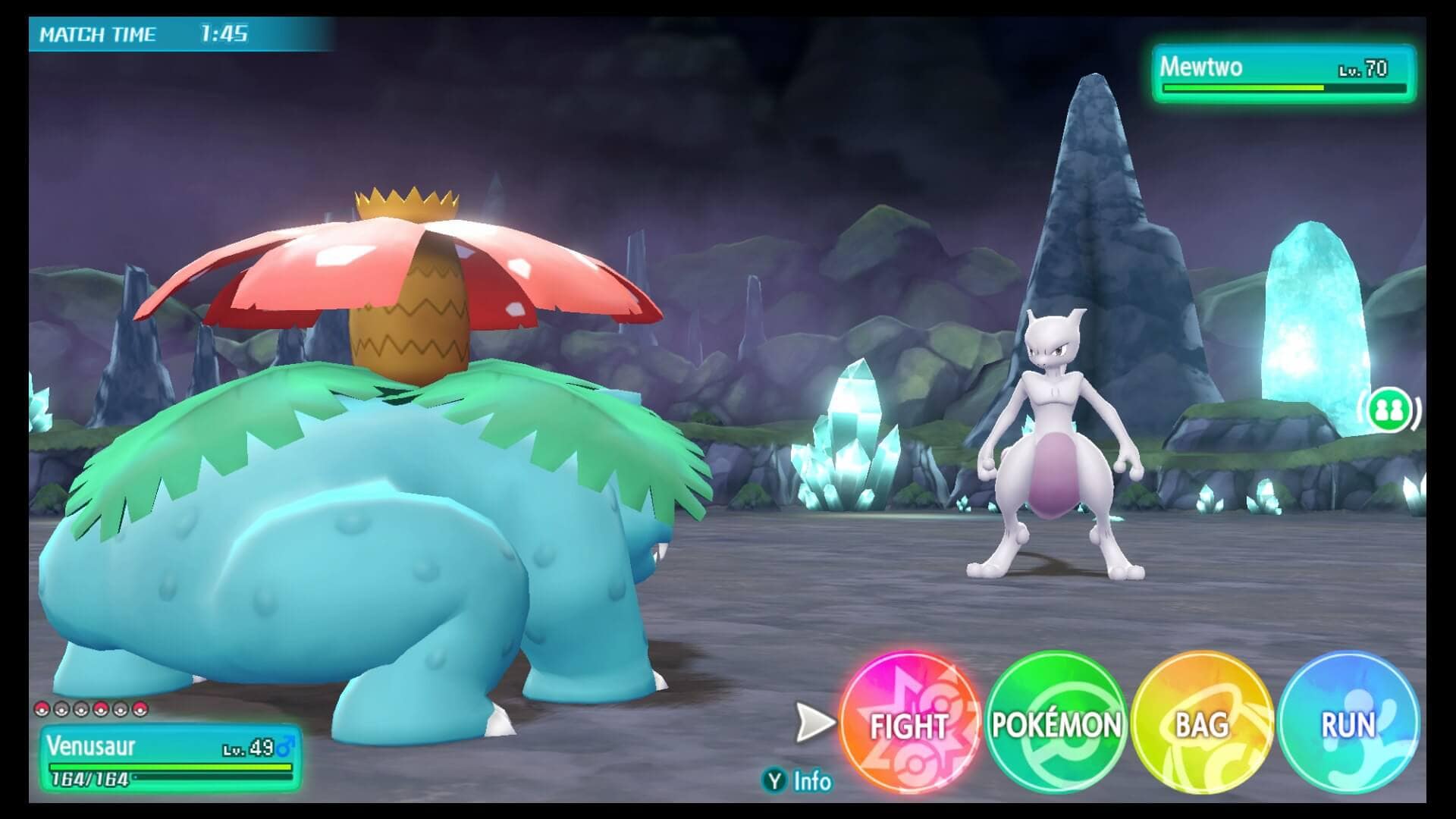 As usual, you will need to defeat Mewtwo to capture it. Also, you'll only be able to use the Premier Balls you earn from defeating it. Also, players will need a group for at least six people to take down Mewtwo (of course, depending on the moveset it has).
Mewtwo is pure psychic-type Pokémon so it is vulnerable against Dark-type, Bug-type, and Ghost-type Pokémon like Giratina, Tyranitar, and Scizor. You can use Pokemon GO search terms to search the particular Pokemon type from your Pokemon database. However, taking advantage of all these weaknesses can be quite difficult. Neither Ghost and Bug-type Pokémon resist Psychic-type strikes, so to deal damage on this battle, you often have to take damages from these Psychic-type attacks. Mewtwo also resist Psychic and Fighting-type attacks, so you may want to avoid using a Pokémon that uses these moves
Note that the two Pokémon types that can resist Mewtwo's psychic-type attacks – Dark, and Steel – are even vulnerable against Focus Blast, the Fighting-type Charged Attack that Mewtwo may know.
For Mewtwo that do not know Focus Blast, the best possible counter is Tyranitar. Its Bite and Crunch attack are super effective, and it is also resistant to Mewtwo's Psychic-type attacks. Houndoom, Sharpedo, and Absol that know Dark-type attacks can also easily initiate quick burst of damage to Mewtwo. However, we think Tyranitar is more superior choice in this situation. Scizor is also one of the quality attackers resistant to Mewtwo's Psychic-type attacks, but it should use Bug-type attacks instead of Dark. 
However, Mewtwo that knows Focus Blast is even trickier to handle. A Mewtwo that knows Shadows Ball is fantastic in this situation as it is good on both offense and defense. Otherwise, Ghost-type Pokémon like Gengar and Banette, Bug-type Pinsir, high-level Rayquaza, and even Gyarados that know Dark-type attacks is also useful in this situation. These Pokémon will take reduced damage from Focus Blast while dealing sizable damage in return. Also, a group of 10 players or more will give you a large chance of beating Mewtwo that knows Focus Blast.
Editor's Recommendations
Houndoom with Snarl and Foul Play/Crunch
Giratina (Origin) with Shadow Claw and Shadow Ball
Scizor with Fury Cutter and X-Scissor
Gengar with Shadow Claw/Lick and Shadow Ball
Tyrannitar with Bite and Crunch
Banette with Shadow Claw and Shadow Ball
Pinsir with Bug Bite and X-Scissor
Mewtwo with Psycho Cut and Shadow Ball
Absol with Snarl and Dark Pulse
Weavile with Feint Attack and Foul Play
Honchkrow with Snarl and Dark Pulse
Rayquaza with Dragon Tail and Outrage
Also Read: Pokemon GO TM Guide | Fast TM & Charged TM
How To Catch Mewtwo In Pokemon Go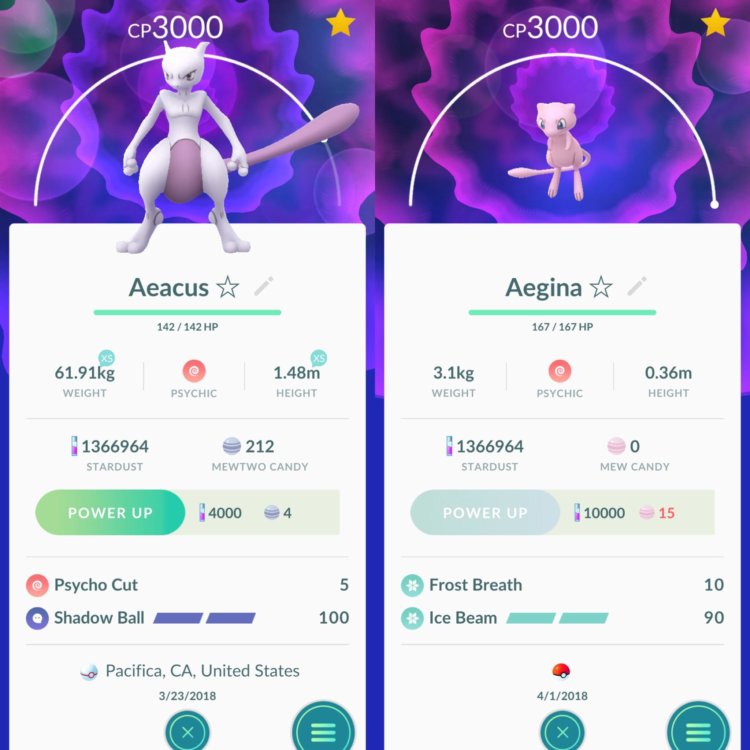 Say you and your team has successfully defeated Mewtwo, congratulations! But what should you do now? Well, it's not done yet. You still have to make an effort to catch the now defeated legend. And I tell you, it's tricky. Now, let's not put all that effort to waste.
First things first, after defeating Mewtwo, you'll earn limited Premier Balls. Keyword, limited. So, make each throw count. Also make sure to use Golden Razz Berry before each throw. Basically, feeding defeated wild Pokémon with Golden Razz Berry will make it easier for you to catch it. So, remember to stock up on them beforehand by defeating other Raid Bosses.
Chances of capturing Mewtwo are the greatest while the target ring is at a small enough diameter to score Excellent Throws. Also, throwing Curve balls can improve your chances even further. We advice that you work with your abilities. If you think Excellent Curveballs is unachievable, aim for a Nice or Great Throws. It's way better than risking on excellence, but the missing target ring completely.
Again, be careful not to waste your Premier Balls by throwing it while Mewtwo is still moving around. Wait for it to start acting up, and its target ring to disappear. Think deeply about your every throw. It's all about timing. After the target ring disappears, time your throw so that the Premier Ball lands as the target ring reappears again.
If you failed to catch Mewtwo, even after throwing all your available Premier Balls, don't be discouraged. Stock up on items such as Max Potion, Max Revives, Golden Razz Berries, and try again with your team. Mewtwo usually disappear from regular Raids, but should reappear again in few months. Make sure your game gets synced after you catch Mewtwo.
In the movie "Pokémon Detective Pikachu", Mewtwo was introduced as one of the most powerful pocket monsters to have ever existed. Its legendary status and rarity easily made it a must-have pocket monster for professional and aspiring Pokémon trainers. The character has also appeared in several Pokémon movies, anime series, and even video games.
Mewtwo is a Pokémon created by science after years of "horrific gene splicing and DNA engineering experiment" on Mew. Mewtwo is engineered to be ultimate on battlefields, and can only think about defeating its adversaries. It is said to have the most savage heart of all Pokémon, lacking compassion. It cans strike fear among its foes with cold glowing eyes. Mewtwo is capable of levitation, telepathy, and mind control.
Mewtwo is not know to have evolved into or from any other Pokémon, but it is capable to Mega Evolve into two different forms, Mega Mewtwo X, and Mega Mewtwo Y.