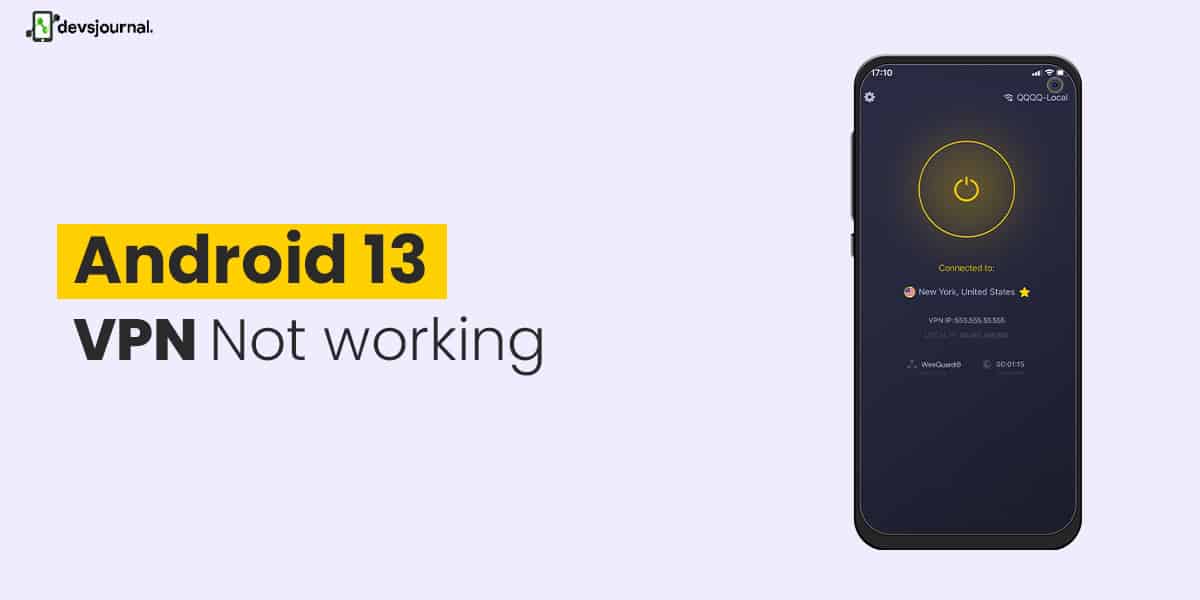 Android 13 is the latest version of Android launched recently. With new updates, features, and lesser bugs, unfortunately, this time it has come up with some issues too. One such issue that is faced by the users is related to the VPN. VPNs ( virtual private networks) are used to encrypt internet traffic and protect user privacy while browsing the web.
This issue can get very annoying, especially for people who rely on VPNs for their online safety and privacy. However, in this article, we will explore different ways to fix this issue.
Why Is VPN Not Working On Android 13?
There can be multiple reasons why the VPN on your Android device is not functioning. The most common issue is that your existing VPN is not compatible with the newly updated Android 13. Make sure you download a VPN that is compatible with the updated version of your software.
Sometimes, your settings prevent you from using the VPN. sometimes, it could be a user error factor that prevents the VPN from starting. Make sure you put in the accurate details including your username and password.
Fix To VPN Not Working On Android 13 Devices
1. Turn Off Wifi Smart Switch
A wifi smart switch is a feature that automatically switches you from wifi mode to mobile data. It will switch between the two to get a faster network of the two. However, this feature can sometimes interfere with your VPN settings. By switching this off and reconnecting your VPN you can solve your issues. Here's how to turn this feature off:
Open the Settings app on your device.
Tap on the "Wi-Fi & Network" or "Connections" option.
Select "Wi-Fi Preferences" or "Wi-Fi Settings."
Tap on the three dots icon in the top-right corner of the screen.
Select "Advanced" from the drop-down menu.
Find the "Smart network switch" option and toggle it off.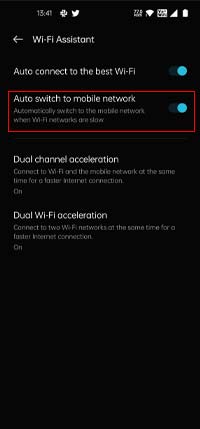 2. Disable IPv6 Network
IPv6 is one of the latest involved versions of the internet protocol. This version makes sure that your connection is more secure and efficient. It helps you gain better communication through the internet without worrying bout your safety. However, not all VPNs are compatible with this new technology, thus you must try disabling this feature and reconnecting your VPN to get things running for you again. Here's how to Disable IPv6 Network:
Open the Settings app on your device.
Tap on the "Wi-Fi & Network" or "Connections" option.
Select "Wi-Fi Preferences" or "Wi-Fi Settings."
Tap on the three dots icon in the top-right corner of the screen.
Select "Advanced" from the drop-down menu.
Find the "IPv6" option and toggle it off.
3. Clear Cache For VPN App 
The cache is the temporary files that get saved in your device or in the app that you use regularly. These temporary files sometimes interrupt the functioning of your application. Thus, you should always clear all the cache stored in the app or the device to ensure the efficient working of your device. Here's how you can do so:
Open the Settings app on your device.
Tap on the "Apps & Notifications" or "Application Manager" option.
Find the VPN app that you are using and tap on it.
Tap on the "Storage & Cache" or "Storage" option.
Select "Clear cache."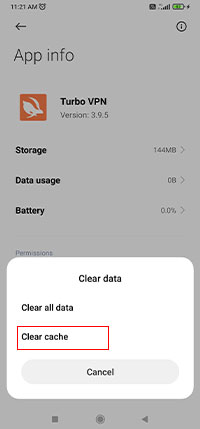 4. Update VPN App
Make sure your VPN app is updated to the latest version. After every update, your application gets rid of all the existing bugs and glitches that might be interrupting the user. Thus, updating your VPN app might remove the existing technical issue and thus fix your problem.
5. Uninstall And Reinstall VPN Apps 
It is possible that your app has not been installed correctly or there have been some issues that might have crept in during the process of installation. It is also possible that some files of the application have been corrupted. Thus by uninstalling and reinstalling the app you can get rid of all these files and install fresh files of the app.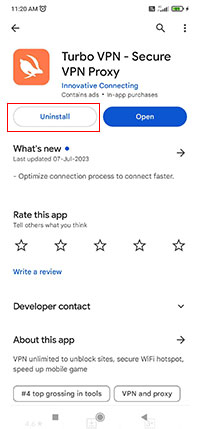 6. Reboot The Android 13 Device 
Restarting your device will refresh the entire software of your device and allow it to restart again with no interruptions. Sometimes due to overload or other reasons the software of your device may get burdened and start glitching or lagging, thus by allowing it to shut down and refresh it can get rid of the overload and work efficiently after starting again. Here's how to restart your Android 13:
Press and hold the power button on your device until the power menu appears.
Tap on the "Restart" option.
If prompted, confirm that you want to restart your device.
Wait for your device to shut down and start up again.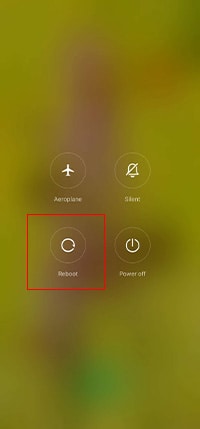 Other than resolving the VPN bug, restarting Android 13 can also fix various other bugs associated with the update, such as flickering screens, notification issues, mobile data problems, WiFi glitches, and many more. These bugs were discovered by users after updating to Android 13. Restarting the device can be an effective troubleshooting method to address these issues and restore the overall functionality and performance of the Android 13 system.
7. Check For VPN Compatibility
Compatibility is the most common issue faced when some app in your device is not working efficiently. After the update, your existing application for VPN may be no more supported by the newer software. Thus, you need to make sure that your VPN is supported and compatible with the newer software.
8. Turn Off Battery Saver Mode
Battery saver reduces the device performance and apps running in the background to save more battery. Sometimes it also reduces or turns off certain network connections to save battery. Thus, by disabling the battery saver all your network connection settings are back to normal and your VPN may start working again. Here's how you can easily turn off the battery saver in your Android device:
Open the Settings app on your device.
Tap on the "Battery" option.
If Battery Saver mode is on, toggle it off.
If desired, you can also disable Adaptive Battery, which learns usage patterns to optimize battery life.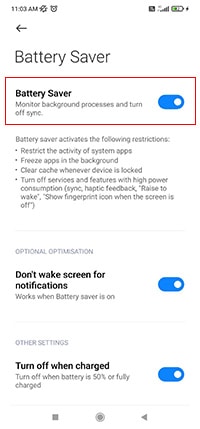 Conclusion 
The issue of VPN not working on Android 13 can be frustrating for users seeking secure and private internet access. While the exact causes may vary, it is important to troubleshoot the problem by ensuring the VPN app is compatible with Android 13 and up to date. Additionally, checking network settings, restarting the device, or even reinstalling the VPN app may help resolve the issue.