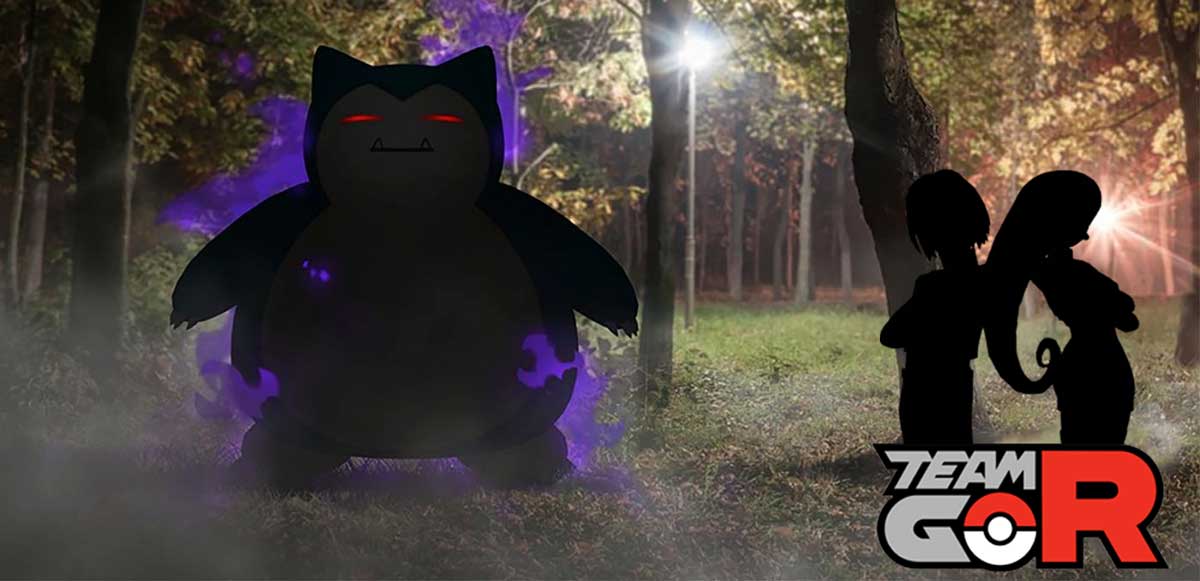 Although you might be quite aware of the Team GO Rocket and also about their fate that never was in their favour during their battles. But, since Pokemon GO Team Rocket has arrived in-game, underestimating their potential can result in a huge loss for you. Like the cartoon story-line, Pokemon GO has also introduced Pokemon GO Team GO Rocket events that can bring you some awesome Pokemon GO rewards but don't underestimate the Pokemon GO Rocket Team as they are not as easy to defeat in-game.
Well, most users are currently struggling to battle the Pokemon GO team rocket, that's why we have come up with this Pokemon GO Team GO Rocket guide that will provide you all the tips and tricks to tackle their attacks and counter-attack them to win the battle easily. So, make sure to read this guide until the end to know all the tiny details that can help you defeat the team rocket in pokemon go.  
Team GO Rocket Pokemon GO Invasions
Just like the cartoon series, the Team GO Rocket Pokemon GO Invasions will give you a very nostalgic feel since they still try to catch some Pokemons which you will be defending ultimately. In this event, you will be battling against some Shadow Pokemons that have been corrupted by Team GO Rocket and once you defeat them, you'll get rewards and a chance to rescue the Pokemon. 
So, don't underestimate the potential of your opponent Pokemons as the Shadow power makes them tougher and significantly better in all fighting aspects. This is just the beginning of the event as the Pokemon Go team has some bigger plans in mind for the upcoming events as well. We know you must be excited to beat the hell out of them, so here's how you can find them.
How to Spot Team GO Rocket
In this Pokemon GO Team Rocket event, the game offers you chances to battle the Team GO Rocket in basically two ways. But, the encounter is pretty random and you can't forcefully go and fight them. So, you can call it your luck if you spot them, or maybe just a bad day because they are quite powerful and not as easy to defeat as you are thinking. However, you can defeat them easily if you are well-prepared from the beginning and know the smart counter-attacks to use against them. 
1. Team GO Rocket Pokestop
Just like the normal Pokestops, you can find some special Pokestops across the map with a small Blue Cube hovering above them. Well, it will definitely make you think that something is going on there. Moreover, as soon as you reach the Pokestop, the blue cube will suddenly take some other shape and a Team Rocker logo will also be noticeable hovering above that. 
So, basically clicking on the Pokestop will let you enter the event and battle the Team GO Rocket Grunts, or maybe some of the interesting characters like Jessie or James.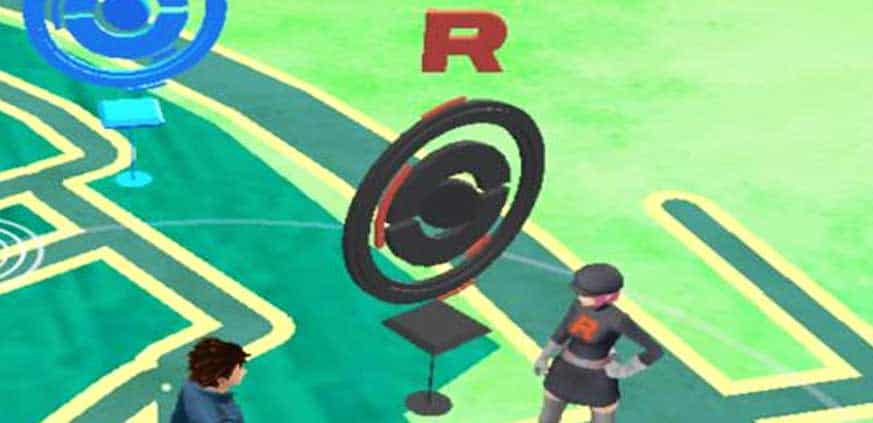 2. Team Go Rocket Air Balloon
With the recent update, encounters with Team GO Rocket grunts have been made more interesting as now they can appear on your map in their retro-style. Yes, we all have loved their way of always keeping their Team GO Rocket Air Balloon as their getaway vehicle. 
However, this time you will notice the balloon before the battle, and tapping on the balloon will make you enter the battle. Although the experience after starting the battle will still be the same as the Pokestop fights.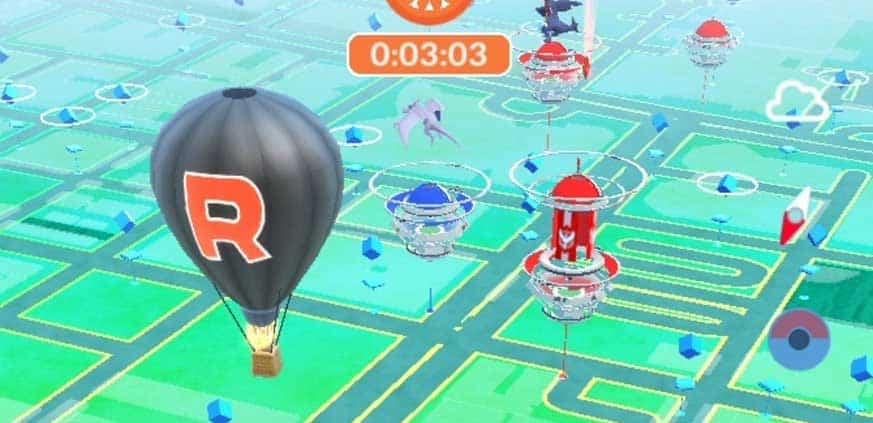 How to battle with Team GO Rocket
Before starting the battle with any Team Go Rocket grunts, do keep in mind that there are a total of 18 grunts which have their own collection of Pokemons, but of the same type. Well, you can not predict which grunt you will be fighting first, so keeping a variety of Pokemons with you will be much helpful to have a slight advantage right from the beginning.
Normally, these grunts come to battle with three same-type of Pokemons, but if you are lucky enough, some grunts use their slot that has only 1 Pokemon, so that will be an easy fight for you to win and rescue the Shadow Pokemon.
So, as soon as you start the battle, there are several pokemon go team rocket sayings that will give you a hint about the upcoming Pokemon. But, how? We will be listing some images down below that will give you proper information about all the grunt's sayings and their Pokemon slots that you might encounter in a battle. You can take help from those images to prepare for a battle against them.
As you enter a battle, the Team Go Rocket members or leaders will fight you with a Shadow Pokemon which are basically the normal Pokemons, but with some additional strength. You can spot a Shadow Pokemon easily as they usually have purple-blackish dark energy hovering around them and also the color of their eyes gets changed. 
So, if you are good at winning battles and have defeated your friends of gym leaders before, Team Rocket Go will be an easy opponent for you, all you need to have is a good Pokemon selection for the battle and make your counter moves on the right time.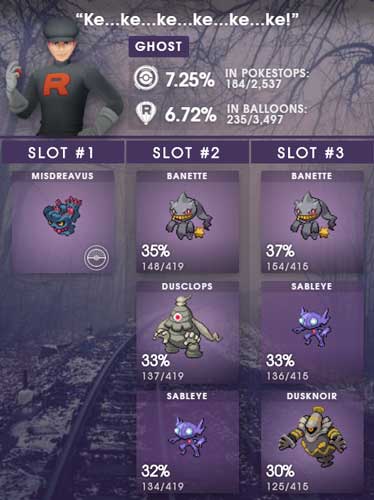 As you defeat the Shadow Pokemon, the game will provide you with some Premier Pokeballs to capture the Shadow Pokemon after rescuing it from the Pokemon Go Team Go Rocket Grunts. If you are successful to catch the Shadow Pokemon, you have two different choices to make. Either you can keep the Pokemon in its shadow Pokemon or Purify it back to the normal state. So, is it beneficial to Purify the Pokemon? Let's find out.
When the Pokemon is in its Shadow state, due to the Pokemon being corrupted with Shadow Powers, it generally becomes more powerful and also learns some extra special moves as well. So, purifying the Pokemon will cost you some extra candies and Stardust. After the purification of Pokemon, you will notice significant upgrades in the combat stats as well as in the IV levels too. Moreover, this makes it easier for you to evolve the Pokemon quickly as well. Also, the extra special moves will still exist after Purifying it.
However, if you catch a Pokemon that is not worthy even after evolutions, we suggest you keep it in its shadow form and save the Candies and Stardust to utilize later on some better Pokemon. Since even in the Shadow form, the pokemon will remain better than the normal ones and you will also have the advantage of having some extra special moves to use.
Pokemon GO Team Rocket Bosses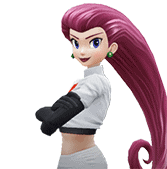 Jessie is often seen flying around with James in their Meowth Hot air Balloon and often come to fight as a Duo.





Rampardos, Rhyperior, Terrakion or Tyranitar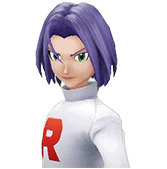 Don't worry about James since we know their fate is never in their favour, and beating him is quite easy too. 





Lucario, Machamp, Melmetal, Obstagoon, Giratina, Tyranitar or Gengar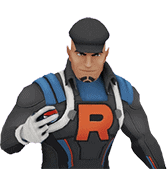 Cliff is a good trainer and knows how to use his Pokemons. You get various chances to fight him and learn his tactics.







Slot #1: Groudon, Mewtwo, Mamoswine, or Excadrill
Slot #2: Gyarados, Torterra, Venusaur, Leafeon, Swampert, Garchomp, Rhyperior, Groudon, Gliscor, or Giratina
Slot #3: Machamp, Lucario, Poliwrath, Venusaur, Meganium, Leafeon, Heatran, Blaziken, Togekiss, or Dialga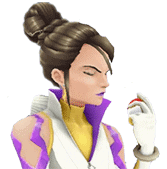 The bravest of all. If you encounter her out of nowhere, don't directly jump to fight her as her Pokemons have much higher CP







Slot #1: Dialga, Giratina, Magnezone, Melmetal, Poliwrath, and Machamp.
Slot #2: Giratina, Tyranitar, Darkrai, Weavile, Metagross, Typhlosion, Charizard, Scizor, Poliwrath, Venusaur, Shiftry, Togekiss, Ludicolo, or Machamp.
Slot #3: Tyranitar, Togekiss, Charizard, Blaziken, Heatran, Machamp, Weaville, or Darkrai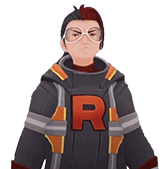 Arlo's Pokemons are quite unique, and in their Shadow forms, they are way too brutal. So, be prepared to fight hard.







Slot #1: Moltres, Ho-Oh
Slot #2: Rhyperior, Tyranitar, Aggron, Altered Forme Giratina, Swampert, Kyogre, Venusaur, Meganium, or Excadrill
Slot #3: Moltres, Heatran, Charizard, Blaziken, Regice, Mamoswine, Mewtwo, Tyranitar, Suicune, Togekiss, or Altered Forme Giratina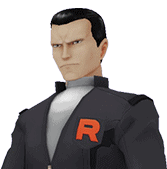 The founder of Team GO Rocket. Don't underestimate him as a rookie trainer at all. But, it's easy to beat him as well.





Slot #1: Machamp, Lucario, Tyranitar
Slot #2: Gyarados, Articuno, Torterra, Venusaur, Empoleon, Kyogre, Excadrill, Jirachi, Togekiss, Gardevoir, or Granbull
Slot #3: Raikou, Electivire, or Magnezone,Mew or Mewtwo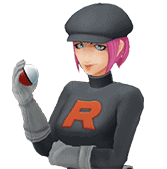 The Decoy Grunt is there to distract you and waste your time as his Shadow Pokemons are quite easy to beat.





Slot #1: Giratina, Melmetal, Dialga, Genesect, Scizor, Jirachi, Charizard, Mewtwo
Slot #2: Charizard, Sandslash-Alola, Zapdos, Heatran, Mewtwo, Scizor, Genesect, Machamp, Lucario, Conkeldurr
Slot #3:. Machamp, Charizard, Lucario, Conkeldurr, Mewtwo, Breloom, Hariyama, hercross
Pokemon GO Team Rocket Grunts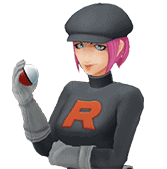 "Coiled and ready to strike!"







Tyranitar, Groudon, Terrakion, Rampardos, Mewtwo, and Rhyperior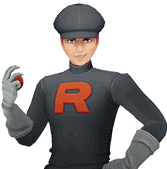 "Normal does not mean weak"






Lucario, Konkeldurr, Machamp, Breloom, and Hariyama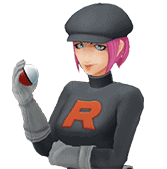 "ROAR!... How does that sound?"






Rayquaza, Mamoswine, Glaceon, Weavile, and Raikou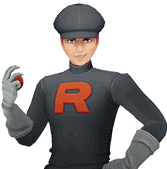 "These waters are treacherous!"









Alolan Exeggutor, Sceptile, Leafeon, Tangrowth, Raikou, and Magnezone








Moltres, Charizard, Chandelure, Reshiram, and Entei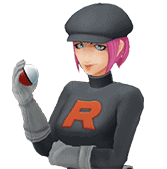 "Battle against my Flying-type Pokémon!"








Tyranitar, Mamoswine, Raikou, Magnezone, Zapdos, and Zekrom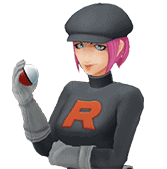 "Do you know how hot Pokémon fire breath can get?"








Tyranitar, Rhyperior, Kyogre, and Vaporeon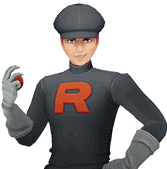 "Go, my super bug Pokémon!"







Charizard, Moltres, Rehisram, Chandelure, Tyranitar, and Rhyperior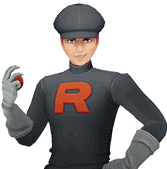 "You'll be defeated into the ground!"






Gyarados, Kyogre, Exeggcutor, Mamoswine, and Glaceon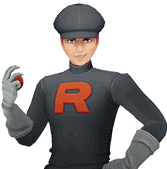 "Are you scared of psychics that use unseen power?"









Darkrai, Tyranitar, Weaville, Houndoom, Giratina, Scizor, Chandelure, and Pinsir







Lucario, Konkeldurr, Machamp, Hariyama, Kyogre, Groudon, and Dialga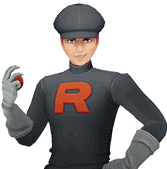 "Ke...ke...ke...ke...ke...ke!"







Darkraki, Weavile, Giratina, and Tyranitar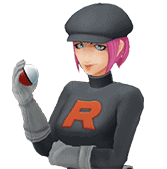 "This buff physique isn't just for show!"





Alakazam, Mewtwo, Gardevoir, Espeon, and Lugia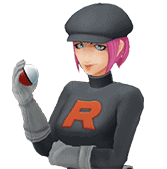 "Get ready to be shocked!"








Groudon, Rhyperior, Excadrill, Garchomp, Flygon, and Swampert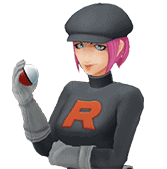 "You're gonna be frozen in your tracks"





Heatran, Chandelure, Entei, Houndoom, Machamp and Magnezone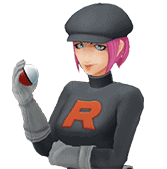 "Wherever there is light, there is also shadow"





Charizard, Rhyperior, Tyranitar, Togekiss and Machamp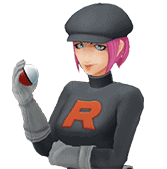 "Don't bother - I've already won! Get ready to be defeated! Winning is for winners!"







Lapras, Lucario, Konkeldurr, Machamp, Raikou, Electivire, and Magnezone
Hence, this was all the Pokemon GO Team Rocket research we have done so far to help you win the battle against Pokemon GO Team Rocket and rescue some amazing Shadow Pokemon. You can use Pokemon GO Search Terms to search for the counter Pokemons from your Pokemon list. We will update the info if anything else crosses path with us.
Until then, use this information for your good and easily defeat the Team Go Rocket Grunts and other team leaders with your skills and the right set of Pokemons. This quest is basically very fun to play and also very rewarding, so any Pokemon Go player should not miss this chance.