Android does have tons of features to offer but it's not that good to make it your Primary OS of your PC. If you're an Android gamer, only thing that limits everything is the comfort of playing games, small screen size & lot more. Many people might suggest you to install Remix OS  or any other Android Emulator & enjoy Android games directly on PC but it would be a hell lot of pain as you won't be able to enjoy Windows like features. To tackle all these issues, Android Emulators came into the picture.
Pokemon Go the augmented reality game has taken the Internet by storm. Different Pokemon GO hack have been released to make the game lot easier. Everyone playing this game has been somewhat like turned into zombies who are stumbling across different cities around the world. Days after the release of this augmented reality game, people were found walking into unsafe neighborhoods, barricading into people's houses, getting robbed by burglars in the process of catching Pokemon.
In this article, I am going to explain a way, using which you can play Pokemon Go on PC from the comfort and safety of your house. All you require is a working Windows computer, a bit of patience and brain.
Update: PC Emulators are leading to permanent ban after the latest Safety net update. Follow this guide at your own risk. I would strongly suggest you to follow our Pokemon GO hack for Android or iOS device which are 100% working and have very less ban rate.
Prerequisites
To start playing Pokemon Go in your computer right from your home, you will need to install and set up a bunch of tools exactly in the right order. To start with, just download the files given below and follow the given instructions carefully.
Guide 1 (For MacOS or Windows using VMWare):
If you're using MacOS, make sure you have the latest MacOS i.e High Sierra.
If you're using Windows PC, make sure to install VMWare Player latest version and download the MacOS zip.
If you have the above condition satisfied, download the latest version of Xcode i.e 9.3
Pokemon GO WebSpoof: Download
Guide 2 (For Windows Only using Emulator)
The first thing you will need is a windows PC to install the software.
Bluestacks. Download it from the official website from here.
Last, but not the least. The game itself, download Pokemon Go but don't install or run it until it's time, or it won't work: Download
After downloading, just put all these files into a single folder so you can easily find them later. Do not rush to install any of the apps without knowing what to do next. If you will carefully follow what I have mentioned below, you will be playing Pokemon GO without any issues.
How to setup & play Pokemon GO on PC
Play Pokemon GO On MacOS (Working in 2018):
Pokemon GO still works on PC but only on MacOS when used along with your iPhone. If you're using MacOS, you might be aware of Xcode. Xcode is an integrated development environment for macOS containing a suite of software development tools developed by Apple. There are many guides on the web about using Xcode for spoofing in Pokemon GO game using PC but all of them are very difficult when you want to change locations quickly.
According to those guides, you need to make a route (coordinate + time), compile the gpx file and add it to xcode. It works fine to walk around and collect pokestop items. However, it become problematic when you want to change your route. For example, if you see a gym that you want to check out, and it is not on your route, you will need to guess where it is on google map, find the coordinate, make a gpx file and import it. Most often you'll miss the target by a little bit, and you will need to repeat the process fine tuning the coordinates.
Note: This can also work on Windows VMWare by installing MacOS in VMWare.
I have never used gpx files. It seemed like a waste of time. I use a 'web spoofing' app. Once you get used to it, it's just like the old way of spoofing.
Step 1. Make sure your Mac and Xcode are updated to the current versions. (High Sierra and 9.3 for Xcode)
Step 2. Go the Pokemon GO Webspoof link and under 1.2.1, download ' pokemongo-webspoof-v121.app.tar.gz' and ' Source code (zip)'
Step 3. Open the actual program, 'pokemongo-webspoof' and it should open the app along with Xcode.
Step 4. In Xcode, make sure you sign with your apple ID and the 'Bundle Identifier' is your apple ID, just like as if you were installing any app using Cydia Impactor.
Step 5. You will have to trust your ID on your iPhone and enable 'pokemongo-webspoof' on your mac by going to System Preferences > Privacy > Accessibility.
Step 6. Now, plug your iPhone in. In Xcode, in the top left corner where it says 'Generic iOS Device', select your iPhone at the very top and hit play to the left. It should say 'Build Succeeded'. Go up to the top tabs and select Debug > Simulate Location > and select 'pokemonLocation'.
Step 7. You should get a white screen pop up on your iPhone saying to start the game. Now you should be in business. You can also use your keyboard arrows to move on the map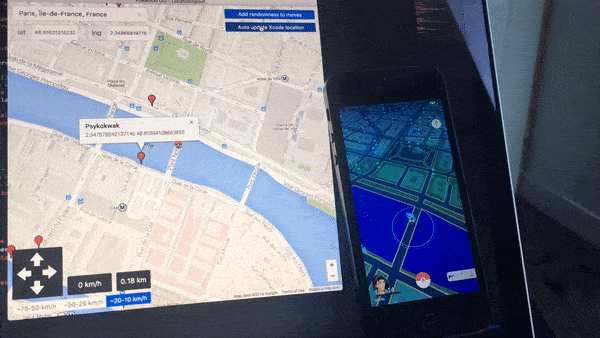 Just some quick notes, make sure you have all three buttons selected in the spoofing program to "update Xcode location" and all that. When the map is locked, you can click anywhere and simulate a walk, run or teleport path. It honestly just takes some messing around with to get the hang of.
Play Pokemon GO On Windows (Not Working):
1. Install Bluestacks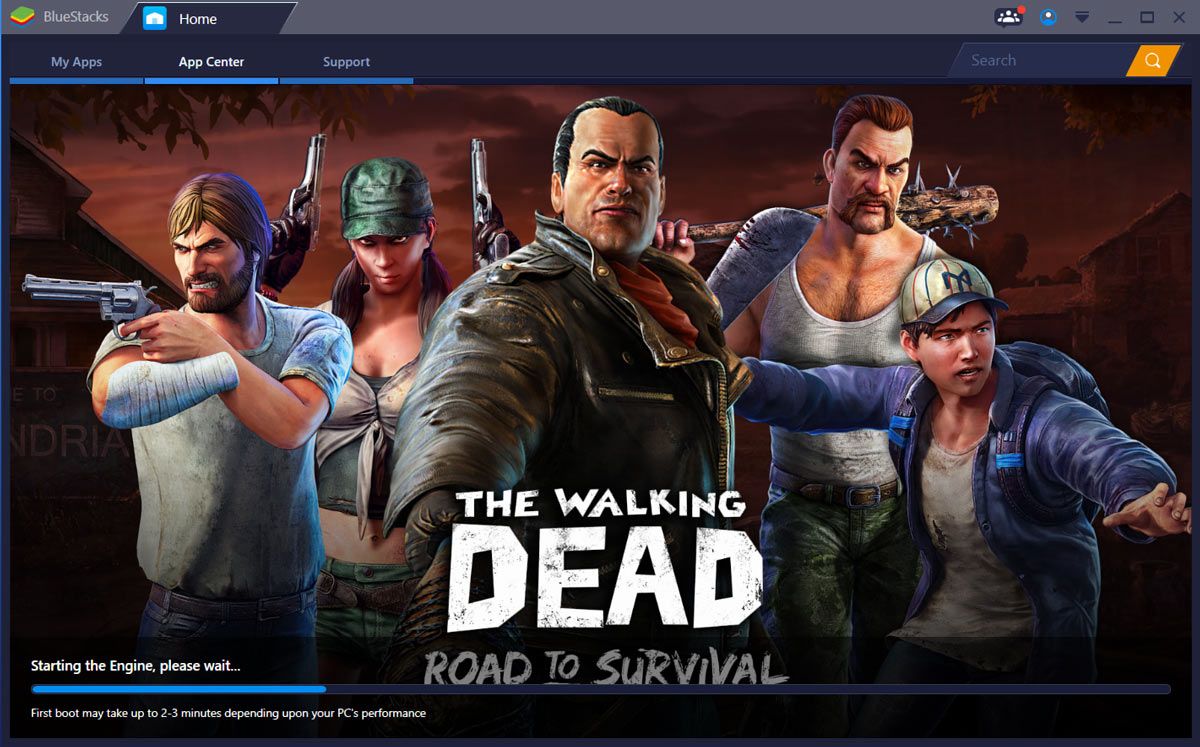 First, install Bluestacks on your computer. Make sure it's working fine and doesn't crash while running. If you're experiencing issue download a latest fresh copy from their website and install it again. If you want to use any other Android Emulators, you can check the list here.
Step 1. Download the BlueStacks.exe file from the above link.
Step 2. Install the file in your Windows PC/Laptop by executing the file normally and granting permissions if required.
Step 3. During the installation process, you will be presented with different tips. Once the installation is done, make sure to Sign in using a Google Account or you can create one.
2. Install Pokemon GO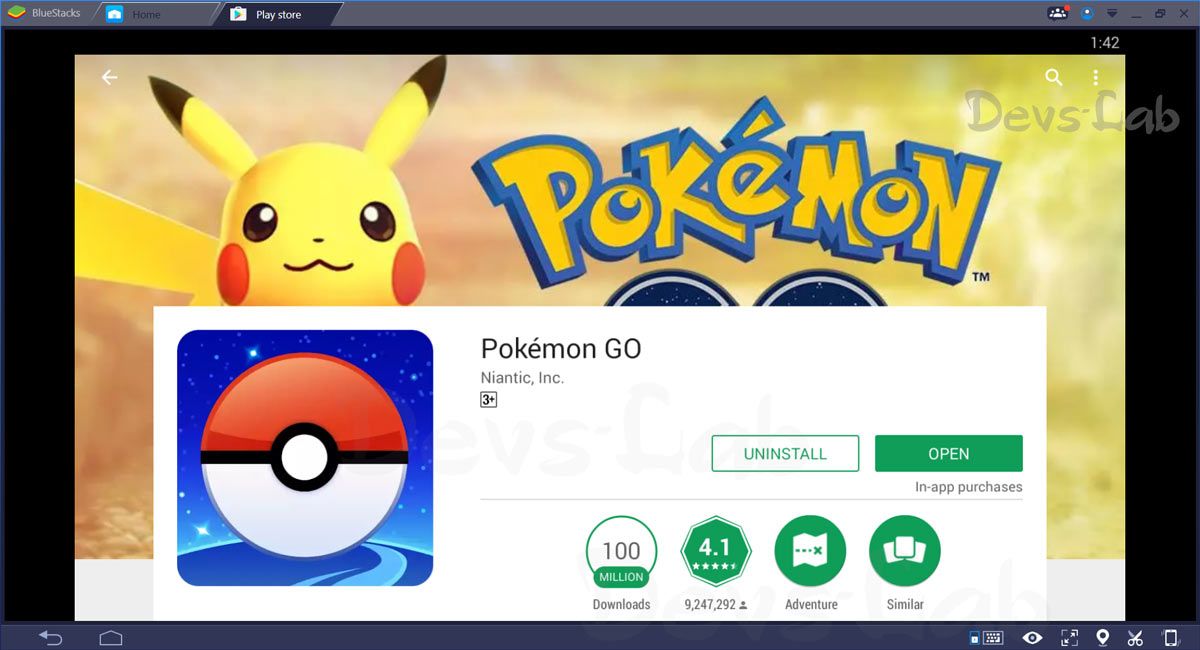 Step 1. Once you're done installing Bluestacks, Go to Home > System Apps > PlayStore.
Step 2. After launching Google PlayStore, sign in with your existing Google Account or you can create new.
Step 3. Search for "Pokemon GO" and download the app by Niantic, Inc. Once the downloading is done, you're all set for the next process.
Don't launch the app after downloading as we need to restart the Bluestacks emulator.
3. Restart BlueStacks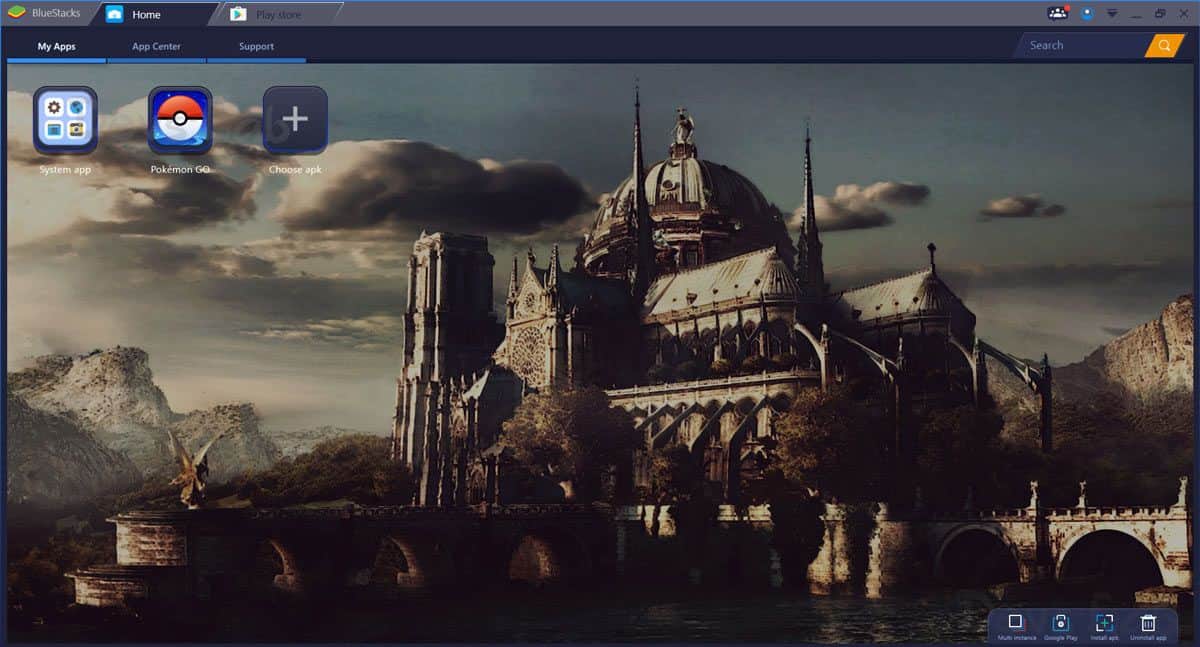 Step 1. Navigate to BlueStacks Homescreen and close all the apps to avoid freezing of the Emulator.
Step 2. At the top-right corner, click on the Arrow that is pointing downwards.
Step 3. From the drop-down menu, select "Restart Android Engine" to restart the Android Emulator/Tablet Bluestacks.
4. Set up Fake GPS Location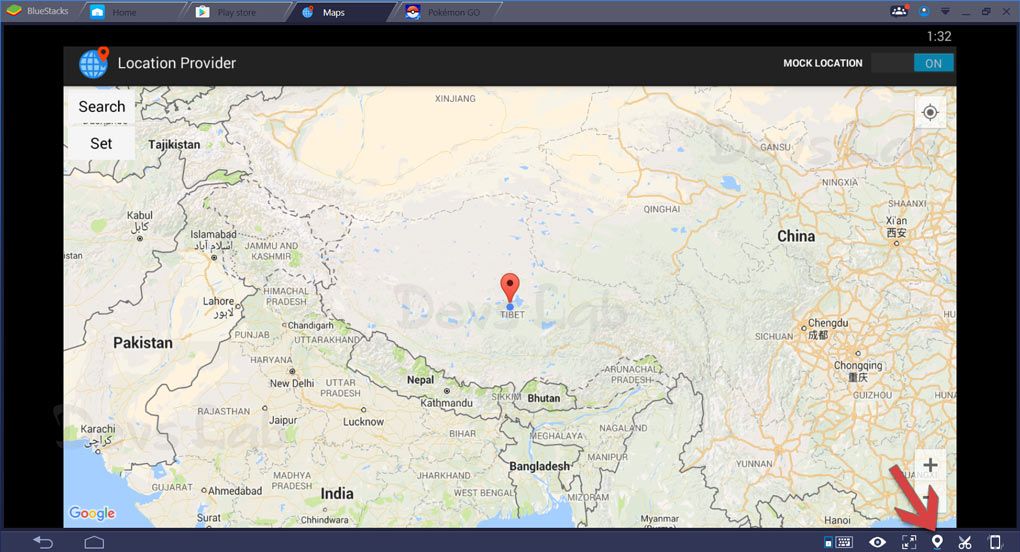 Step 1. Open BlueStacks App and launch and application except "Pokemon GO" and you'll find a navigation bar at the bottom of the window.
Step 2. At the bottom-right corner of the screen, you'll find a GPS icon as shown in above image, click on it.
Step 3. It will launch a Maps Application. To Select any location, scroll the red GPS indicator to that location and click on "Set" at the top-left corner. Tip: You can use the Zoom-in and Zoom-out option to visit specific places on Map.
Step 4. Don't close the location App and click on Home button on the Navigation bar, it will take you the Home Screen. Now it's time to begin playing!
5. Play Pokemon GO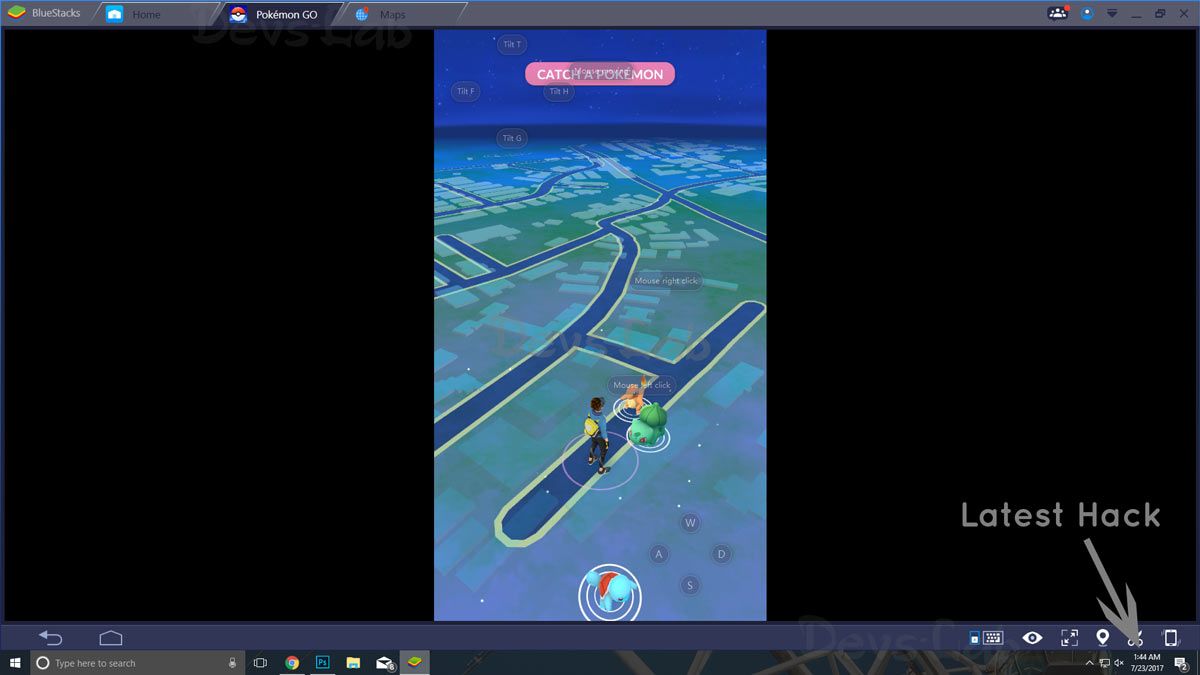 Step 1. Launch the Pokemon GO App and login with your Pokemon GO trainers account. You will have to set up Pokemon Go exactly as you would set it up on a standard Android or iOS device. Log in with Google or old ID and it should automatically load your previously set up Pokemon Go account.
Step 2. Accept all the terms and agreements of the game, if asked.
Step 3. Wait for the game to load and select your desired character and begin playing.
Now, after all this, we are finally ready to play the game on PC
When the game finally starts, you should find yourself at a fake location which you engaged earlier through FakeGPS. Every time you want to move to another location or a different spot, you have to go back to FakeGPS and engage a new location. Now enjoy playing Pokemon GO right from your computer. Just make sure you avoid making long-distance map jumps as it may reveal GPS spoofing.
If you followed every step exactly how I told you, then you should be able to play it without any issues by now. If you still have any problems or troubleshooting issues, feel free to comment below. I will try to reach you as soon as possible.