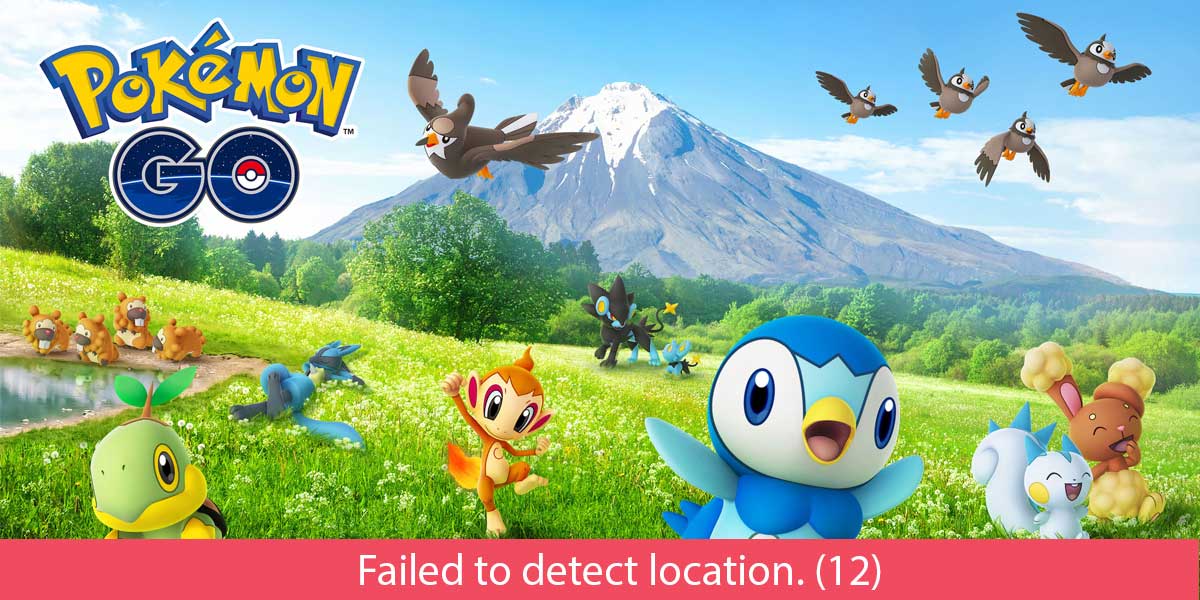 Pokémon GO was a breakout success when it was first released in 2016. Although it's nowhere as popular as it once was, the strong point of being backed by one of the greatest franchises of all time means that millions of players still play and enjoy the game.
Even with such a great community regularly playing and supporting Pokémon GO, players can't help but get frustrated when they encounter errors or bugs that keep them from enjoying the game. If you have experienced the error "Pokémon GO Failed to Detect Location 12" and are unable to proceed, this guide will surely help.
5 Ways to Fix Failed to detect location (12) in Pokémon GO
The Pokémon GO failed to detect location 12 error usually occurs in case of inaccurate GPS signals or when your device has mock locations set up. If you are trying to spoof your location, this is a common error as a lot of the times your spoofing app doesn't let you spoof properly.
In any case, we are going to show you a simple step-by-step troubleshooting procedure to help you fix the Pokémon GO error 12 "Failed to Detect Location".
1. Check Location Setting (Set it to High Accuracy)
Pokémon GO needs complete Location access to be able to connect to the servers, without which you will get the Pokémon GO unable to detect location error. Many people don't realise that their Location setting is set to one of "Battery saving" or "Device only" modes. There is a better way to go about it.
You need to set your device's location to the "High accuracy" mode, so that your GPS provides the most accurate data to the game. Here's how to do that in your Android device:
Open the Settings app.
Tap on Location.
Reset the location by Toggling it off and then on again.
Tap on Mode and select High accuracy.
Note: After Android P, Google has replaced the location mode option with Google Location Accuracy. So make sure it is On under Settings > Location > Advanced > Google Location Accuracy
2. Disable Mock locations
The mock location feature is very popular among spoofers, who use it to fake their location in Pokémon GO. However, if you have enabled the mock locations options in your Android device, it might affect the ability of Pokémon GO to establish server connections.
Here are the steps to disable mock locations on Android:
1. Open the Settings app
2. Go to About phone and tap on the Build number several times until you see the message "You are now a developer"
Note: If you already have Developer Options enabled then you can skip this step
3. Now go back to Settings or Settings > System and tap on Developer Options.
4. Scroll down and click on Select mock location app.
5. Select Nothing. Now restart your mobile and see if the problem has been fixed.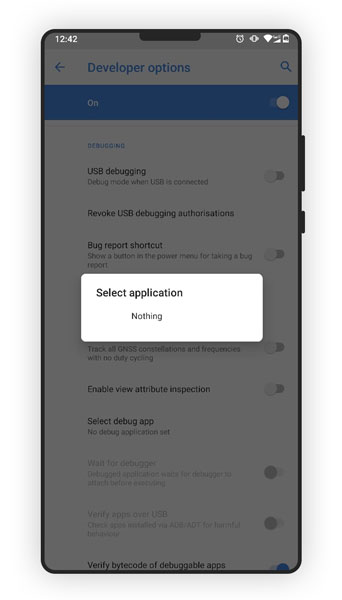 3. Clear Cache and Data of Pokémon GO
Caches are the chunks of temporary files that are accessed frequently by an app. Whereas data is the main content of the app that's stored permanently on your device. Cache and Data help speed up game launching times, and are used by the app to load any previously stored information or configurations.
The problem occurs when either of them gets corrupted, and the app won't perform accordingly. It's easy to clear cache, and the steps are mentioned below:
1. Open the Settings app on your phone.
2. Click on Apps (or Apps and notifications in some phones).
3. Scroll down and find Pokémon GO.
4. Click on Storage.
5. Now click on Clear data and Clear cache. Select "Yes" on the confirmation message to delete the cache/data.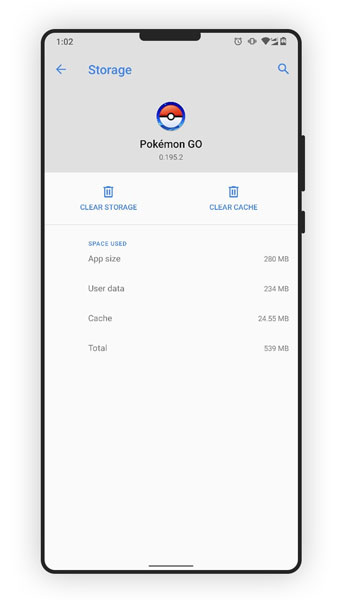 4. Uninstall Maps Updates
Pokémon GO uses Maps in real time to simulate the gameplay. The latest updates of Maps make them run in the background. This is likely to cause the failed to detect location (12) error in Pokémon GO if you're spoofing.
Your phone has the option to uninstall updates for your apps in the device Settings. Simply follow these steps to uninstall Maps updates:
1. Open Settings > Apps.
2. In the All apps menu, scroll down to find the Maps application.
3. Now find the option that says Uninstall updates. It would be either at the bottom of the screen, or the three dots on the top-right corner.
4. Now clear the cache and data as mentioned earlier.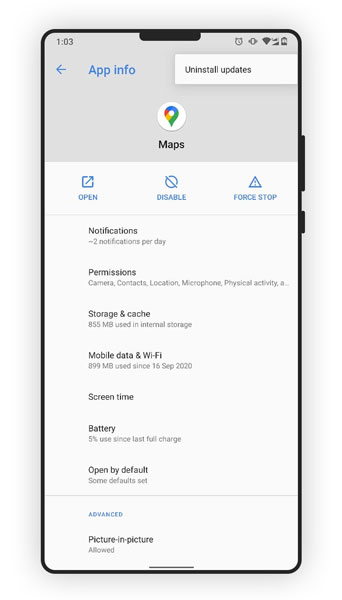 5. Spoof your location
Although Niantic has established strict regulations against any kind of spoofing, many players still do it as it allows them to play the game sitting in their homes and progress much faster. This essentially means faking their location using a Spoofing app or GPS hacking app and with the help of the "Mock Location" feature.
Note that spoofing can lead to a permanent ban if done haphazardly. If you are curious about spoofing and want a detailed step-by-step guide to doing it without attracting the eyes of Niantic, we have an in-depth tutorial for spoofing Pokemon GO on iOS as well as Android devices.
Conclusion
We hope that this article has helped you solve your problem related to Pokémon GO Failed to Detect Location (12) error. As you just saw there is no absolute solution to the problem and your best bet is to try them all until you find one that works.
So, did we fix it for you? Or are you still struggling to find a solution? Let us know and we'd be more than happy to help you out.