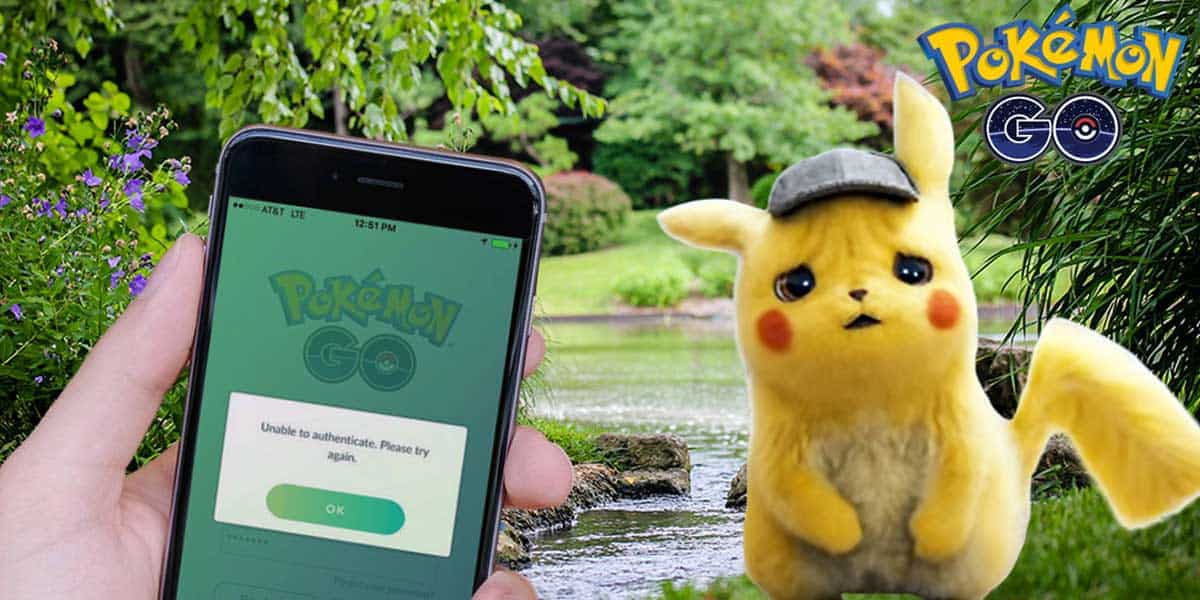 Not all applications or games are made perfect, and the Pokemon GO is no exception either. No matter how interesting it is, if the game does not even allow the player to log in and play it, the experience is totally ruined. Our beloved Pokemon GO Trainers often report the "Pokemon GO unable to authenticate" error every now and then, and for some reason, it still exists as it has not been fixed by the Pokemon GO team till now. However, there can be several reasons why this "unable to authenticate Pokemon GO" error is occurring on your device. Until and unless something is wrong with the game servers itself, we can test out some easy tricks and methods that might come in handy and solve the problem for you.
So, keep reading this article until the end if you want to know how you can fix the pokemon go authentication error and continue your Pokemon GO journey.
Things to check before trying any fix
If your phone's Pokemon GO cant authenticate you, and you are having trouble signing into your account to continue playing, there can be several reasons behind it that can be solved quite easily. However, before trying out any method or fix for this issue, there are some things that you should consider checking since it is a very minor issue and can also occur due to server failure or phone's compatibility as well. So, we need to make sure that all the requirements to run the game properly is fulfilled by your side.
1. Check the version of Pokemon GO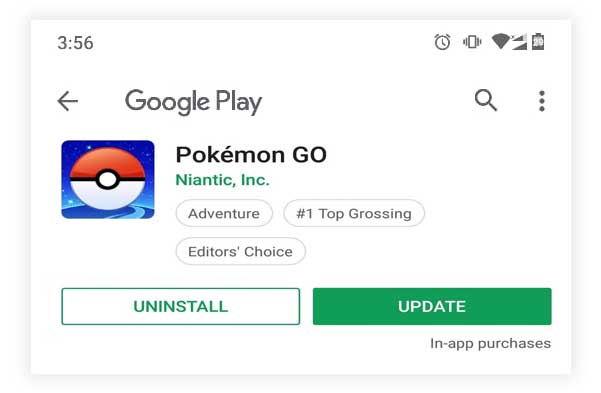 As you know, Pokemon GO is an online game and requires you to stay updated to continue playing. However, most people keep the auto-update feature on their smartphone Off to save the mobile data, or maybe for some other reason. Hence, if there is an update available for the game and you are still running an outdated version of the game, "Unable to authenticate Pokemon Go" errors are most likely to occur. Thus, it is significantly advised to keep the game always up to date to never experience such errors.
2. Check your Phone's compatibility
If you are trying to run the game on a different smartphone, and it is showing such errors while working nicely on your other devices. Make sure to check if the phone is compatible to run the game or not. Like any other game or software, Pokemon GO also has its own system requirements to run properly. If your phone is lacking any of the following features, it will most likely present you with the "Pokémon GO unable to authenticate" error.
For Android Users:
Make sure the Android version is KitKat, i.e., Android v4.4 or above to run the game.
Pokemon GO does not run on devices which have screen resolution lower than 1280×720 pixels, make sure to check for that as well.
For iOS Users
Make sure you don't run this game on older than iPhone 5s.
And, the iOS version should not be less than iOS 9. Otherwise, the game won't run.
In addition, the game also requires a stable internet connection, along with GPS and location services. So, make sure to give the game permissions to have access to such services. And, for the internet connection, you can play it on either 3G, 4G, or Wi-Fi quite easily.
3. Is your device Rooted or Jailbroken?
Pokemon GO is quite exceptional as compared to other games as it requires more involvement of the player than any other game. You can't just sit on the couch and relax playing this one. Since it traces your location and requires you to actually go out and catch Pokemons, some people try to spoof their location and trick the game into thinking you are moving. All of this is actually possible to do if you have a rooted Android phone or a Jailbroken iPhone. However, Pokemon Go is one step ahead and it won't even open if you try to trick the game in this way. The security policy is quite strict, and that can possibly be the reason that you are not able to play it like normal.
4. Is your Google Play Service updated?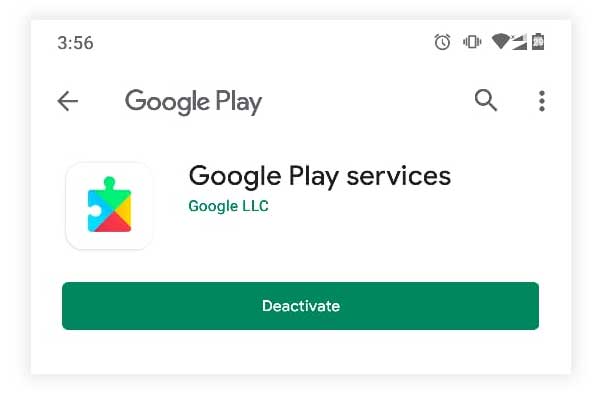 Yet another possible reason that your Pokemon GO can't authenticate you properly is that you have an outdated version of Google Play Services. Since it is responsible to connect your accounts with the applications on your Android phones, an outdated version can cause problems while signing in to the account and eventually show you Pokemon GO can't authenticate errors in-game. However, it is not something that you can manually update. Still, the easiest way to do that is by selecting Auto-update apps by going into the settings of Google Play Store.
8 Ways to Fix Pokemon GO Authentication Error
If you have checked out all the above things mentioned to be fulfilled from your side, then we can surely move on to these fixes and figure out what's causing it to happen in the first place. We will be going through 8 different methods as we are not aware of what situation your phone currently is, and it also varies from person to person. Thus, the simple advice for you is to try out each of these methods one by one and see if it gradually helps you out in fixing the Pokemon GO authentication error.
1. Re-Launch Pokemon GO
Relaunching the apps seems quite easy, isn't it? Yes, it is, but you will have to Force Stop it beforehand launching it once again. Otherwise, our smartphones have a habit of keeping the application open in the background, and that is not going to help you out. Thus, either you can access the Recent Apps tray of your Android or iOS device and kill the app first. However, there's another method to Force Stop Pokemon Go on Android devices. All you need to do is, go to Settings > Apps > Pokemon Go > click the Force Stop button. That's it. Thereafter, simply launch Pokemon Go back again and see if the problem still exists or not.
2. Re-Install Pokemon GO in Airplane Mode
Some users have reported that Pokemon GO won't authenticate your credentials until and unless you play with the application's internet access. Might sound a little bit tricky, but all we need to do here is re-install Pokemon Go, and just put the phone on Airplane mode so that the app can't have instant internet access and sync something on its own. So, the method is going to be quite simple and helpful for you, just follow the steps properly:
First of all, Uninstall Pokemon Go from your device.
Now, download it once again, from Google Play Store or App Store.
Thereafter, turn the phone into Airplane Mode so that all the networks are cut.
Open the Pokemon Go app on your phone.
It will try to load up things for a few seconds, and just because the internet connectivity is not there, you will be redirected to the login page once again.
Once you are back on the login page, and Pokemon Go shows "No Internet Connectivity" on the top, it's time to turn Off the Airplane Mode.
Wait for a few seconds till the app gets connected to the Internet back again.
Simply, login to the game using your Google, Facebook, or PTC account, this time you won't encounter the "Pokémon Go unable to authenticate" error.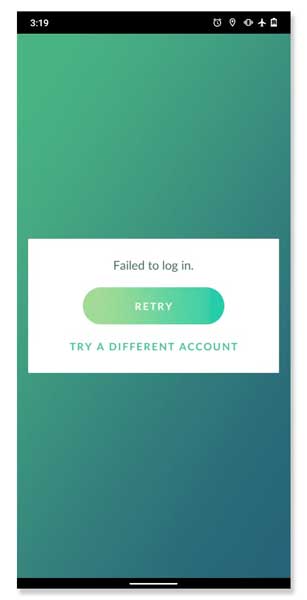 3. Check whether your Pokemon GO account got banned
One possible reason why Pokemon GO failed to authenticate you is that your account is banned from playing the game. Although the game's security is too tight now as it uses Google's SafetyNet API to figure out if the device is rooted or not. However, in the early stages when the game was newly launched, many users were banned from using GPS spoofers, using bots, and other malicious software that ruins a healthy game environment. So, if you have done such things with your account in the past, there are chances that your account has received a ban.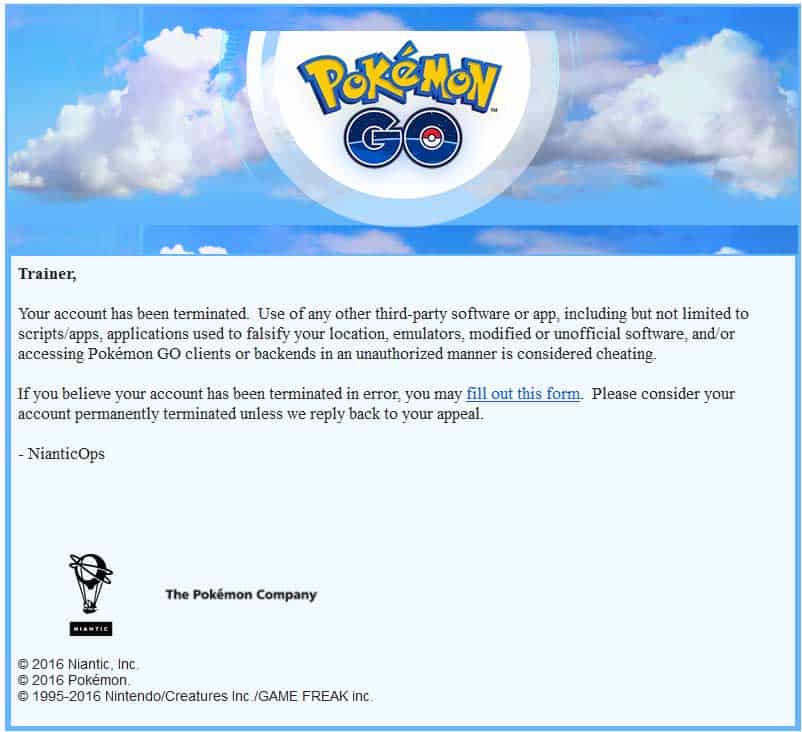 Whenever a player gets banned on Pokemon Go, an email is sent to the player from the Pokemon team stating about the ban. And, in case you think of it as a mistake from Pokemon Go, consider talking with the Pokemon Go support team and explain your situation.
4. Hide Root / Spoofing apps
As of now, Pokemon GO won't authenticate until and unless the phone is non-rooted or not jailbroken in the case of iOS devices. However, there is always a way to do things differently, and you can simply hide the root access and bypass Google's SafetyNet API checks. This can trick the game to believe the device is not rooted or jailbroken and the game will just work fine as normal.
If you are interested to know How To Play Pokemon GO Without Moving On Android, visit the link as we have covered the method to use GPS spoofing apps without getting banned. And, also to hide the root access from your phone to bypass Google SafetyNet API tests. This will help you to use all applications that are restricted to work on rooted smartphones.
If you are an iOS user, we have got something for you as well. We have covered this topic in a different article where you can learn to play Pokemon GO using an on-screen joystick. Hence, if you are interested to know How To Play Pokemon GO Without Moving In IOS, just visit the page and learn the trick.
5. Clear Device Cache
If you are playing the game for a very long time now, piled up cached data might also cause the Pokemon Go app to misbehave and show you various kinds of errors. However, you can simply fix it by clearing the cached data from your smartphone.
Android users can do so by following these simple steps:
1. Go to Settings.
2. Tap on Apps.
3. Select Pokemon GO from the list of All Apps.
4. Tap on Clear Cache, or if you want to completely reset the application, you can choose to hit the Clear Data button as well.
For iOS users, you can simply clear all cached data and other data by uninstalling the app. Later on, Power Off and restart your device to refresh the data. Afterward, download and reinstall the application from the App Store.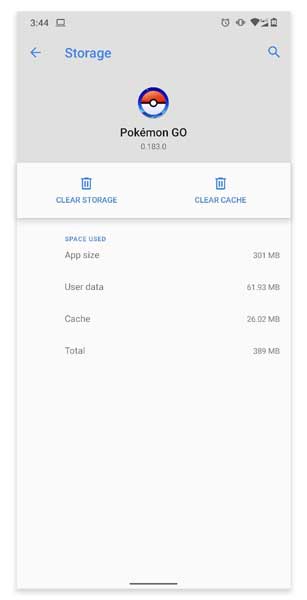 6. Remove Other Devices from Google account
If you play Pokemon GO on multiple devices with the same Google account, the Pokemon GO authentication error will occur for sure. Since the game can run at only one instance, playing with the same account on two different devices makes the game render two different locations. This will not only create a conflict for the game itself, but you can also mistakenly be banned by the game as well. Hence, it is advisable to remove other devices from your Google Account and play the game using one device only.
To remove other devices from the Google Account:
1. Open Settings.
2. Now, go to Accounts and tap on your current Google account that you use to play Pokemon Go.
3. Tap on the "Google Account" option, and go to the Security Section.
4. Scroll down till you find "Your Devices" window.
5. Go to the "Manage Devices" section and remove all the other secondary devices from this account.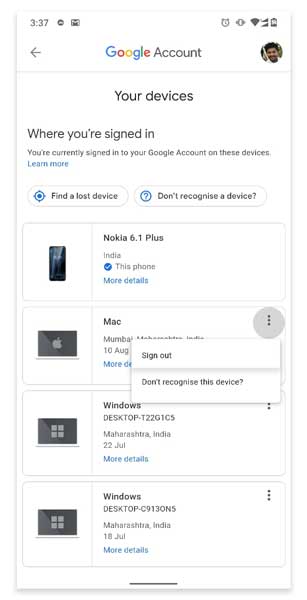 7. Link PTC account with Google or Facebook
Most people play Pokemon GO by signing in using the PTC account. As a result, the PTC website can experience crashes sometimes due to heavy traffic and it is obvious to encounter such login errors. However, those people who use Google Accounts to play the game, experience such errors quite less frequently as there is less traffic, and servers are much better performing. Thus, you should link your PTC account with any of your Google or Facebook accounts so that you can have an alternative way to log in to the game without losing any in-game progress.
8. Upgrade to iOS 10
As reported by most people, the Pokemon GO version 1.73.3 does not work well with the iOS 9. Hence, a possible way to fix the "Pokemon Go cant authenticate" error is by updating the game as well as your iOS version. Since iOS 10 performs much better than its predecessor in various aspects, the chances of facing such errors are quite less in comparison. Moreover, the latest game versions are also made to work best with the latest iOS versions, so keeping the system up to date is a must.
Conclusion
Therefore, if your Pokemon Go won't authenticate you and allow you to play the game, it surely will get back on track after you imply all these methods to your device and fix the problem. Hence, this was all about fixing the Pokemon GO authentication error. In case you think we have left out some points or any working method, please comment down below and be a helping hand for the Pokemon Go community. On the other hand, if you have any queries regarding anything else related to this error, you can also discuss that with us in the comments section below, we will be glad to help you out.