Pokémon GO is a very popular mobile game for both Android and iOS. However, there are times when some of its features fail to work on some devices. So, there is no surprise that the app currently only has a 4.2 star rating on the Google Play Store and when you visit the app on the Apple App Store, it even has a lower rating of only 4.0 stars. Reading reviews, some of the complaints are regarding the new Adventure Sync feature.
Today we will help you fix the problem with your Pokémon GO app, and will also answer some of the frequently asked questions (FAQ).
What is Pokémon Go Adventure Sync feature and how does it work?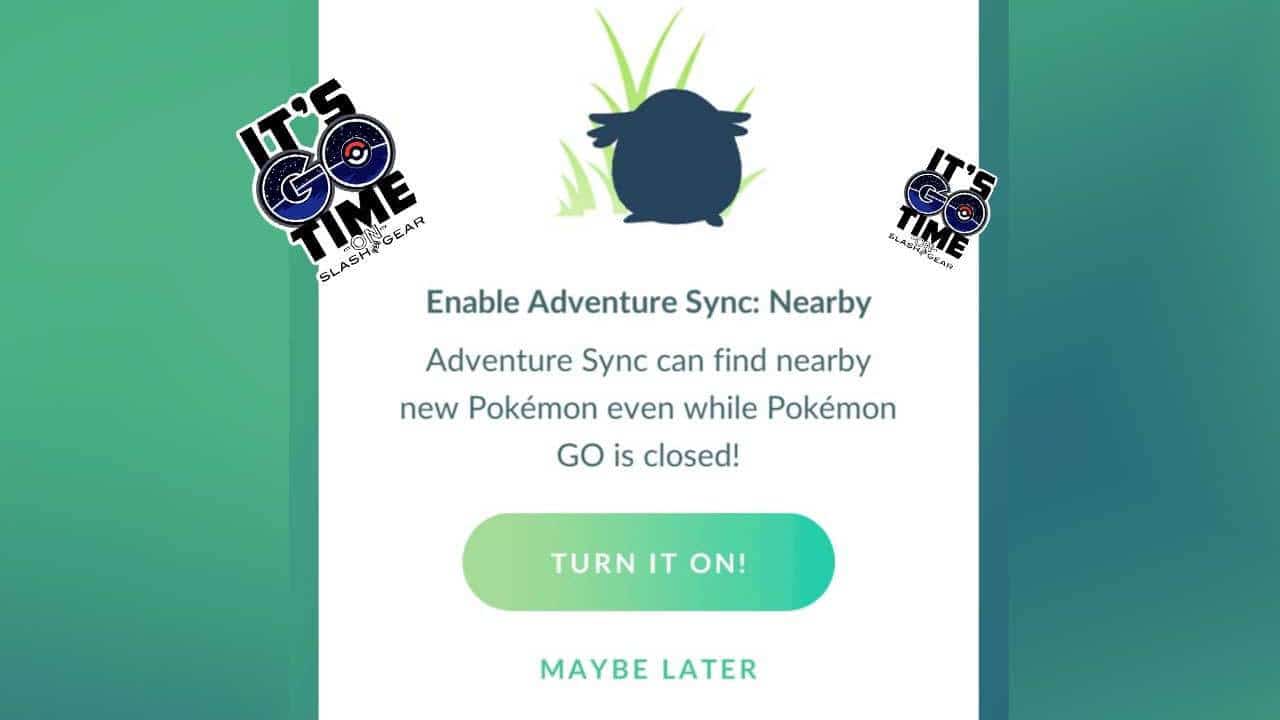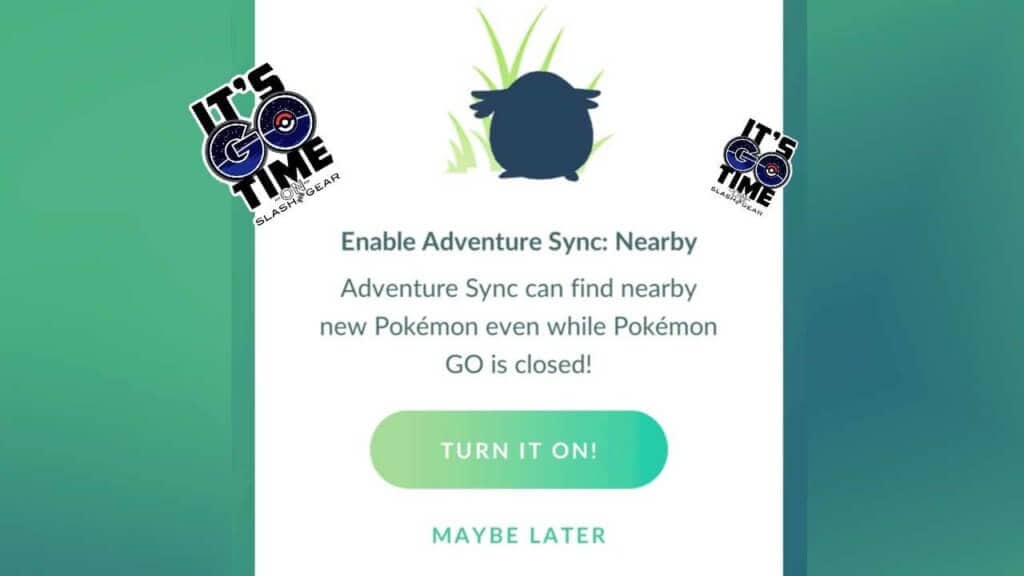 Last year, Niantic added a new feature on its Pokémon GO app version 1.93.1. This new feature is called Adventure Sync. Adventure Sync is an optional mode which allow users to track and record their steps and earn rewards without actually opening the app. Users can also opt for a push notification to be notified if their Pokémon Buddy has found Buddy Candy, or an Egg has hatched.
Adventure Sync also records weekly fitness report for tracking progress, and earning rewards for reaching weekly milestone. Note that this new feature is only available for Trainer Levels 5 and above.
The Adventure Sync feature works with built-in Apple Health app for iOS, and Google Fit for Android. Basically, these two apps will turn your mobile device to a pedometer which will integrate the data to the Pokémon GO app for the total steps, and distance taken.
How to Enable Adventure Sync?
To use Adventure Sync, you should turn on the permission for the location access on your mobile phone. You will also need to connect the app to Apple Health (iOS), or Google Fit (Android).
Open the Pokémon GO app.
Tap the Main Menu (Poké Ball) icon.
Tap the Settings option.
Tap the circle next to Adventure Sync option. Now, this will ask you to grant Pokémon GO app to access your Apple Health of Google Fit data. Just go ahead and confirm.
To disable the Adventure Sync feature, just follow the steps above, and tap on the circle next to the Adventure Sync to remove the check mark.
Enable Adventure Sync On iPhone
First, launch the Apple Health app. Tap on Sources, and find the option for Pokémon GO. Tapping this option will bring out a sub-menu. Go ahead and click Turn All Categories On.
Enable Adventure Sync On Android
It is the same process on Android, except it all takes place inside the Pokémon GO app itself. Of course, make sure to first download the Google Fit app, and setup your account.
To connect the Pokémon GO to Google Fit, just launch the Pokémon GO app and tap Setting and look for Adventure Sync. Upon tapping on the option, the app will prompt you to choose which Google Account to use. If asked if you will allow Pokémon GO to read data from Google Fit, just go ahead and confirm.
Adventure Sync Benefits and Rewards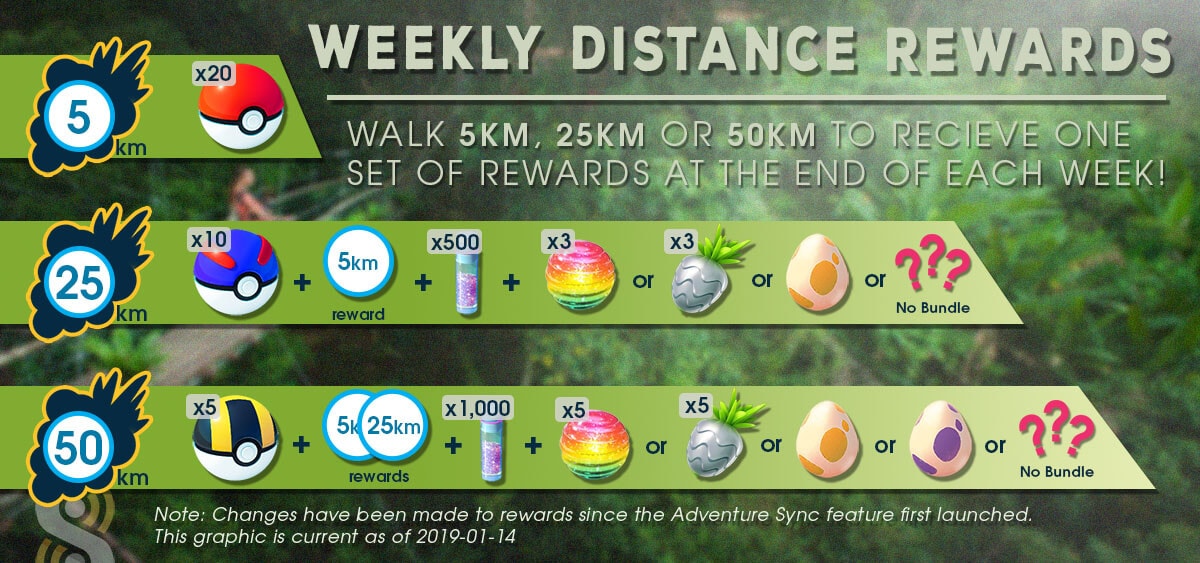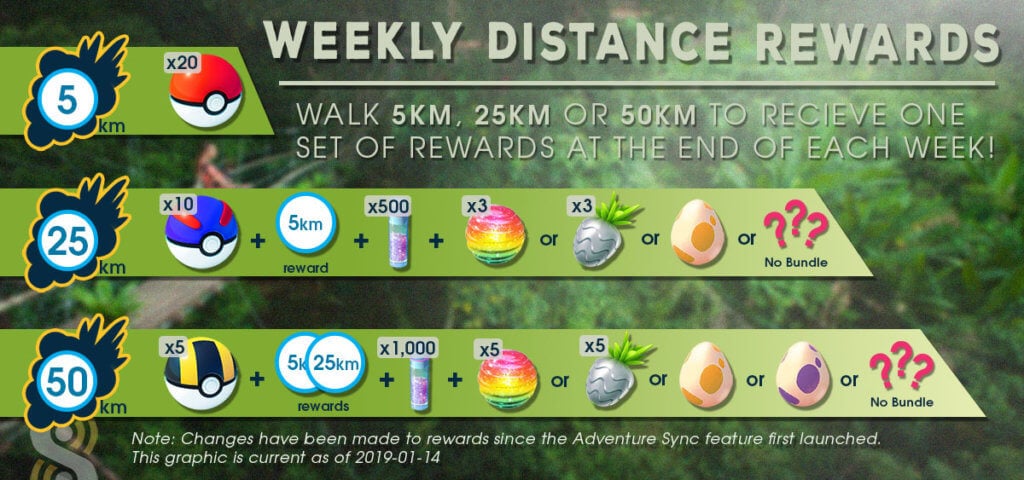 Before the Adventure Sync, users need to really open the Pokémon GO app on their mobile phones to track their steps and location. Problem is, not everyone actually has the time to complete some of the tasks (which takes a long time as it requires so much effort and attention).
Now, with the help of Apple Health and Google Fit, the app now counts user's entire days' worth of activities as long as they have their mobile phones, and Adventure Sync is turned on. Not only is this convenient for users with school and day jobs, but also save more battery power (it does consume battery on the background, but not as much as actually opening the app).
Benefits
Pokémon GO encourages users to move to complete the in-game tasks. With Adventure Sync, Niantic made it even easier for users to complete these quests and earn rewards.
1. Hatching Pokémon Eggs
The eggs in Pokémon GO can only be hatched by walking a set distance. Users can only hatch 5 kilometer eggs by walking a total distance of 5 kilometers, and 10 kilometer eggs for total distance of 10 kilometers and so on. With Adventure Sync, even if the you're are not playing the game, and just doing your usual day at work, you may be able to hatch your Pokémon eggs.
2. Pokémon Candy
Walking a Buddy Pokémon will earn you a specific Pokémon Candy which then can be used to evolve the Buddy Pokémon and other things on its evolution chain. The more you walk, the more Pokémon Candy you earn. Adventure Sync made this even easier for users with day jobs, or school. .
3. Walking Quests
Some field research quests require you to actually walk a certain distance with a specific Pokémon to complete. With Adventure Sync, you can just put your mobile phone inside your pocket, and continue doing your chores without giving so much effort and attention to the Pokémon GO app.
Adventure Sync Weekly Walking Rewards
5 kilometers (3.1 miles) – 20 Poké Balls
25 kilometers (15.5 miles) – 20 Poke Balls, 10 Great Balls and either 500 Stardust, 1 Rare Candy or 5km Egg
50 kilometers (31 miles) – 20 Poke Balls, 10 Great Balls and either 1500 Stardust, 3 Rare Candy, 5km Egg or 10km Egg
Note that Pokémon GO estimates your total distance traveled using the data from your mobile phone's pedometer rather than your geographical location. This means, the app will still record your step count even though you're on the same spot. For example, walking on a treadmill, or jogging in place.
FAQs
1. Adventure Sync data is out-of-date or incomplete
Depending on your phone, the Pokémon GO app may have delays (sometimes even several hours) in registering your step count. However, it is also best to check if your handset's power saving mode is turned off before using Adventure Sync. Power saver mode may disable your mobile phone's sensor, so you may not be able to recover all the missed step counts. Pokémon GO will also not acknowledge fitness data that is manually entered into Apple Health or Google Fit.
2. Adventure Sync doesn't track my step counts
Make sure that your handset supports a step counter (pedometer sensor) before using Adventure Sync. Due to manufacturer differences, some Android phones doesn't have a pedometer. You can download Sensors Multitool on Google Play Store to check if your handset supports it. For iOS users, iPhones has been using pedometer sensor since iPhone 5s.
Now, make sure that your Pokémon GO app is connected to Apple Health or Google Fit app. Follow instructions below to check if your Pokémon GO app is successfully connected to the two fitness apps.
Fix for Apple Health
Open Apple Health and click on Sources. Under Apps, make sure Pokémon GO is listed as connected. If not, then go ahead and follow the instruction above to connect.

Fix for Google Fit
Go to Settings app and tap on Google. Look for Google Fit and tap on Connected apps and devices. Check if the Pokémon GO is listed as connected. If not, refer to the instructions above to connect.
3. Adventure Sync Keeps Turning Off
Make sure that power saving mode isn't turned on. There are phones which automatically enable power saving mode if it reaches 20 percent (or below) battery life. In this case, you will need to enable the Adventure Sync feature again, or turn off the auto power saving mode. Updating the app or switching to a different account may also disable the feature.
4. Is There Anyway To Cheat Adventure Sync?
Since Pokémon GO relies on Google Fit or Apple Health for step counts, there are users who actually found a way to cheat Adventure Sync. First, turn off your location access. Make sure Adventure Sync is turned on. Then starts sharing your handset. For spoofing your location, you can use iSpoofer for iOS & FlyGPS for Android
Since Apple Health and Google Fit relies on movements for counting steps, it may be able to register a simple shake as a step. Other users even suggest putting your phone inside the sock and "use the elasticity of the sock to shake the phone up and down." I can't confirm if any of these methods work, but clearly, I'm against cheaters.