Pokemon GO has taken over the Internet like a storm. Most of us might have visited almost every nearby places in search of Pokemon but still can't catch most of the Pokemon. Its fun to play Pokemon GO until you visit almost everywhere you can. What after that? Why waste your time & efforts just to catch virtual Pokemon? I know its fun. But there's always a point where you get really exhausted & give up. That's when you enjoy hacking the game! We have already published Pokemon GO hacks for rooted & for Non-rooted devices.
Then why write this one? Well the other Non-Rooted guide is for Android Marshmallow (6.0) & above devices only. If you are using Lollipop or Kitkat & can't follow the steps mentioned in that guide, you can refer to this new hack for Pokemon GO Lollipop & Kitkat.
Update 27 September 2016 – 100% Working now!
Please follow the new method as mentioned below. Uninstall all the previous installations of TuTu App & Pokemon GO game. Make sure to delete everything completely.
Also Read:
Prerequisites: 
Pokemon GO modded v0.39.0: (You'll find the app in TuTu app but if in case TuTu again removes the app, you can download it from here. I would recommend you to download it from TuTu): Download
Android device running Android Kitkat (4.4) & above.
Uninstall all the previous Pokemon GO app  & TuTu installations.
Note: We won't be held responsible for anything happening to your Pokemon GO account. You're solely responsible for your decision to hack this game. This hack won't harm your device in any way.
How to hack Pokemon GO without rooting in Android Kitkat & above
Step 1. Go to Settings App> Security> Enable installation from unknown sources.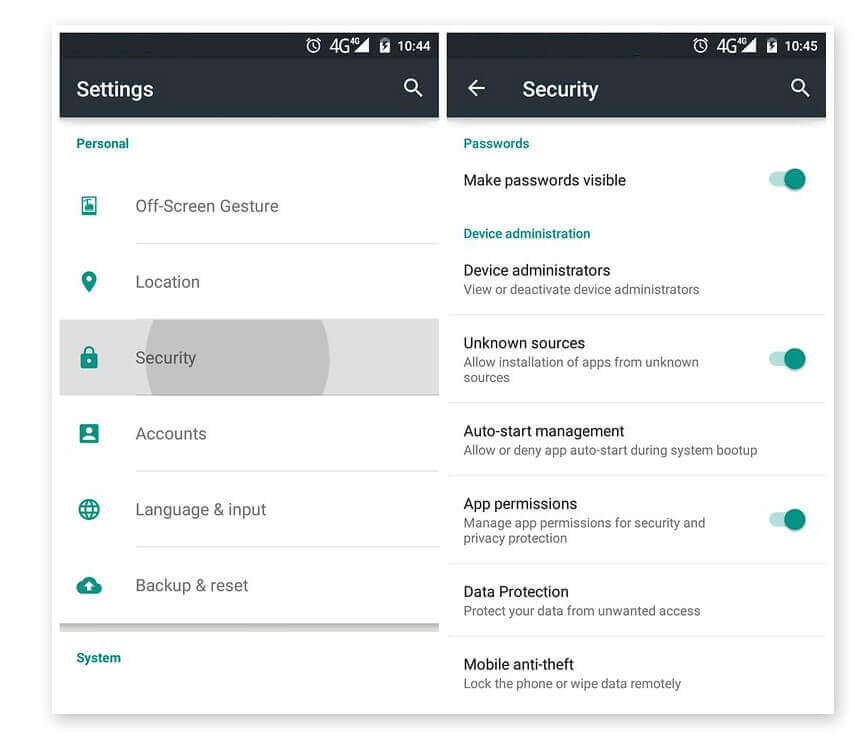 Step 2. Install the TuTu app downloaded from above link. (If you get any warnings while installation, just ignore & allow installation to complete. We have not yet faced any issues with this app.)
Step 3. Once you have installed the TuTu App, download the Pokemon GO modded app.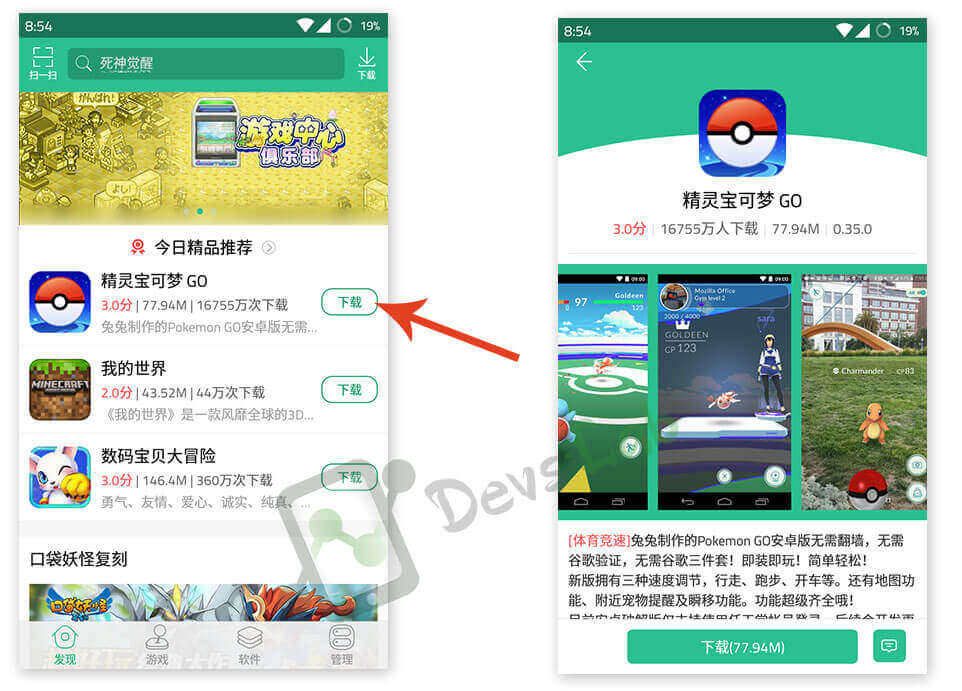 Step 4. Now install the downloaded Pokemon GO app (Make sure you don't have Pokemon GO installed).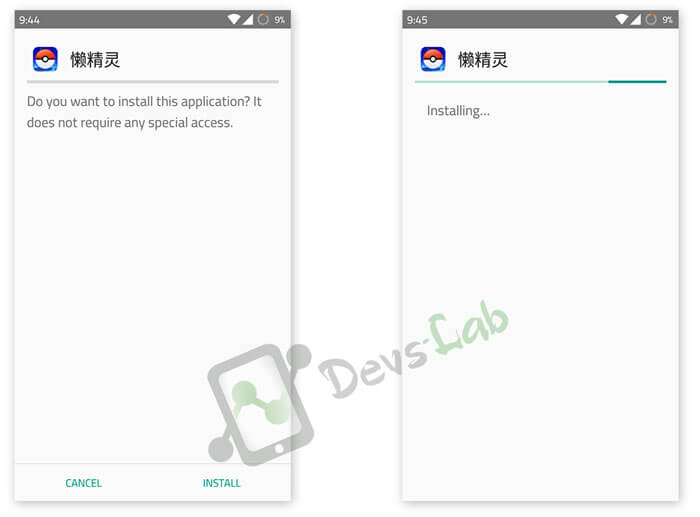 Step 5. Go to Settings >Location & services > Make sure GPS mode is set to High Accuracy.
Step 6. Launch Pokemon GO app & allow all necessary permissions.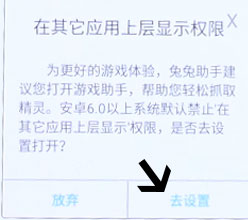 Step 7. It will open window to allow apps to draw over other apps, just find Pokemon GO from the list & allow "drawing over other apps".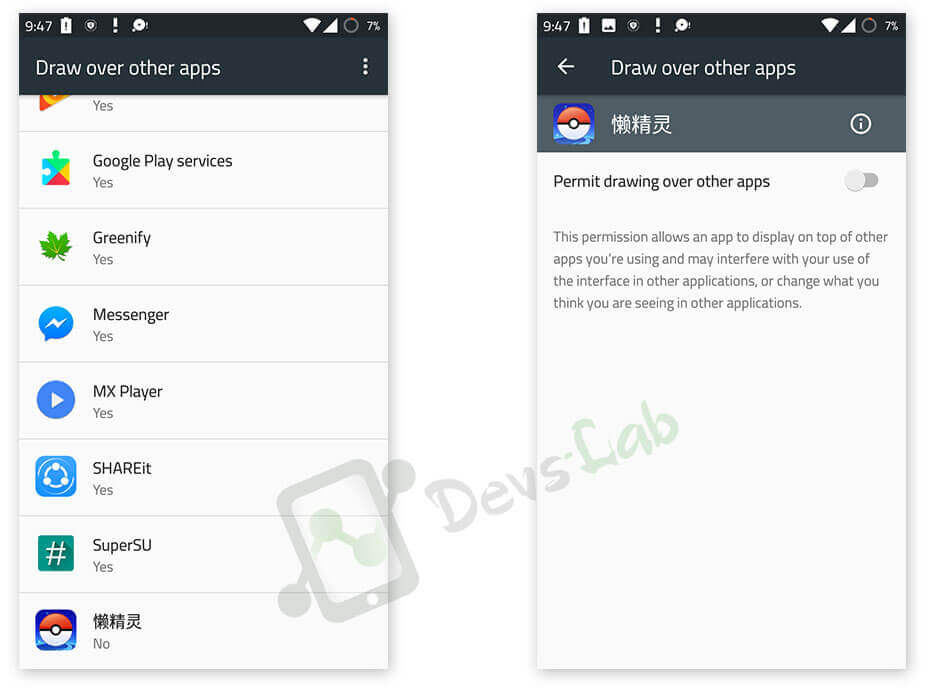 After everything is done, its time to test the hack. Launch the Pokemon GO app & you'll find a beautiful Joystick floating over the original game. Sign in to your Pokemon GO account. You can also refer below video to understand everything 
As Android Lollipop & below versions doesn't have "Select mock locations app" you can't use the Joystick without rooting. Make sure you don't jump to too far locations after each switch or else you'll face soft ban i.e for 30 minutes, you can't catch Pokemon.
I know its a bit pain to perform all this to change locations but the limitations of Android Lollipop & below won't let you do anything. I would suggest you to Root your device if you're using it for quite a time. There're many advantages of rooting. Let us know if this worked for you. If you're still facing any issue, you can report about it in comment section below.