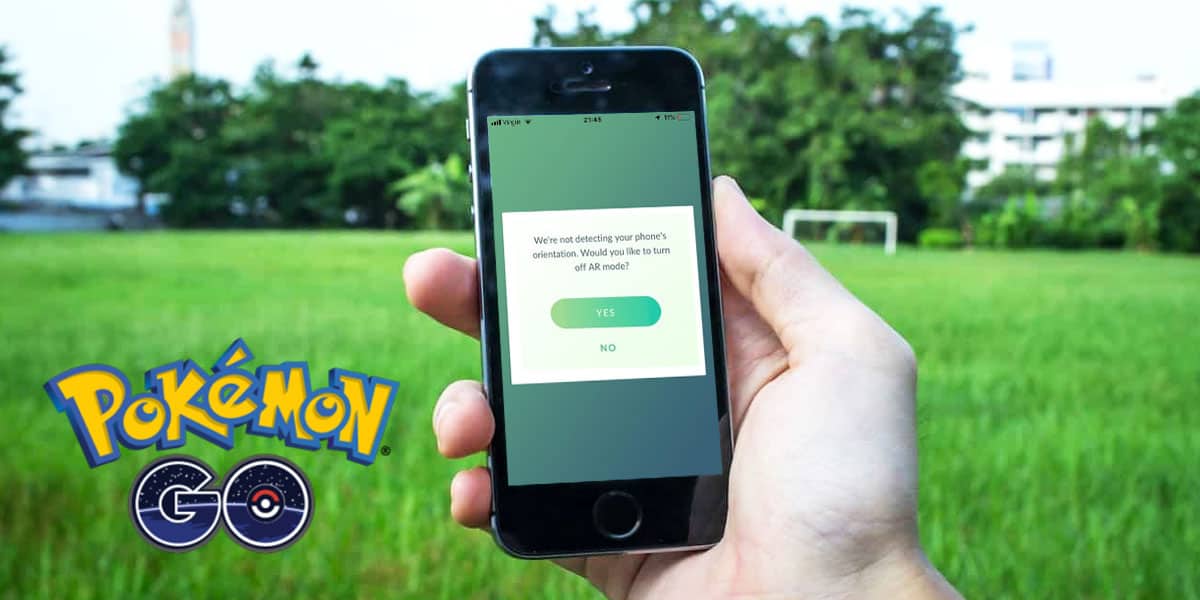 Did you just come across an issue with the AR mode for Pokemon GO? Well not to worry, you've come to the right place. In the popular game Pokemon GO, the developers took things to the next level when they introduced AR or Augmented Reality into the game. AR combines your own reality with the virtual world and helps create a much more immersive and enriching experience for the user. With the help of AR, players all around the world started exploring the world of Pokemon.
However, with this advancement, came a lot of troubling bugs and issues. The Pokemon GO AR mode not working is just one of them. Although Niantic has managed to fix the majority of the problems and is actively implementing updates and bug-fixes, users are still reporting that the AR mode is not working in Pokemon GO. 
There might be a few reasons causing this Pokemon GO AR not working problem. AR uses the gyroscope of the mobile phone in order to sense and analyze its 3-D surroundings. So, gyroscope seems to be a cause of concern for sure. In order to help you resolve this issue, we've put together this guide providing a step-by-step process covering all causes and their possible solutions. Make sure you go through the article carefully and find the solution that covers your issue.
5 Ways to fix Pokemon GO AR not Working Issue
As we pointed out, since AR employs the feature of Gyroscope, we should be talking about whether it's a software or a hardware issue. The following 2 are reported to be the main causes:
Your phone does not have a Gyroscope Sensor (Hardware) –
With the current competitive cell-phone industry, many manufacturers choose to omit to incorporate a gyroscope sensor to cut costs in the low-medium budget market. However, for the AR mode to work on Pokemon GO, Gyroscope is a must.
Sensor not functioning properly (Software/Hardware) –
But having the gyroscope sensor on your system list does not necessarily solve the problem. The sensor may not be functioning if it's defective, or the Pokemon GO app itself might be causing the issue or it's the system settings.
Now that we have covered all the probable causes of the problem, let's take a look at the 5 possible ways to fix the AR Pokemon GO not working issue.
1. Sign-out and Back in
A very simple and sometimes effective trick is to just sign-out of the game and back in again. Many users who faced this issue reported that this basic step did the job for them. The way to do this is to completely log out of your game from the app settings (not just simply closing the app), and then signing back in.
2. Check if you have a Gyro Sensor (Android Users)
Since AR needs a Gyro to understand your phone's orientation in order to provide the best-mixed reality experience, encountering a problem such as the Pokemon GO AR camera not working might just well be because of the fact that your phone does not come equipped with the Gyroscope.
All iPhones after the iPhone 4 include the Gyro, but some Android manufactures don't include this sensor due to cost-cutting reasons. If your cell-phone is fairly old, and you're facing this issue, it makes sense to check whether your model comes equipped with the Gyro sensor or not. Luckily, there are apps to check the availability of this sensor in your system list. You just need to:
Download Gyroscope Test by

Nova.Labs

from Google Play Store.

Open the app and check the test results.
After downloading, just open the application and check the test results. Here, if you find that your device does not have the Gyro sensor, then you won't be able to play Pokemon GO in AR mode.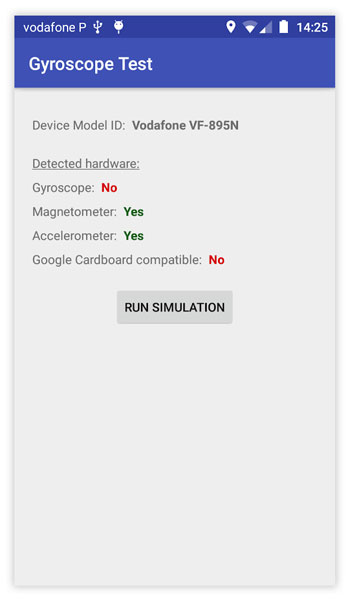 3. Check Permissions
During the above test results, if you find that your device has a working Gyroscope but still facing the AR mode Pokemon GO not working issue, the logical next step is to check whether the game has access to all the required permissions. Let us check for that now (Android users need to be running on Marshmallow 6.0 or above in order to access permissions.)
Go to Settings > Apps.

Tap on Pokemon GO.

Go to the App info screen > Permissions.

Make sure the Camera and Location are enabled.

Go to Settings > Accessibility. Make sure Auto-rotation is enabled.

Reboot the application and check for AR mode.
4. Update iOS Version
If you're playing the game on an iOS device, and you're experiencing this AR Pokemon GO not working issue, then you're probably not using a stable OS version. As per many reports, Pokemon GO supports devices with iPhone 5s or above with iOS 10 or above. It came as a shock to many amateur Pokemon trainers who were training to become a Pokemon master that they will not be able to access the game in beta versions of iOS.
So, the first thing we need you to do is to check if your device is currently working on a beta version of the apple operating system as this could very well be the reason for the issue. 
Plug your device in power and make sure it's connected to

Wi-Fi

or

Mobile data.

Go to Settings > General > Software Update.

Tap on

Download and Install

and complete the password verification process.

As soon as the update is complete, go to Pokemon GO and check if the AR mode is working.
If the issue still persists, then you can consider downgrading to an older version of iOS if you want to keep building your Pokemon GO career.
5. Clear Game Cache
Finally, if none of the ways mentioned above seemed to do the trick for you, we recommend you to clear the Game Cache data stored on your device. How to do that you ask? Here you go:
Long tap on your app icon and go to

App Info.

Click on

Storage

and go to

clear data

.

Tap on

Clear all data

.
Once all the cache memory is cleared, your issue of Pokemon GO AR not working should get resolved. However, if even clearing out the data doesn't seem to fix the issue for you, you can try reinstalling the application.
Conclusion
We sincerely hope that this article managed to guide you through the problem and helped you successfully get back on the journey of becoming the best Pokemon trainer this world has ever seen. Games like Pokemon GO strive to make the gaming experience as real as it could get for a user.
But with the constant technological advancements in the mobile devices and operating systems, there are bound to be some bugs and hindrances along the way. But that's why we're here. We take pride in playing our parts in ensuring that every single user gets to experience these technologies in the best ways they're intended to be used.
If you have any other queries regarding this or any other topic, feel free to drop them into the comment section. Good luck on your quest!