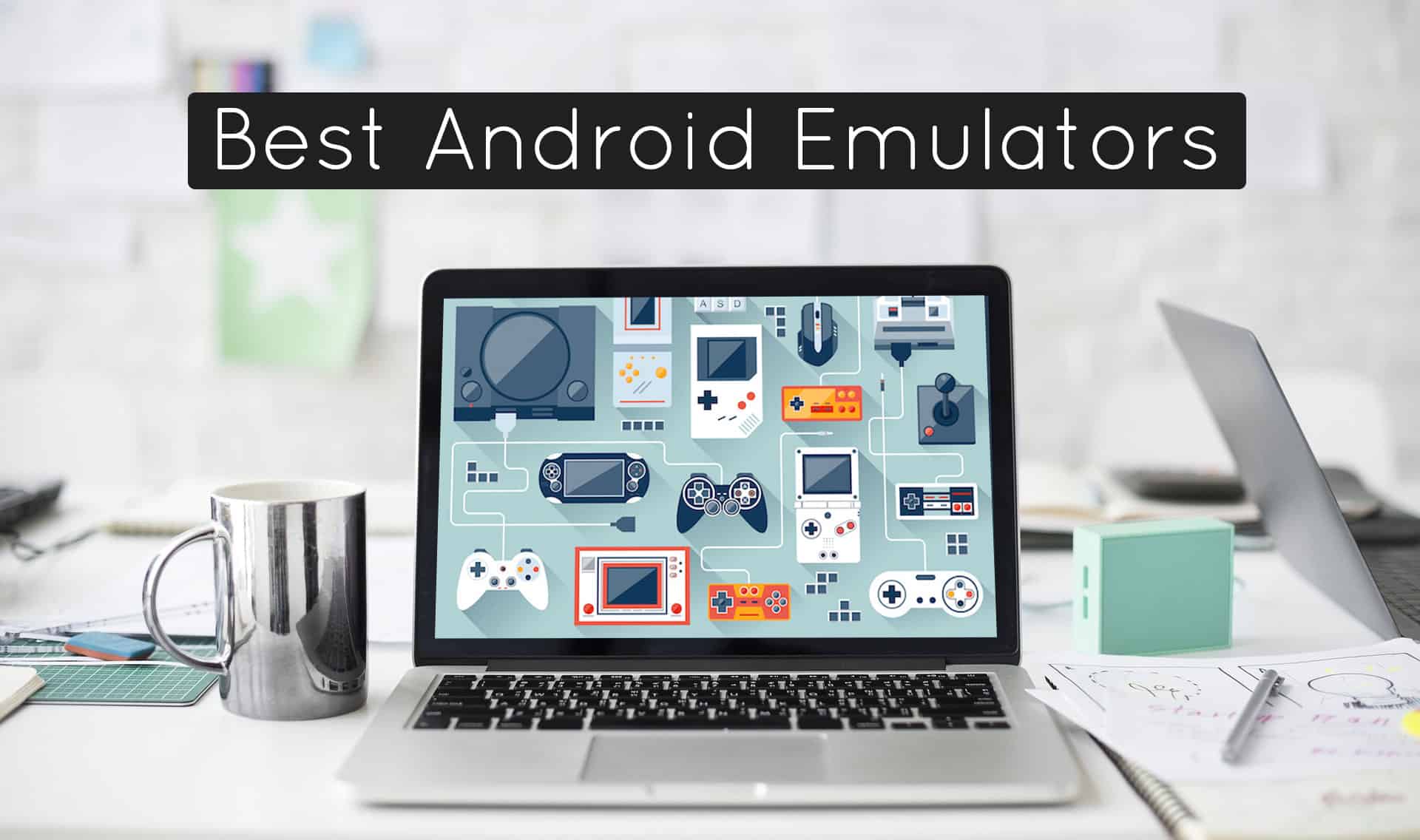 Android has become one of the most popular mobile operating systems along with iOS. But now, using it as on a PC has also kind of become a thing. In fact, the popularity of Android is just one reason why people are using Android emulators. If it isn't obvious, Android emulators are programs that simulate Android on your PC.
Some use these emulators for fun, others use it for more serious purposes like testing their apps and games with a mouse and keyboard. Whatever the use case, there are a ton of Android emulators available to choose from, both free and paid. So, which one to use? We list the best Android emulators for Windows.
We aren't listing the programs here in order of their superiority. In fact, what works for one will not for another. For example, some want to use android emulators for casual use, for them, Bluestacks would be advisable. Similarly, the preferred options will change with the use case scenario. Bearing that in mind, here are some of the best Android emulators for Windows.
Top 5 Best Android Emulators for Windows
1. Bluestacks 3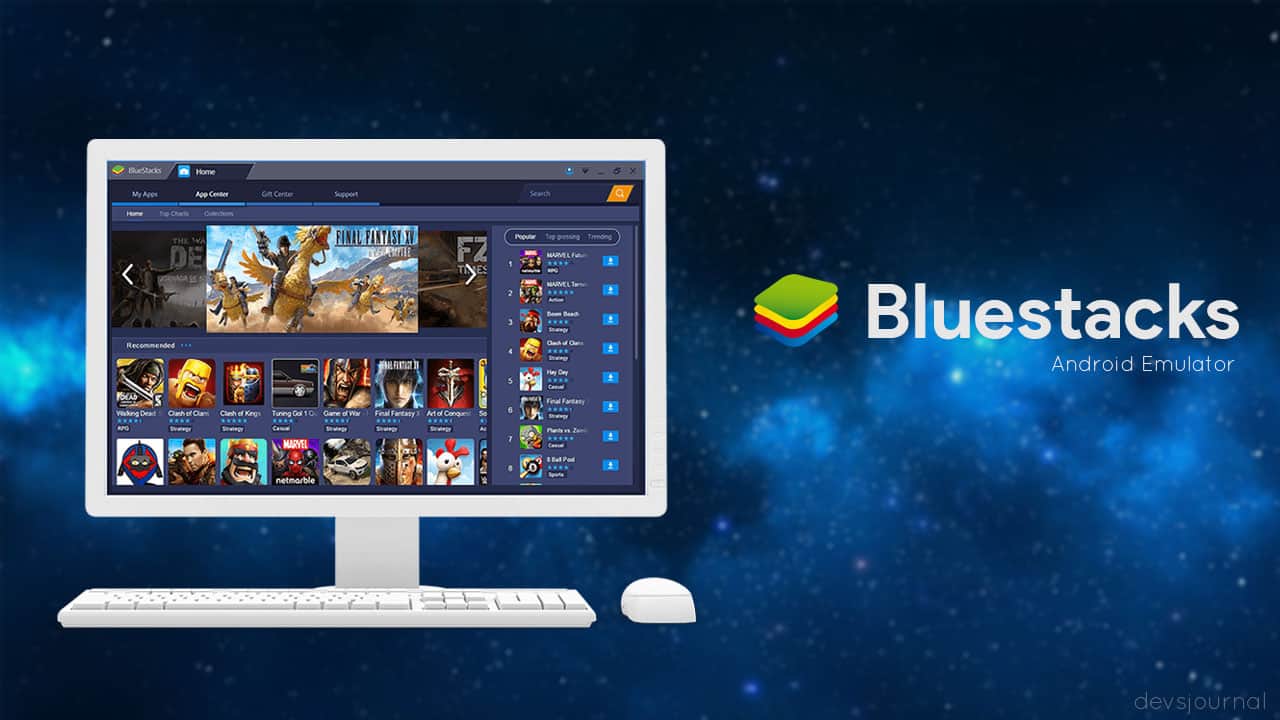 You've probably heard about Bluestacks if you've ever searched for an Android emulator. Bluestacks is probably the oldest and the one that comes to mind first when you talk about Android emulators. It is a proved Android emulator which is best for the casual user. However, it also is a very stable emulator since it's been around for a long time. Bluestacks is the only Android Emulator which has a good track record of running powerful games like NFS, Pokemon GO on PC without any issues.
It has paid and free versions. It also supports Mac along with Windows. Further, it is targeted at gamers, though it supports a huge amount of apps. If you're a gamer, this won't bother you that much. It has key mapping and multiple app running options. It also has some unique features that gamers will like a lot.
System requirements
OS: Windows
Processor: Intel/AMD Processor with virtualization extensions (VT/SVM) enabled in the BIOS.
RAM: 4GB RAM
HDD: 4GB Disk Space
Lately, it has become bloated and the free version is plagued with ads and is not a very ideal experience. For that, we recommend the paid version.
PROS
CONS

Runs the most latest Android version
Offers best compatibility
Better gaming experience in Bluestacks 3
Better Multi-tasking

Resource hungry emulator
Free version is full of annoying Ads
Not available for Linux
High specifications requirement
2. MEmu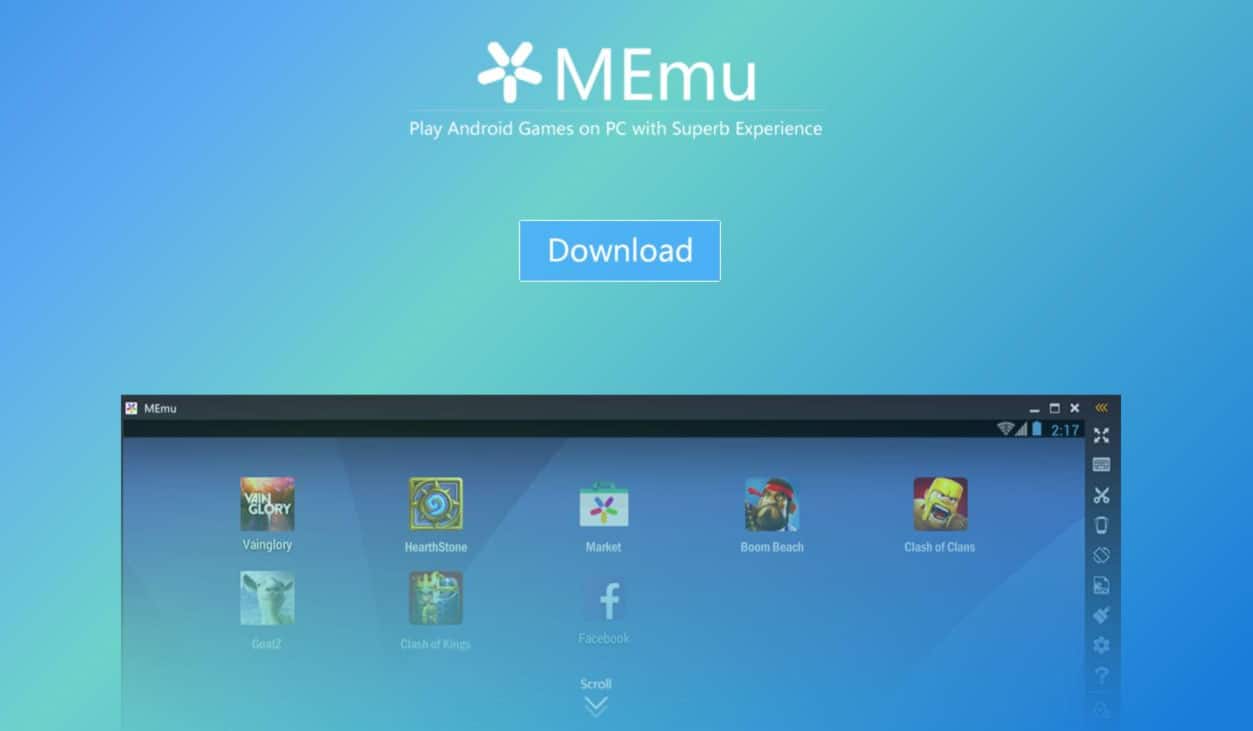 MEmu is another relatively new emulator that is free to download. It works not only with Intel but AMD processors. It also comes loaded with the Google Play Store. The only caveat here is it runs Android Lollipop at best. That's still 2 years old software. That too, it doesn't come out of the box. You'll have to download the package to update to it. That aside, it is an overall good package.
It does come with a good palette of gamer features. The regular ones like Key mapping, screenshot, screen record and a bunch of others. The keyboard and mouse integration is also above par according to some reviews.
Productivity users, as well as gamers, will like this option as it is free as well as stable.
System requirements:
Windows 7/Windows 8.1/Windows 10
Intel or AMD CPU with Virtualization Technology enabled
GPU with OpenGL 2.0+ support
At least 1 GB free system memory
At least 2 GB of free disk space under installation path
PROS
CONS

Performance & Stability
Free
No Ads
Great support and frequent updates
Root and install Xposed

Runs Android 5.1
Looks bit outdated
3. GenyMotion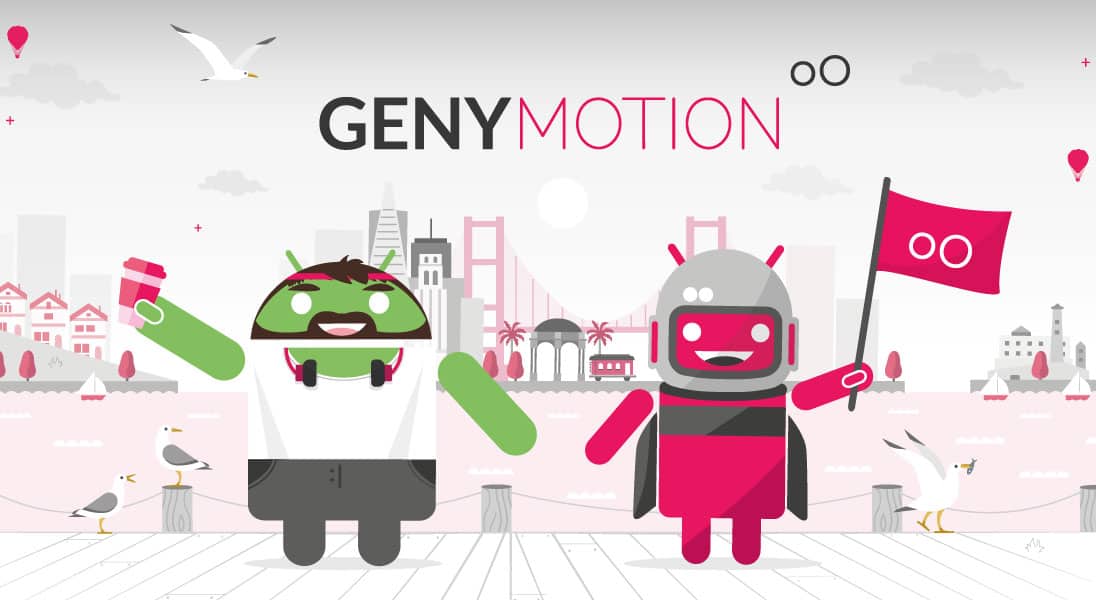 This is especially for app developers. Genymotion can actually simulate any phone you select and you can select any Android version to from Android 4.4 to 7.0 Nougat. It's much easier to set up then Android Studio's emulator which is recommended by Google for app testers. You do have some prerequisites before installation such as signing up for an account and virtual box. The free version allows users to change a number of things such as GPS coordinates, battery level, and camera. But if you're a serious tester, you'd need the premium version which has much more options.
Genymotion also has plugins for Android Studio, IntelliJ, and a few others for direct app testing within the Integrated Development Environment (IDE). However, it doesn't have the Google Play Store but it can be added later without much effort.
Overall, this is a very good option if you're looking to test apps on a regular basis. It can be used for gaming as well but there are better and easier options than Genymotion for that.
System requirements:
Microsoft Windows 7, 8/8.1, 10 (32/64 bit)
64 bit CPU, with VT-x or AMD-V capability, enabled in BIOS settings
Dedicated GPU
400 MB disk space
2GB RAM
PROS
CONS

Runs latest Android Oreo 8.0
Speedy updates
Large library of emulated devices
Available for Windows, Linux & Mac

Uses Virtualbox
Installation is bit tricky
Free version is for non-commercial work only
Requires Signup for download
4. Remix OS Player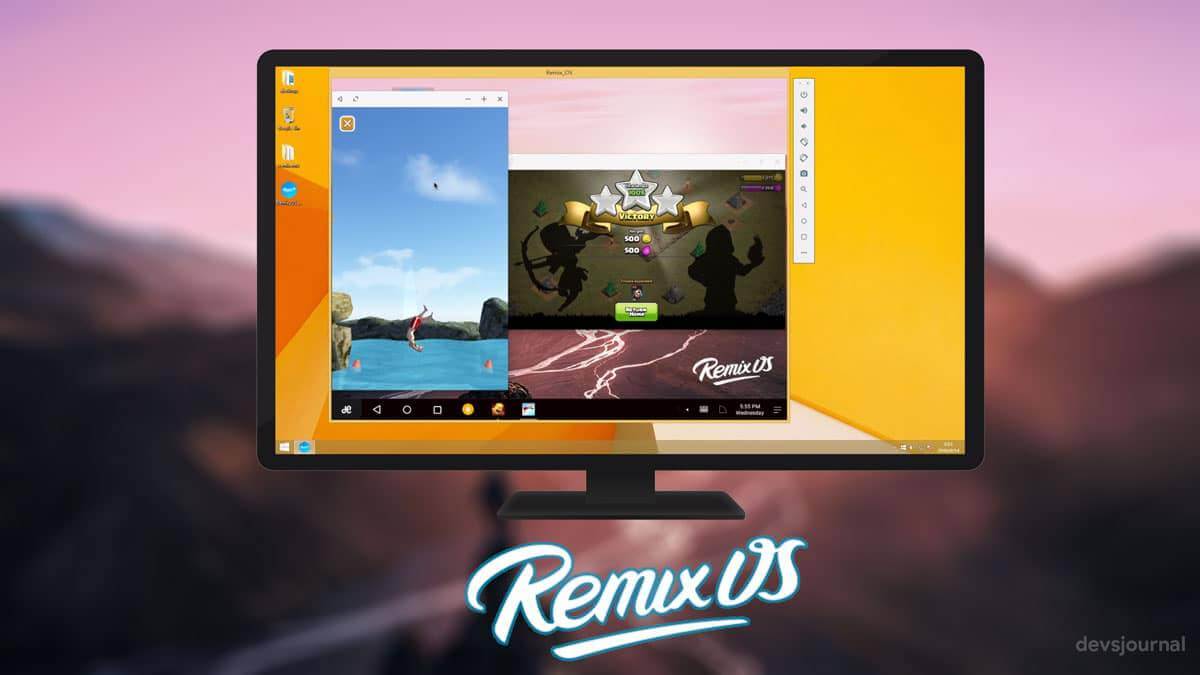 Remix OS is dead now but it is survived by Remix OS Player. It is one of the clean and more stable versions out there. It's also perhaps the only one to run on Marshmallow. The installation is also hassle free but it doesn't support AMD CPUs sadly. It comes with a Google Play Store built-in. Remix OS Player is suitable for both gamers and developers. You can remap buttons and play multiple games simultaneously.
Remix OS Player utilizes the latest Android Studio technology. For a developer, settings like signal strength, network type, location, battery and other things can be changed. So, this is for casual users as well as gamers and app developers. Best of all, its free  and doesn't has any kind of annoying Ads.
System Requirements
Windows 7 (64-bit) or newer
Core i3 (Recommend Core i5 or Core i7) / No support for AMD Chipsets
4GB RAM
8GB Storage (Recommend 16GB)
Enabled Virtualization Technology in BIOS
PROS
CONS

Free (without any Ads)
Fast and optimized
Aimed for both users & developers

Runs Android Marshmallow
Project is dead.
Slow with multi-tasking.
5. Nox Player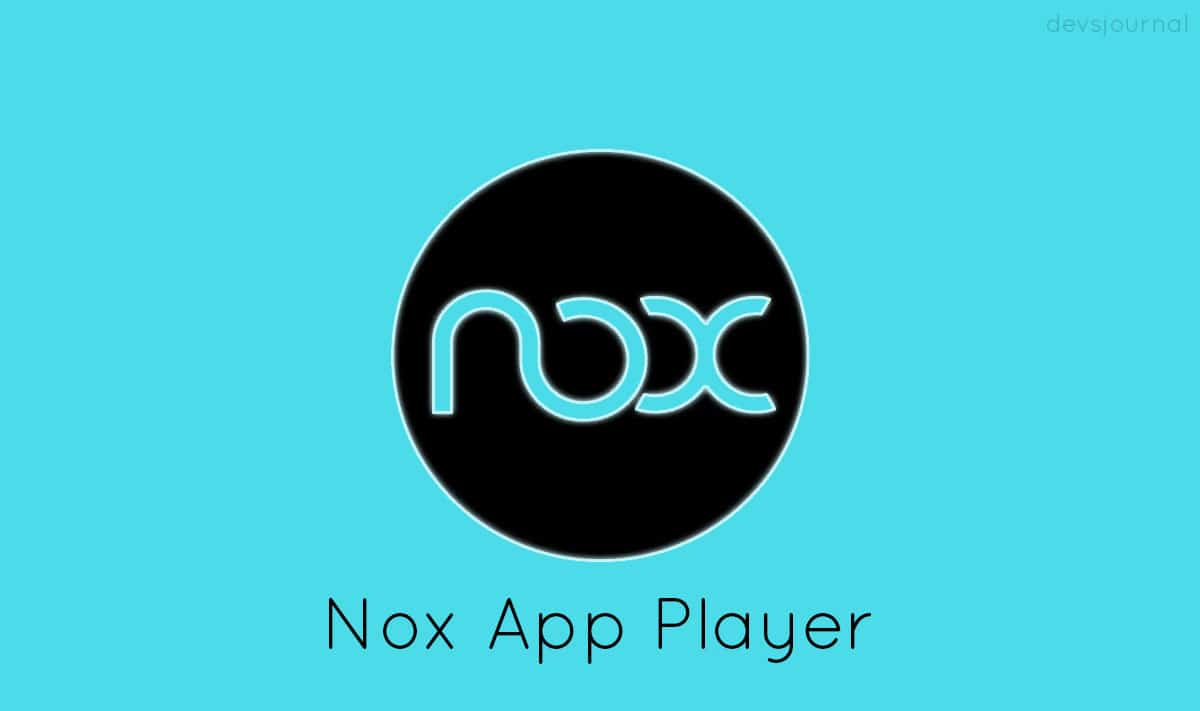 Nox Player is another free emulator based on Android 4.4 KitKat. Yes, a bit outdated, but it has a lot of features crammed in. If you're a casual user, you might not like this. But if you give it time the new options will be pleasing. As like most emulators, Nox can help you a lot with gaming. Nox player can actually enable joystick use. Moreover, Nox comes with a rooted Android KitKat. And the multiplayer feature can let you simulate multiple versions at once.
You can also play around with settings like CPU allocation, RAM, GPS settings and FPS. Nox is a solid option except that it runs on Android KitKat but there's a lot to like about it.
System requirements
Windows XP or newer
Atleast dual core processor. Intel and AMD both work fine
1.5GB RAM (minimum)
1.5GB Storage (Recommend 4GB)
Enabled Virtualization Technology in BIOS
PROS
CONS

Performance
Ease of use
Root Access
Device specific features
Quick support

Runs Android Kitkat
Booting takes time
Also Read: 5 Best Android OS for PC – Download & Installation Guide
While there are many other Android Emulators like Andyroid, Droid4X and even leapdroid, during my testing I found different flaws in each of this. While installing Andyroid, my Antivirus software started detecting Torjan virus, while the other 2 are not under development now. I won't recommend using an outdated Android emulator as it's a potential security risk. Let us know if you use any other Android emulator which is not mentioned in this list.