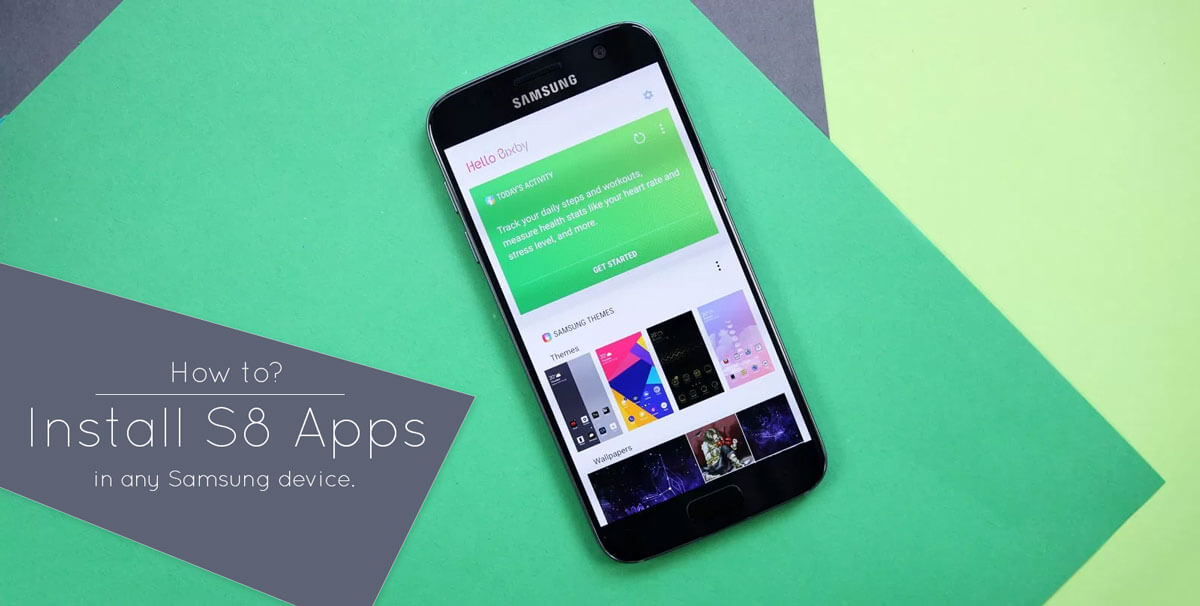 Samsung's latest AI system Bixby debuted back last month in latest flagships S8/S8+. These flagships have a new TouchWiz S8 launcher. Other Samsung apps like Notes, Videos, Music, Calculator are also slightly enhanced.
It is nothing new that all Samsung phones have a layer of TouchWiz UI on the Google's Android. As far now Samsung didn't give any official announcement about the public release of their Voice Assistant. So we didn't know if it remains exclusive for Samsung phones. If that's the case, when will the remaining Galaxy devices can get the Bixby Assistant on their phones?. All these questions are yet to be answered by the Samsung.
Meanwhile, a Developer on XDA posted that he has found a way to port the S8 apps for other Galaxy phones. But this is only for the Samsung phones running on Nougat. He modified the apk files to suit the demand. He also said that Bixby Assistant only works combined with Samsung S8 new launcher and the TouchWiz UI. So this port may not function on other Non-Samsung phones.
But you may try your luck, as this method requires no root. Also, it is a very easy one to follow, simple installation of the modified apk files.
Note: We won't be responsible for anything happening to your device during this process as you are the one who have decided to do this modifications.
Prerequisites and Downloads
Samsung S8 launcher apk for Android MM / Android N
This process requires no root.

Make sure you enabled installation of unknown apps from the settings.

Use a Samsung Galaxy phone, preferably running on android nougat.
Install the S8 launcher on any Samsung device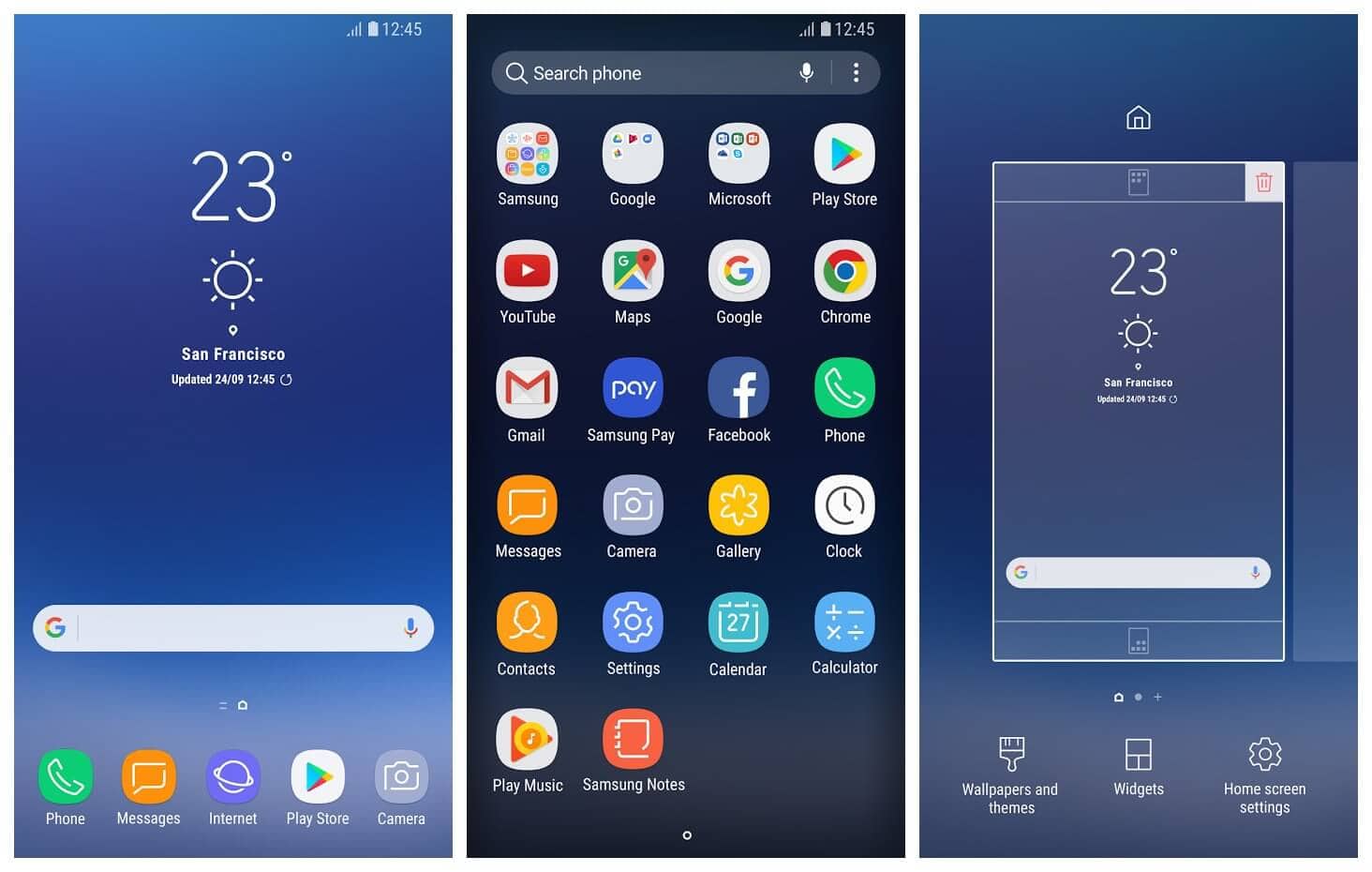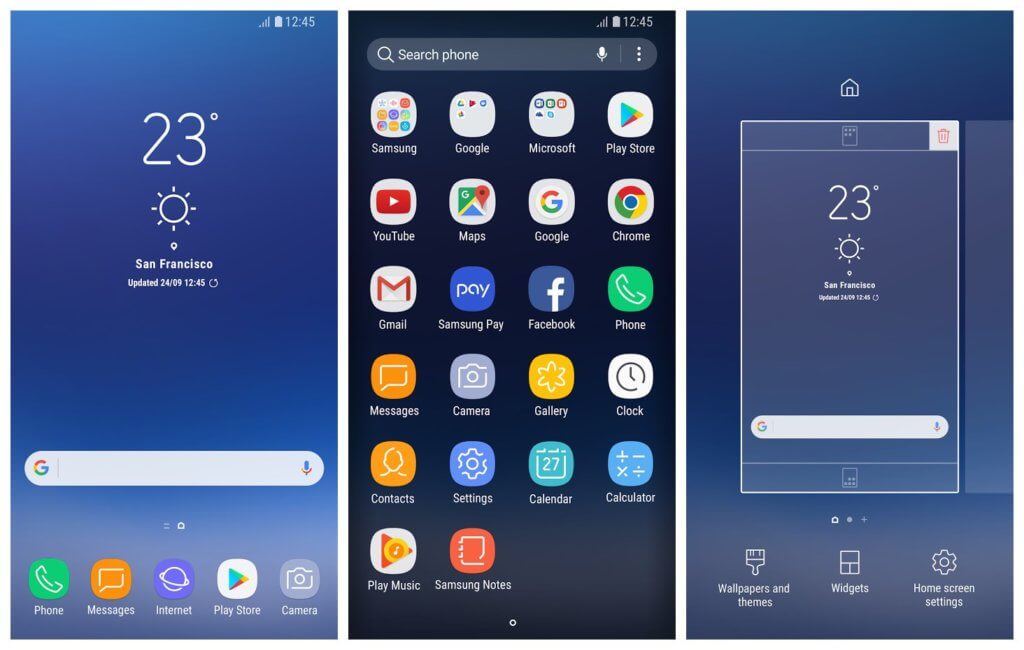 Step 1. Download the suitable apk file for your android device.
Step 2. After Downloading the apk file, Go to settings and clear the Stock Launcher "Touchwiz Home" data & cache.
Step 3. Install the S8 Launcher apk file which you have downloaded on your device.
Step 4. If launcher crashes, clear data and cache again.
Step 5. Press Home button it should work.
Install the Bixby on any Samsung device
Step 1. Make sure you have installed the S8 launcher on your Samsung Device.
Step 2. Install Bixby apk file on your device from the above Prerequisites and Download section.
Step 3. Go to the S8 launcher, long pressing on the home screen will open the launcher settings.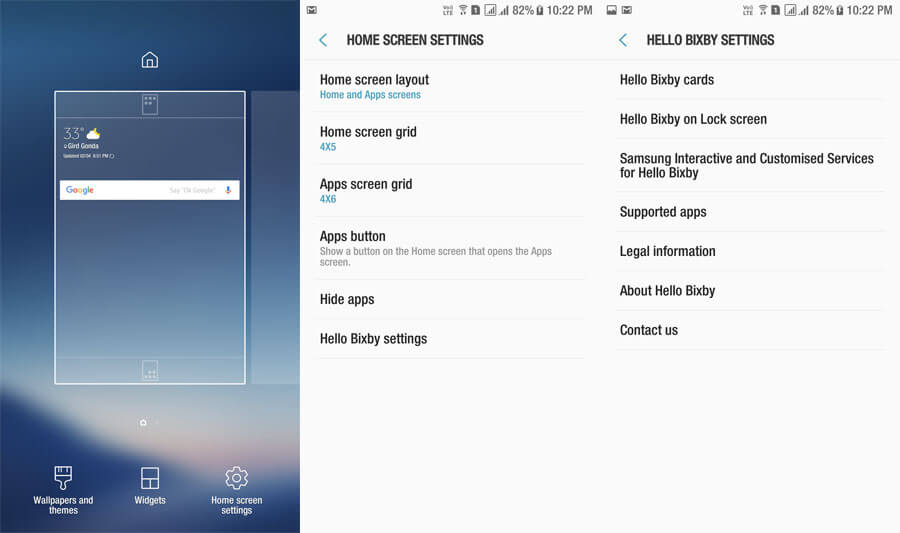 Step 4. In the Home Screen Settings, click on Hello Bixby Settings. and turn on the Bixby.
Step 5. Reboot your device.
Step 6. Swipe left for Bixby cards.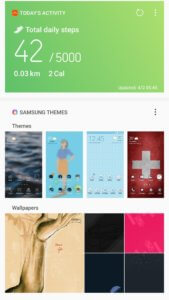 Although the developer said, this is the Bixby Voice Assistant. As far as known this is a partial part with only Bixby cards, which is Samsung's counter for Google cards. Also, Many users reported that this is in no way a Bixby Assistant. But this is the only way for those, who are very enthusiastic to try out the Bixby before the official launch.We will update you once the complete update is available for Bixby with Voice Assistant.
Download Ported S8 apps on any Samsung device
There are many ported S8 apps available for your Samsung Device such as Touch Wiz, Gallery, Calculator, Weather, Gear Manager, Email, Music, Notes, Voice Recorder, Video, Translator, Samsung S8 official wallpapers and many more.
To install it on your Samsung device running Android 6.0 & Android 7.0, download the particular app which you want to install on your Samsung device from the below download link.
How to remove the installed apps
Step 1. Go to settings> Open three dot menu on right> Select show system apps.
Step 2. Navigate to the Installed section after opening system apps.
Step 3. Find and select the app which you want to remove from your device.
Step 4. After selecting the app> Open three dot menu on the right> Tap on Uninstall.
Conclusion
All these apps are the not official so they may have few bugs. So if anything seems problematic, you can uninstall them. That's all for today, Follows us for more guides. For any queries comment below.