So, you've rooted your Android phone few days ago and now looking for the best apps for rooted Android Phones, then don't miss to read this article. When it comes to root Android phone, instructions for rooting your device are all over the web. But you will hardly find articles about apps which can be used on your rooted Android phone. After rooting your device you can improve android battery life, eradicate bloatware, get your Android work better. You can also customize the systems for the best performance as compared to a phone that has not been rooted by installing Android Apps that require Root Access.
In this article I'm going to share some of the best apps for Rooted Android Phones in 2018. It's true that rooting your device has become far less essential these days than the days of old but there are still plenty of reasons to root your device. You won't be installing awesome mods over recovery so much anymore but there are a handful of root apps that have maintained their reliability and usefulness even in this age of non-root.
Top 10 best Root Apps for Rooted Android 2018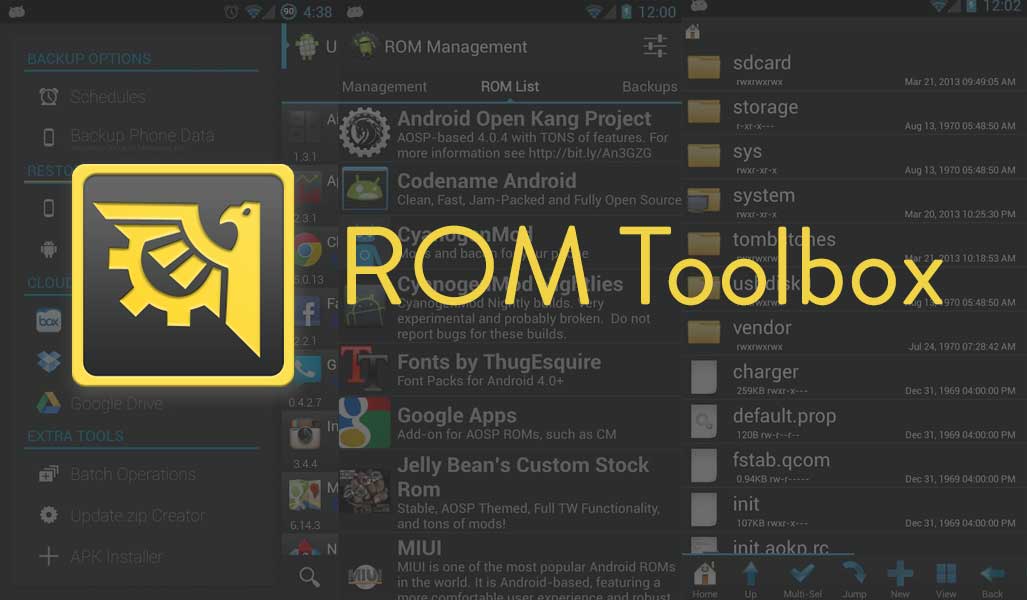 ROM Toolbox is the must have app for every root user. This application is great for ROM Management, App Manager, Root Explorer, Scripter & Terminal Emulator, and other great features. You can also use this app to set CPU frequency, Install Custom Boot Animation, Change Statusbar ICON. ROM Toolbox combines all the great root apps into one monster app with a beautiful and easy to use interface. ROM Toolbox has every tool you need to make your Android device fast and customized to your liking.
ROM Toolbox has been featured on LifeHacker, XDA-Developers, Droid-Life, Android Central, RootzWiki, Android Police, DroidForums and other popular sites. ROM Toolbox has one of the highest ratings in the top 100 paid apps. ROM Toolbox combines apps like Titanium Backup, Root Explorer, SetCPU, MetaMorph, Autorun Manager, Terminal Emulator, Scripter, SD Boost, BuildProp Editor, Font Installer, Boot Animations & many more apps into an all-in-one app!
ROM Management
App Manager
Root Explorer
Scripter & Terminal Emulator
Auto Start Manager
Rebooter
Font Installer
Boot Animation Installer
Theme Manager & Statusbar Icon Changer
Boot Logo Changer
Theme Chooser Themes
Set CPU
Build.prop Editor
Auto Memory Manager
SD Booster