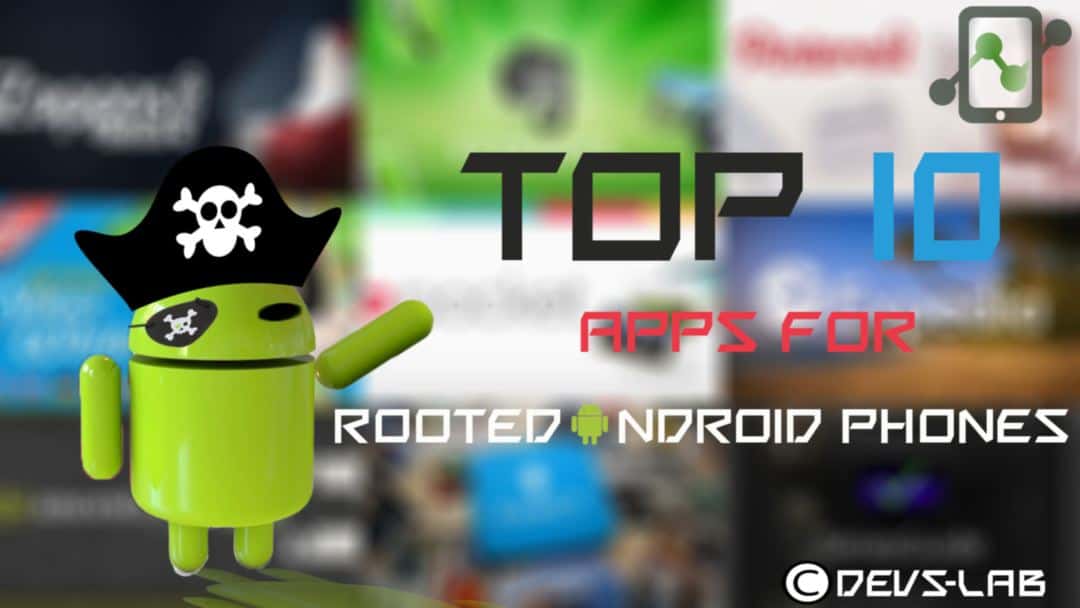 So, you've rooted your Android phone few days ago and now looking for the best Android root apps, then don't miss to read this article. When it comes to root Android phone, instructions for rooting your device are all over the web. But you will hardly find articles about apps which can be used on your rooted Android phone. After rooting your device you can improve android battery life, eradicate bloatware, get your Android work better. You can also customize the systems for the best performance as compared to a phone that has not been rooted by installing Android Apps that require Root Access.
In this article I'm going to share some of the best apps for Rooted Android Phones in 2021. It's true that rooting your device has become far less essential these days than the days of old but there are still plenty of reasons to root your device. You won't be installing awesome mods over recovery so much anymore but there are a handful of root apps that have maintained their reliability and usefulness even in this age of non-root.
Best Root Apps for Rooted Android 2021
1. Rom Toolbox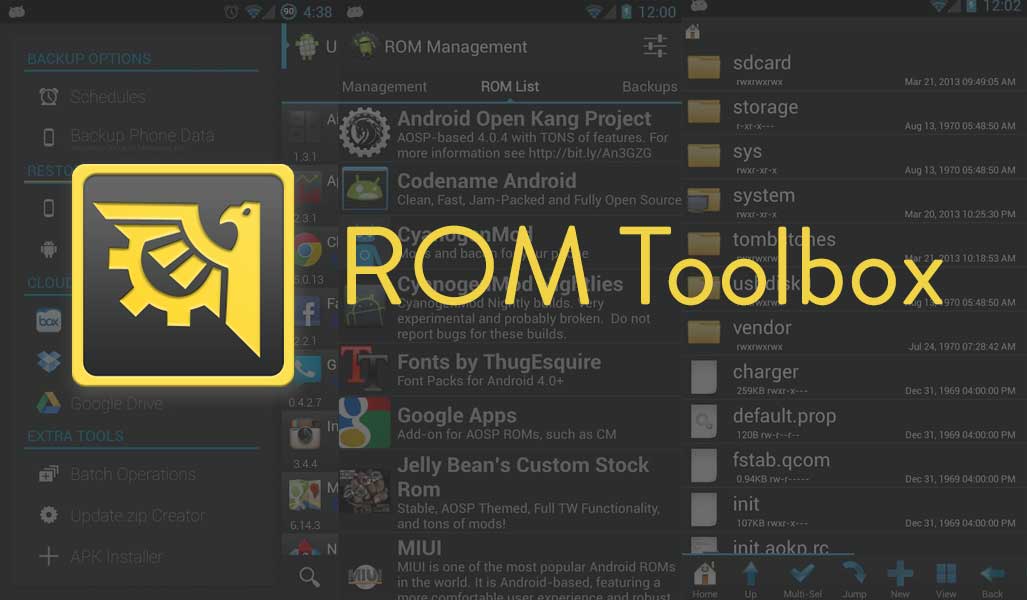 ROM Toolbox is the must have app for every root user. This application is great for ROM Management, App Manager, Root Explorer, Scripter & Terminal Emulator, and other great features. You can also use this app to set CPU frequency, Install Custom Boot Animation, Change Statusbar ICON. ROM Toolbox combines all the great root apps into one monster app with a beautiful and easy to use interface. ROM Toolbox has every tool you need to make your Android device fast and customized to your liking.
ROM Toolbox has been featured on LifeHacker, XDA-Developers, Droid-Life, Android Central, RootzWiki, Android Police, DroidForums and other popular sites. ROM Toolbox has one of the highest ratings in the top 100 paid apps. ROM Toolbox combines apps like Titanium Backup, Root Explorer, SetCPU, MetaMorph, Autorun Manager, Terminal Emulator, Scripter, SD Boost, BuildProp Editor, Font Installer, Boot Animations & many more apps into an all-in-one app!
ROM Management
App Manager
Root Explorer
Scripter & Terminal Emulator
Auto Start Manager
Rebooter
Font Installer
Boot Animation Installer
Theme Manager & Statusbar Icon Changer
Boot Logo Changer
Theme Chooser Themes
Set CPU
Build.prop Editor
Auto Memory Manager
SD Booster
2. Greenify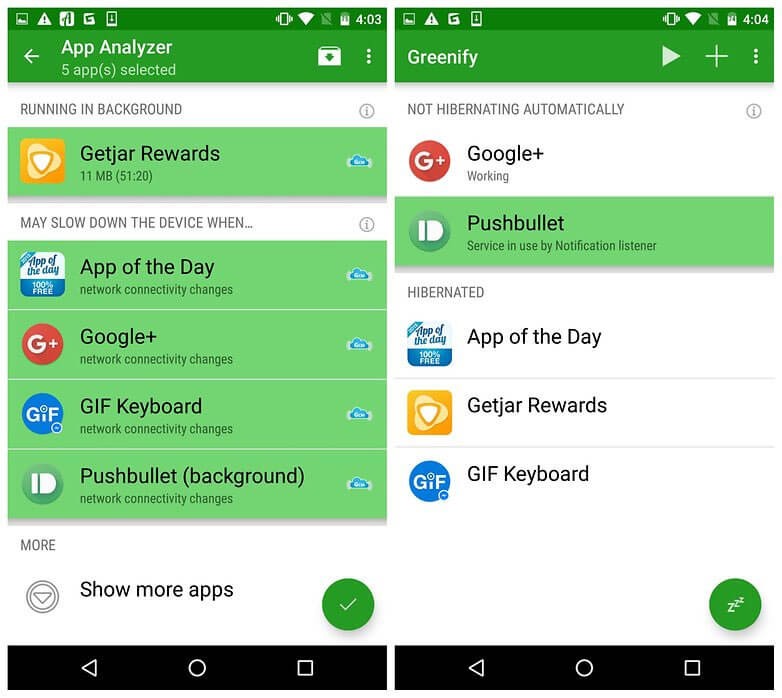 Its a good application to make your Android device more faster & smooth by hibernating the background apps that you don't use. This increases the battery life of your phone. This application is free.Greenify help you identify and put the misbehaving apps into hibernation when you are not using them, to stop them from lagging your device and leeching the battery, in an unique way! They can do nothing without explicit launch by you or other apps, while still preserving full functionality when running in foreground, similar to iOS apps!
Unlike the "Freeze" feature in "TitaniumBackup Pro" that totally disable the app, you can still use your app as usual, share content with it. No need to freeze & de frozen it.
Unlike "Autostarts", you can benefit from almost all of its advantages, without needing to deal with the complexity and risk of obscure app components, and never lose functionality when app is actively running.
Unlike any "XXX Task Killer", your device will never fall into the cat-mouse-game of stealthy-running and aggressive killing, which unnecessarily consumes more battery juice.
3. Lucky Patcher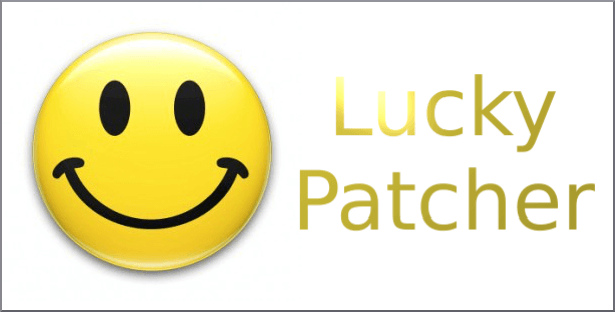 Lucky Patcher is a great Android tool to remove ads, modify apps permissions, backup and restore apps, bypass premium applications license verification, and more. To use all features, you need a rooted device.
4. ES File Explorer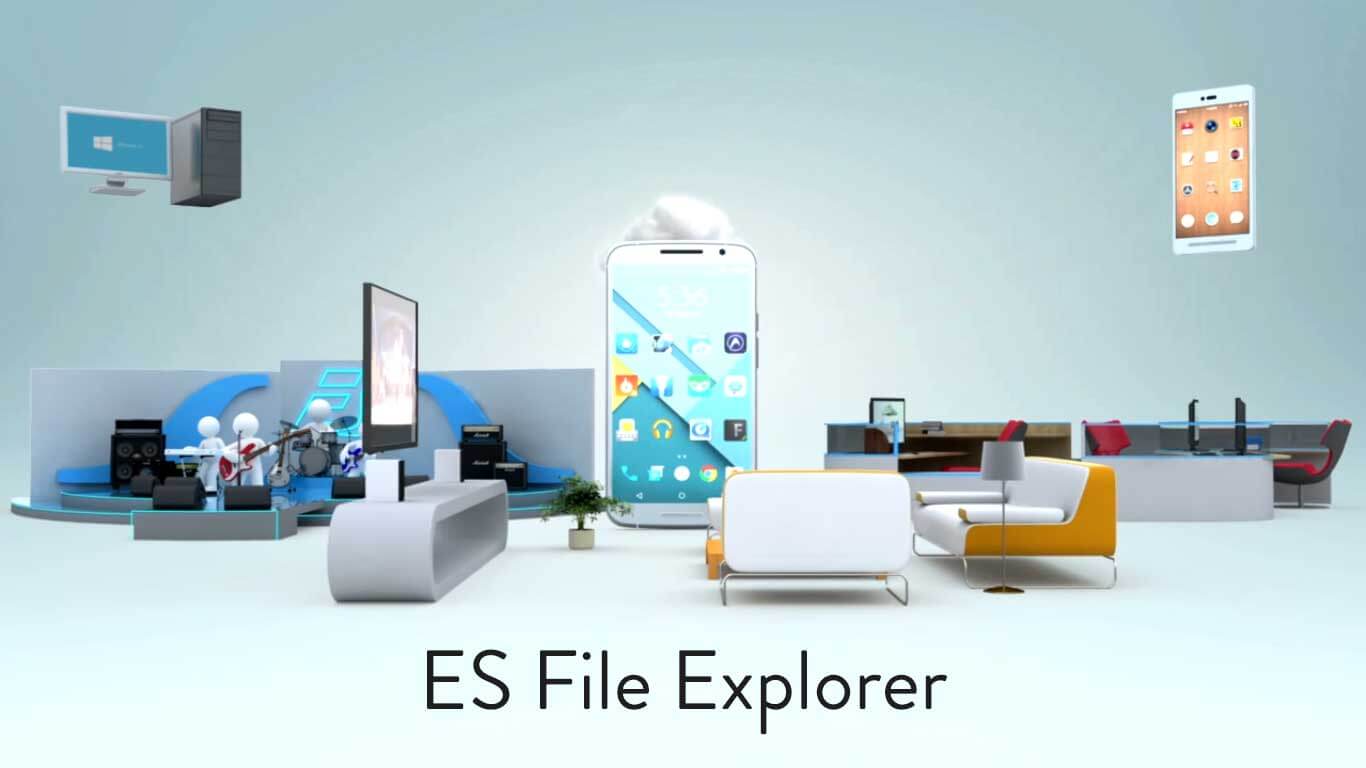 Actually, this app even works on Non-Rooted phone too. But this app also include a root explorer and options to edit build.prop. ES File Explorer is a free, full-featured file and application manager. It functions as all of these apps in one: file manager, application manager, task killer, download manager, cloud storage client (compatible with Dropbox, Google Drive, SkyDrive, Box.net, Sugarsync, Yandex, Amazon S3, and Ubuntu One…), FTP client, and LAN Samba client. It provides access to pictures, music, video, documents, and other files on both your Android devices and your computers. ES File Explorer allows Android users, no matter where they are, to manage their resources freely.
Application Manager – categorize, uninstall, backup, and create shortcuts to your apps
Remote File Manager – when enabled, manage files on your phone from your computer
Built-in ZIP and RAR support allows you to compress and decompress ZIP files, unpack RAR files, and create encrypted (AES 256 bit) ZIP files
Built-in viewers and players for various file types, including photos, music, and videos; supports third-party applications, such as Quick office, for opening others
Shows thumbnails for APKs and images
Text viewers and editors
Access your home PC via WiFi with SMB
Functions as your FTP and WebDAV client. Manage files on FTP, FTPS, SFTP, and WebDAV servers just like you manage files on your SD card
Supports Dropbox, Box.net, Sugarsync, Google Drive (Google Docs is now a part of Google Drive), SkyDrive, Amazon S3, Yandex and more.
ES File Explorer is an enhanced cloud storage client with more functions than the official versions,
it can save photos, videos, and other files to your internet drives and share them with others.
Bluetooth file browser You can copy and paste files between Bluetooth ready devices. It supports OBEX FTP for browsing devices and transferring files between Bluetooth devices.
Kill tasks with a single click, increase memory and speed up your device — includes a simple widget that stays on your home screen for knowing your current RAM situation and automatically killing tasks, with an ignore list to ignore the applications you want to keep running.Task Manager module required
Cache Cleaner and Autostart manager — Delete those junk files that take up valuable storage space.Task Manager module required.
Root Explorer — the ultimate set of file management tools for root users. Provides access to the entire file system and all data directories, and allows the user to change permissions.
5. Xposed Framework
Xposed Framework has replaced installing ROMs for many as the default root experience. Modules are created inside of the framework by many developers that do various things like theming, UI and performance tweaks, visual modification, button remapping, and much, much more. Modules can be a tad difficult to find sometimes depending on your device but there are plenty of universal ones that you can use and enjoy.
6. Chainfire 3D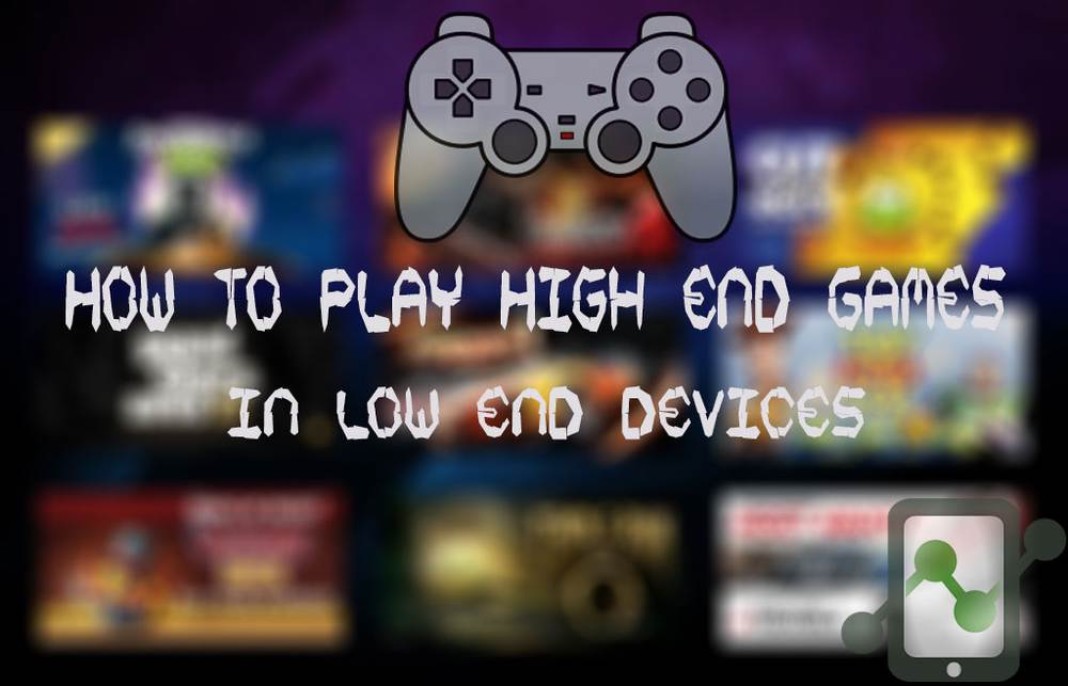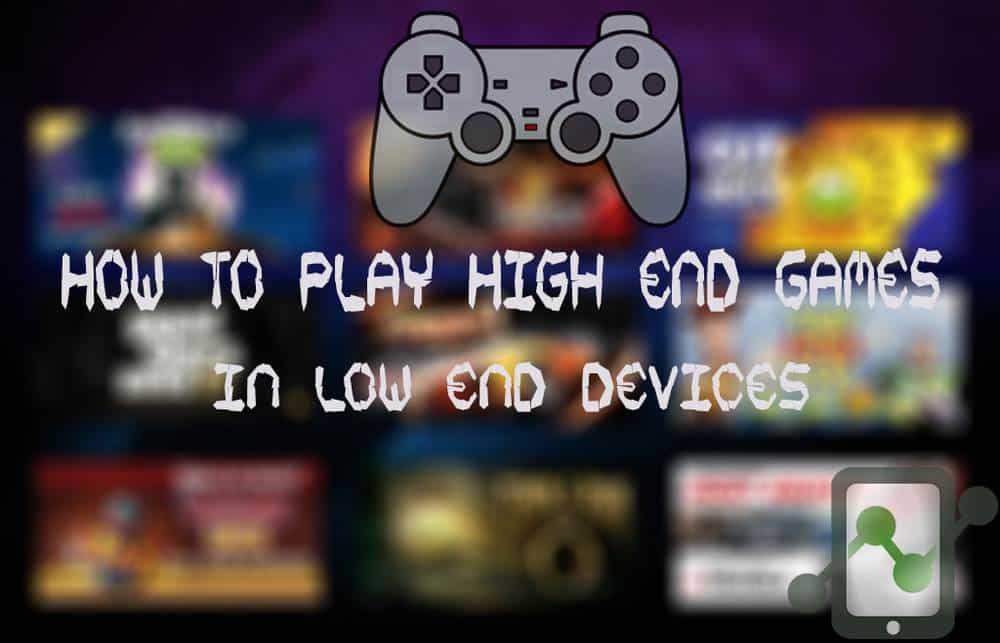 Still stuck with Froyo or Gingerbread, unable to run a high-end game? Chainfire 3D serves as the 'middle man' between your apps and graphic driver, allowing users to disable or enable graphics to run newer games, even on older devices. Checkout the complete steps to use this method : GL Tools: Play High end games in low end device
7. Flashify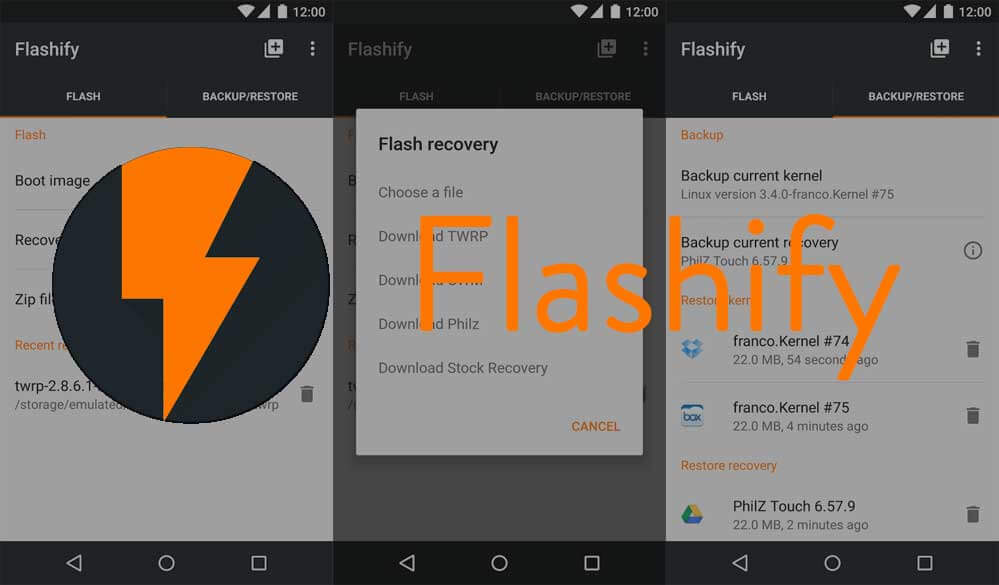 Flashify is a simple root application that helps do a bunch of otherwise tedious tasks. Using it, you can flash a variety of recoveries, download ROMs, flash ZIP files, create full Nandroid backups (depending on your recovery), and more. It also adds itself to menus so you can select it as an option when trying to open ZIP files and the like when using a file explorer. It's simple but effective and easy to use.
8. Titanium Backup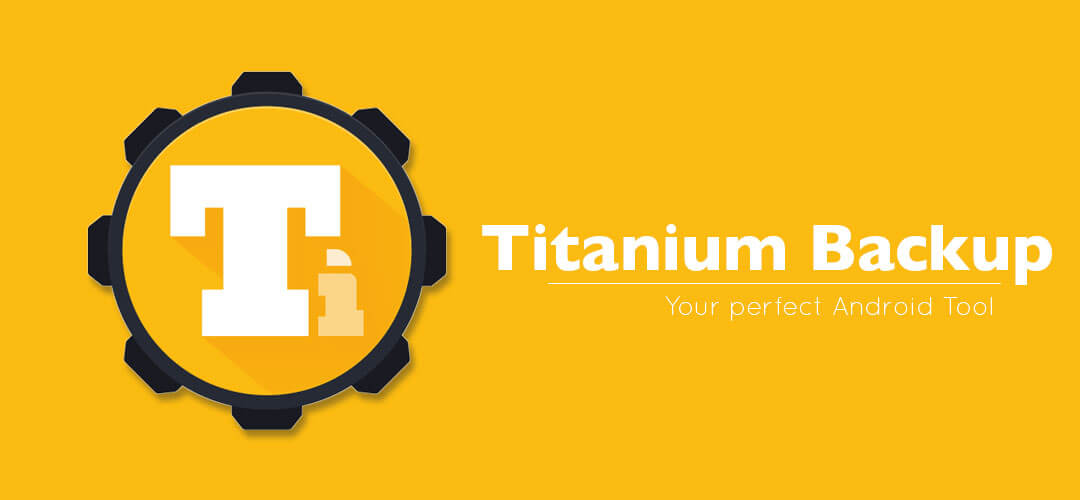 If you have rooted your device, it is obviously because you are into customization and want your device based according to your needs. Well, Titanium Backup is an app which will lets you do all the customizations and tweaks you want to do to your device without any fear of damaging it or soft-bricking it.
Titanium Backup is a powerful backup tool. With Titanium Backup you can virtually backup every byte of data stored on your device including your apps, settings, ROM and kernel information, user data, etc etc. A full backup of your device ensures that there is no loss of data or soft-bricking issues when you have made certain tweaks to your device. Titanium backup also ensures there's no damage to your device due to the installation of buggy and unstable ROM's. You can just quickly revert to your previous original ROM.
There is also a paid version of the app which allows to backup everything with a SINGLE CLICK. You don't need to specify anything. It does everything for you.
9. DiskDigger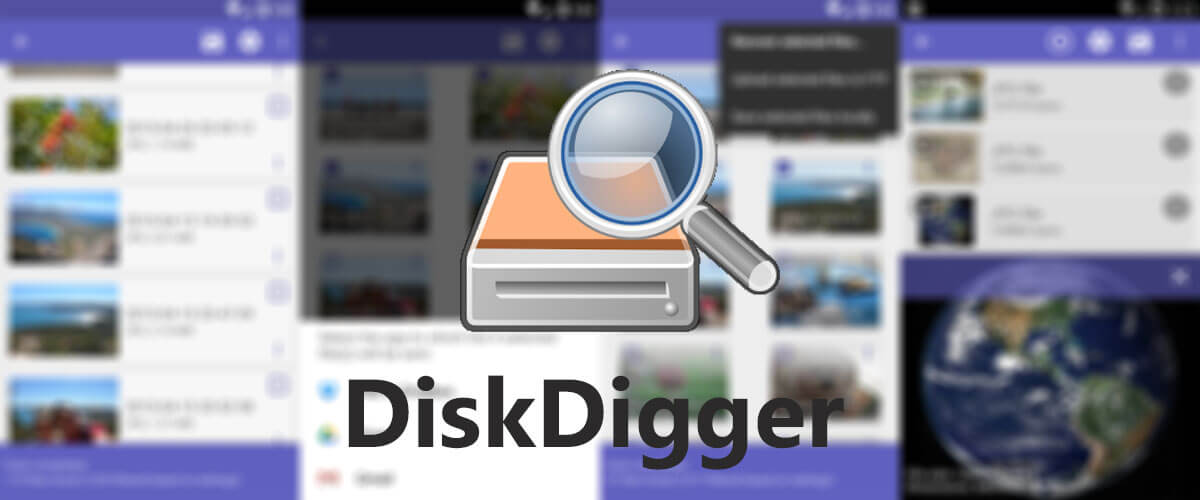 Ever by mistake deleted an important file or it got corrupted? And there is no way that you can think of to get it back? Well, you don't need to worry anymore. DiskDigger – a popular recovery software that undeletes and recovers your lost/corrupted files – in now available for Android. No need to worry about files getting corrupted now, you have this great app to save you. Although the free version of the app offers recovery of only images and videos, you can upgrade to the pro version to recover other files besides images and videos.
This app does not need a rooted device to work, but there are more chances to recover a file if the device is rooted. Also, you will be able to recover your images in high quality if you have a rooted device. There are limitations which cannot be avoided. The app works more efficiently and flawlessly on rooted devices. The pro version of the app costs only $14.99 full-time. You don't have to pay a single penny after that.
10. LMT Launcher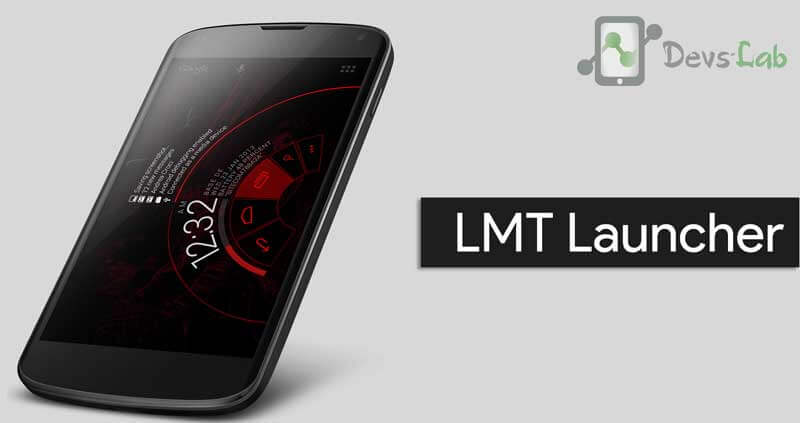 LMT Launcher is another example of great root apps that improve usability and customizability of the Android UI. Additionally, you can also define a configurable "pie" menu that can either mimic the system and navigation bar, or accept your own personally defined commands. Download
Extras:
SDFix
SDFix is a system modifier tool that helps those running Kit Kat and Lollipop overcome the dreaded locked-down SD card problem. I have personally tested this on a Note 3 running both Kit Kat and Lollipop as well as an HTC One M9, NVIDIA Shield Tablet, and Nexus 5 all running Lollipop. This makes your SD card useful and takes away the limitations placed on other apps like file browsers. It's definitely worth a shot if you are afflicted with this issue. It's also absurdly easy to use. Open it, hit go, wait a few seconds, and then uninstall the app.
We have personally used them and rated them according to their performance, features and Stability . If you find any app inappropriate of its rating then you can suggest on our forums. Don't forget to like & Share this post with other Android users. Thanks for reading ! Have a good day ! 😀