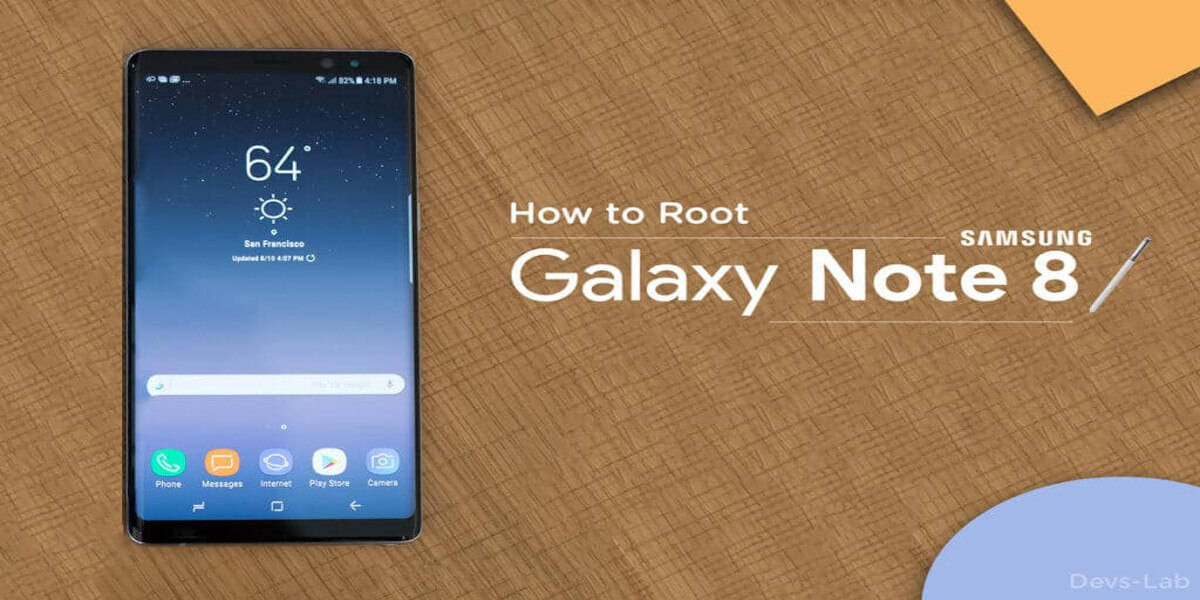 The Samsung Galaxy Note 8 was launched in September 2017 with Snapdragon and Exynos processors. Snapdragon is a quad-core processor whereas Exynos is and Exynos processor. The Snapdragon chip set is made by Qualcomm and Exynos chip set is made by Samsung. Since the launch of Samsung Galaxy S2, Samsung releases all its phones in both the versions. Most of the times, Samsung launches its variants as per the market. Like Exynos variant is most of times launched in Asia and Snapdragon in Europe and North America.
For those of you who quickly want to get rid of the Samsung Experience UX for good, and want to install a new ROM, here is a guide. The update is for the Galaxy Note 8 Exynos variant. We will be using the Root with SuperSU method. The procedure is quite similar to the Magisk install procedure on the Galaxy S8. The only catch is that you have to be able to get the "OEM Unlock" option checked for it to work. This would be in the Developers Settings and this isn't always available depending upon software version and carriers. For this, follow this mentioned steps:
Related: Magisk vs SuperSU – Which one is Better?
Go to Settings > About Phone > Tap 7 times on Build Number > Developer options > Enable the Toggle on OEM unlock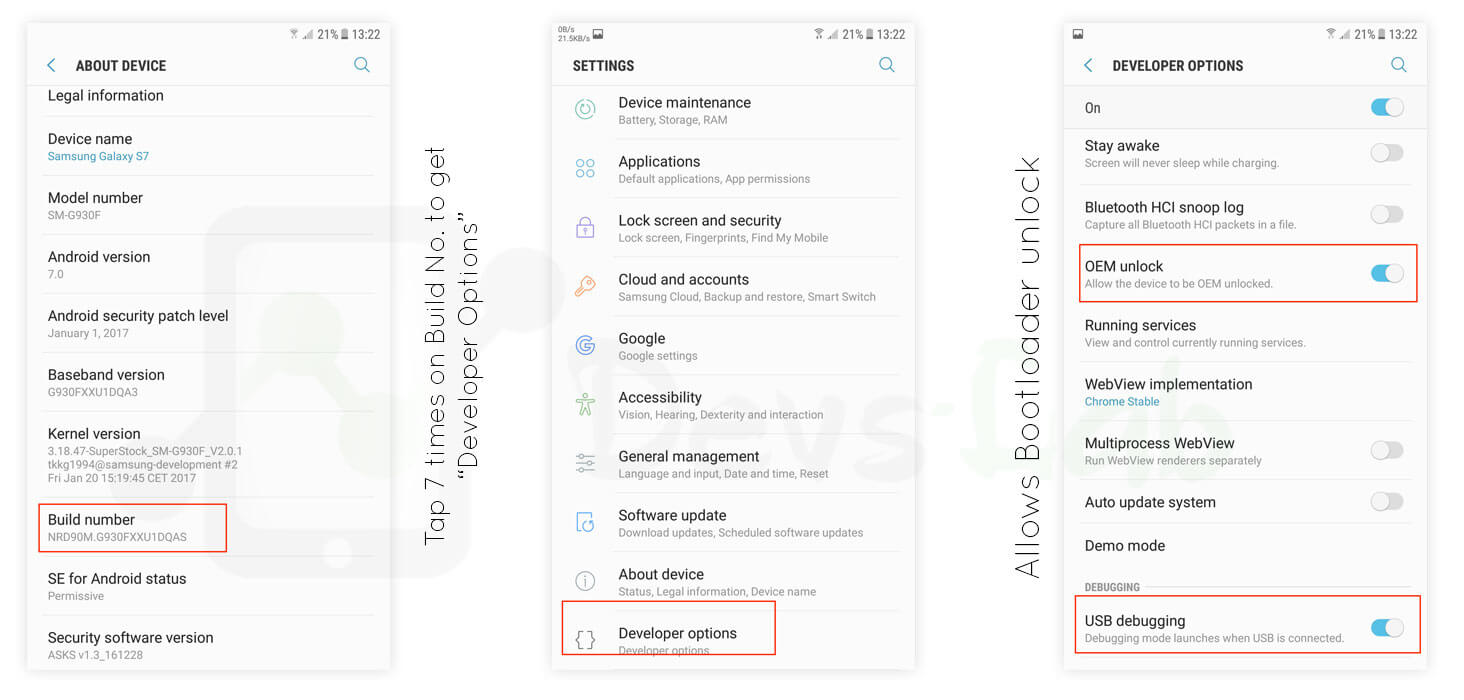 How to Root Samsung Galaxy Note 8 (Exynos Variant)
When you root your smartphone, you get a greater control over your device as the smartphone manufacturers put some limitations and restriction for excessing your device. Rooting allows custom ROMs on your device through which you can alter the system settings and can run specialized apps that require administration permissions. When you root your Samsung device, you can remove the OEM (original equipment manufacturer) apps that are in-built on your phone. By rooting, your smartphone's performance also improves in terms of its speed and battery life.
Rooting Note 8 Exynos Variant is simpler as compared to the other phones. As it has a feature of flexible bootloader. This means when you enable OEM unlock, your device's bootloader is unlocked and it can easily be rooted now. For rooting the Snapdragon Variant of this phone, you got to first unlock the bootloader and then start rooting your phone.
When you root your device, all the data in your phone is erased, so take a backup of your phone data. Also, rooting voids the device's manufacturer warranty. You will lose apps like Samsung Pay and Secure folder forever from your device and you won't be able to get it back even after unrooting the device. Although, You can hide root from the apps that you would want to keep on your device.
Warning: Rooting will trip Knox. We do not take responsibility of all the features that will be lost or an eventual hard brick.
Pre-requisites
Download TWRP for Galaxy Note 8 (Exynos) on your external SD card
Download SuperSU on your external SD card
Backup data of your device and charge it above 50%
Download ODIN (on your PC)
Enable 'OEM Unlock' in Developer Options (If you don't have this toggle, there is no workaround)
How to Install TWRP Recovery in Galaxy Note 8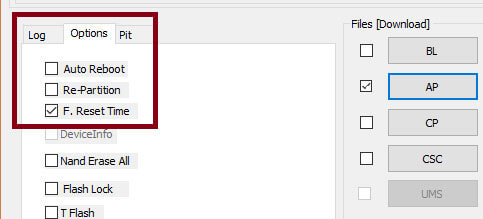 Step 1. Turn on your Note 8 to Download mode by pressing the Vol down + Bixby + Power buttons then immediately press Volume up and Bixby + Power buttons when the screen goes black. Now Connect Galaxy Note 8 to the PC.
Step 2. Extract the Odin3.exe file and open it. Disable 'Auto Reboot' from Options menu of ODIN.
Step 3. Select the TWRP file 'recovery.tar,' tickmark the AP/PDA checkbox on ODIN interface and hit start. Once the process is complete, you will see a PASS in the ID: COM tab turned green. Disconnect phone from PC.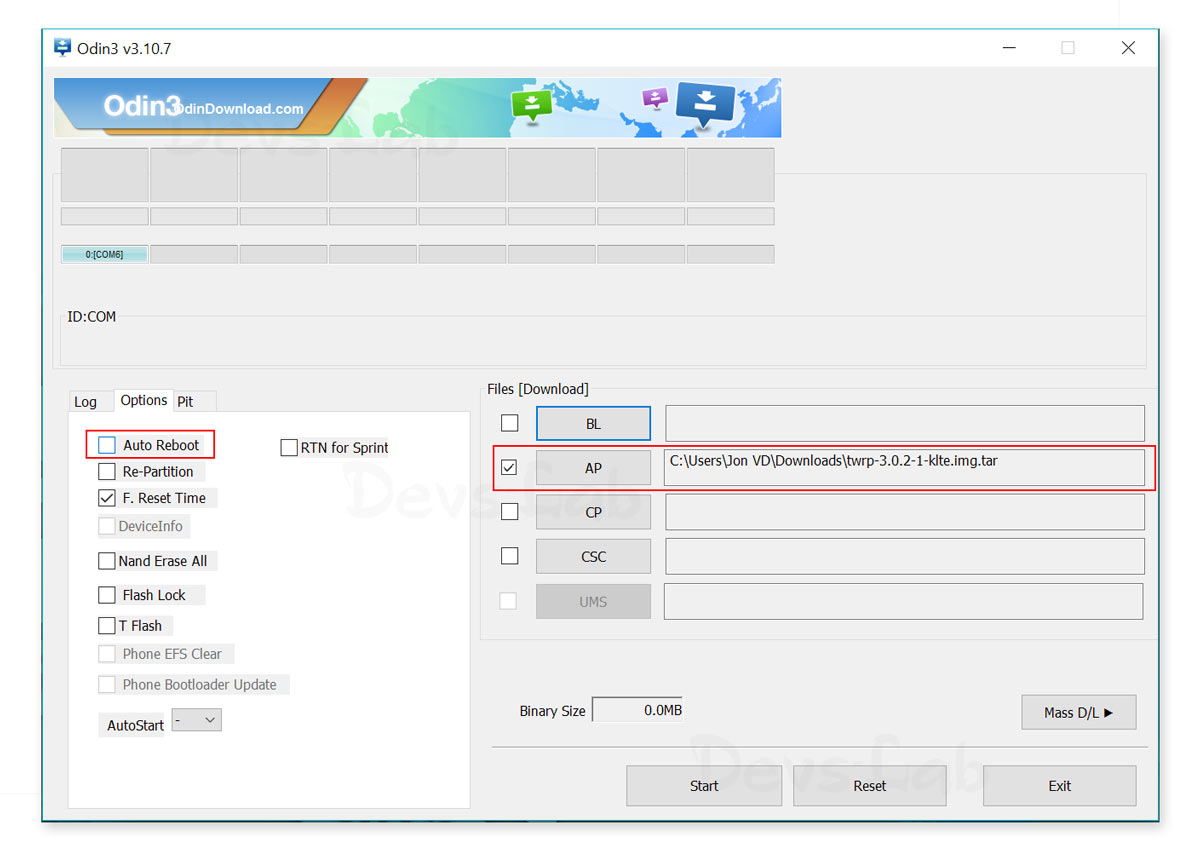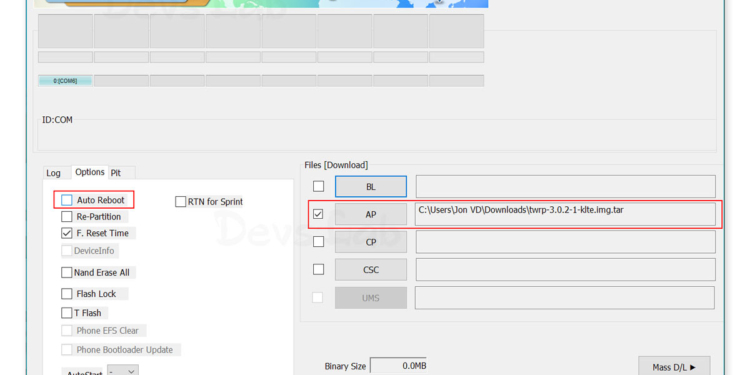 How to Root Galaxy Note 8
Step 1. Now, once again boot to TWRP by pressing the buttons in the same sequence as before.
Step 2. Select Wipe menu and Format Data. You will need to type "yes" to perform a wipe. This will delete everything including internal storage data.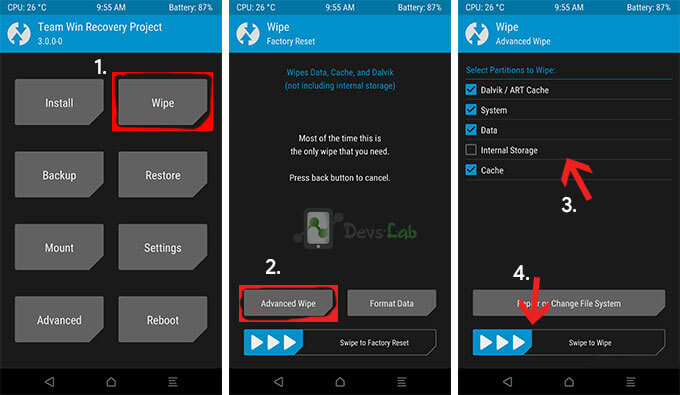 Step 3. Now navigate to the main menu. Then select Reboot Menu and then – Recovery. This will reboot the Galaxy Note 8 to TWRP again.
Step 4. Now select Install and navigate to where the SuperSU file is. Select it, and swipe installation slider to flash it.
Step 5. After SuperSU is flashed. Go back to main menu and reboot.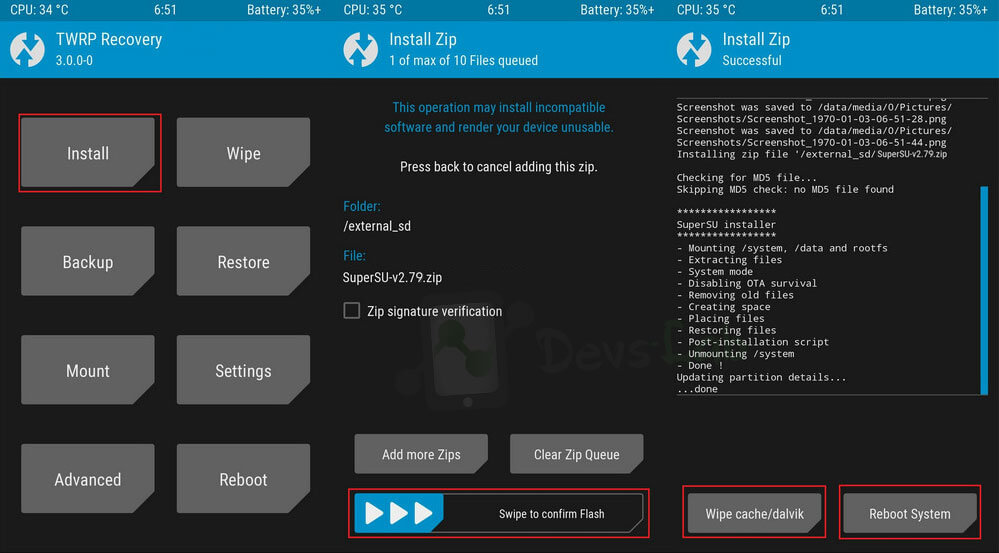 Congrats! you just rooted your Galaxy Note 8 (Exynos variant). Once again, this Root method is not completely stable & has few major bugs which might not bother few people, but it's a problem for many. So, please do the research before jumping on to rooting.
Frequently Asked Questions
1. What is Knox?
Certain brands like Samsung, implement their own security software on their devices that is in the form of bloatware or software, which is installed deep in the device's operating system memory. It is Knox that secures your phone from any heavy modifications.
2. What is OEM unlock?
OEM unlock is like breaking the agreement between you and the manufacturer. When you enable OEM, you allow your device to download from unknown sources. It also unlocks the bootloader for your device and you can now install custom recovery (TWRP) for the device and then root your phone.
3. Can I root my Samsung Galaxy Note 8 without PC?
Yes! You can root your Samsung Galaxy Note 8 using root apps on your phone without PC.
4. Is it OK to root your phone?
You must only root your phone when you know its features and would like to explore them. Samsung has already released optimized Android versions for several devices which can be optimally utilized without rooting. If you would still like to root your device, then you can definitely go ahead with it by following proper steps.
5. Is it illegal to root your phone?
Most of the smartphones manufacturers allow rooting whereas some do not like iPhone. Rooting your smartphone isn't illegal in most countries. Although, rooting a tablet is illegal.
6. What are the disadvantages of rooting your phone?
One major disadvantage of rooting your phone is that you lose your manufacturer's warranty for your phone. Also for Samsung Galaxy Note 8, you lose the Samsung OEM apps which you cannot get even after unrooting the phone.
7. Can a rooted phone be unrooted?
Yes! You just need to follow the unroot steps for your device. For most of the devices, you do not face issue for unrooting your phone.