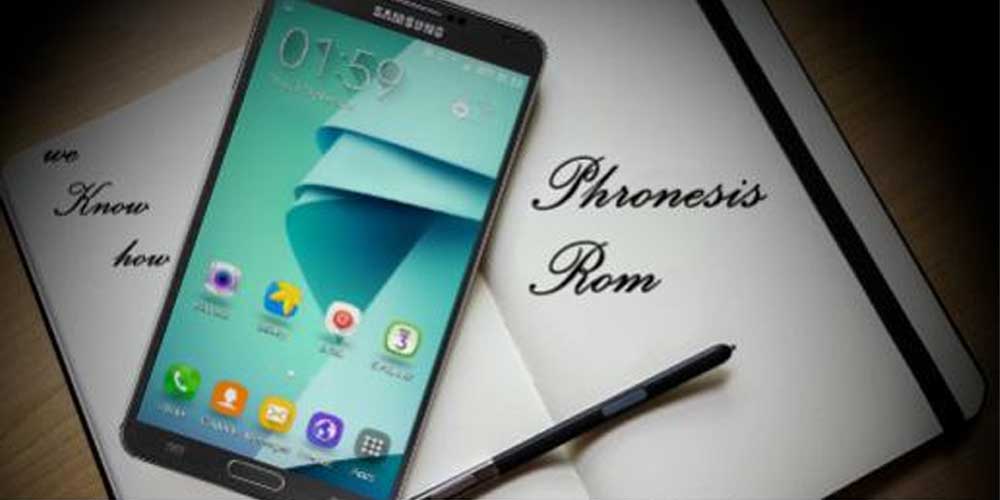 If you are a Note 3 user who have rooted his smartphone since Lollipop 5.1.1, you might have installed HavocOS 3.0 ROM. It was one of the best ROMs available for Samsung Galaxy Note 3. Well, its time to experience the same beauty with Android Pie in Galaxy Note 3. It's stable, solid, feature-rich and full of customization you will ever want.
The developer (SKULSHADY and ZeNiXxX) claims that Note 5 users will probably want to give away their phone to get Note 3 just to use the HavocOS 3.0(10.0) for N3. That sounds promising, doesn't it? So what are we waiting for? Let's get started with installing HavocOS 3.0 Android Q (10.0) ROM in Samsung Galaxy Note 3.
Havoc OS 3.0 (10.0) for Samsung Galaxy Note 3
Users of Samsung Galaxy Note 3 can now install Havoc OS 3.0 Rom as it is officially released. Havoc OS 3.0 is based on Android 10 inspired by Google Pixel. It has refined design material UI. It offers stability and security, along with essential features for the proper functioning of the device.
ROM Details:
ROM OS Version: Android 10.0
ROM Kernel: Linux 3.4.x
Based On: AOSP
ROM Firmware Required: Latest Firmware
Prerequisites:
A Rooted Samsung Galaxy Note 3 with TWRP 2.8.7 (Newer versions are not supported)
Backup all important files, data, contacts & Apps. You can use Flashfire to backup all data (System+data) directly into your PC/Laptop.
Format your SDcard to FAT32.
Charge your Galaxy Note 3 up to 40% to avoid any random shutdown during the flashing process, which may cause permanent damage to the device.
Note: Neither we & nor the developer would be held responsible for anything happening to your device during this process. It's your decision to customise your device. We can only help you under such a situation if it's solvable. Make sure you are aware of Rooting & Custom ROMs before following this guide
What works in HavocOS 3.0 (10.0) for Samsung Galaxy Note 3
The overall state is stable and most of the ROM features are working in Samsung Galaxy Note 3, such as Audio (playback & recording), Bluetooth, Graphics, Camera (photos & video recording), SensorsRIL (SMS, mobile data, calls), Wifi, GPS, Boots, Sound/vibration, Camcorder and Flashlight.
Screenshots
Install HavocOS 3.0 (10.0) ROM in Samsung Galaxy Note 3
Step 1: Download the ROM file & GApps package from the links at the bottom of the post. Make sure you use a proper download manager & good internet connection to avoid data corruption while downloading files.
Step 2: Transfer the downloaded zip files in your Internal storage & boot into recovery. You can boot into recovery mode by two methods,
Download Rebooter App from Google Play Store & grant root access. Launch the app & select, Reboot to recovery.
Switch off your device, press and hold Vol UP + Home + Power button simultaneously. Leave the keys after 5 secs.
Step 3: Once you have booted into recovery mode. To backup, your current system, Go to "Backup & Restore" and select System, data & boot.
Step 4: Now its time to flash HavocOS 3.0 ROM in Samsung Galaxy Note 3 But before doing that, go to Wipe (in TWRP Recovery) & select cache, system, data Dalvik cache. Swipe to confirm wiping.
Step 5: Go to TWRP Home & click on Install. As this ROM doesn't have any kernel, you need to keep any other kernel in your device's storage to flash immediately after flashing the ROM. There are two options in aroma to choose from, you can choose to keep your existing
kernel or install a new kernel after ROM flash.
Step 6. Select the ROM zip file from the file manager. Swipe to confirm flashing. This might take around 2-3mins.
Step 7. Similarly, flash the Patch & Gapps zip files. You can flash any kernel zip files as mentioned by the kernel developer.
Step 8. Don't interrupt the boot process, give some time for the first boot.
Step 9. Done! You have successfully installed and rooted your Samsung Galaxy Note 3.
Download Official HavocOS 3.0 ROM & GApps for Galaxy N3
HavocOS 3.0 ROM: Download.
GApps : Download
FAQ's
Only Qualcomm Snapdragon Variants
Note 3 international: N9005 / N900W8
Note 3 Japan: N900D / SC-01F / SCL22 / DCM / AU
Note 3 Korea: N900S / N900K / N900L
Note 3 T-Mobile: N900T
Note 3 Sprint: N900P
Note 3 Indian: N9002
Galaxy J: SC-02F
A List of supported Devices and there Kernel Codes:
N9005: hlte-eur
N900A: hlte-att
N900W8: hlte-can
N900P: hlte-spr
N900R4: hlte-usc
N900T: hlte-tmo
N900V: hlte-vzw
N900K: hlte-ktt or hlte-kor
N900L: hlte-lgt or hlte-kor
N900S: hlte-skt or hlte-kor
SC-01F: hlte-dcm
SCL22: hlte-kdi
Conclusion
That's it! Thanks to the developer (SKULSHADY and ZeNiXxX) & his team for providing us such an awesome Android Pie ROM for Galaxy Note 3. I have personally used the ROM & I didn't feel any lag or instability in HavocOS 3.0.
If you find any bug, you can report it to the developer in a polite way. Now you have installed ROM, its time to install Xposed Framework in Galaxy Note 3. Hope you have a great time with this ROM. If you have any questions, comment below.