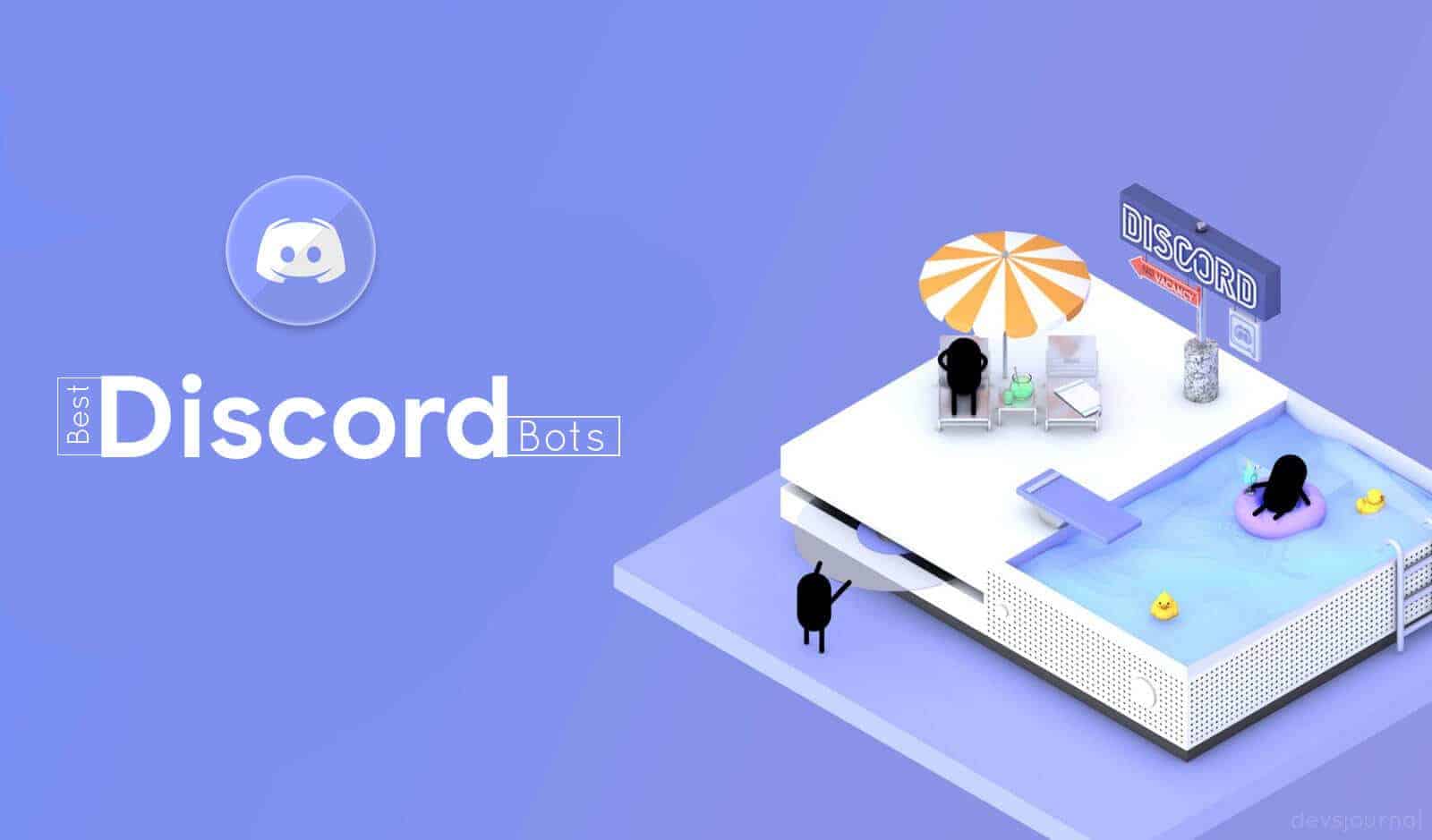 Before discovering what the best discord bots of 2022 are, let us start from the basics. Not many of us know what Discord Bots actually are, or more fundamentally what Discord is.
So, let us brush through what Discord is all about. If you don't want to read about Discord, you can directly jump to our best Discord bots list.
What is Discord?
Discord is a free Voice over Internet Protocol(VoIP) and digital distribution platform specifically curated for online video game players. It specializes in video, audio, chat messages exchange over the chat channel with the end users. It supports multiple platforms like Windows, Linux, macOS, Web, Android, and iOS. Because of the low latency, free digital distribution, it is extensively exploited by the gamers to customize it for their communication and game enhancement by integrating Discord with their gaming software. The users can create their own avatar or emoji stickers and use it for their game aesthetics.
Every discord user is given a unique personal identification number on sign-up. This unique personal identification number acts as a means to discover and connect with your friends, and colleagues who are using Discord.
Discord works seamlessly on cross-platform and this is the beauty of it. It's available for free for computers and phones. As discord supports VoIP, and thanks to its blazing fast servers, the low latency allows gamers to ditch other conventional modes of communicating with each other.
A server hosted on discord can have a number of channels which are dedicated for a specific use. For example, you can send in a text, voice or a video message over the channel and communicate with your peer group. You can also develop a group or a community of users to interact.
The channels can also play music for you if you configure it on a Discord Bot.
What is a Discord Bot?

A discord Bot is a bot that is specifically programmed to run on Discord servers. It provides extra functionalities than the normal discord servers.
It can be easily programmed by you and you can tune it to perform your customized tasks.
Discord bots can be programmed in Java, C, C++, Javascript.
Mainly, there are three types of discord bots. They are:
Chat Bot

– Chats with you like a human.

Moderation Bot

– It moderates your server by automatically muting, kicking and banning people who violate rules and try to spam in the server.

Music Bot

– Plays music for you from any online source such as YouTube, SoundCloud.
The different capabilities of bots can be explored on Discord. The possibilities are endless and are dependent on the programmer to tweak them according to the end user. If you want to add bots then you can read our article on how to add discord bots in your server.
Some of the added functionalities to discord made possible with Discord bots are:
Play music according to the mood and need from YouTube, SoundCloud.

Control Spam.

Auto-moderate servers by muting, kicking and banning users.

View information about the Discord Server or added user.

Create webhooks for one or more of your GitHub repositories or anything that would support them.

Create new features that are not readily available on Discord.
Engineers, tech nerds and gamers have taken a step ahead in going forward and experimenting with different possibilities of the Discord Bots subjecting various requirements. Below are a few of them, with a description of their functionalities.
Best Discord Bots to Enhance your Server
---
1.

Dank Memer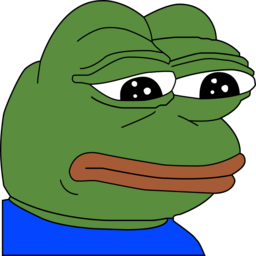 Dank Memer turns your dreams on memes come real! The bot can share, create and instruct you memes while you still enjoy the usability of Discord. It powers communities like The Seven Seas, Chill corner, Lulurd's Hideout.
Dank memer is unarguably one of the best bot available on the surface web. The prefix for the commands of dank Memer is pls. Extra add-ons like image manipulation, memey gambling, and stupidity are available which you can integrate with the bot. This is the best bot available online, ask the Lord too!
Features:
It can share, create and instruct you memes while you still enjoy using Discord.

Easy to use commands.

Very popular for memey gambling and fun during gaming for hardcore gamers.

All in one entertainment hub.
Dank Memer Discord Bot: Invite
---
2.Trivia Bot

Trivia Bot can be easily integrated into Discord servers. It runs on the Voice over Internet Protocol (VoIP). It delivers trivia games on chat. All the servers you join to Discord will have this as a bot, which is the best part according to users. It basically helps in multi-tasking while you are playing other games. It provides more than 3000 trivia questions that include manga, sports, movies, anime, TV series, etc. It is amazing as a bot and is efficient in what it does. The commands for using Trivia Bot are simple, easy to remember & effortless to implement.
Features:
All the servers you join on Discord will have this bot.

Keep the members of the server entertained with Trivia Q&A.

User-friendly and easy to use.

Multiple instances of the bot can be run in different channels of the discord server.
Trivia Discord Bot: Invite
---
3.
GameStats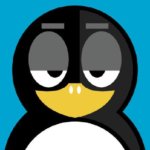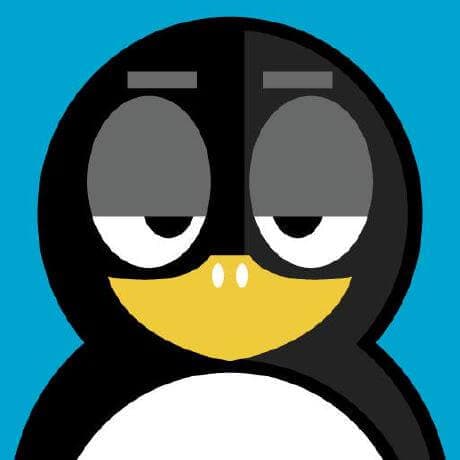 As the name suggests, GameStats is designed to collect, analyze, and process the data of gamers playing different games on their Desktops & Laptops. The stats provided are accurate and it only includes the stats of players which are currently online on the discord server. The bot is explicitly programmed to work on discord servers, and does not support any other VoIP applications. The bot is constantly updated to support latest and trending games.
Features:
It collects and displays the statistics from various multiplayer games available online like Dota 2, League of Legends, Overwatch, PUBG, CS: GO, and more.
GameStats Discord Bot: Invite
---
4.
RuneInfo
RuneInfo, is currently the best and feature-rich bot especially curated for RuneScape players. The aesthetics of the game is one of the important factors to attract new gamers on board. RuneInfo serves the purpose of entertaining users while also educating them about RuneScape.
RuneInfo is currently serving 12863 guilds. There are a total of 117 commands which can be used. Besides this, the commands are easy to remember, hence aiding the users in executing them faster, without having to put in time and energy in memorizing them for frequent use.
Features:
It is the most feature-rich RuneScape bot.

It has around 117 commands related to RuneScape, guilds and clan.

The commands are fun to use.

Portable FC checker.
RuneInfo Discord Bot: Invite
---
5.
Yggdrasil
Yggdrasil is a very peculiar and unique bot that gives as much of a Discord experience to you as is possible. If you want to prank someone, then this is what you need. The bot also provides old-school funny games and calculators which calculate the apparent friendship level or the love percentage between two people. Yggdrasil's dashboard, that lets you perform these super-exciting stuff is very well designed and user-friendly.
If you feel stressed while gaming, use this bot as a means to release all your stress and mental strain.
Features:
A very interesting dashboard to keep the eyes of gamers unwavered while playing.

Stress-buster. Mentally invigorating games and fun-to-use commands.
Yggdrasil Discord Bot: Invite
---
6.
Vexera

Vexera is a music bot programmed to be used particularly on Discord servers. It displays music playback through in-channel or through web panel. Vexera can auto-moderate your servers and channels by muting, kicking and banning members who are violating the rules or spamming in the channels. Users can also create and load their own playlists. YouTube playlists can also be streamed and shared among the users in a channel.
Features:
It provides multiple platform support like YouTube, Twitch, Soundcloud and direct HTTP stream.

Auto-moderates servers and channels to control spam.
Vexera Discord Bot: Invite
---
7.
FredBoat
FredBoat is a no-configuration, free bot made for Discord. FredBoat helps you find your song of the hour by just letting you type the name of the song and letting the search done for you across the web, over multiple platforms. It supports platforms like YouTube, Soundcloud, Bandcamp, Twitch. You can create playlists and also go for live streaming. You can shuffle the songs and form a queue to play while you stay engaged in gaming or other work.
It was initially created to only work on servers with small amount of members. However, if you own a server with large amount of members, then just restrict who can control the queue, and you will still be fine handling it.
Features:
Streams High-Quality music from online platforms like SoundCloud, YouTube and Twitch.

It is open-source since its inception, thus providing you the ability to tweak the source code according to your requirements.
FredBoat Discord Bot: Invite
---
8.
24/7
24/7, as the name implies, the bot is made to provide good quality music 24/7 with provision for live streaming, radio streaming, and YouTube streaming. And it does so with less lag and zero compromise on quality. It can stream unlimited length songs. It is easy to use with simple commands.
It supports creating multiple playlists and queuing them for auto play. The user can even shuffle the songs in the playlist, and queue them.
Features:
It can live stream into Discord channels.

Simple and basic commands.

User-friendly.
24/7 Discord Bot: Invite
---
9.
Rythm
Rythm is also a music bot that provides high-quality music. It is aimed at providing the best music experience from different sources to the users on Discord. At present, Rythm bot serves 3,016,640 servers. It is easy to set up and to configure it into your server. The developers are constantly working on upgrading the bot and striving to bring the best experience on Discord. It has an extensive command list and promises no-lag music streaming. It supports multiple platforms like YouTube, SoundCloud, Twitch and more.
Users can generate playlists of the favorite songs and queue them on auto play mode. Rythm bot can also provide the lyrics of the song being played or any song you choose!
Features:
Auto-play songs in queue.

Supports multiple platforms like YouTube, Vimeo, SoundCloud, Mixer and Twitch.

Community support.

Create playlists and queue them.

The user can use search command to search for a song of his/her choice and the first few results of Youtube will be displayed.
Rythm Discord Bot: Invite
---
10.
Aki
Aki is the Discord version of a web game, Akinator. It keeps you entertained for long by blending the best features of Discord with Aki. You can drop in a character and it will try to guess it. It is available in 15 different languages.
Aki can be easily configured on discord. The commands are pretty basic and easy to use. It also provides you with detailed stats report of the players and their rank on hourly basis.
Features:
It guesses any real or fictional character you can think of.

Basic and simple commands.

It provides hourly statistics of the players.

Supports 15 different languages.
Aki Discord Bot: Invite
---
11.
pbot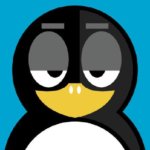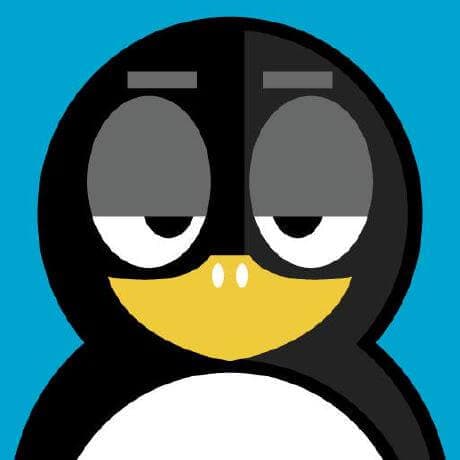 pbot is created by the discord user, who goes by the name, StonedPenguin. It is designed to provide you a platform, to ask dumb & funny questions to get an not so obvious answer!
Features:
Engages the members in fun conversations.

You can create a number of memes, gifs, jokes and other funny entitlements to keep yourself and your friends entertained throughout gaming sessions.

CleverBot and 4chan integration.
pbot Discord Bot: Invite
---
12.
UnbelievaBoat
UnbelievaBoat allows you to create items that other users can buy. It is a multi-purpose bot. The dashboard provided to create items is customizable and can changed according to the end-user. In order to increase the number of active users, this bot allows users to earn money by staying online on specific discord server.
Features:
Users can earn money just by staying online.

Play games for money: blackjack, roulette, cock-fight, roulette, Russian roulette, and slot machine are the games currently available.

It also helps in detecting Spam and does the following to overcome it: Whitelist users/roles/channels/permissions/invites from auto-moderation.
UnbelievaBoat Discord Bot: Invite
---
13.
Bastion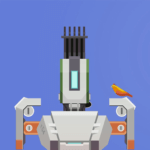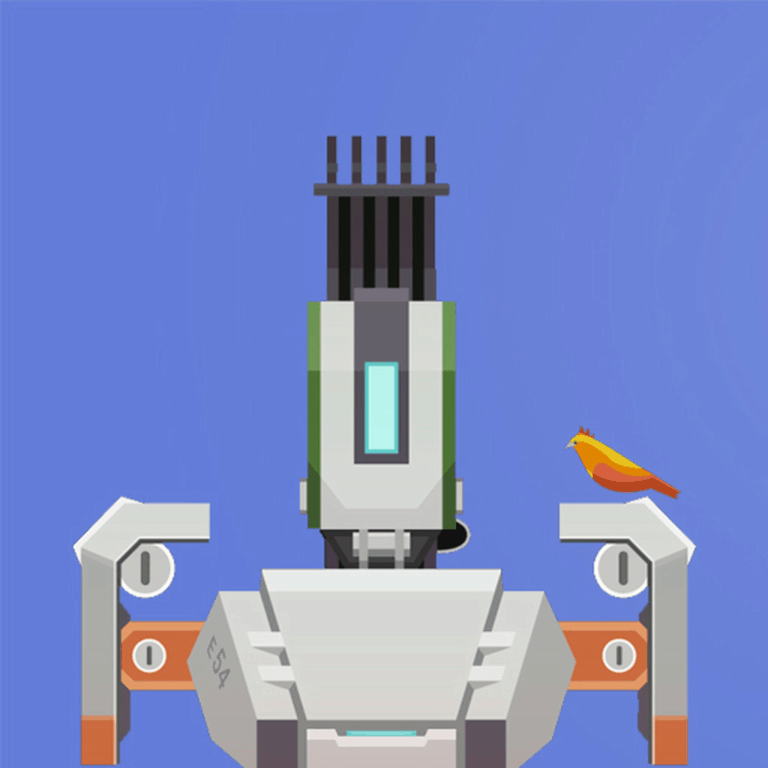 Bastion bot is designed to do everything that one can ever imagine! It is an all in one multi-purpose bot that has extensive features like playing music, games, handling giveaways, providing player stats, earning virtual currencies, advanced chat features, etc.
It is generally popular for playing music and aims at providing high-quality music.
Features:
You can create playlists, pause, resume, rewind, view lyrics, adjust volume, etc.

You can also invite other users to listen to music.

High quality music.

Provides moderation logs.
Bastion Discord Bot: Invite
---
14.
Kyoko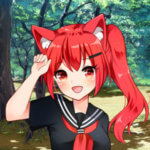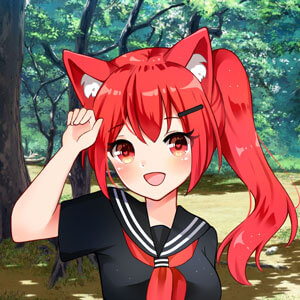 It is an open source bot that runs on Discord. It has an easy to use, configurable dashboard, where users are allowed to create and customize their accounts. It is an essential music bot that supports multiple sources like YouTube, SoundCloud, Twitch, NicoNico, Bandcamp, TheModArchive, Discord CDN/Attachments, Spotify via YouTube search. It provides a real-time audio filter for better music quality.
The bot supports multiple languages and has a lot of fun commands integrated in it to keep the users entertained and engaged in your server.
Features:
Karaoke effects made for fun gaming.

You can interact with Kyoto in your own language.

Keeps the channel free from unwanted spam.
Kyoko Discord Bot: Invite
---
15.
Discord Translator
Discord Translator is a translation bot. It is designed to break the barrier among thousands of Discord users by providing a powerful language translator that supports over 100 languages across over 10 locales. It also supports automatic translation of channel names. The bot can be easily customized and it provides an easy management system.
The translator helps many users to connect across continents globally through messages, and brings in a a lot of different cultures together in discord servers. It has moderation capabilities; provides advanced permissions management for all interactions with the bot. Currently, it powers more than 15,770 servers.
Features:
It supports over 100 languages and can detect the language with the help of flags entered through texts.

Helps identify the source language of any text message.

The prefixes can be changed and customized according to your comfort level and familiarity.
Discord Translator Bot: Invite
---
16.
DiscordTel Bot
DiscordTel is a well configured, fully functioning telephone bot. It is the best telephone bot available online for Discord servers and is a good alternative to Yggdrasil bot.
It supports advanced telephone features like call transfer, call holding and random dials. It also has support for realistic numbers and bills and you can even recharge your telephone using credits from other bots. It has a simple set of commands. All the features and user guide can be obtained on the bots GitHub repository page.
Features:
It emulates the phone dialing process with text message inputs.

Load credits from other bots.

User-friendly and easy to use.
DiscordTel Bot: Invite
---
17.
FlareBot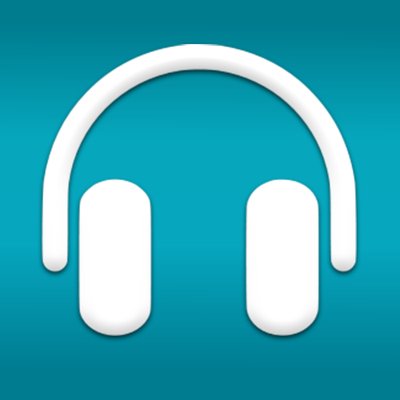 FlareBot is an easy to use music and server administration bot which is used for entertainment and moderation purposes on Discord server. It is not an open source bot.
FlareBot is a highly customizable music bot which works on low latency. It has a very good support staff. You can even create and manage playlists. Constant upgrades happen on this bot to include all the features that the users demand on regular basis. It provides a very good user experience and is successful as one of the best music bots on Discord.
Features:
This bot is capable of loading a number of songs without any buffering from Youtube.

It is simple to use and is highly customizable.

Sync Unlimited songs into discord from YouTube.

Easily share songs with users who have a similar taste.
Discord FlareBot: Invite
---
18.
GalaxyBOT
GalaxyBot is a simple messaging bot for discord. It improves the overall gaming experience of the users by providing a chat window with importable external emojis. The bot allows you to have unlimited fun in the server with funny and super exciting emojis. GIFs are also available to enhance entertainment in your servers. Before integrating the bot into your server, make sure to go through the Github repository for the User Guide.
Features:
It is a very interesting bot with multipurpose commands like fun commands, moderation commands, game stats, image manipulation, weather commands, Google, farewell messages, etc.

It has a fast responsive chat box.

Easy to configure chat bot.
Discord GalaxyBOT: Invite
---
19.
Dyno Bot
Dyno Bot is a highly customizable Discord bot that can be installed on a freshly configured Discord server, to enhance its functionalities to the max. It is designed with a highly intuitive web dashboard. It is programmed to provide anti-spam/auto-moderation, role management, custom commands, music, and many more capabilities. It is also used to air announcements when someone joins or leaves the community. It lets the user assign roles and ranks to the members of a server.
Features:
It provides a dedicated dashboard with auto moderation facilities including Mod Logs, time-outs and bans.

Increase the functionalities of a server.

Auto-moderation of server.
Discord DynoBot: Invite
---
20.
Zandercraft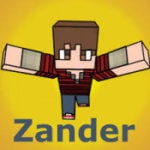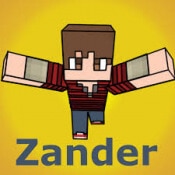 Zandercraft is a complete package of all the essential features of a chat Bot. It provides a good chat window, productivity tools, and GIFs to enhance user-experience on Discord channels. The bot also has the ability to provide extra HD (XHD) and Hi-Fi music.
It is hosted in high-speed servers to improve the productivity of the users and to also enjoy the extensive features that it provides.
Features:
Provides extra HD (XHD) and Hi-Fi music.

Simple to use and fun.

Hosted on high-speed blazing fast servers.
Zandercraft Discord Bot: Invite
---
We have handpicked the above discord bots of 2022, so that you can have extra-productive, fun-filled, gaming sessions. Happy Gaming!