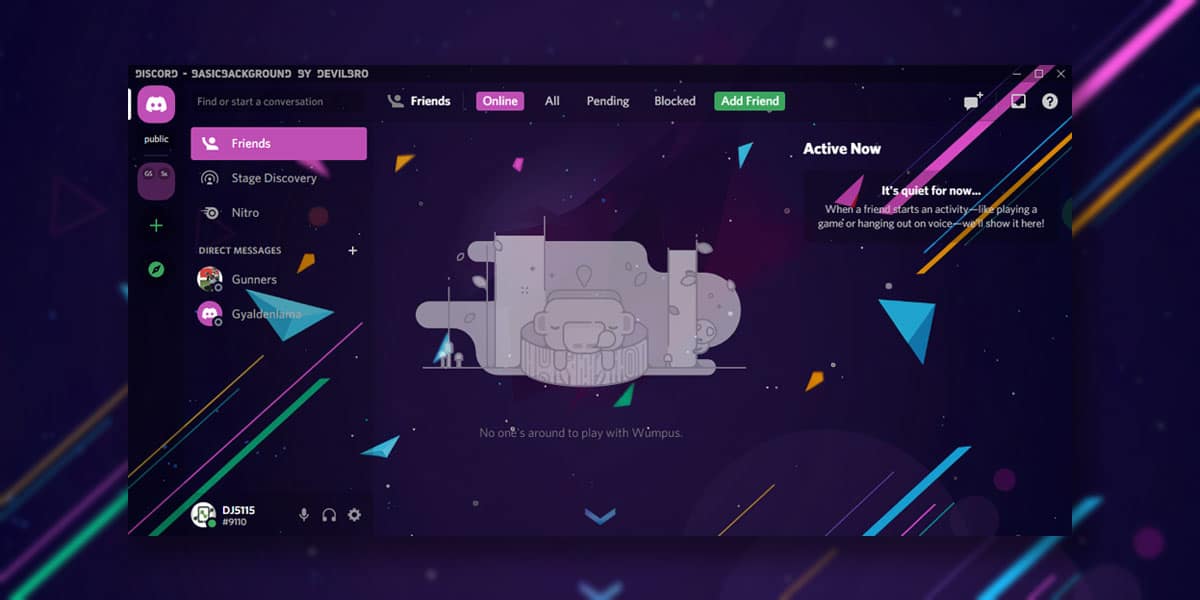 People have been on Discord ever since it first came out. Since its release, Discord has become one of the most popular online chatting applications, especially throughout the gaming community. Right from sharing memes and messages to assembling a squad for an online battle, Discord gives you a place wherein you can stay in touch and talk easily.
Everything you see on the app is organized using multiple servers at once. These servers are places where everyone in your group can meet, chat, and share anything they like.  
But there is more to Discord than what meets the eye. The app comes with dozens of features and easter eggs. There are tons of easter eggs to find over Discord. At the same time, Discord has many other secret features that the majority of us are still unaware of. If you are also one of them, then we have you covered. In this article, we will be covering how to change discord background and theme to make it more aesthetically appealing. 
How to Change Discord Background using BetterDiscord?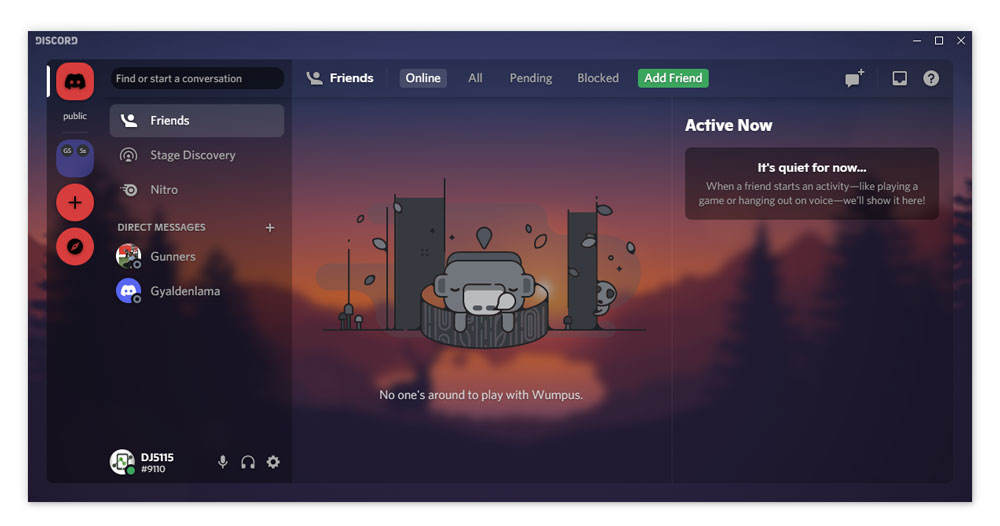 As the name suggests, Better Discord serves as an alternative chat application to the original Discord application. However, Better Discord is considered as by far the best alternative to the app since it offers users dozens of amazing customizable features. It inherits emotes and emojis directly from Twitch TV. Meanwhile, the rhythm bot in Better Discord allows you to add music bots on your Discord server.
But what makes Better Discord more appealing is the fact that it allows you to change discord background, themes and add plugins into the app. Doing so will enable you to customize your Discord client as per your liking. Also, Better Discord gives you the option to download and customize themes directly from the Internet. 
If you're tired of the old generic theme on your Discord Application, it is time you changed it. While the default settings generally restrict users from using the Dark and Light theme, it is time we all try some custom discord background. Currently, Discord does not allow you to change or customize your background or theme. 
Therefore, to change Discord background, you will need to download Better Discord. Despite being a third-party application, Better Discord has tons of features on display such as emotes, custom CSS, display modes, themes, plugins, and custom themes. To change Discord background, follow the steps mentioned below.
Points To Remember Before Installing Better Discord
Better Discord allows numerous features which aren't available on Discord. However, note that –
Better Discord is a third-party application.
It extensively violates the Discord ToS and is likely to cause security issues.
The app also saves all your deleted or purged messages along with edit history and ghost pings.
Since Better Discord violates the company's terms and conditions, Discord holds all the right to issue a warning for violation or immediately terminating or suspending your Discord accounts you may have created using the service. We do not recommend anyone to use Better Discord and strongly advise people to do so at their own risk. Also, some plugins can prove to be harmful to your system.
The client modifications made using better discord aren't monitored by Discord. However, no one has been banned for using Better Discord so chances are you probably won't. There is also a support serve for Better Discord on Discord with over 90,000 active members. Despite being a third party application, Better Discord is safe to use.
Steps To Download And Install BetterDiscord
As we mentioned earlier, the only way you can change discord background and theme is by using a third-party application, Better Discord. 
Download Better Discord from the given link
Scroll down and Under Installation, Click on the download links based on your OS.
Wait for the download to finish
Once the download is finished, click on the installer
The installation wizard will now appear on your screen
Tap on the "Install BetterDiscord"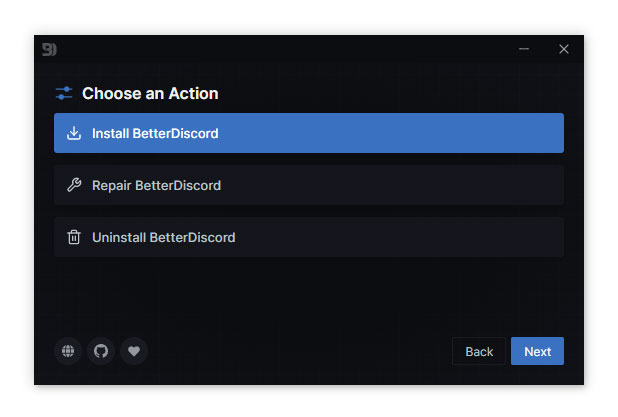 Choose the Discord Version and Hit "Install"
Better Discord will now be installed in your system. Upon successful installation, Better Discord will automatically be integrated with your existing Discord application.
Steps To Change Discord Background Using Better Discord
Using Better Discord, you can now change the overall appearance of your existing Discord application by changing the discord background. To change the discord background theme using Better Discord, follow the steps given.
Head over to the Better Discord Themes
On the theme page, you'll see multiple themes created by several users worldwide
Choose your favorite theme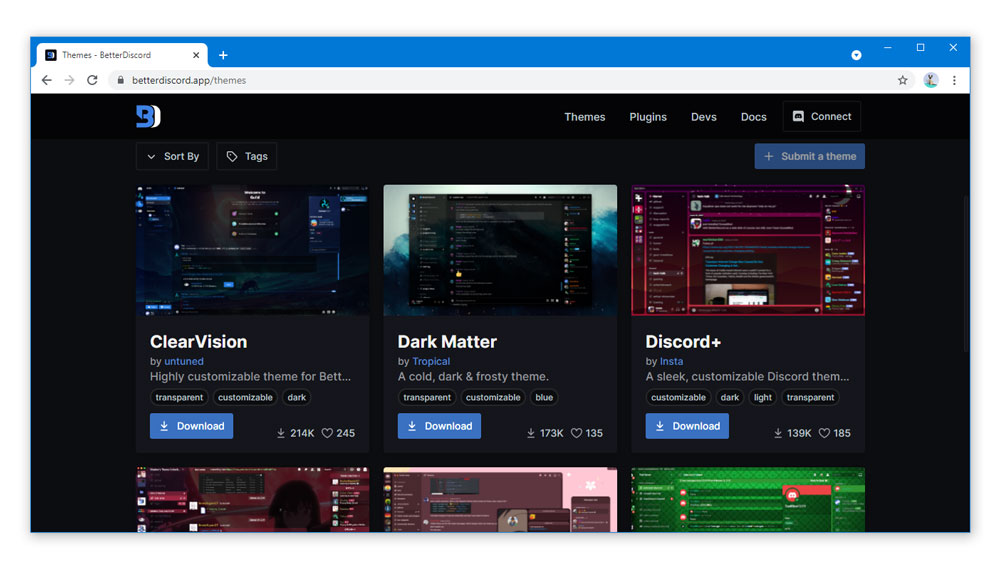 To download the theme, simply click on the chosen theme
Tap "Download"
This will download the CSS document of your chosen theme. Once you have downloaded the theme, follow the given steps to change the background of your Discord theme.
Launch Discord
Go to "User Settings"
Navigate to "Themes."
Open the Discord Theme Folder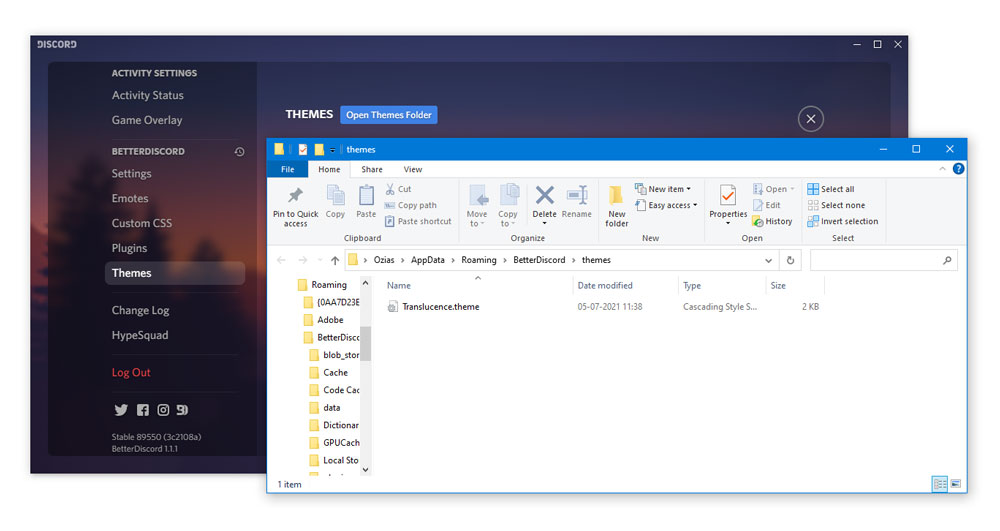 Now, copy and paste the download CSS Document of your downloaded theme into the Discord Theme Folder.
This will copy the downloaded theme into the Discord Theme Folder. Now, it is time to replace the discord background theme. To do so, follow the given steps.
Launch Discord
Go To "User Settings"
Now, scroll to the bottom of the left sidebar
Locate "BetterDiscord"
Under "BetterDiscord," select the option which reads "Themes."
Tap on "Themes"
This will take you to the themes page
Click on "Open Theme Folder"
Select the CSS Document of The Downloaded Theme
You'll now see an option asking you to apply the background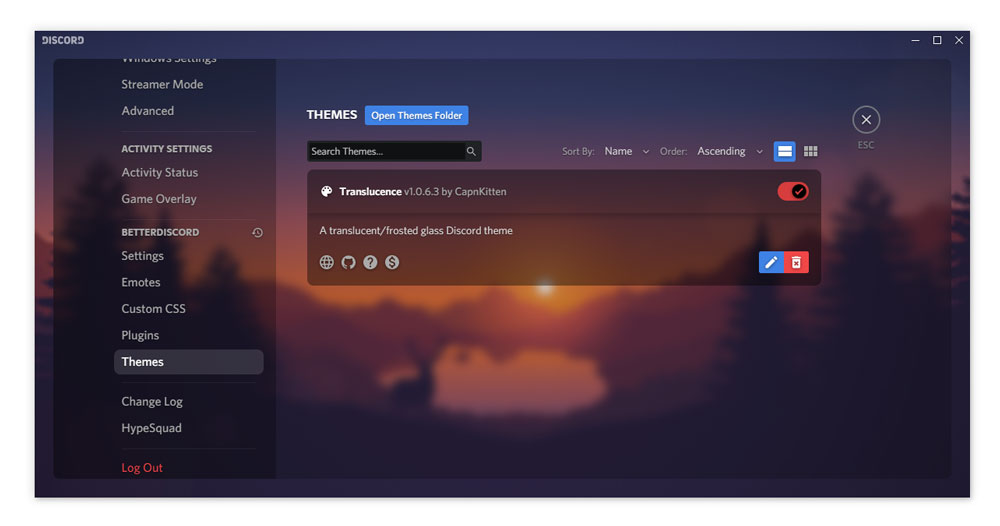 Turn on the switch to enable background on Discord
When you turn on this switch, the standard Discord background will now be replaced with the theme you downloaded from the Better Discord Library. To "Disable" the applied theme, simply turn off the switch of the theme. You can also delete the theme by clicking on the "Trash" icon.
How To Make A Custom Discord Theme?
As mentioned earlier, Discord does not offer many options when it comes to customising the app appearance. The app currently supports no features to change the discord background. But using Better Discord, it is possible to change the discord background theme. In addition, you can make your own custom theme using the following applications
Making a Custom Discord Theme using Codespectra
Open the following link: https://theme.codedotspectra.me/
Tap on "Get Started"
You will now see a few theme templates on your screen
Select a Template to begin designing your custom Discord theme
Now, on the left pane, you can make changes in design as per your liking
You can preview these changes on the right pane
At the top left, you can change the Settings, Background Image, Font Colors, and Enable Add-ons respectively.
Once you've finished customising, go to Settings
Enter your Theme Name
Hit Download
Making a Custom Theme using Devilbro
Open the following link: https://gibbu.me/editor/basicbackground/
Now, you will see the settings available for designing a custom theme
Start by choosing a background image for your theme
Customise the design using the settings available
Once you've finished designing your theme, hit Download
How To Change Discord Theme (Dark / Light)
While Discord offers many features, these features are fairly limited when it comes to changing discord background, theme, or any other customization work. Currently, there are two default themes you can shuffle between i.e dark and light. To change Discord theme from dark to light and vice versa, follow the given steps
Launch Discord
Go To User Settings
Go To Appearance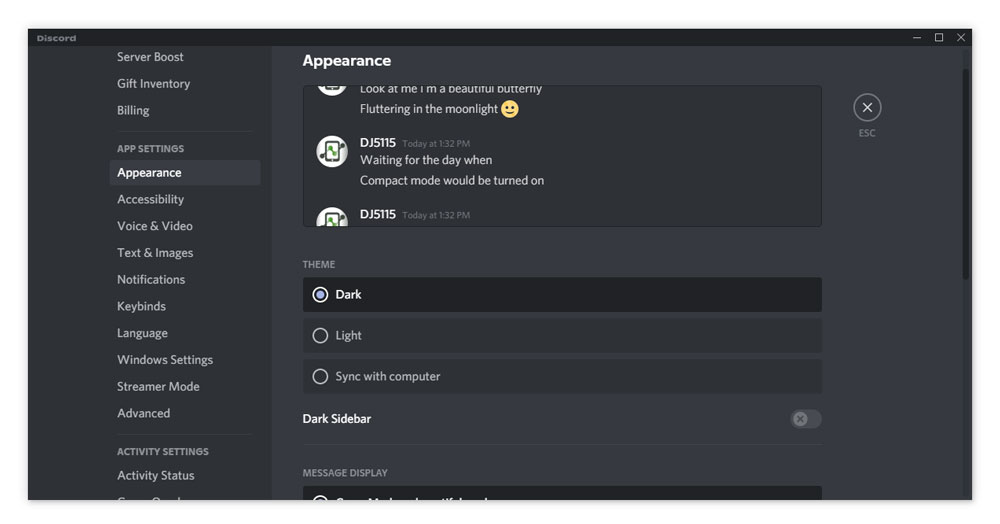 Under "Themes," Select "Dark/Light"
The default app theme will be set to light. Select "Dark" to set a darker theme. If you want more customisable options, download Better Discord
How To Change Discord Theme On Android and iOS?
There are no direct options to change your theme if you are Discord from your mobile. If you are using Discord via your smartphone, follow the given steps to change the theme
Launch Discord on your Mobile
Tap on yur Profile on the bottom sidebar
Go to "App Settings"
Select Appearance
On your screen, you will now see the options to change your theme to Light or Dark
Select the theme as per your prefereance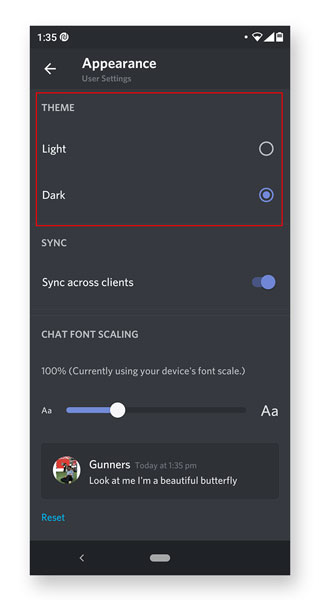 Conclusion
We hope our article was sucessfuly able to walk you through changing the theme and background in Discord using Better Discord. Mentioned above are some of the few ways using which you can customise your Discord application as per your preferance. If you are using Discord to chat, collaborate, or gaming, you will need an aesthetically pleasing background which is appealing and entertaining to look at.