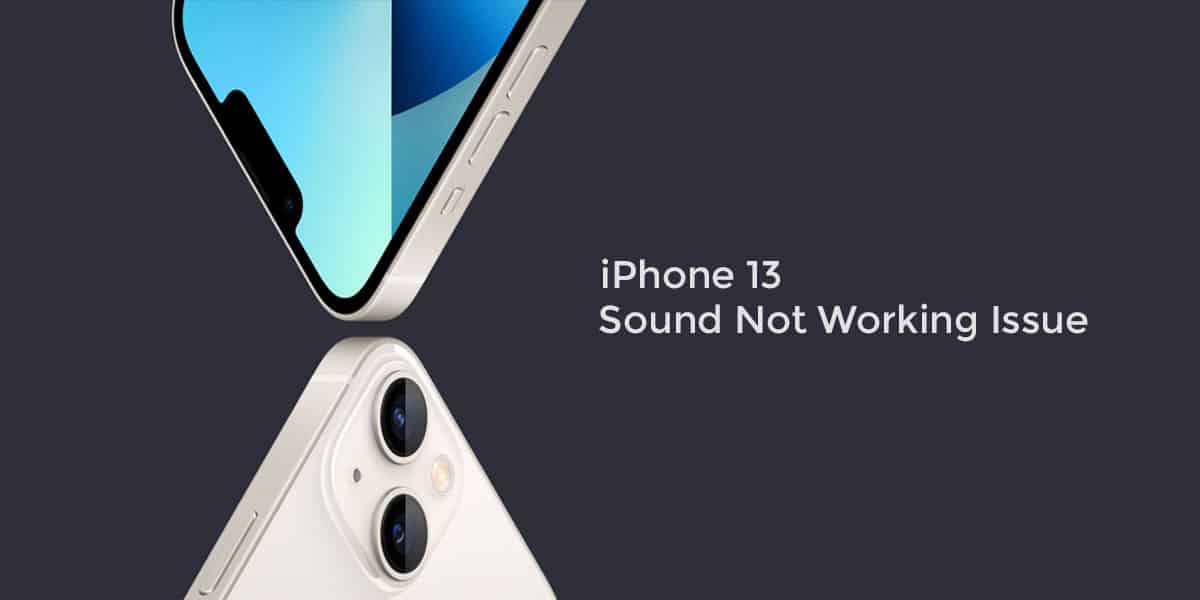 Although it has been just a few months since Apple unveiled the iPhone 13 series, it seems that Apple's flagship smartphone has already run into trouble. But as expected, the all-new iPhone 13 models are packed with dozens of features and several new ones that largely add to the user experience.
They have the ability to drastically enhance the overall productivity and efficiency. However, despite all that buzz around the same, it seems that the latest iPhone 13 isn't foolproof after all.
iPhone 13 users have reported their iPhone 13 sound not working. Irrespective of whether you prefer Android or iOS, we all can agree that sound issues are annoying to the core. This is because it keeps us from many activities such as calls, music, entertainment, and so on.
Several users have reported no sound on iPhone 13, iPhone 13 mini, iPhone 13 Pro, and iPhone 13 pro max. As a result, this article will walk you through the issue and arm you with the solutions against the same in the process.
10 Ways to Fix No Sound on iPhone 13 (13/13 Mini/13 Pro/13 Pro Max)
There could be several reasons why there is no sound on iPhone 13. Right from a faulty sound system tray to a complete hardware glitch, anything can cause these audio issues. However, the good thing is that these issues tend to reveal themselves with each fix you implement. Hence, here are 10 ways to fix Sound not Working on iPhone 13 issue.
1. Ensure Mute Button is Off
Although it's too obvious, it is quite important to ensure and check that your mute button is turned off. It is likely that your mute button is enabled due to which there is no volume on iPhone 13. Therefore, ensure that the mute switch at the side of your iPhone 13 is turned off.
To check if the mute button is disabled, see that the orange component beneath the mute button is disabled. Every time you disable the mute switch, the ring mode will be enabled.
2. Increase Volume in Sound Settings
Yet another obvious step but equally important. It is likely that the volume is turned down. To increase volume in sound settings,
Launch Settings on your iPhone 13
Go to Sounds & Haptics
Under Ringer and Alerts, move the slider to the right the increase the volume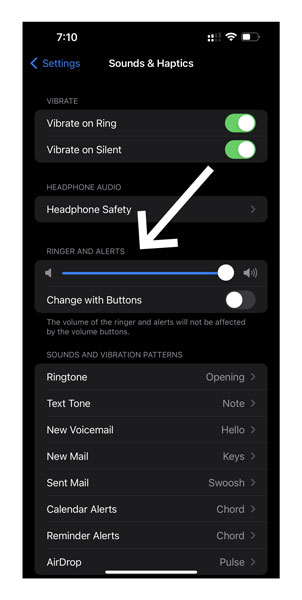 3. Check whether the Speakers are Clean
Your iPhone 13 speaker grills are largely accustomed to lint, gunk, dust, and other particles. Such things can block your speaker grills which can hamper the overall sound quality. Dust particles can clog the ports, speakers, and speaker grills of your iPhone 13 causing them to malfunction.
Hence, subjecting your phone to periodic cleaning of the ports, speakers, and speaker grills can help enhance longevity. You can use a soft-bristled toothbrush to clean the speaker grills.
4. Ensure Do Not Disturb Mode is Off
When working or studying, majority of us tend to enable the Do Not Disturb mode. This keeps you away from distractions as no one can call you or vice versa as long as your have turned this mode on.
To fix the no sound on iPhone 13, iPhone 13 mini, iPhone 13 Pro, and iPhone 13 pro max, ensure that DND mode is disabled. To do so
Launch Settings on your iPhone 13
Go to the Focus tab
Tap the Do Not Disturb option
Toggle off the option to disable DND mode
Alternatively, you can disable Do not Disturb from the control centre as well.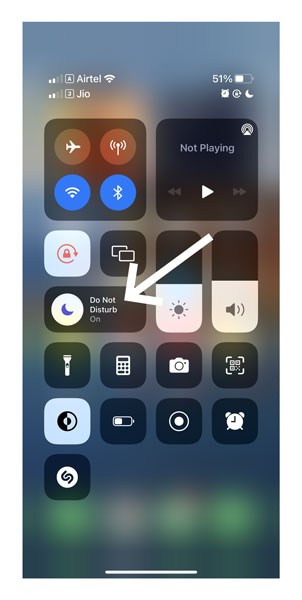 5. Restart your iPhone 13
At times, there could be a bug present in the system which isn't a severe bug but is capable of tampering with your device's functioning. The best way to flush this bug is by restarting your iPhone 13. Hence, we suggest your restart your iPhone and and then see if the issue is dealt with.
6. Check Sound Settings in Third-Party Applications
Several third-party applications come with their unique customized volume and sound settings. For example, games or music apps have their separate settings for volume, music effects, ambient, and so on. If you have any such third-party application on your phone, look for any customized audio or sound settings within the app.
Ensure that you turn off any customized mute option and enable the audio using the sliders present to increase/decrease volume.
7. Check Notification Settings for a Particular App
Applications such as reminders or messaging apps come with notification sounds and lets you choose a notification sound. If these notification sounds are set to None or Disabled, you won't get any sound notifications for the same. To cross check the notification sound is enabled for a particular app,
Launch Settings on your iPhone 13
Click on any Application
Tap on Notifications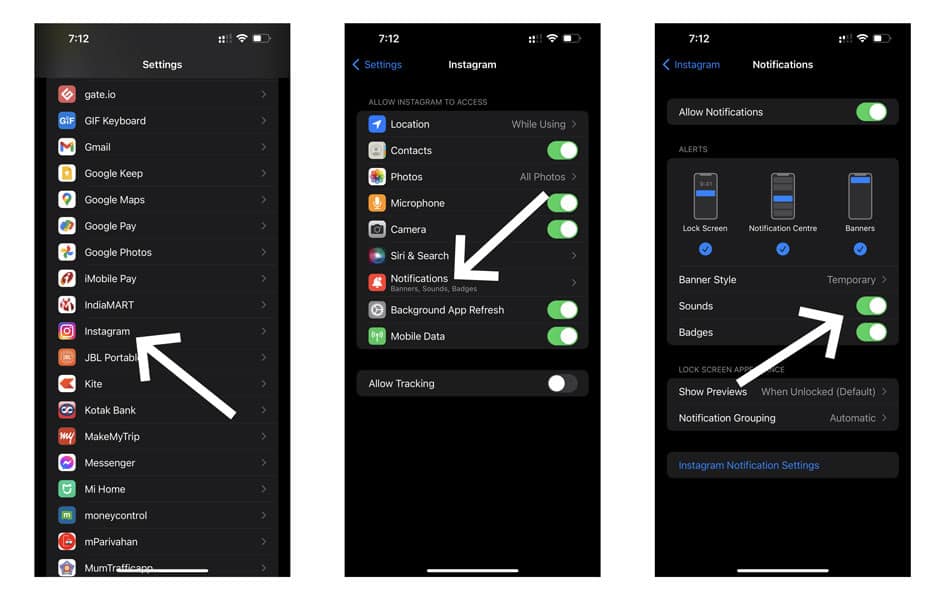 Ensure the Sound option is enabled
8. Check for iOS System Updates
If we start talking about the reasons why one should update their OS, we'd need a whole different article. But know this, subjecting your phone to regular updates keeps it away from glitches and minor bugs in the system. If that is reason enough for you, trace the given steps to update your iPhone 13
Launch Settings on your iPhone 13
Select General
Locate and select Software Update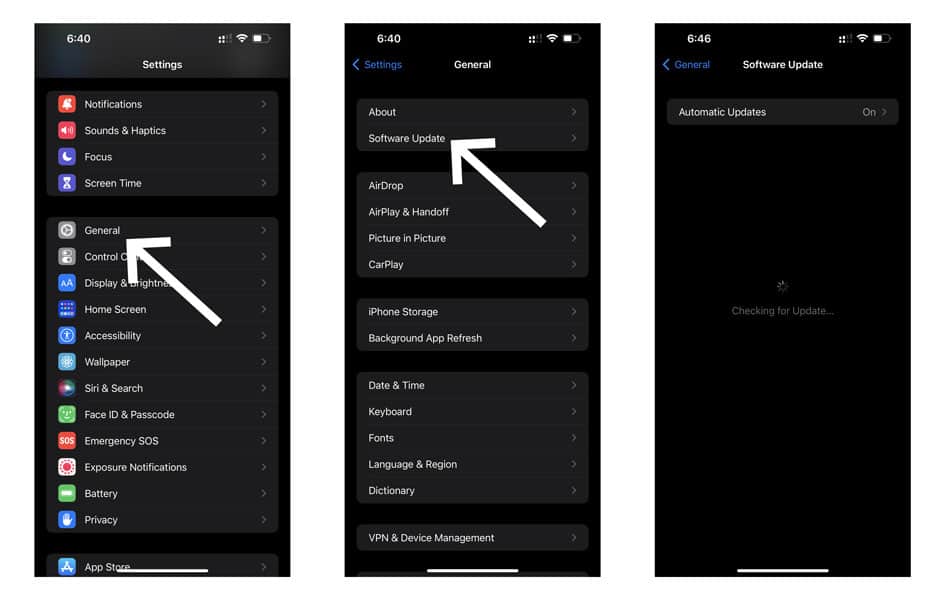 Your iPhone will now search for available updates
If an update is available, download it
Follow the instructions on-screen to install the update
9. Reset All Settings on iPhone 13
If nothing has worked out for you so far, then you can opt to reset all settings to fix no sound on iPhone 13. Note that this won't delete any data from your phone and will only restore the setting to default. Hence, there is no need to backup your phone when implementing this step. However, ensure that you know the WiFi passwords by heart before implementing this solution.
Launch Settings
Go to General
Scroll to the bottom and select Transfer or Reset iPhone
Select Reset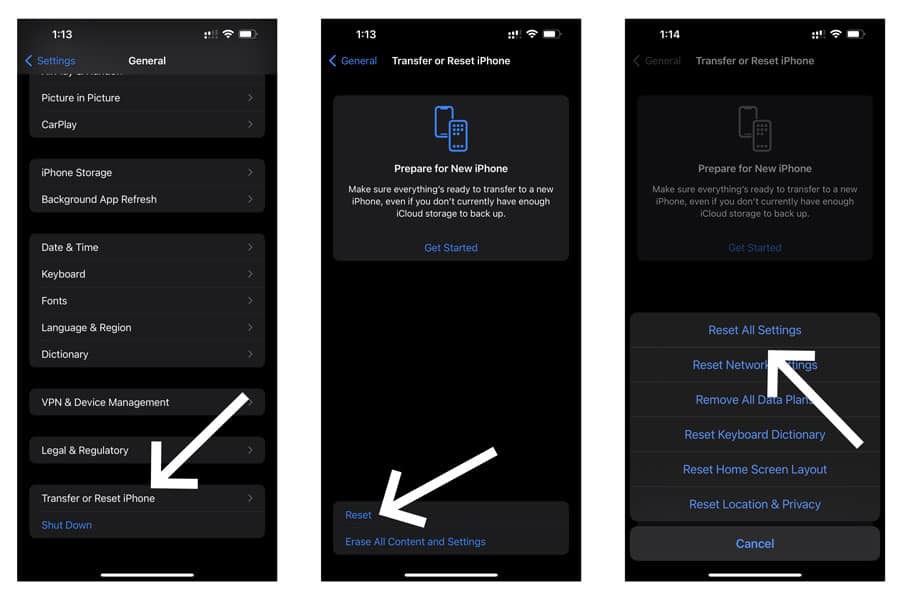 Click on Reset All Settings
Enter your iPhone's password/passcode when prompted
Wait for a few minutes & Restart your iPhone
10. Contact Apple Customer Support
If nothing has worked out for you, then it is quite likely that the problem lies deeper than what we could see. And if none of the fixes has worked out for you, then we strongly recommend you to visit Apple customer support. Having your iPhone checked by an expert can give you a deeper insight into what exactly the problem is.
Conclusion
Sound issues are frustrating especially when they arise when you are on a call or listening to a song or watching a film. While there are different reasons that can cause no volume on iPhone 13, these causes tend to reveal themselves when applying these fixes.
Hence, we have laid down 10 possible ways to fix the sound not working on iPhone 13 issue. If any of the fixes have worked out for you, feel free to let us know which one in the comments section below.