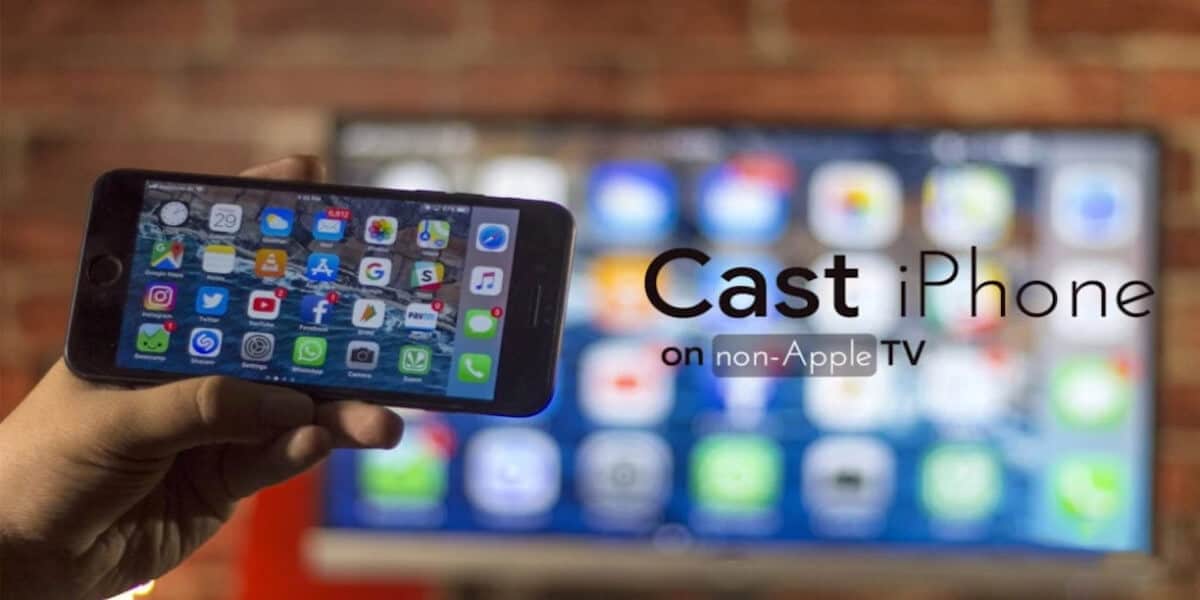 One of the best things about Apple products is that they are all seamlessly integrated to each other. While this integration may be a selling point for many, this is also one of the many reasons why some consumers didn't make a complete transition to the Apple ecosystem.
Prices are also extremely prohibitive for regular consumers, making integration for some is a bit of a pain. Especially to iPhone users who love to use iOS, but couldn't care less about other Apple offerings.
Ways to Mirror iPhone to TV without Apple TV
One of the best ways to get the most out of your iPhone is by mirroring the device to a larger display. This will enable you to stream movies, music and photos from your phone or download from icloud and stream on TV, or share your game play to a much larger display and stream imessage on PC without jailbreak. This is done through AirPlay, and connection to Apple TV which can be quite expensive.
Don't worry. In this article, we will be teaching you how to mirror your iPhone to a larger display without the Apple TV.
How to Mirror iPhone to TV using AirBeam TV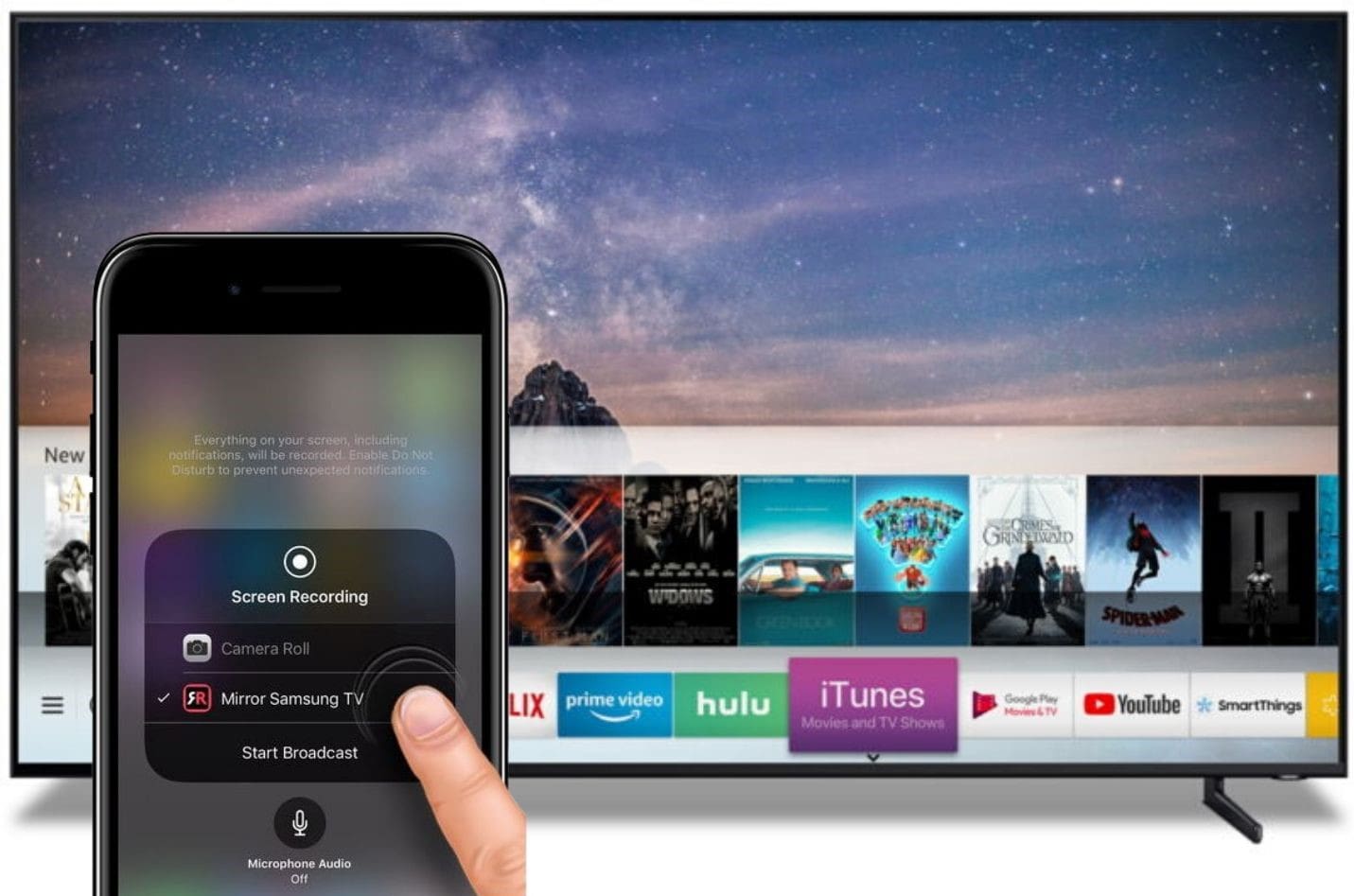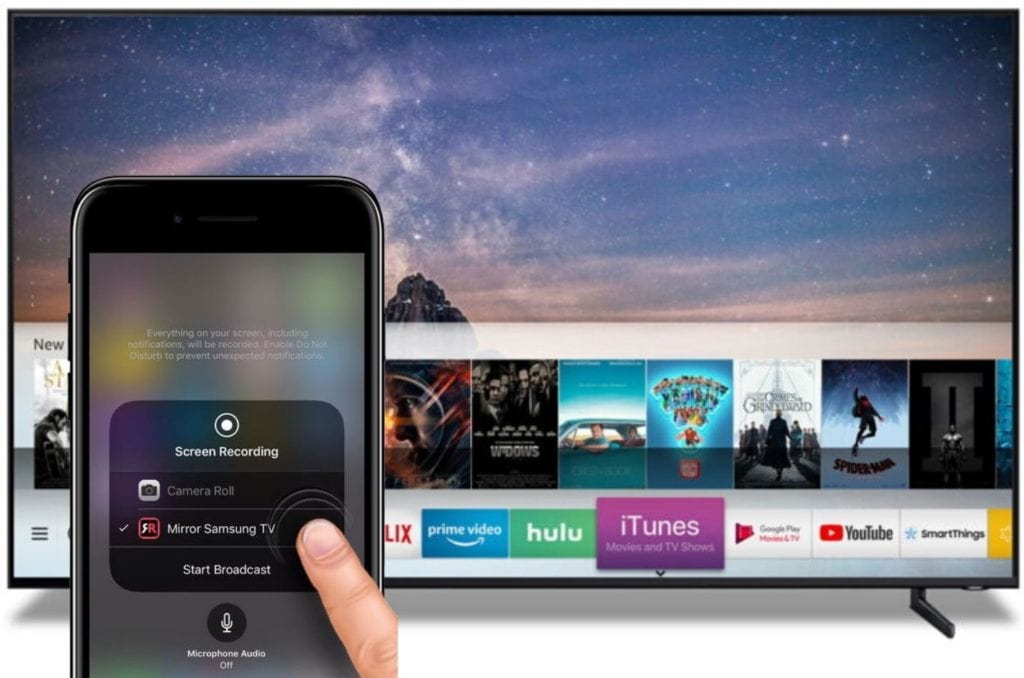 AirBeam TV is a very popular application which allow users to connect their Mac to other smart TVs. Meanwhile, AirBeam only has limited compatibility and so we advise you to check if your television is compatible before moving forward. It currently works on brands like Panasonic, Sony, LG, Samsung, and Philips. This costs $9.99, which is apparently cheaper than Apple TV. You can also check the free trials before finalizing your purchase to make sure it works.
AirBeam TV doesn't require cables, and works as AirPlay (without Apple TV).
NOTE: This tutorial is tested on for Samsung TVs. You can, however, try if the same method will work for your brand of choice.
Step 1: Download and install the AirBeam TV application on your iPhone from the App Store.
Step 2: Enable the screen recording function which can be located in the Control Center. However, if you can't find it there, you will need to manually activate it via Settings.
Step 3: Next step is to launch the AirBeam TV, which will automatically search for your Smart TV. Just tap on your smart TV once detected.
Step 4: If connected, you will have to enable the notifications to be shown on your iPhone/iPad so you will know whether your TV is working.
Step 5: Start mirroring by swiping up to Control Center then tap screen recording button for 5 seconds.
Step 6: A new window will pop-up, and from there, select "Mirror Samsung TV" to directly display your iPhone activities on your smart TV.
Note that programs not present under Digital Rights Management (DRM) will result to black screen and will not be projected. Also, if you want to cast audio, you must play the program first before connecting the app.
How to Mirror iPhone to TV using AllCast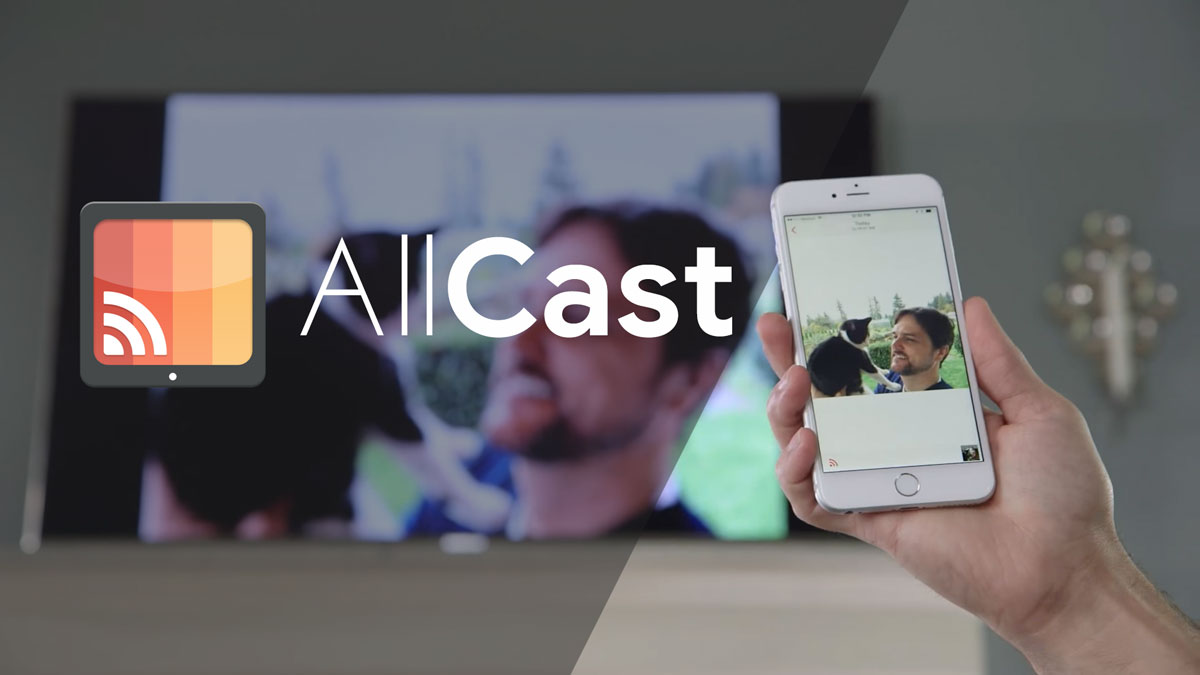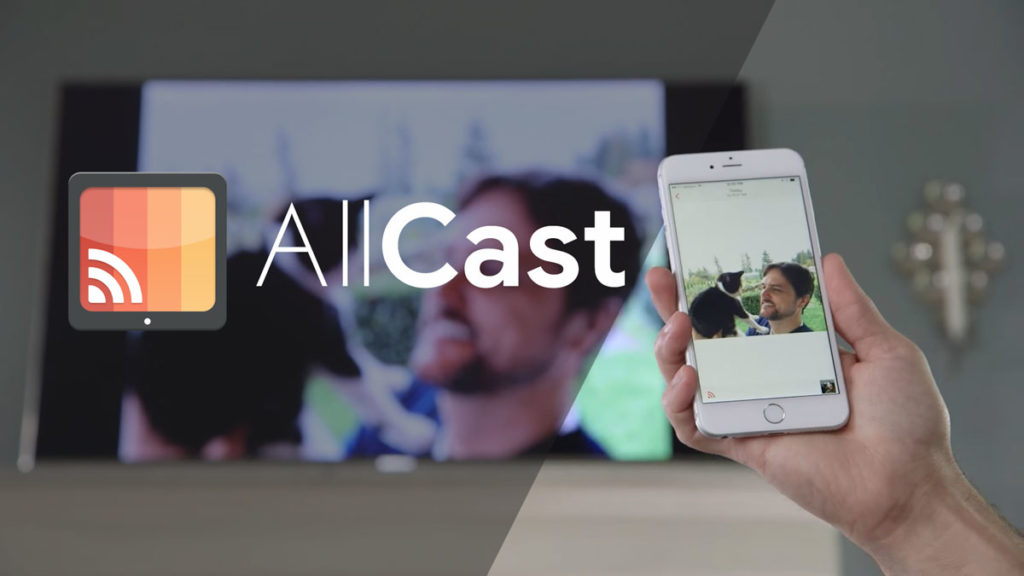 AllCast is another screen mirroring app for iPhone. This was first developed for Android, but is later made available on the Apple App Store for both iPhone and iPad. This app also supports casting function on other devices such as Chromecast, Amazon TV, and even Xbox.
Step 1: Download and install the AllCast app on the Apple phone from the App Store, then open your smart TV.
Step 2: Launch the programs and allow certain permissions such as access to your files.
Step 3: To start casting, click on the cast icon located in the lower part of the display. Wait until the name of your smart TV appears, then click to initiate connection.
Step 4: The app will automatically lead you to your Gallery. Just click on photos and videos to start streaming.
Unfortunately, AllCast can only cast photos and videos from your Gallery. There will also be some pop-up ads along the way. To remove it, you will have to pay for premium account.
How to Mirror iPhone to TV using AV Adaptor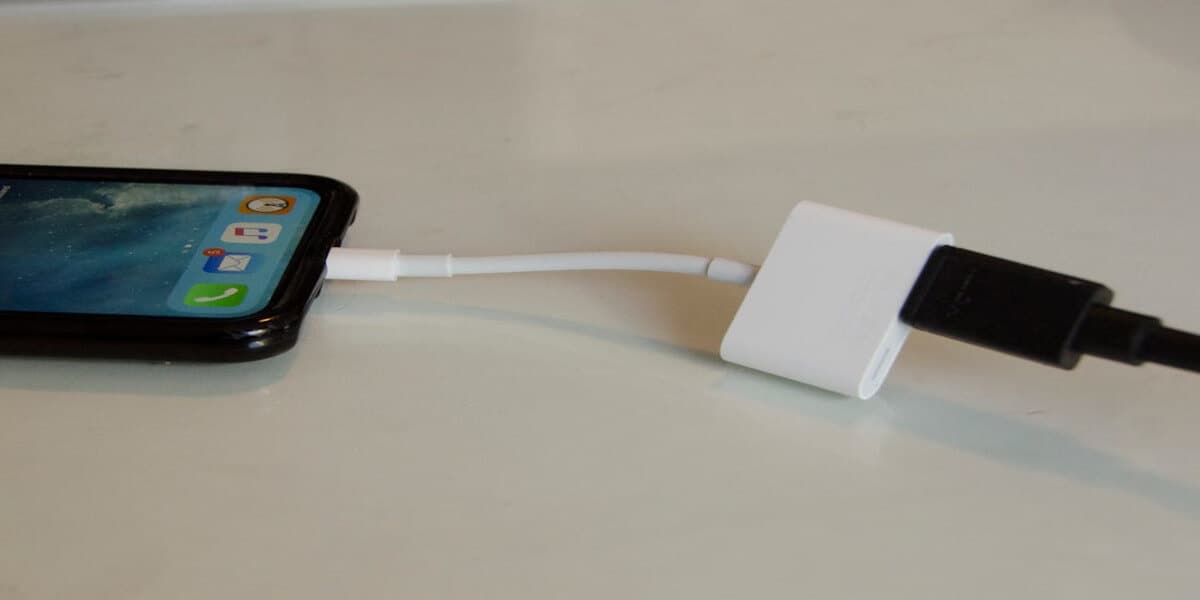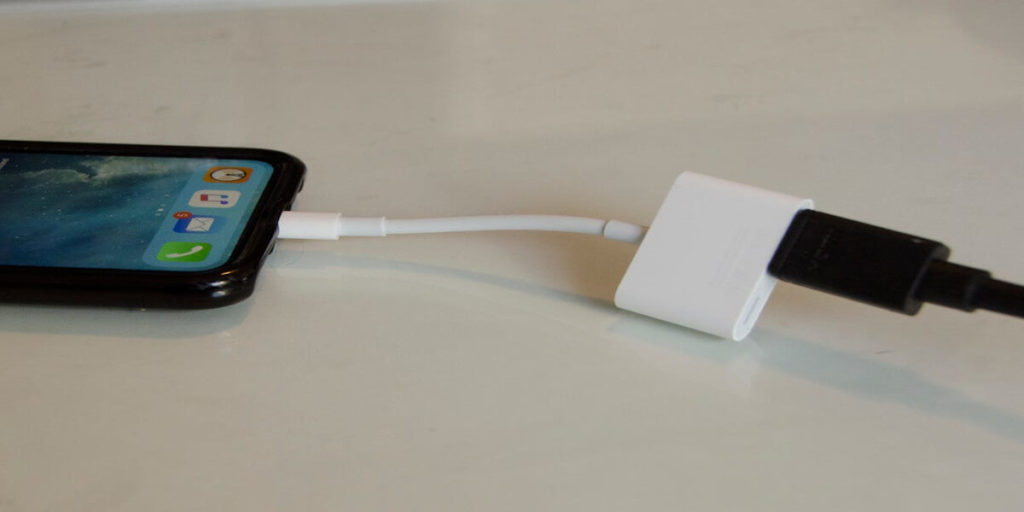 This, by far, is the easiest of the methods here. However, you will have to shell out couple of dollars for some of the requirements. This method needs genuine Apple AV adaptor, and HDMI cable. These two can be quite expensive, but just take it as an investment.
Step 1: Connect the AV adaptor to the lightning port of your iPhone.
Step 2: Next, attach the other end of the cable to the HDMI slot of the AV adaptor.
Step 3: Connect the other end of the HDMI cable to the slot at the back (or side) of your smart TV.
Step 4: Finally, switch your TV on and go through the available HDMI channels.
This method allows you to charge your iPhone using the extra port without disconnecting from your TV.
How to Mirror iPhone to PC for Free (Using AirPlay)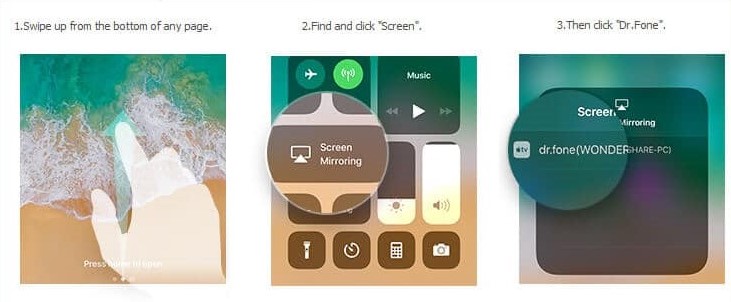 All the methods we show above will work just fine. However, they can still be quite expensive and may suffer compatibility issues. Although, it is easier to mirror Android to PC, we will here teach you how to mirror your iPhone through AirPlay to PC for free.
We will be using Dr.fone – iOS Screen Recorder to mirror your iPhone to PC using AirPlay without Apple TV. This app is developed by Wondershare and is completely safe to use.
Step 1: Download and install the software on your Windows PC. Also, you will need to connect your phone and PC to the same Wi-Fi network. You can also connect them to the same LAN.
Step 2: Now, to start mirroring, swipe to the corresponding window depending on your iPhone's iOS version.
Step 3: On your iPhone, enable AirPlay (method depends on your iOS version) then select "dr.fone" then enable option for Mirroring.
Step 4: Now, to start mirroring your iPhone to your PC, begin the screen recording. You will see two tabs around the bottom of the screen of the system. Tap on the left round button. To use the full screen feature, tap on Esc or the square button. Tap on the circle tab if you need to stop recording the device.
How to Mirror iPhone to TV through Raspberry Pi (Using AirPlay)
Unlike the methods above, this method can be much complicated. It also requires certain things for it to work. This includes:
Raspberry Pi
Computer
Ethernet cable or Wi-Fi dongle
MicroSD card (4GB or larger)
Mouse and keyboard
HDMI screen or TV
USB charger (micro)
HDMI cable
Make sure to follow the steps below.
Step 1: Get a copy of Raspbian picture, and extort it from the archive. After that, plug into the microSD card to your system. We also advise that you reformat your microSD card before moving forward.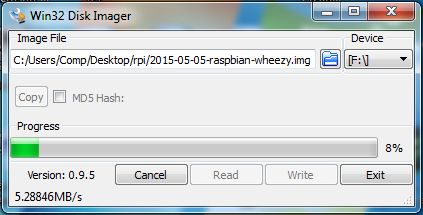 Step 2: Write the Raspbian picture to your microSD card using Nero or Win32DiskImager. Unplug the card one the process is done.
Step 3: Now, to setup the Raspberry Pi, you will have to plug in your mouse, keyboard, USB charger, HDMI cable, Ethernet cable or Wi-Fi dongle, and the SD card to the Raspberry Pi.
Step 4: Run the program, and key-in login credentials. "Pi" as the username, and "raspberry" the default password.
Step 5: Wait for some time until the configuration tab is displayed. Enlarge the system, and look for Advance tab.
Step 6: Choose memory split and type "256". This is when you will need your Wi-Fi dongle. Enter "startx" to run the desktop and connect your network.
Step 7: Make sure that the system is updated to the latest version. To do this manually, run the command prompt and enter the following codes:
sudo apt-get update
sudo apt-get upgrade
sudo rpi-update
Step 8: Once you updated your system, you need to reboot your Raspberry Pi program.
Step 9: After rebooting, put the following command: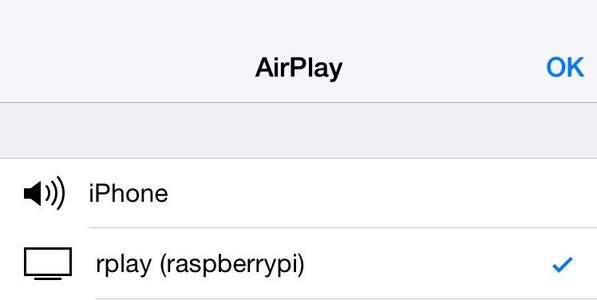 Step 10: After running the commands, boot the Raspberry Pi again. Open the desktop and launch any browser to browse http://localhost:7100/admin. Enter "admin" both as password and username, then scroll down at the end of the page and put the license key "S1377T807217798N4133R".
Step 11: Finally, to start mirroring your phone, connect your iPhone to RPlay and select Raspberry RPlay from AirPlay. And that's it.
How to Mirror iPhone to TV through AirServer (Using AirPlay)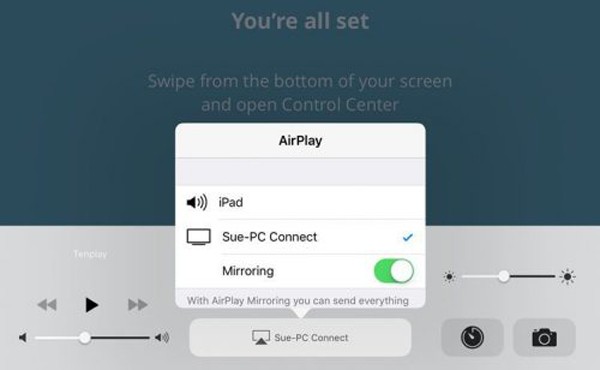 In this last method, we will teach you how to mirror your iPhone to TV without Apple TV using AirServer. Note that this is a premium software, so you will have to pay to continue using it. But there is a free trial, which is what we do in this article. This is to make sure the service works well for you before purchasing it.
Step 1: Download the free trial of AirServer software on your Windows or Mac PC. You can later purchase this if it is confirmed to work on your device.
Step 2: Make sure that both your iPhone and PC is connected to the same network.
Step 3: Depending on your iOS version, swipe up from the bottom of your display to reveal AirPlay. Then click to enable. On iPhone X, iPhone XS, iPhone XS Max, iPad and later models, you can access Control Center by swiping down from the top right corner of the screen.
Step 4: Finally, select the device to which you have installed the AirServer, and turn the mirroring on. After this, you will see your device on the system along with AirServer.