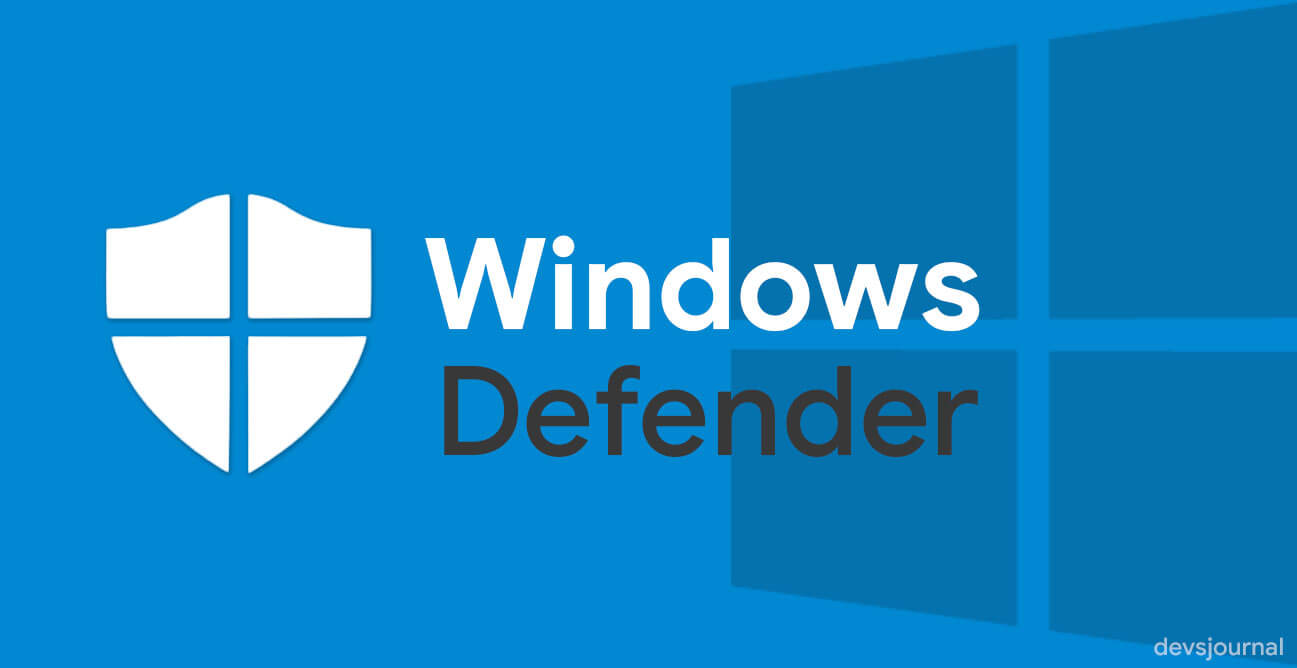 If you are using Windows 10, you are probably in a dilemma if the inbuilt Windows Defender alone is capable of shielding your system against various cyber threats. Installing a third-party antivirus is hovering in your mind.
But, do you really need to go for a third-party antivirus?
Read on, as our comprehensive guide will quench your predicament to a great extent.
Those of you, who regularly keep an eye on the happenings of the tech-world, justifiably are in a tight-spot in relying on Windows Defender alone, as the antivirus from Windows was not known to be the full-proof antivirus you seek.
However, things have changed for the better, taking a brief look at the journey of Windows Defender should further clarify the fact.
[toc]
The Evolution of Windows Defender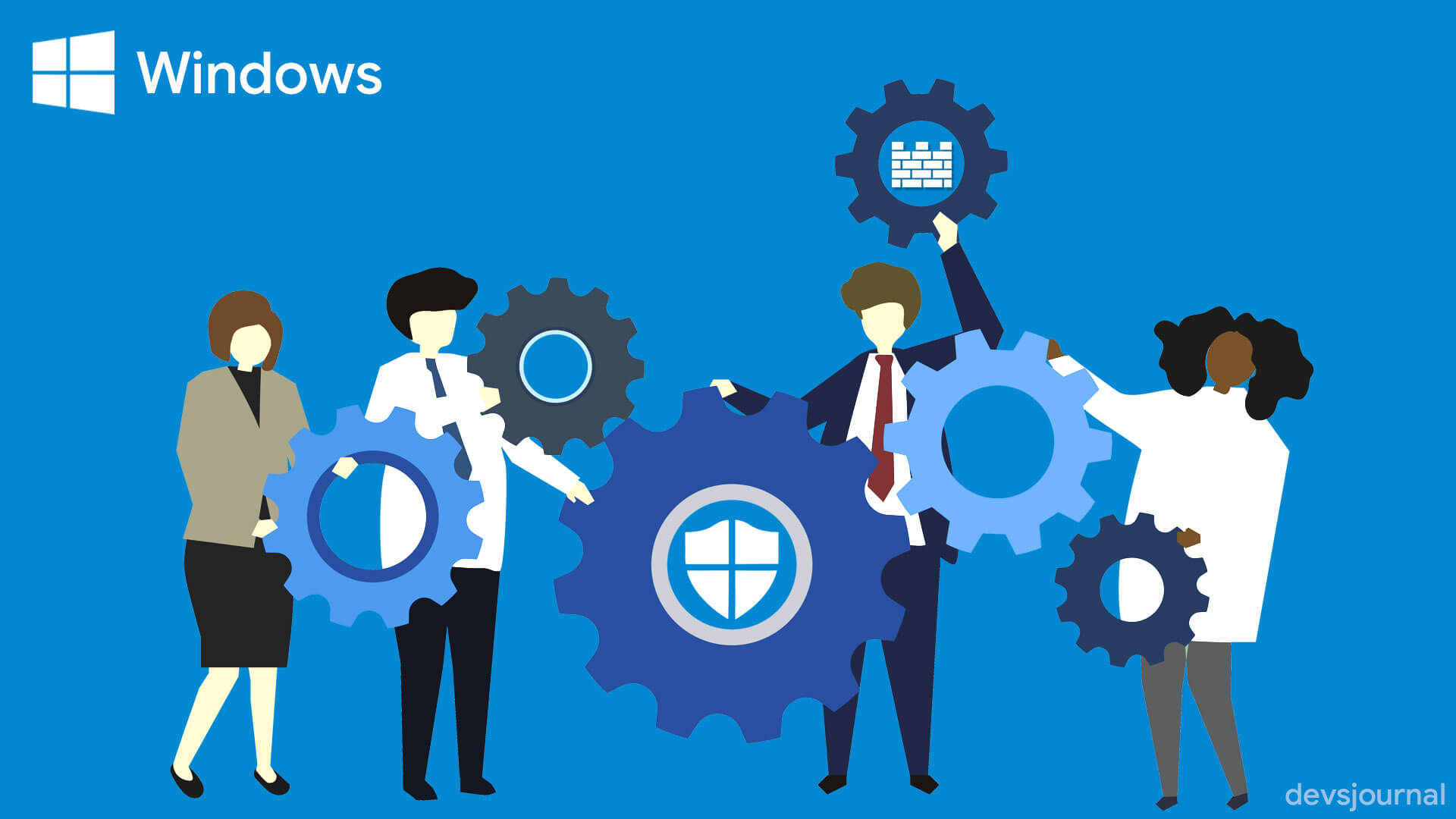 Interestingly, when Microsoft launched Windows Defender back in 2006, they did not back this antivirus as the best one. Microsoft insisted on using the third-party antivirus programs for enhanced protection.
In the years gone by, Microsoft has left no stones unturned to enhance the functionality of Windows Defender. Back then, Windows Defender was known as Microsoft Security Essentials, and it required users to download it separately. As we already mentioned, it is inbuilt in the Windows 10 operating system now.
Cut to the present day, Windows Defender is now indeed the best antivirus program for Windows 10, and you do not require the services of any third-party applications.
The decision would now depend on the type of work being carried on by you or your organization. Moreover, in all these years, we have become accustomed to using third-party antivirus software. You might be surprised to know; they no longer are the best solutions owing to the concurrent problems of ransomware.
Also Read:
Antivirus Comparison Test Results
Now, we can go on discussing and elaborating about Windows Defender, but unless you compare it with the other antivirus programs, you will not get the best picture.
The good news is, you have a plethora of reputed websites that compare various antivirus software regularly and put their findings on their site.
Let us directly get into the helm of the matter. The comparison results between April 2018 and December 2018, clearly shows a marked improvement in protection by Windows Defender.
Precisely speaking, Windows Defender now boasts of the same level of security and performance as some of the antivirus biggies like Avira, Avast, and AVG.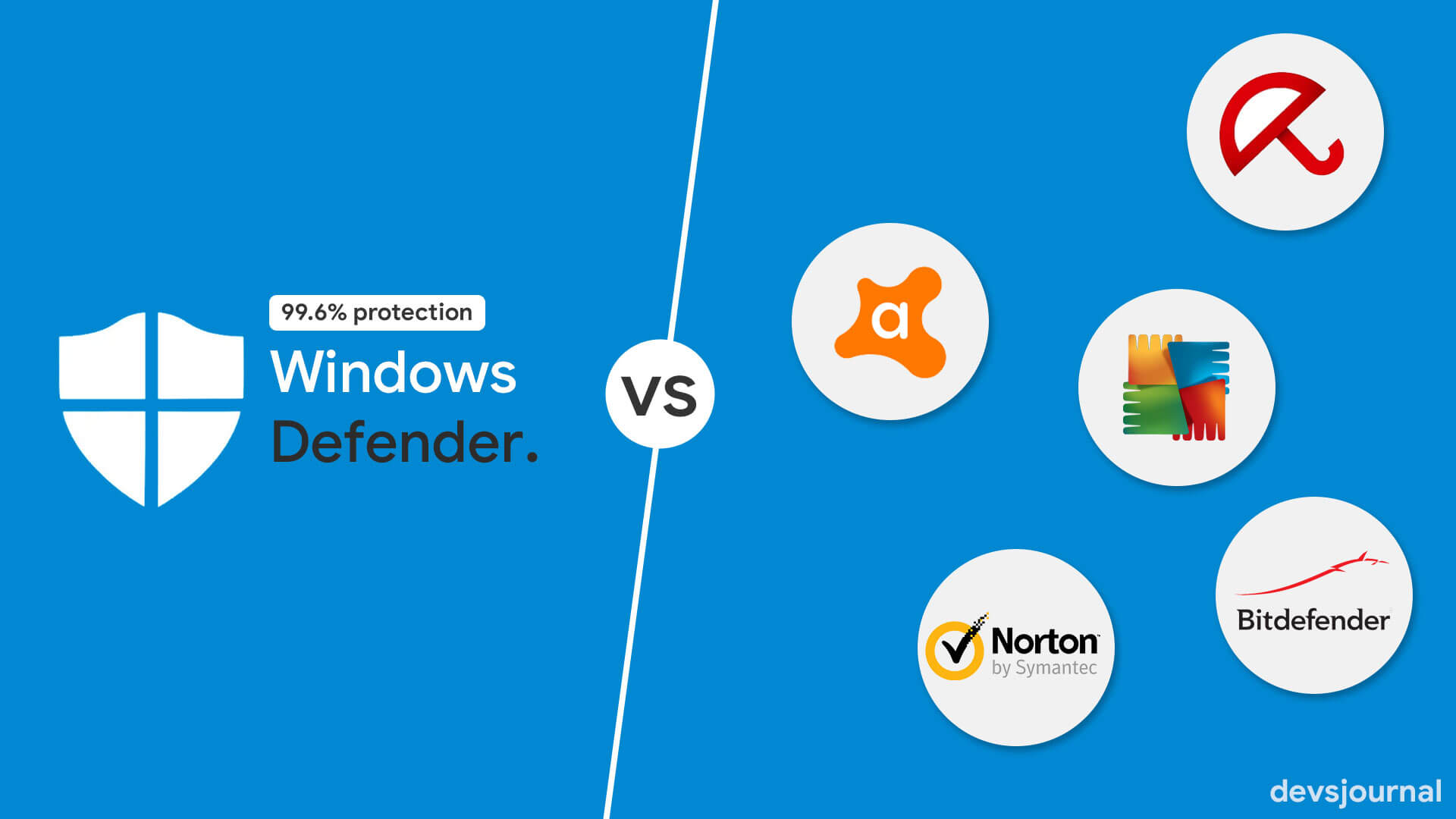 The figures for the comparison tests will surely assure you more. Based on the antivirus comparison tests Windows Defender now offers 99.6% protection against zero-day malware attacks.
While testing, the experts found out, out of one and half million samples, Windows Defender could detect seven legitimate bits of software as malware; this is slightly below par than the industry average which is five. But the 99.6% protection level is excellent.
Well, we were reluctant to believe the test results of one particular reviewing site only. So, we rummaged several antivirus comparison sites and looked at how it fared at the real-world protection tests, and in each case, it emerged as a clear winner.
In all the tests, Windows Defender was able to detect the malicious URLs, drive-by-downloads, and URLs redirecting users to suspicious sites containing malware.
At present, Windows Defender is totally at par with the scores of the professional antivirus giants, like Avira, McAfee, and others.
Windows Defender is Enough for your System
We keep reiterating, in previous antivirus comparison test results; Microsoft's antivirus was lagging way behind. But, it has bounced back strongly in the last few years and offers you excellent protection in every aspect.
Now, here is the catch, you might argue, despite showing good performance, it does not get the best scores in terms of raw protection scores., which stands somewhere around 94%. Therefore, you are naturally inclined to use third-party antivirus software.
But take our word, Windows Defender does a decent job than you expect and for all the right reasons.
In the present day, the performance of an antivirus program is not limited to its raw protection scores only. Of course, the third-party antivirus offers better protection, but you ought to consider the bloat they accompany, making them more of a pain.
Even some of the reputed and trusted antivirus brands offer browser extensions that indirectly make you vulnerable. Then there are the registry cleaners and tons of unnecessary and unsafe junkware.
You might already know, some of the antiviruses have been accused of spying on your browsing habits so that they can make more money.
Lastly, the way these third-party apps perform and get into your browser and operating system can make your system slow and unresponsive. So, you should consider these points, and ask yourself, is it worth going for programs that do offer you security against viruses but additionally opens the door to other forms of attack? Isn't your security compromised?
Windows Defender does not indulge in any of the above aspects, and best of all you get it for free since it is included with Windows 10.
Furthermore, it enhances the other security aspects to which you might have been familiar if you have been using Windows 8, like the SmartScreen Filter. The feature will safeguard you from getting into trouble by downloading, and running malware.
The protagonists of third-party antivirus programs will, of course, have an increased preference over them in comparison to using Windows Defender.
But, we have already familiarized you with the potential loopholes of these third-party programs. If you think, even the best antivirus program catches 99% threats.
But, did you know, each day 1000000 new malware is found. So, about 10,000 malware are roaming freely under the radar. Ultimately, it takes only just one such malware to wreak havoc in your systems.
Windows Defender includes security features such as whitelisting, exploit protection, and a bunch of other features. So, even though it is less capable of catching cyber pests, it does offer a robust security model to ensure protection.
Also Read:
Advantages of Windows Defender
Probably, you realize now, using Windows Defender does make a lot of sense. In a nutshell, if you want to recapitulate the advantages here, they are.
It will catch most of the malware that poses a risk to your system.
Being distributed and updated as a part of the operating system itself is a big advantage.
The additional features included are pretty sound and robust. In circumstances where the malware bypasses the scanner, it cannot penetrate the system.
Disadvantages of Windows Defender
Windows Defender's biggest drawback is it lacks a centralized logging and alerting system. But, by taking specific measures, you can reduce this vulnerability to a significant extent. Some of them are as follows.
Business organizations can initiate the Microsoft System Center Endpoint Protection which can be used in conjunction with Microsoft System Center Configuration Manager.
The alerting system can also be set up using the Windows Defender ATP.
If necessary, a third-party security event management system can be set up for tracking the activities of Windows Defender, which can provide timely alerts.
Log forwarding is also an option for smaller organizations which do not have an advanced solution for centralized logging and alerting.
Using Windows Defender with 3rd Party Antivirus
Reading this far, it should be clear; you can depend on the Windows Defender. Still, if you are not thoroughly convinced, thinking about that it is not the utterly perfect antivirus program you are looking for, we recommend you use it with Avira Antivirus.
It has both a free and a professional version that includes additional features to enhance your protection. It does have the infrequent popup ads with which you need to bear, so do think about it.
Again, Avira will try to force you to install the browser extension. For now tech-savvy individuals, this can be a challenge to uninstall this extension.
Viable Alternative to use with Windows Defender
Threats of various forms are looming large in the cyber world. It is not only about the best antivirus programs anymore.
Presently, you require the services of a robust anti-exploit program. It will safeguard your web browser and plugins, which are under the radar of the hackers.
Malwarebytes is the best program you can use along with Windows Defender. It offers a host of features and functions to protect you from various threats.
Some of them include the anti-exploit feature, zero-day attacks blocker, anti-ransomware feature, and CryptoLocker blocker feature. You must get the professional version of this program to ensure full protection.
Conclusion
It should be clear to you, Windows Defender has come off age, and you can certainly rely on it. Remember, the browsing habits, the type of activities you do, or those happening in an organization can all make your system vulnerable to attacks.
If you can make Windows Defender work properly, and practice safe methods for working on your system, you should not require the services of a third-party antivirus program.
Yes, we recommend Malwarebytes with Windows Defender, but it is not an antivirus program. As already mentioned, it is entirely your decision, if you want to use a third-party antivirus.
After evaluating Windows Defender for more than a month, we were more than happy with its performance. So, we see no reason, why you should feel any different.