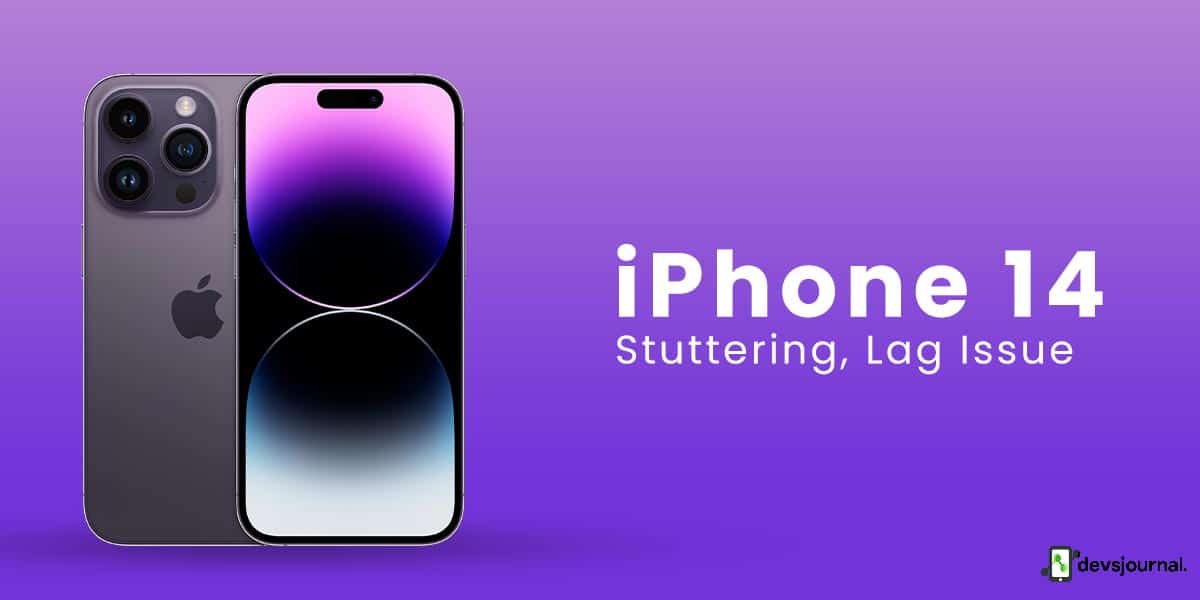 The iPhone 14 series has been released to great fanfare and is being hailed as one of the market's most powerful and feature-packed smartphones. However, many users have reported iPhone 14 stuttering, lag, and other performance issues. This can make it difficult to use the device to its fullest potential and frustrating.
Several factors can affect an iPhone's standard performance. In most cases, the underlying cause is software-related. Common culprits include random software bugs, errant apps, data corruption, memory problems, faulty updates, and some malware.
In this article, we have listed out certain ways by which you can fix the stuttering and lag issues on your iPhone 14 series.
Fixes To iPhone 14 Stuttering, Video Lag, And Stream Lag Issue
1. Reboot Or Restart iPhone 14
If you are facing lag or a little delay in the response of your phone, you must try restarting/rebooting your phone. Restarting will help clear all background apps and refresh your phone's software.
Most glitches in any electronic device can be solved simply by restarting the device. This works for the latest iPhone 14 series also and you can solve serveral iPhone 14 glitches like QR Scanner stopped, always On display issue, wifi issue with this restart method. To restart your iPhone, you need to follow these simple steps:
Click the Volume Key or Sid Key as the Power-Off Slider shows on your screen.
Drag that slider and hold it for a few seconds to turn it off completely.
To re-enable it, keep pressing the Power Button until Apple Logo highlights on the screen.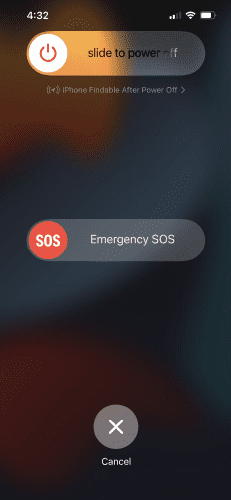 2. Disable Background App Refresh
Background app refresh helps suspended apps check for updates and new content. This might make your iPhone slow and lag. But IOS provides a setting that can help you disable this setting and prevent these apps from working and updating in the background. You can follow these steps to disable background app refresh on your iPhone.
Go to Settings > General > Background App Refresh.
Tap Background App Refresh > Off to turn Background App Refresh off completely.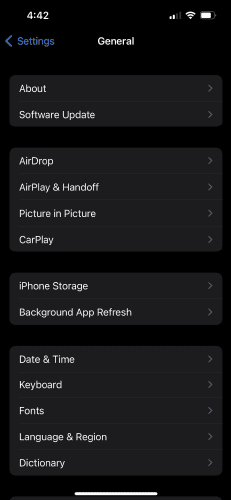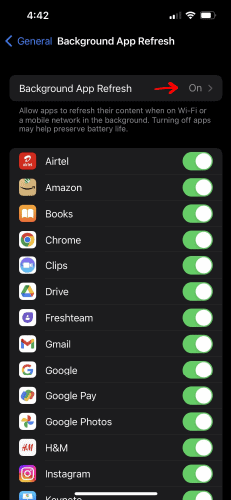 3. Update iPhone 14 iOS Apps And Software
The first step to fixing this issue is ensuring that your device runs the most up-to-date version of iOS. To do this, open the Settings app and navigate to General > Software Update.
This will prompt your device to check for any updates and give you the option to install them. Once the update is installed, you should be able to continue using your device without any stuttering or lag issues.
It is also important to ensure that all of the apps installed on your device are up to date. To do this, open the App Store and go to the Updates tab. Here you will be able to see if there are any updates available for your installed apps.
If there are, select the update button next to each app to install the update. Once all available updates have been installed, your device should run smoothly.
By following these steps and regularly updating your device, you should be able to avoid any stuttering or lag issues. This will ensure that your device runs smoothly and you can continue to use it without any problems.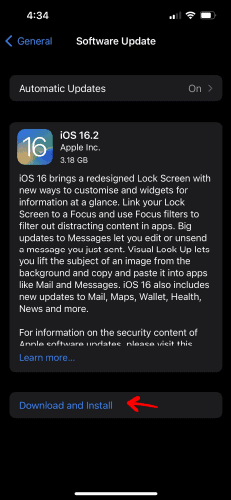 4. Delete & Install the Apps
If your iPhone 14 Plus, Pro, or Pro Max is stuttering or having lag issues, deleting and reinstalling any apps causing the issue can be a great way to solve the problem.
To start:
Open the Settings app and tap on General.
Tap on iPhone Storage to get a breakdown of which apps are taking up the most space on your device.
Look for any apps that are taking up a lot of space and consider deleting them.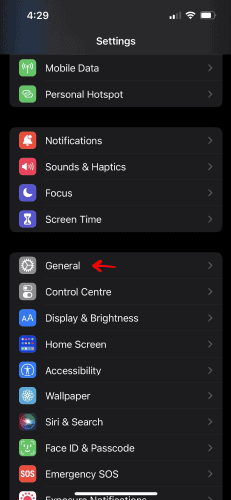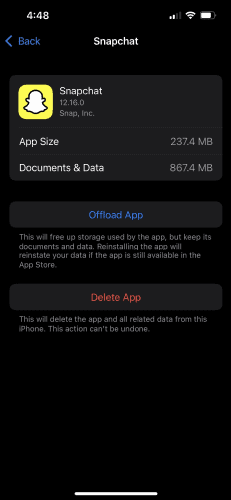 Once you've identified the apps you want to delete, tap on them and select 'Delete App.'
Next, search the App Store for the apps you just deleted. Download and install the latest version of the apps, as this may help to fix any stuttering or lag issues you may be experiencing.
Finally, restart your iPhone 14 Plus, Pro, and Pro Max to ensure that any changes you've made take effect. This will help to improve the performance of your device and may help to fix any stuttering or lag issues you may be experiencing.
With these steps, you should be able to delete and reinstall any apps that may be causing your stuttering or lag issues and hopefully improve your device's performance.
5. Check The Wi-Fi And Data Connectivity
If you are facing lag and stuttering issues while surfing online or using an app that requires mobile data or a Wi-Fi connection, the problem might be your data connection. In such cases, your phone's software has nothing to do with the lag you are experiencing.
You must ensure your device is connected to a strong Wi-Fi or have enough service for your mobile data to work efficiently. In most cases, the lag and buffer you face online are because of your data connectivity.
If you are connected to an efficient source and still face issues, you can try to refresh your connection simply by turning on and off the airplane mode available in the control panel of your iPhone.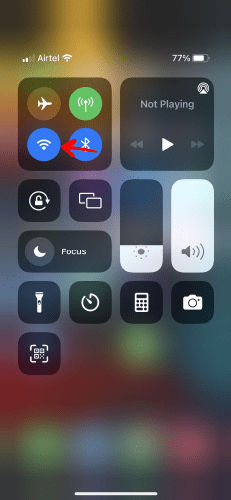 6. Reset iPhone 14
Resetting any iPhone usually resolves any of its problems like glitchy bluetooth, Face ID issue, etc. And iPhone 14 is no different to such a scenario. If nothing works, resetting your iPhone 14 is the best answer to iPhone 14 stuttering or Lag issue.
Here's how to Factory Reset your iPhone 14 series:
Open the Settings app on your iPhone 14.
Tap General.
Scroll down and tap Reset.
Tap Erase All Content and Settings.
Enter your passcode if prompted.
Tap Erase iPhone.
Enter your Apple ID password if prompted.
Tap Erase.
Wait for your iPhone to finish erasing and restarting.
When your iPhone is erased, it will be reset to its factory settings.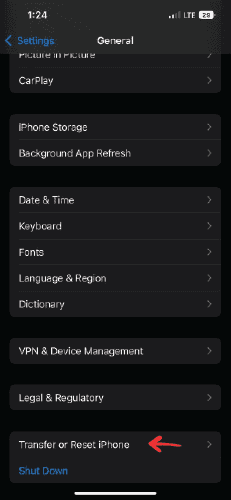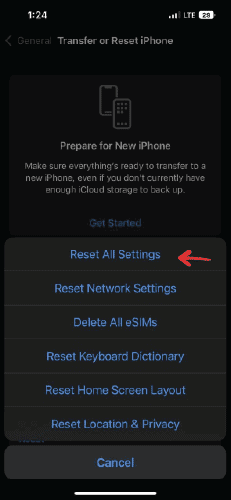 7. Contact Apple Support
If your Apple device is experiencing stuttering or lag, it is recommended that you contact Apple Support for assistance. Apple Support can provide troubleshooting tips and tools to help you identify the cause of the stuttering or lag. They can also help you with any hardware or software issues that may be causing the issue.
You can contact Apple Support via phone, email, or the Apple Support website. When you contact them, be sure to have your device's model and serial number handy so that they can provide the best possible assistance. If the issue persists, it is advised that you take your device to an Apple Store or an Apple Authorized Service Provider for further diagnosis.
An Apple technician will be able to identify the cause of the stuttering or lag and provide you with the best solution. If a hardware issue causes the issue, they may recommend that you get your device serviced or replaced.
If a software issue causes it, they may recommend that you update your device's software or reinstall the operating system. No matter what the cause of the stuttering or lag is, Apple Support can provide you with the best support and advice to resolve the issue.
Conclusion
With the right steps and some patience, you should now be able to fix the stuttering and lag issue on your iPhone 14, Plus, Pro, or Pro Max. It's important to keep your device updated and also to be mindful of any apps that may be causing the issue. Lastly, if none of the above solutions works, contact Apple Support for further assistance.
FAQs-