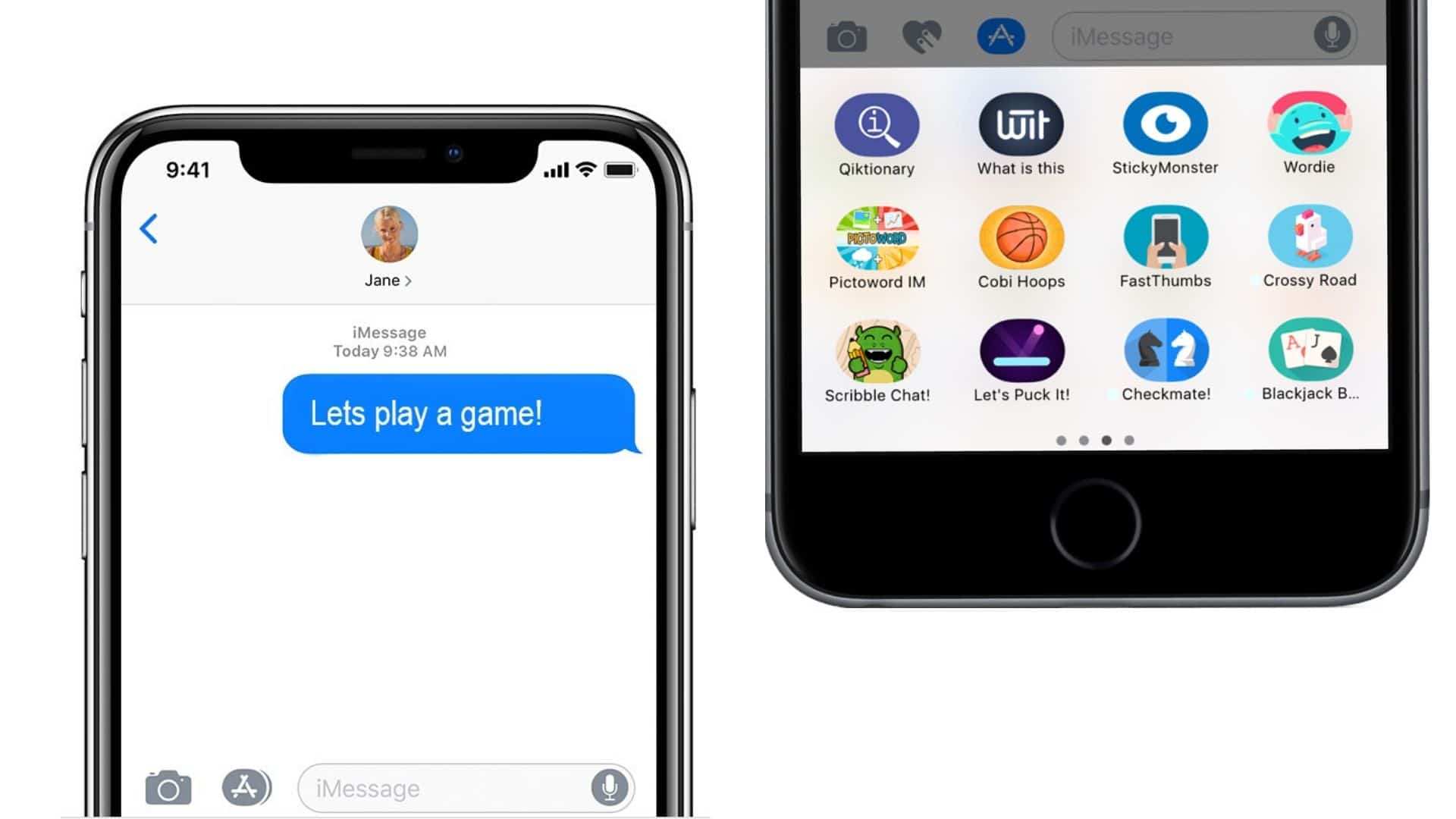 The iMessage, for a long time, has been Apple's default messenger for Apple users. The app has, as time progressed, improved with features we see today. Aside from just texting, iMessage also now allows sending photos, videos, audio, location, GIFs and more recently, Animoji. But did you know that you can also play games on iMessage? Hmm. Interesting.
To be fair, playing games on the messenger app isn't that new. Facebook Messenger has it for a long time (yes, it even has Nokia's Snake), but it is almost unheard of for Apple's own iMessage. You can also play this iMessage games on windows by following our guide to install iMessage on Windows Laptop or computer.
In this article, we will teach you how to play games in iMessage and also list some of the best games to play on iMessage.
How to Play iMessage Games?
First of all, don't expect PUBG level games on iMessage. The games you can play in this app are simple classic games, which are enough to entertain you while your text mate leaves you hanging. Ouch.
To get started,
1. Open a conversation on iMessage. Note that the person at the other end of the line will also receive your game stats. So just do it with the person you think is interested in playing the game – or you will end up getting blocked.
2. Click the App Store button (the blue one, with a capital letter "A" made up of Popsicle sticks).
3. Browse the games you find cool and Download.
10 Best games to Play on iMessage
1. Checkmate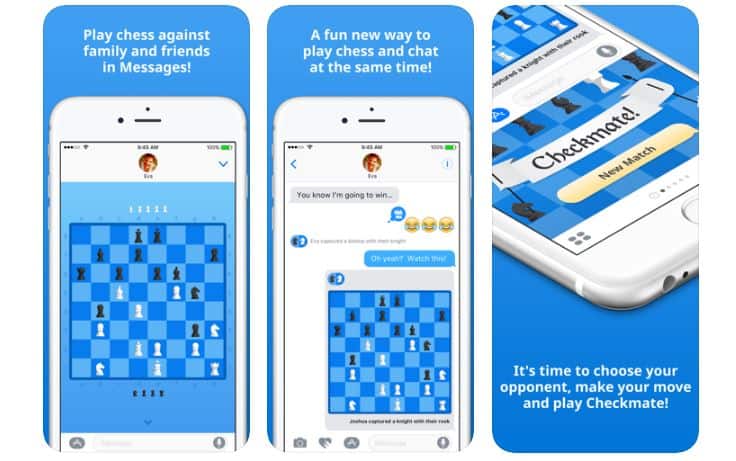 Checkmate isn't free, but even so, everyone can still enjoy it because it is listed for only $1 in the US. As you can tell, it is just a classic chess game. But like most of the classics, almost everyone knows how to play it.
While iMessage Checkmate is good only for two players (because it is chess?), you can play it many times with the person at the other end of the line. Bonus, you can even choose a theme for your chess board.
2. Game Pigeon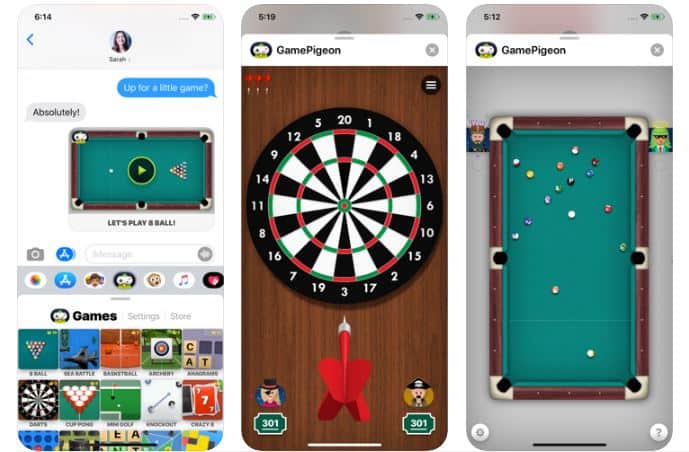 Game Pigeon is probably the most popular amongst all the games on iMessage. It is a two-player game, which features 26 different multiplayer iMessage games. Choices vary from Crazy 8 to cup pong, to shuffleboard. Also, Game pigeon 8 Ball Pool which is one of the best pool game on iPhone.
Now, if you ask, Is game pigeon free? Well, it is free to download and play, but you will have to pay to unlock other styles of pool cues, paintballs, and many more. Regardless, this is a fun entertainment for boring conversations.
3. Let's Puck It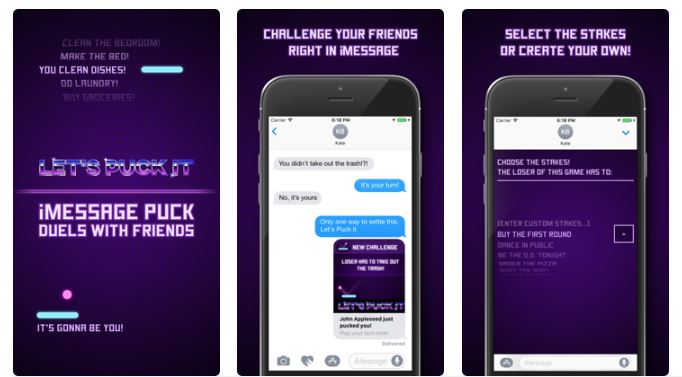 Let's Puck It! is a free turn-based air hockey game exclusively for iMessage. The fun part is that it has custom stakes so you have the freedom to choose the consequence for the loser party (for example, the loser has to get you a coffee, wash dishes or things like that.)
While it is free, there are add-ons to the game that you can purchase for a cheap price like $1.99 for unlocking skins or unlock the mystery crate for $0.99.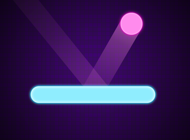 4. Moji Bowling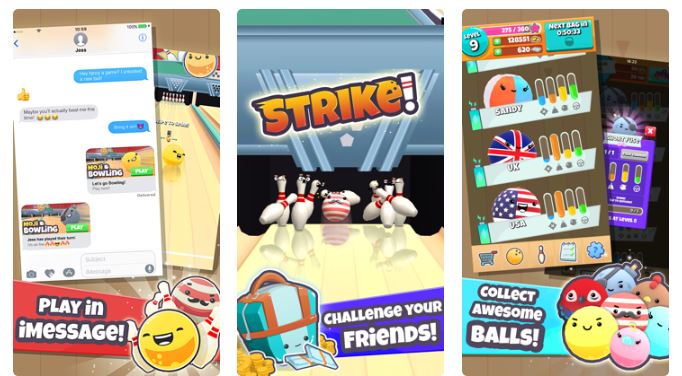 Moji Bowling is currently the #1 bowling game for iMessage and it's not that hard to tell why. The graphics is so easy to the eyes, thanks to its clean pastel look. As for the gameplay, you can compete with your bowling pals on iMessage, or play solo under puzzle mode.
Actually, it's like a serious mobile game with daily and weekly challenges to earn rewards. The fun part? Each balls and pins come alive with unique characters that users can collect.
5. Game Pigeon Word Hunt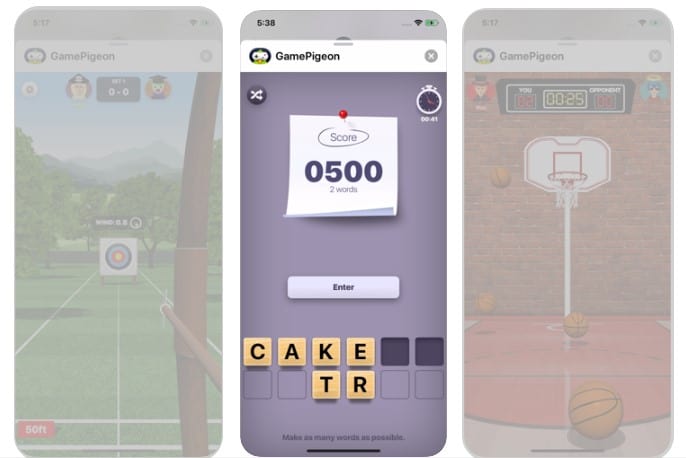 So this is kind of conflicting to include this on our list. Word Hunt is actually inside the app called Game Pigeon, the second app on this list. It is just one of the many games you can play through Game Pigeon, and arguably one of the most popular to some users.
As you can tell from the name, Word Hunt is just a classic crossword game. And also just like all the crossword games, it is fun and addicting. Just drag your fingers across adjacent letters to form a word, and those who can will have the opportunity to form as many words possible in a time limit given every time a new word is crossed out.
6. Tic Tac Toe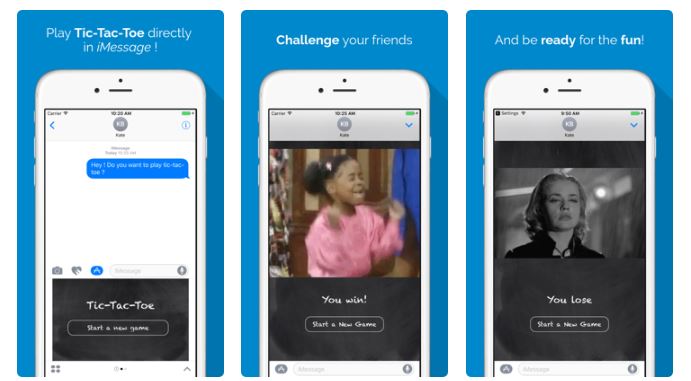 Seriously? Who doesn't love Tic Tac Toe? We use to play it with our pals on paper, or even on the sand when playing outside. It's one of those simple but addictive classic games that can trigger nostalgia.
Don't know what it is? Bummer. Tic Tac Toe is a game which two players can take turn to complete a row or column (even diagonal) with three X's or O's. Seems simple, but a competitive opponent will have you scratch your head.
If you think X's and O's is boring, then you can opt to purchase skins. Our favourite? The Justin & Justin pack (Bieber and Timberlake, imagine?), and Trump & Clinton pack. Perfect for pals with opposing political views.
7. Wordie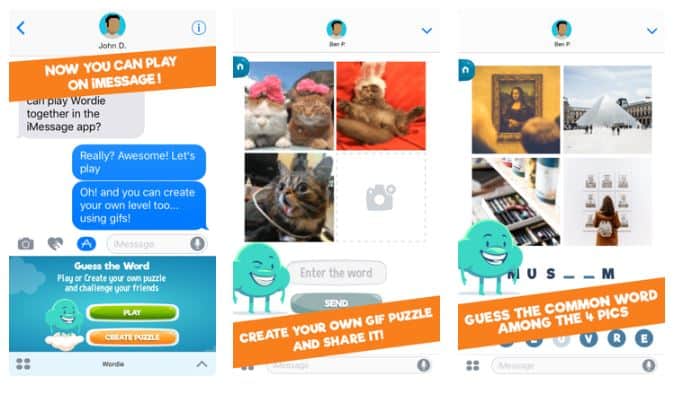 Remember the ultimate mommy game 4 Pics 1 Word? Apple's iMessage has a simpler version for that. Basically, the app will show you four photos as a hint, and you have to guess what word it is. Also, this game gas over 600 built-in challenges, so it will be a long game.
Now, you can also personalize the puzzle by adding up to four images. The best part? It is completely free.
8. Simple Trivia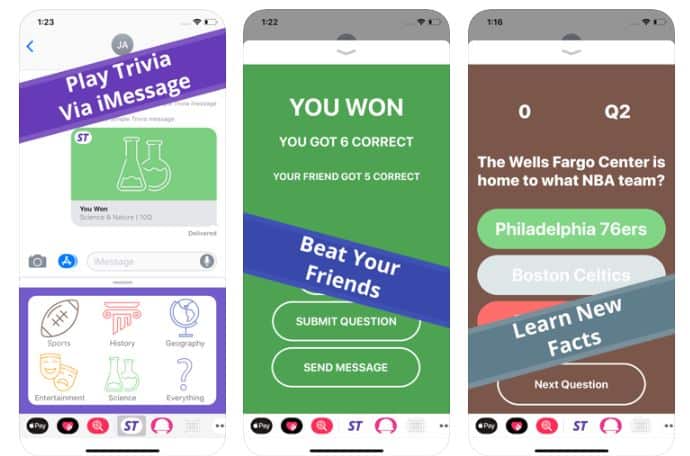 Who doesn't like trivia? Simple Trivia isn't that simple as it hopes to sound like. This game will test your knowledge across various topics including history, science, and of course, pop culture. If you think you are a jack of all trades, you can choose "Everything" as a topic to get questions from all the topics available. Players are given 10 seconds to answer each questions.
9. Truth Truth Lie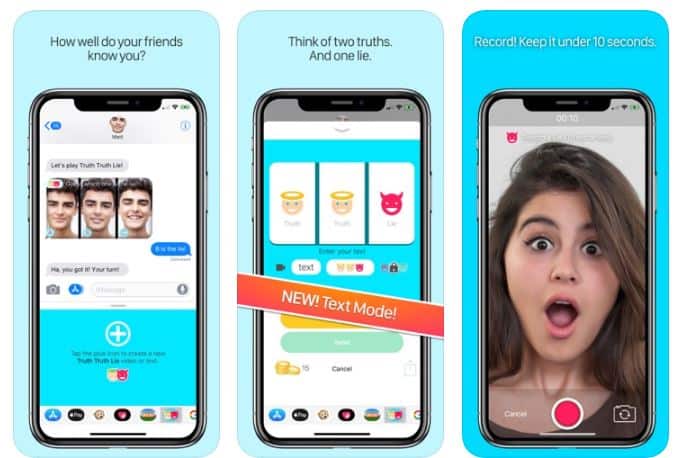 Who doesn't know Truth or Lie? Apparently, you can now do this with your friends digitally, and through iMessage. Want to test your boyfriend? Give him three statements, and let him guess which are true or false. Disclaimer, we won't be responsible for any future break-ups. We wish you all the best.
10. Mr. Putt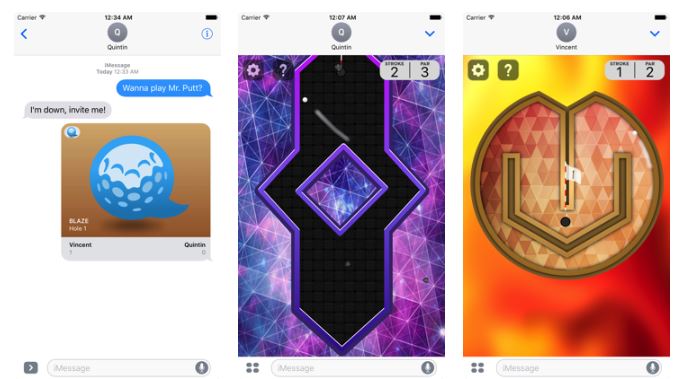 Mr. Putt is a super simple golf kind of game for iMessage. You can play this either as a two-player, or a group. You can choose from four different course skins – Frost, Blaze, Retro, and Nebula. The gameplay is simple. You strive to get the bouncing ball in the hole. The one who can do this at the smallest number of strokes possible wins the round.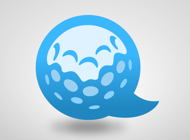 With that, we end our list of 10 best games on iMessage. If you don't love the games on small screen, you can enjoy this small games with your friends or kids by mirroring your iPhone to TV, you don't really need to have an Apple TV to do that.