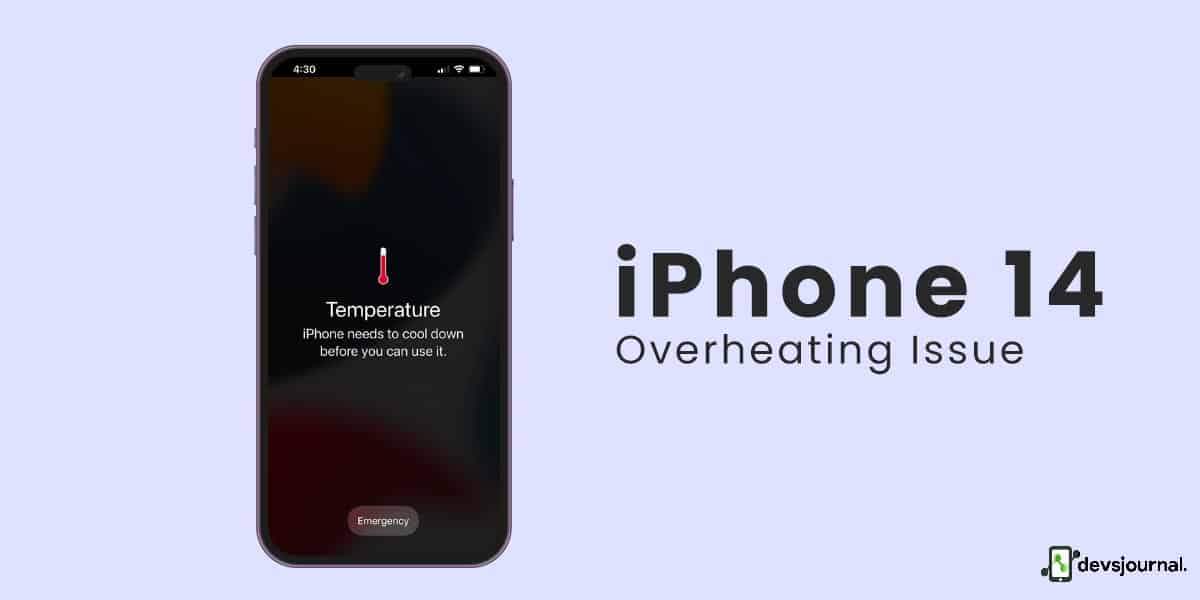 The all-new iPhone 14 series are finally out after a long wait. As always, the excitement and craze of the user have been at their peak. But with each inception of the iPhone, there are always some issues users face, such as wifi issues, Bluetooth issues, wireless charging issues, and overheating issues on their iPhone 14.
Many users are still facing heating issues with their iPhones. If you are also facing iPhone 14 overheating issues, we have got you covered. In this article, we are going to list several ways by which you can fix this issue.
Why Does The iPhone 14 Overheat? Why Do You Need To Fix It?
Whenever you are charging your iPhone 14, the battery and hardware in your phone, generate heat. Your iPhone is designed to dissipate or eradicate the heat generated, but sometimes old batteries, too many apps running, and even direct sunlight can make your phone overheat.
Constant overheating of your iPhone 14 can result in data loss or corruption of your device. Overheating can cause battery leakage and can permanently slow your device. To protect yourself from any kind of danger, you must get the iPhone 14 overheating problem fixed.
Fixes To iPhone 14 Overheating Issue
1. Turn Off Always On Feature
Apple finally introduced the always on the new iPhone 13 and iPhone 14. Many users love this feature but don't realize that it consumes additional battery. The screen pulls more power and puts on more load on the GPU to be on all the time. This constant overuse of the battery may be the reason for your overheating issues.
You can do so by following these steps:
Open Settings
Tap Display & Brightness
Please scroll down to Always On and toggle it off to deactivate the feature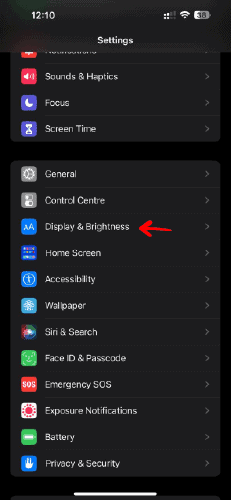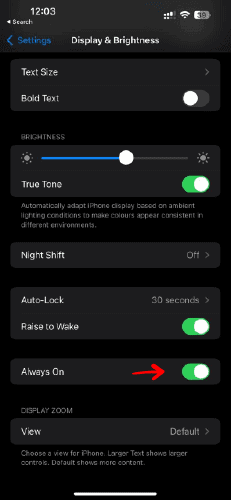 2. Remove The Lock Screen Widget on iPhone 14
The new update on iPhone allows you to put on widgets in your lock screen, but the one negative effect of this is that it needs too much power and it is constantly working in the background. It is recommended not to put multiple widgets on your lock screen to preserve your phone's battery and prevent overheating.
3. Turn On Low Power
When you turn on low power mode, your phone restricts all the apps and tasks in the background. This will relieve pressure from the GPU and prevent it from heating.
To turn Low Power Mode on or off :
go to Settings > Battery
You can also turn Low Power Mode on and off from Control Center.
Go to Settings > Control Center > Customize Controls
then select Low Power Mode to add it to Control Center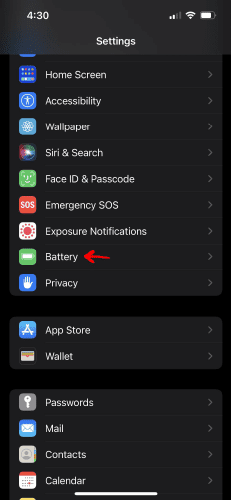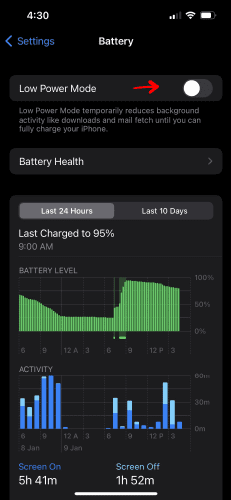 4. Enable Auto-Brightness Feature
Auto-brightness detects the surrounding you are in and changes the brightness level accordingly. This is a very convenient and easy way to save on battery and prevent it from heating. This is how you can use this:
Go to settings
then accessibility
then go to Display & Text Size
turn on Auto-Brightness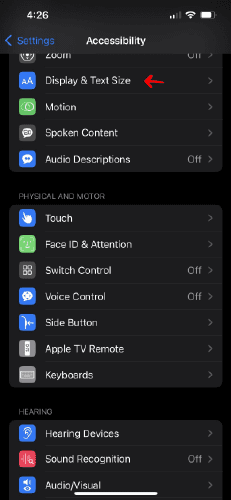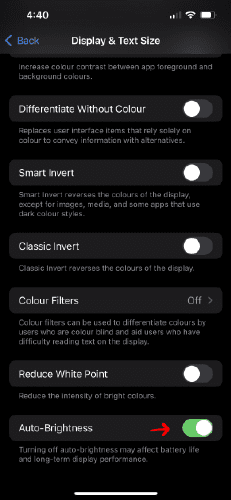 5. Disable Background App Refresh
Background app refresh helps the apps to continue working in the background even when you are not using them. This feature helps the apps to connect to the internet and update it while you are not using them. This uses up the battery and increases strain which causes overheating problems.
Go to Settings > General > Background App Refresh.
Tap Background App Refresh > Off to completely turn Background App Refresh off.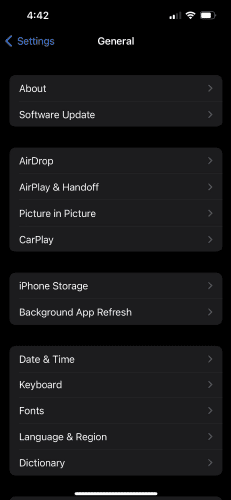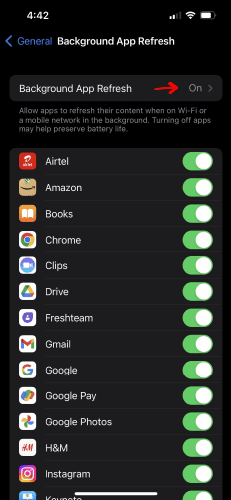 6. Disable Location Services
When you give access to using or detecting location at all times, it is always running in the background. This not only uses up more battery but also causes heating as it is constantly on. Disabling location services is good for the battery as well as for privacy concerns.
Go to Settings > Privacy, then select Location Services.
Select an app, then turn Precise Location on or off.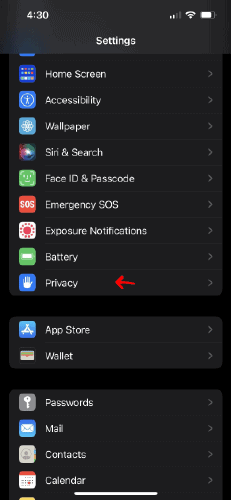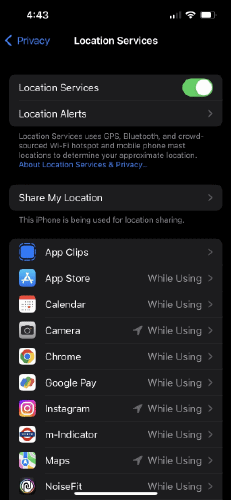 7. Turn Off Raise To Wake Up
Raise to wake helps you turn ON the screen of your phone as soon as you pick it up. Since this feature is already working in the background, it uses up many resources from the device, putting extra stress on it. This might be the reason for the overheating of your divide. It is recommended to turn this off. Here's how you can do that:
Head over to Settings > Display & Brightness.
Then turn off the toggle next to Raise to Wake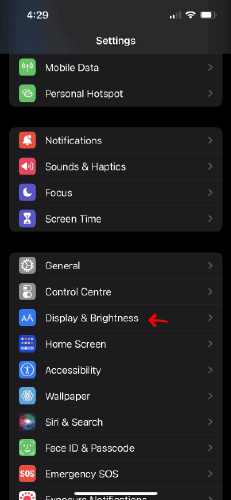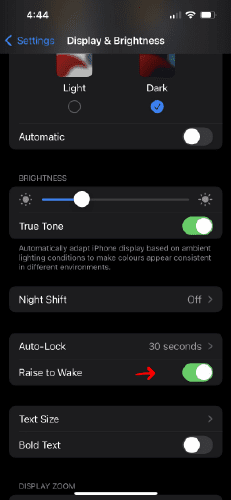 8. Avoid Using An iPhone 14 While Charging
Using your phone while charging not only degrades the lithium-ion battery in your phone, but it also heard your phone. When you use your phone while charging, you are using up the battery and charging it at the same time. This puts a lot of stress on the battery and causes it to heat. Thus, to avoid overheating, you must not use your phone while it charges.
9. Reset iPhone 14 Settings
If none of these tips works, resetting your iPhone 14 is the last option that might work. Ir is proven that resetting iPhone 14 has solved other iPhone 14 problems like Face ID problems, Always On display problem, etc.
Performing a settings reset can clear out several conflicts within the Settings menu that might be blocking your iPhone's wireless charging feature.
Here's how to Factory Reset your iPhone 14
On your device, open the Settings app.
Tap General > Scroll down and select Reset.
Tap Erase All Content and Settings.
Enter your passcode if prompted.
Confirm your decision by tapping Erase Now.
Your device will reset and restart when finished.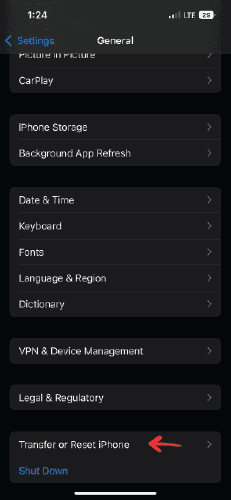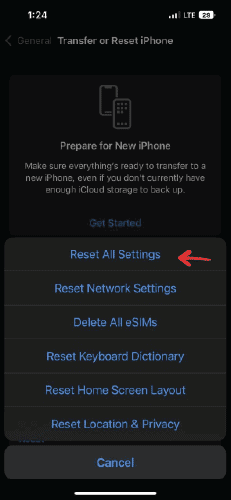 10. Switch Off iPhone 14
If you feel the back of your iPhone starts to heat up while using the phone, you must consider switching it off. Switching off your phone will help the machine cool down and remove the load on the machine. This might solve your overheating problem. Switching off will help the trapped heat to pass and cool your phone down.
To do that simply, go to settings > General > Shut down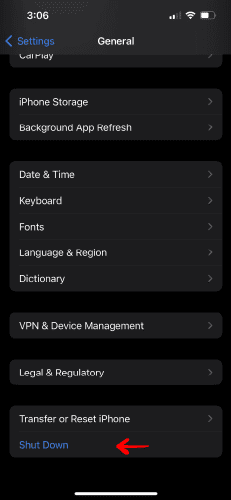 11. Update To The Latest iOS Version Of iPhone 14
Sometimes people refuse to update their iPhones to the latest software to save storage, and this can be the problem with your phone lagging or stuttering.
With every update, Apple tries eradicating the bugs detected in the previous version. By updating your software, you can get par with the latest generation, and the update might also remove the bugs from your device that might interrupt the quick response you expect.
To check for a new iOS update:
Open up Settings on your iPhone and go to General.
Select Software Update, and it will show up here if there is a pending update.
If you see a new pending update, install it on your phone.
12. Return or Replace The iPhone 14
If your iPhone 14 is experiencing overheating issues, you can return or replace it by contacting Apple Support. Apple will arrange a mail-in repair or an exchange for your device.
You can bring your iPhone 14 to an Apple Store or call Apple Support for assistance. Apple will provide instructions on how to package and send your device for repair or replacement safely. Sometimes, Apple may replace your iPhone with a new or refurbished device.
Conclusion
After following the steps outlined in this guide to fix iPhone 14, Plus, Pro, and Pro Max overheating issue, you should now be able to enjoy your device without worrying about overheating. If the issue persists, it is best to contact Apple Support for further assistance.
It is important to remember that preventative measures are always the best approach. Keeping your device clean and free from dust and dirt and ensuring that it is adequately ventilated can help ensure that your device does not have any overheating issues in the future.
FAQs-