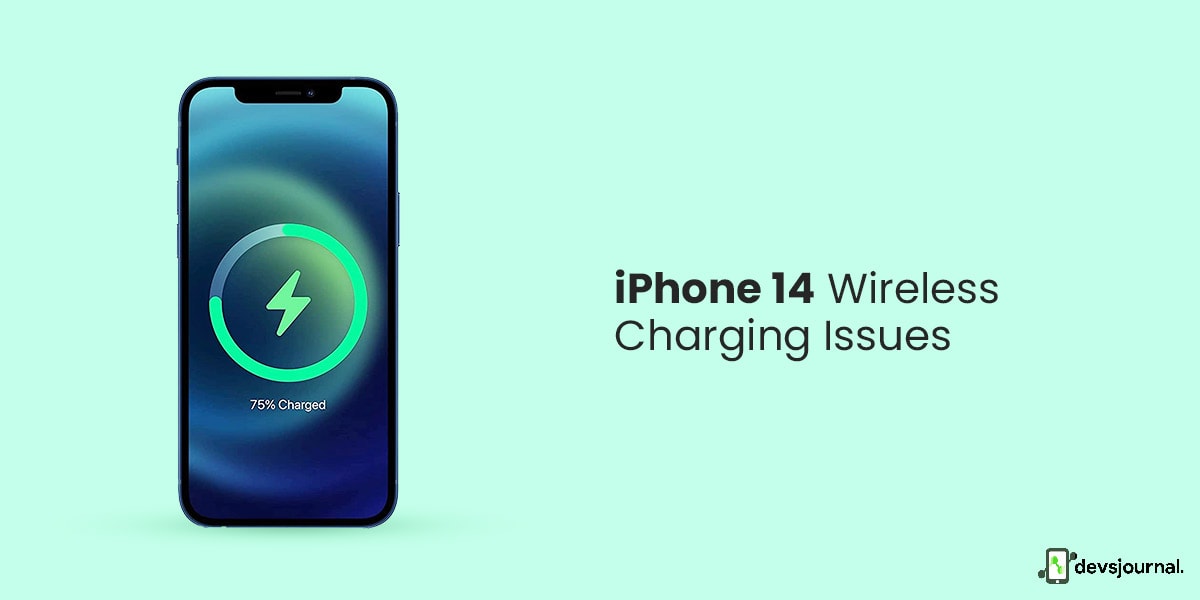 So you've got one of the newest iPhones around, but you find that your wireless charging pad isn't working? Fear not — we've done some research and found a fix to make it work. Wireless charging pads use electromagnetic induction to transfer power from the pad to your phone wirelessly.
The introduction of wireless chargers in technology has increased convenience for users. Charging your phone wireless removes the tediousness of maintaining a C-type iPhone cable everywhere. Wireless charging helps as you don't need a specific cable to charge your phone; you can use any wireless charging pad to charge your phone.
It's not been very long since Apple introduced the new 14 series, but complaints are coming out already. The major problem faced by the users is the wireless charging not working. Despite the compatibility of wireless charging, people are facing iPhone 14 wireless charging issues.
Fixes To iPhone 14 Wireless Charging Issue
1. Ensure The Charger Is Plugged In Properly
If your wireless charging pad is not working, try unplugging it and restarting your iPhone. If this doesn't work, remove the cable that connects the pad to your device, or use a different one. Some newer phones have as many as three cables, but an older phone may only have one. Try connecting the cable to a different charging port on the phone and see if that works.
2. Use An Efficient Wireless Charger
Apple has always been very specific when it comes to accessories; make sure you use the official charger from Apple. Very few third-party accessories are compatible with Apple products. The usage of a third-party accessory might be the reason for your problems, as it won't be 100% compatible with your device. Only official apple chargers are 100% compatible with your iPhone 14.
3. Update iOS To The Latest Version
Sometimes people refuse to update their iPhones to the latest software to save storage, and this can be the problem with your phone not charging wirelessly. Updating iOS has given great results to iPhone overheating or battery draining issues in previous iteration of iPhone.
With every update, Apple tries to eradicate the bugs detected in the previous version. By updating your software, you can get par with the latest generation, and the update might also remove the bugs from your device that might be interrupting the wireless charging.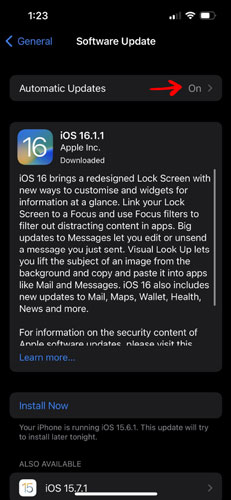 4. Align The iPhone To The Center Of The Charger Pad
This is the most common problem people face, and people don't realize that the wireless charger can only connect to your phone if it is aligned with the ring on the pad. Inside the glass back of your iPhone, there is a magnetic ring, and this ring helps to develop a connection between the changing pad and the phone, which allows the current to pass.
If your phone is not aligned properly, there will be a gap in connection, and your phone won't charge. Thus, make sure the phone is aligned properly with the charging pad.
5. Check If Your Phone Case is Compatible With Wireless Chargers
If you are facing an issue with wireless charging on your phone and you use a phone cover, the solution to your problem simply lies in the cover you are using. Not all phone covers allow case through wireless charging. There is a certain thickness after which the wireless charging does not support.
It would help if you made the surveyor case compatible with the charger you are using. If you are using a MagSafe charger, make sure your case is also MagSafe compatible; this will help you charge your phone to 100% capacity even with the case on.
The non-compatible case either doesn't support charging wirelessly or charges the phone very slowly. Your case might be interrupting the charging, thus, try removing it and charging.
6. Reset Your iPhone 14
If none of these tips works, resetting your iPhone is the last option that might work. Resetting your iPhone will erase all contents from your device and reset all the settings to default.
Make sure you back up your device before erasing it, or you will lose all your data. Performing a settings reset can clear out several conflicts within the Settings menu that might be blocking your iPhone 14 wireless charging feature.
Here's how to Factory Reset your iPhone 14 series:
Go to Settings > General
From the bottom of your screen, tap the Reset option.
Tap Erase All Content and Settings.
You'll get a pop-up asking if you want to back up the data or erase it right away
Confirm your decision. You'll now see the Erase iPhone option.
Once confirmed, the process would take a few minutes to complete.
Now, you can either set up your iPhone as a new device or restore your backup.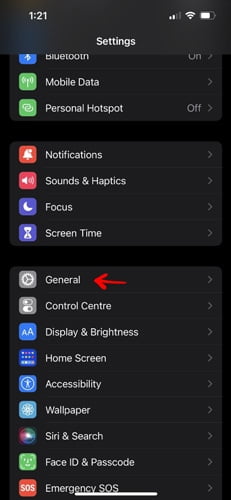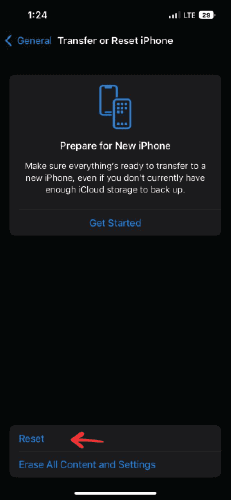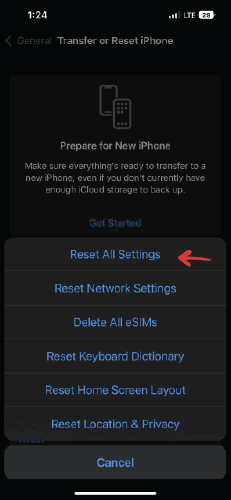 7. Check The Warranty And Visit Apple Store
If you are still facing issues getting your voicemail to work, contact Apple support at 1-800-275-2273 for assistance or visit the nearest Apple store. It can be possible that something is wrong with the internal components of your iPhone. In such cases, you would recommend you head straight to the Apple store and seek some professional help.
It's a smart idea to make an appointment at Apple's store Genius Bar so that you don't have to wait around. Please stay away from cheap alternatives as they can further damage your iPhone. Make sure you check if your phone is under warranty, a valid warranty can help you get a replacement or cut down the repair cost.
If your phone is under warranty, you could ask for a battery replacement, as it is a hardware problem. Going to the apple store with a valid warranty and proper documentation can get you a replacement for your device.
Conclusion
We hope these tips and tricks help you to resolve your iPhone 14 wireless charging problem. Try everything else before resetting your iPhone 14, as that saves you the time of backing up and setting up your phone all over again. We also recommend you use compatible cases and an official charger to help speed up the charging time.