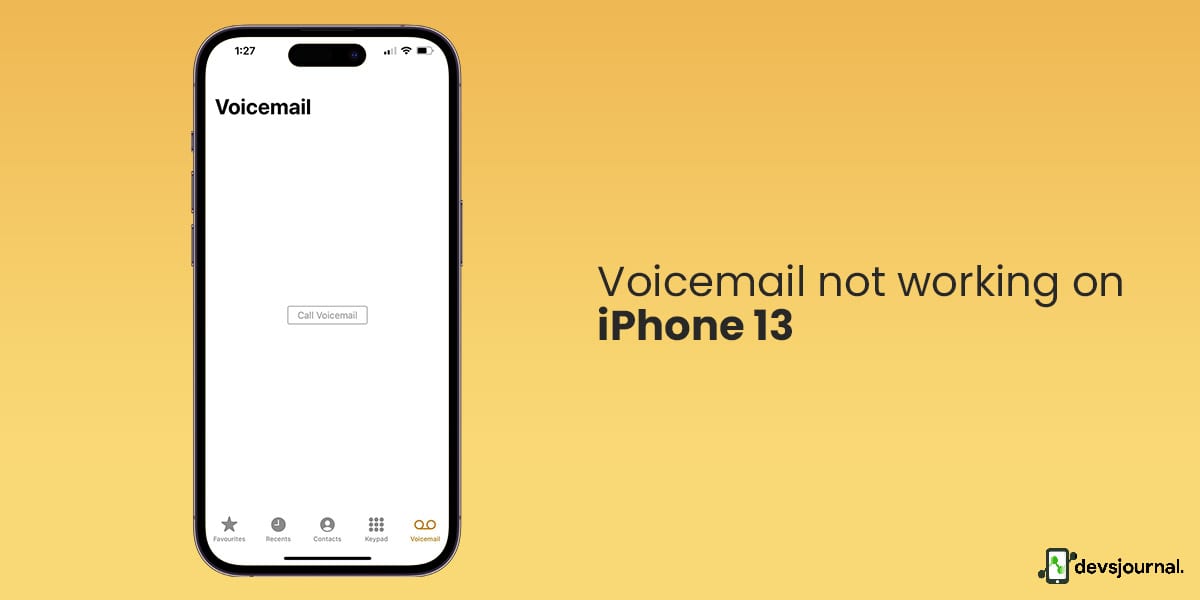 Voicemail is not used as much as people used it before because of the advent of messaging apps like WhatsApp. Nevertheless, there are still many who use Voicemail, and it is, in reality, a helpful feature to have on the Phone.
If you are not aware, Voicemail is a feature where you can send an audio message to incase someone is not answering your call or is not reachable. The audio message will be delivered to the receiver, which that person can hear later.
If you are facing an issue with Voicemail not working on your iPhone 13, here are some of the solutions and troubleshooting tips you can use to get past voicemail not working on iPhone 13 problem.
Reasons Why iPhone 13 Voicemail Not Working
The Voicemail on your iPhone might not be working for various reasons, such as wrong settings or network problems. The Voicemail not working might also be because of incorrect settings or buggy voicemail. The problem can also be caused by the buggy updates of iOS, that result in many iPhone 13 issues like battery draining, Bluetooth issue, Cellular data error, voicemail not working, etc.
1. Check If Voicemail is Enabled On iPhone 13
The first thing you should check is that your iPhone 13's voicemail is configured correctly. You should perform an initial voicemail configuration if you just switched network providers (or plans at the same provider).
If someone calls, is it possible for them to leave a voicemail? Check to see if your Voicemail is set up; if not. Follow these steps:
On your iPhone 13, first, launch the Phone app.
In the bottom-right corner of the screen, tap the Voicemail tab.
Follow the onscreen instructions after selecting Set Up Now to configure manually.
Your Voicemail is already configured if the "Set Up Now" pop-up doesn't appear.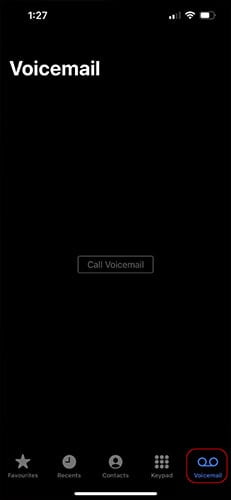 2. Turn ON/OFF Airplane Mode On iPhone 13
Check if the problem is resolved by restarting your network while in airplane mode. All your networks are momentarily disabled while in airplane mode until you flip it back on. Toggling your iPhone's cellular data is one of the simplest ways to fix network-related problems, such as "Invalid SIM" or "no SIM" errors.
Activate and deactivate Airplane Mode from the Control Center. The Airplane mode can be found either in the Control Center or under the Network Settings.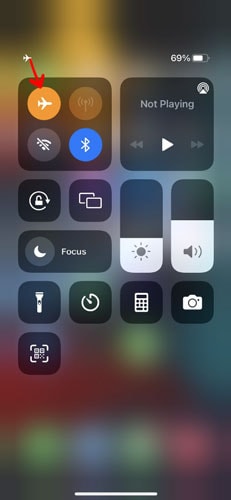 3. Reboot The Phone App On iPhone 13
It's possible that the Phone app isn't performing as it should be the cause of your problem. If you've followed the steps up to this point and your Voicemail on your iPhone 13 Pro is still not working, you might try restarting the phone app to see if that helps.
There's a chance that the program will now function even if it has a minor software issue.
To use the app switcher, go to your Home screen and slide up from the bottom.
Until you reach the Phone app preview, swipe left or right.
On the preview, swipe up. By doing this, the Phone app will close forcibly.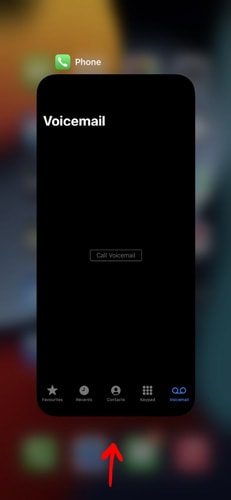 4. Disable The Call Forwarding On iPhone 13
While call forwarding can be useful, the call forward function can potentially cause issues with the voicemail function in iPhone 13. If you have turned on the Call Forwarding function, turn off call forwarding.
If you do not know how to, follow these steps
Launch the Settings app.
Scroll down and select Phone.
To check whether or not the feature is activated, choose Call Forwarding.
By sliding the button to the left, call forwarding can be disabled if it is currently enabled.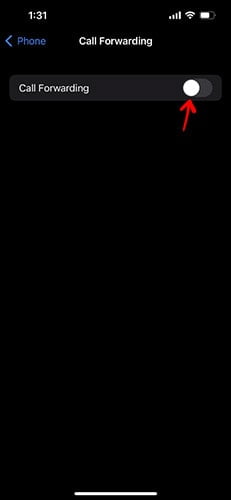 5. Do The Manual Voicemail Check On iPhone 13
After attempting the aforementioned fixes, if Voicemail is still not working on your iPhone 13 Pro, there may be an issue with your voicemail service with your cellular provider. You can quickly verify this with the iPhone's Phone app.
Launch the phone app.
Tap on the Keypad tab at the bottom of your screen.
Hold down one key while tapping it until your Voicemail is called. Your saved messages ought to be audible.
The Phone app's Keypad option also allows you to manually dial a phone number by typing all 10 digits. To accomplish that, you'll likely have to enter your Voicemail's four-digit passcode or pin.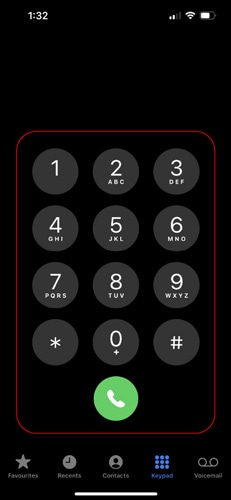 6. Check And Install Carrier Updates On iPhone 13
Even your carrier will have updates to install the latest and correct settings in order to access the internet, make calls, and even access voicemails. If you have recently changed your carrier, make sure to check for the latest settings that your carrier has.
If you are unsure if the settings are correct, follow these steps.
Go to Settings > General > About.
If there is a carrier update, you will see it in the options.
Tap on the update to carry out the carrier settings update.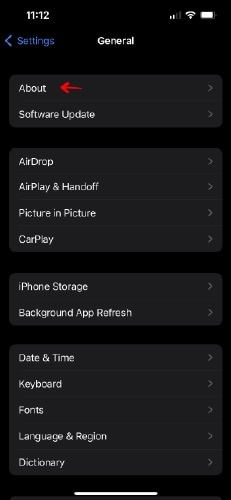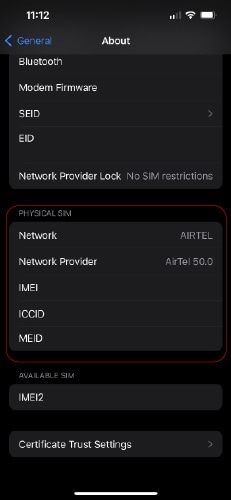 Now, check if your Voicemail is working or not.
7. Turn ON/OFF Wifi On iPhone 13
Many people with similar problems reported that turning off the wifi solved the issue with the Voicemail. If none of the solutions above worked, you can turn off the wifi and check if it solved the issue.
If not, you can try turning back on your Wifi on iPhone 13 again and check if the issue is fixed. If not, wifi may not be causing the issue.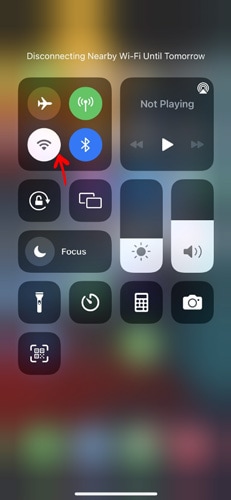 8. Restart Your iPhone 13
If the normal restart didn't work, it's time to try a force restart. It's merely another way to switch off your iPhone if you haven't previously utilized the force restart feature.
It's also critical to bear in mind that a forced restart differs substantially from a factory reset, which purposely erases all of your data (so don't worry about losing any of your data), even though it can cause the loss of unsaved changes to files.
Follow these instructions to restart your iPhone forcibly:
Just push and hold the volume up button before releasing it.
Press and then let go of the volume down button quickly.
Keep pressing the side button.
Release the button after you see the Apple logo.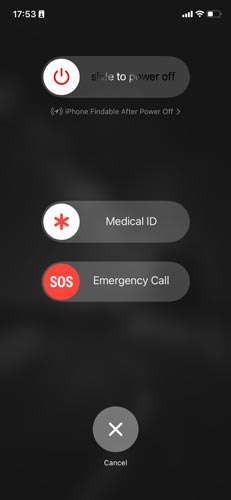 9. Check If iPhone 13 is Connected To a Cellular Network
Sometimes the issue is with your carrier. Your sim can go dormant or lose reception if your plan has run out until it is revived. Or the connection might be off due to the unavailability of any reception or some other issue.
It may seem like a trite solution, but it's worth doing to be safe to confirm that your wireless provider plan (with AT&T, Verizon, etc.) is still active. If you are not connected to your cellular network, you might not receive or send any voicemails. You can try resetting your network or network settings or go to a place with good network reception.
10. Reset Network Settings On iPhone 13
It's possible that the software governing your iPhone's cellular connection has bugs that can be resolved by restoring your network configuration to its default settings. This troubleshooting process simply requires a short amount of time.
Follow these instructions to reset your network settings.
Navigate to the settings menu.
In the Settings menu, go to General.
Reset iPhone settings can be found in the General menu.
Next, select Reset from the menu and then select Reset Network Settings.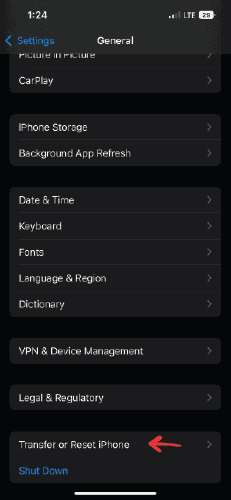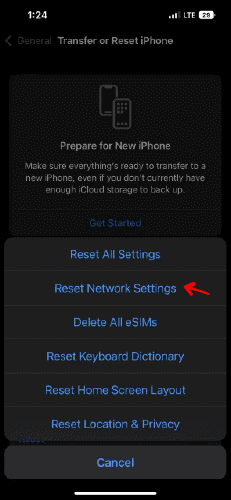 Please be aware that altering your network settings may delete any previously saved wifi connections, so make sure you have your wifi passwords saved or written down before attempting this.
11. Check For iOS Update On iPhone 13
If all other sim cards do not function on your Phone, you may need to update your phone settings. Resetting the app settings will not solve the problem; as a final option, check for iOS updates.
You can check your Phone for iOS upgrades and update if necessary. Here are the steps you must take:
Navigate to Settings > General > Software Update.
Choose the software update to install. Apple allows you to continue receiving essential security upgrades while using iOS 15 or 16. You can also upgrade to iOS 16 or 16.1
Install Now should be selected. If Download and Install are offered, click Download to download the update, then click Install to install it.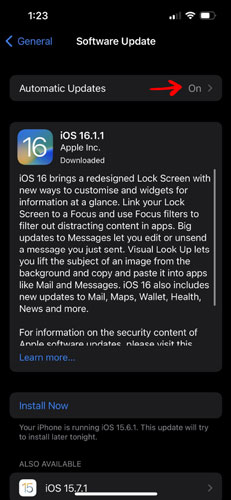 12. Contact The Network Carrier Support Team
If none of the solutions works, the final resort is to get in touch with the carrier support team. There is very little chance that the problem is with the Phone. Most probably, the problem might be with the network carrier. You can go to the carrier's store or contact them through customer care to see what has to be done next.
Conclusion
Voicemail may not be very critical in today's age, but it is still used by many to reach a person who is not available through a call. It is important, especially if there is no internet connection because messaging apps need an internet connection to send and receive audio messages.
Voicemail not working may not be a common issue, but if you are facing problems with Voicemail, you can try all the troubleshooting methods in the article. I hope this article has helped you solve the Voicemail not working on iPhone 13.