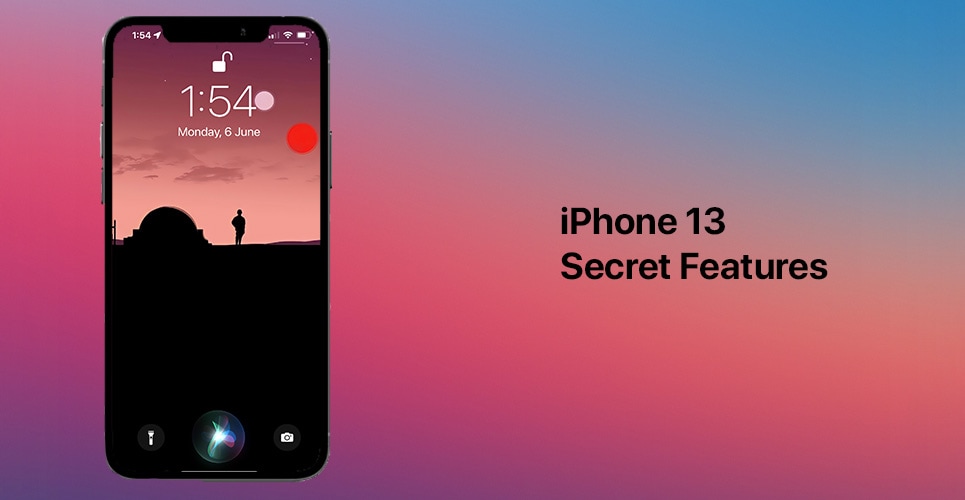 If you have been a loyal Apple customer, you might have already gotten accustomed to how the brand new iOS 15 functions. Alternatively, you could be an Android user who is planning to finally make the much-awaited switch. Either way, there are some features you will miss out on if you are not looking for them specifically. Apple's new release, the iPhone 13 includes a few secret features that haven't been discovered by most Apple users. 
In this article, we will try to highlight a few of the most interesting hidden iPhone 13 features out of the lot, and you can tinker around to see how many of them benefit you or seem generally convenient. If you think getting accustomed to the new iPhone 13 secret features will be time-consuming, you might be right but once you do get a hang of it, you will be making your user experience much better. Without further ado, let's get right to it.
Here are some of the cool features of the iPhone 13 that are yet to be unveiled to the general public:
1. Pick Out Information from Images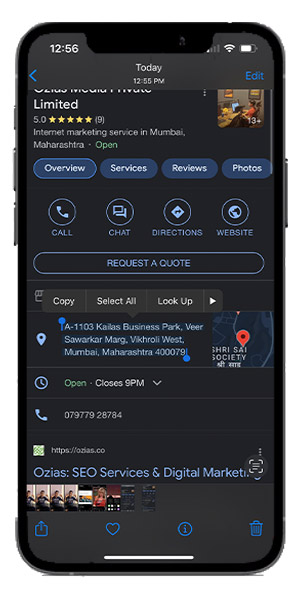 Have a takeaway brochure that you keep taking out every time you are hungry at midnight? Spare yourself the repeated search and simply capture a photo of the brochure on your iPhone 13.
Sure, you can go back to the image and type in the number manually, but here's something better- with this new feature, your phone will scan for the existing information on the photo, and that includes the contact number. Simply copy it to the clipboard, and voila! This trick can be utilized in anything ranging from school notes to business cards, so get creative!
2. New Screenshot Feature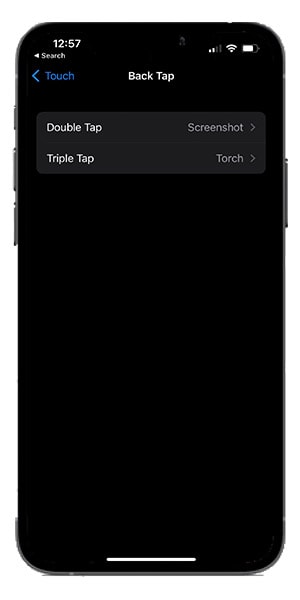 Knocking things to trigger a reaction is always fun, especially when it comes to phone gestures. With this new cool feature of the iPhone 13, two or three taps, depending on your preference, can snap a screenshot immediately. As you can see, I have set the double tap feature for screenshots and triple tap features for the torch.
All extra controls offer you the flexibility to customize them as per your convenience, and this new screenshot gesture is a terrific addition! Forget using the volume keys to snap a screenshot; go to the Settings app, scroll down to Accessibility, and voila!
3. Live Filter Editing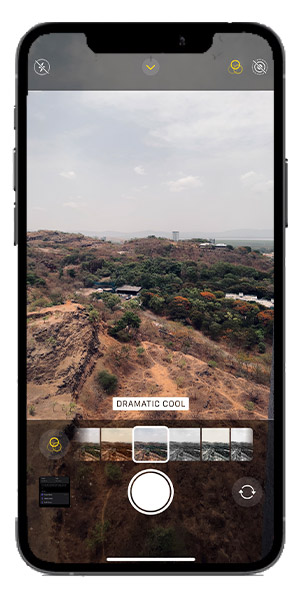 Apple always tries to be a step ahead. One of the new iPhone 13 secret features, 'photographic styles' spares you from the hassle of applying filters to your pictures after capturing them. With this, the filter feature pops up live on your screen and lets you know what your picture will look like if captured with a specific filter.
This will save you a lot of time trying to edit the picture post-capture. Simply take a few more seconds and see which filters look best in which situation. Adjust the contrast, highlights, brightness, and everything in between. You will be pleasantly surprised by how well your camera can do!
4. Specific Notifications to Enhance Productivity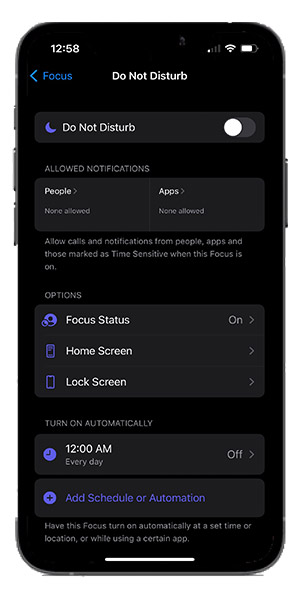 If you pride yourself on your multitasking abilities, this is one of the hidden iPhone 13 features that you can exploit to your advantage. One of the cool things about the iPhone 13 is that it lets you switch between different types of Do Not Disturb modes, depending on the task(s) at hand. You can choose DND in the context of work, personal, sleep, and such.
The AI will decide which notifications will be best kept for later in which situation. You do not want to get that long text from Julie when you are trying to get some more hours of sleep.
5. Reachability Feature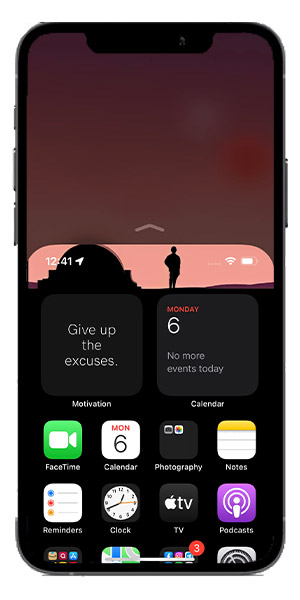 This one is a comeback from iPhone 12, and rightfully so! A lot of us struggle with rather tiny hands but still do not want to compromise with the screen size or look.
This is where the new iPhone 13 cool feature comes in: with the reachability feature, you can drag the screen down to make it more accessible. It is aimed toward more convenience and less hassle.
6. Turn off the App Tracking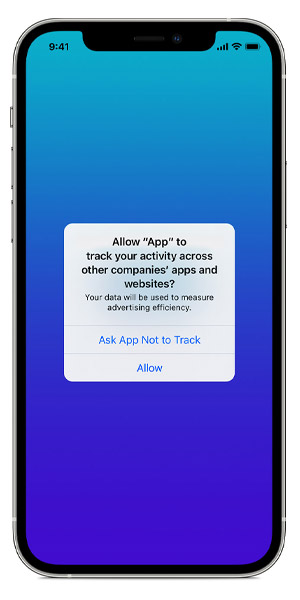 Till now, the 'Don't Allow' button has been the savior every time the iPhone asks for app tracking permission, but here's the bummer: you have to click on it one too many times, and oftentimes it can get quite frustrating to get the pop-up time and again.
The good news is, that one of the iPhone 13 secret features is the ability to turn off app tracking altogether, and thus avoid the pop-up entirely. Simply go to settings, and switch it off. This will ensure, that no one gets cookie information simply through you using an app.
7. Find My Phone with Power Off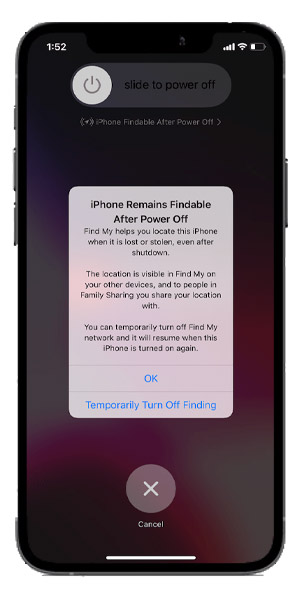 One of the biggest fears among phone users is the possibility of losing their phones while they are powered off. This does not let you locate it due to the lack of internet, and the option to give a call to look for it is also out of question.
So, when we got to know that one of the iPhone 13 secret features is to allow you to use the Find my Phone feature whilst the phone is powered off, we had to get the word out! If your device was stolen and the culprit's brilliant idea is to switch it off till the stakes are low, they are in for a surprise! Do not forget to turn this option on first thing after getting your hands on your device.
8. Revamped Facetime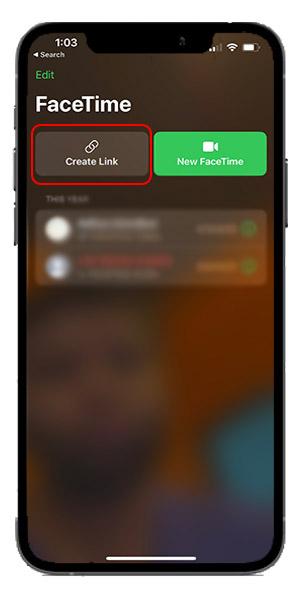 This one is an absolute shocker, and probably the most awaited of all. Remember all those times when you had to install Google Meet or launch Instagram solely to video call a friend who is an Android user? Say goodbye to those days of "struggle", for one of the new and inarguably much-awaited iPhone 13 hidden features is the ability to FaceTime an Android user.
Simply create a link in your FaceTime app that lets an Android user join it too. What's more, it works for Windows users as well! While they will be video calling through the browser link, you will still be on your phone's FaceTime!
9. Share with Siri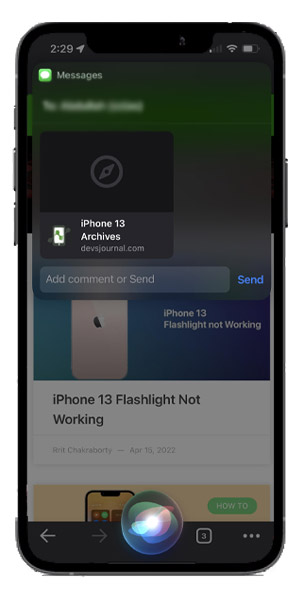 So far, Siri has been the dependable AI to fire up when you need to send a text, place a call, look something up, calculate something, or much of a lot that you do in a day. With the release of the iPhone 13, Apple has tried to fill in whatever was left to be offered through Siri. If you did not think Siri could get any better, you have just been proven wrong.
With one of the most satisfying and time-saving iPhone 13 hidden features, you can now share webpages through Siri. Imagine you are reading an interesting piece on new medical research, and you have to share it with your doctor friend. Simply command Siri to do so, and you are good to go! A quick "Siri, send to [name of the person in your contact list]" will do.
10. New Change in Safari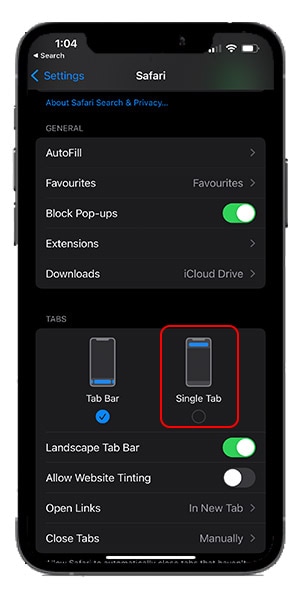 You might have missed this one, but one of the secret changes made to the latest iPhone 13 models is the proprietary Safari search bar being moved to the bottom of the page. While we all appreciate tweaks and changes from time to time, many who got accustomed to the old search bar placement are not the biggest fans of this one, but hey, you will get used to this just like you got used to the previous one.
But here's the best part, this comes with another secret feature: the ability to switch to the old placement with the click of a button. Simply tap on "Single Tab" and bam, you are back to the past.
Bonus Tips:
This one is a small yet extremely helpful one: now, you can let Siri read out your notifications if you have air pods on. Here's how it works: make your way to the Settings app, go to Siri, and choose 'Announce Notifications'. Siri is now no short of a personal reporter to you!
Another small feature that has come with the iOS update is the feature to unlock the phone while wearing a face mask. With some countries still enforcing people to wear masks while travelling, this feature comes is beneficial. Although, sometimes, this might sometimes slow the swipe up to unlock feature. If you are one of the users struggling with this, read our guide on tips to make face unlock faster.
Conclusion
That's all about the most awaited new additions which a lot of you have surely missed. We don't blame you, since they are all quite hard to figure out by your lonesome. A little help here and there, be it a YouTube search, or a simple Google search can go a long way in making your user experience more well-rounded and holistic. Be sure to try out all of them one after the other, and stick to the ones convenient to you. Good luck!