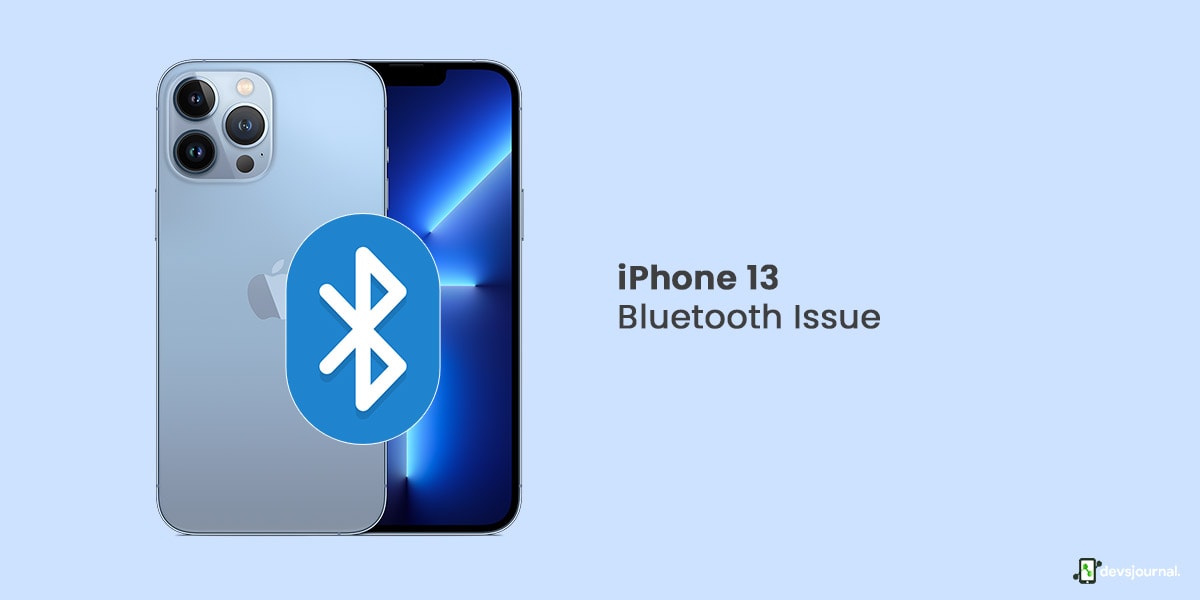 A crucial feature of all smartphones, Bluetooth enables file sharing and sharing similar transferable items from one divide to the other, as long as they are paired and connected.
The latest iPhone 13/ iPhone 13 pro also enjoys this feature, but it is not perfect and often falls into much criticism. While this is not reason enough for you to disapprove of the iOS 13 series phones altogether, it is always best to know how to fix the iPhone 13 Bluetooth issues.
In this article, we will talk about the potential causes behind the iPhone 13 pro Bluetooth issues and the ways to avert them. Without further ado, let's dig right in!
Causes for iPhone 13 Bluetooth Not Discovering Devices
iPhone 13 Bluetooth not discovering device? There can be many reasons behind this problem. Let's look at the three most common issues underlying this recurring complaint:
1. iOS Bugs
Software bugs are as common as it gets, and the iPhone 13 is not free from them either. These bugs can invite trouble for any device, including its Bluetooth features.
Often noticed cropping up following a software update, these software bugs lead to tons of issues such as lags, crashes, battery draining, issues with internet functionality, calls malfunctioning, and in this case, iPhone 13 not connecting to Bluetooth.
2. Outdated Software
It is essential to keep your device's software updated to the latest one to ensure security and accessibility to all the latest additions and fixes.
If the iPhone 13 Bluetooth issues have been acknowledged and fixed by the Apple team, you will never know without an update! If the Bluetooth issues were a system error, the development team would promptly fix it. All you need to do is update to stay on top of things.
3. Malfunctioning Bluetooth Devices
It could be the case that the issue is not particularly with your iPhone device but rather the device you are trying to connect to. Bluetooth devices often malfunction and require troubleshooting to bring them back on track.
If it is either of these things, the steps mentioned below should help fix the problems promptly.
Troubleshooting iPhone 13 Bluetooth Issues
We have tried to shortlist the best ways to fix the iPhone 13 Bluetooth issues. Try out each one by trial and error and see which one works best for your device. Ensure you follow the steps well and do not deviate from the suggested methods. Here are the best ways to fix iPhone 13 pro-Bluetooth issues:
1. Forget the Paired Bluetooth Devices
It could be that your device gets connected on Bluetooth, but no sound plays, and you keep seeing an error saying "connected but not working." Oftentimes this problem is resolved by forgetting the particular Bluetooth device and re-pairing it. You will essentially be resetting the Bluetooth connectivity with the particular device, giving you a fresh start. Here's how to go about it:
Open Settings and go to Bluetooth.
If you want to forget a Bluetooth device, click on the blue 'i' next to it.
Tap on Forget This Device from the drop-down list.
Click on Forget Device once prompted again.
Once the device is no longer visible under My Devices, you will know it has been forgotten.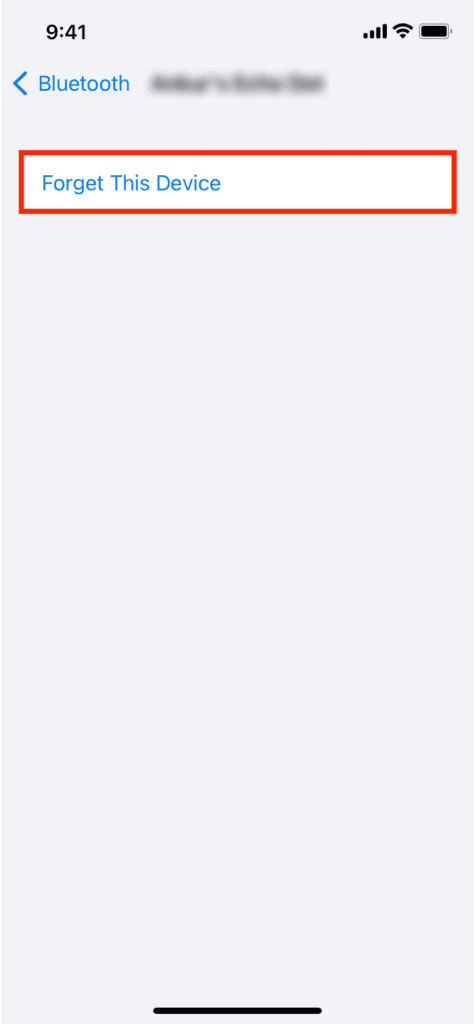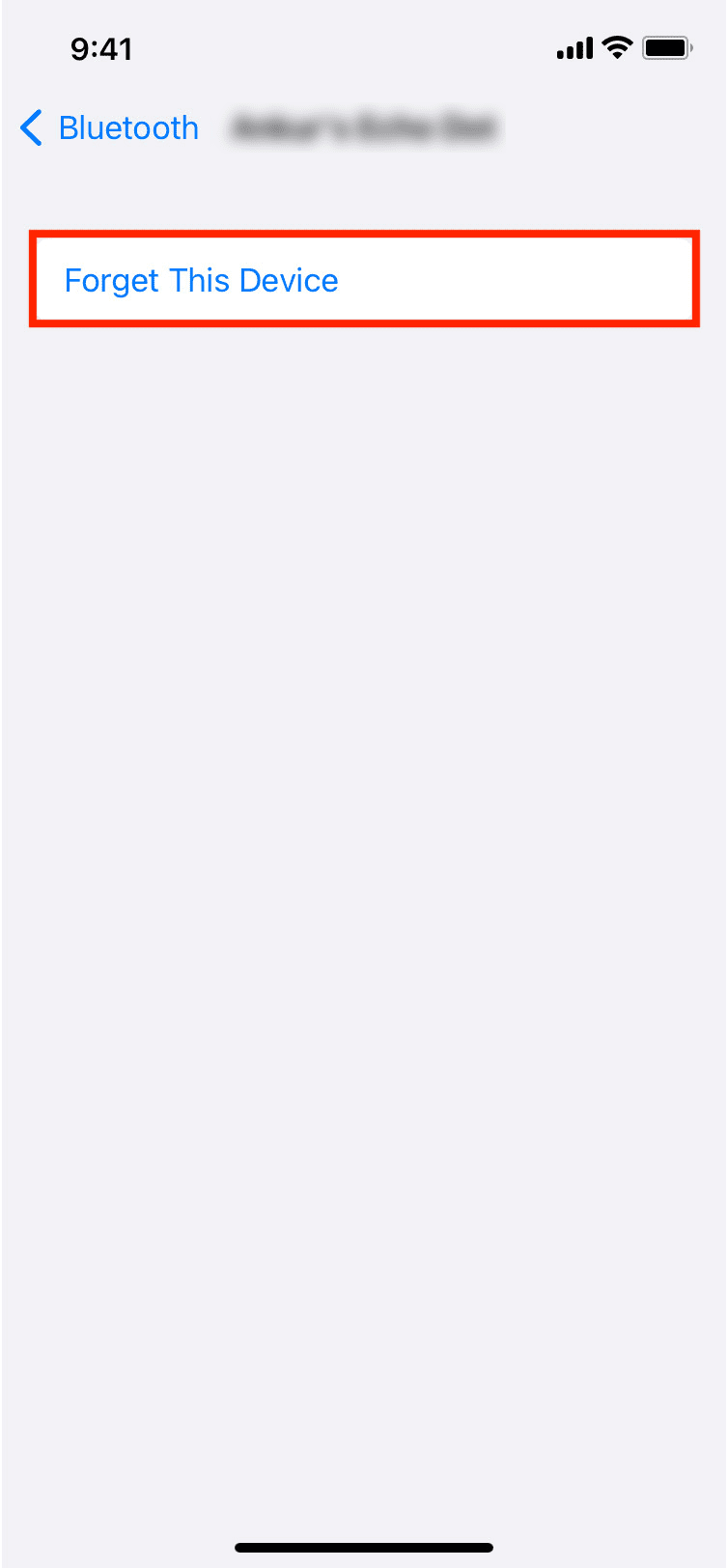 2. Toggle the Bluetooth
Something as simple and straightforward as turning the Bluetooth off and on can often resolve the common iPhone 13 Bluetooth issues. While there is no certainty that this simple method will work, there is no harm in trying, especially with its simplicity. If minor software issues were causing your iPhone 13 pro Bluetooth issues, this method could fix it.
Here's how to go about it:
Swipe down from the top-right half to access the Control Center.
Tap on the Bluetooth icon to turn off Bluetooth.
To turn it back on, click the Bluetooth icon again.
Alternatively, navigate to Settings and go to Privacy.
Tap on Bluetooth.
Toggle the switch to turn Bluetooth off.
Toggle the switch again to turn it back on.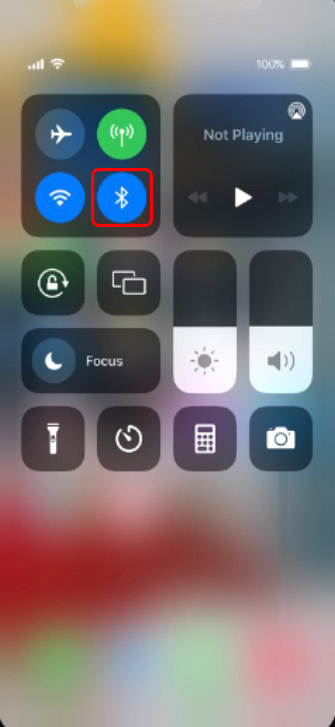 3. Restart or Force Restart iPhone 13
If toggling the Bluetooth on and off does not help, another rather simple way to go about it is to restart your iPhone device. This method can solve minor software issues and glitches as well. It will clear the cache and refresh the memory, extending the device's battery life. iOS is famous for managing its system memory efficiently, but a simple restart can help you if a problem arises.
Here is how to do it:
Press and hold your device's power button.
Wait for the power off slider to appear on the screen, and swipe the power icon from left to right.
Wait for about 10 seconds to make sure your iPhone has shut down.
Press and hold your device's power button till the Apple logo appears to turn your device back on.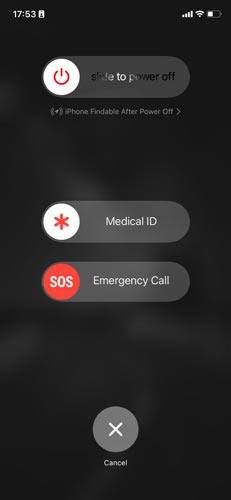 6. Make Sure Bluetooth Devices are Charged
Many times your iPhone 13 Bluetooth issues are caused simply because either of your devices is not aptly charged. See if your devices are charging well, and plug them in if they are out of charge. A device with very little charge will start malfunctioning, affecting its Bluetooth settings and connectivity.
7. Reset Network Settings
The options in charge of how your device connects to the WiFi, cellular network, and Bluetooth are deemed network settings, and when they are misconfigured, you could risk facing iPhone 13 pro-Bluetooth issues.
Resetting the network settings will erase all WiFi networks, Bluetooth devices, and VPN settings on your device, but rest assured no videos, photos, contacts, or documents will be affected.
Here's how to go about it:
Go to Settings and then General.
Choose Transfer or Reset iPhone while scrolling down.
Reset the network settings by clicking on the Reset Network Settings button.
Once prompted, enter your passcode.
Your device will restart and reset the network settings.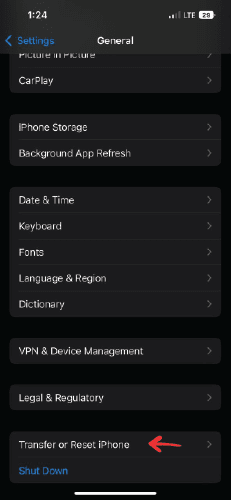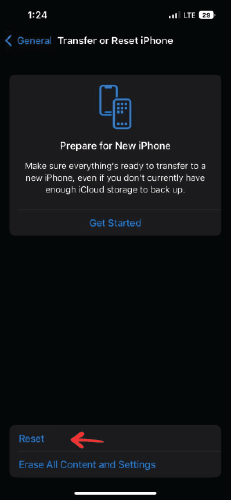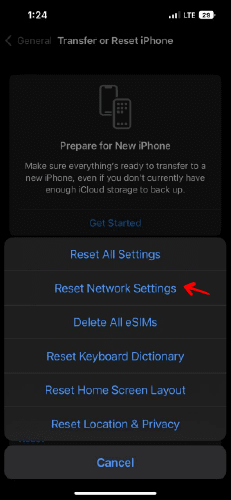 8. Update Iphone 13
A software update can fix anything and everything, for the most part. This is because the development team takes care of all issues ailing the previous update and releases patches for them in the latest update. So, once you update your device, all the fixes get implemented, and the iPhone 13 Bluetooth issues fix themselves.
Here's how to update your Iphone 13:
Go to General and then Software Updates.
If you see any update pending or available, ensure that it is installed promptly.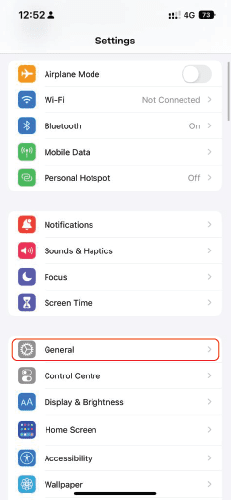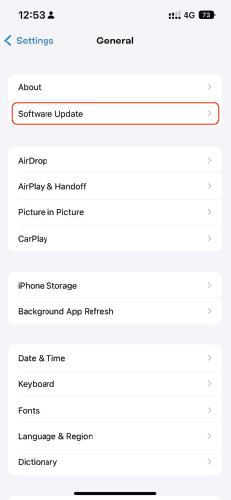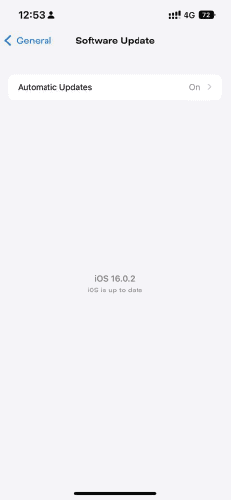 9. Contact Apple Customer Service
Tried everything, but iPhone 13 Bluetooth not discovering devices still? This might be the best time to pay a short visit to your local Apple Store to clearly understand the issue, especially whether it is hardware or software related. Check your Apple warranty status and get in touch with support.
Conclusion
That is all there is to know about iPhone 13 pro-Bluetooth issues. If you see your iPhone 13 not connecting to Bluetooth, try the methods as mentioned above one after the other to get a thorough idea of how to easily and promptly fix the problem. We hope this article was of help. Good luck!
FAQs
of updates, and a slew of similar causes. Follow the instructions above to fix the issues!
What Bluetooth version does iPhone 13 have?
iPhone 13 devices have Bluetooth v5.0.