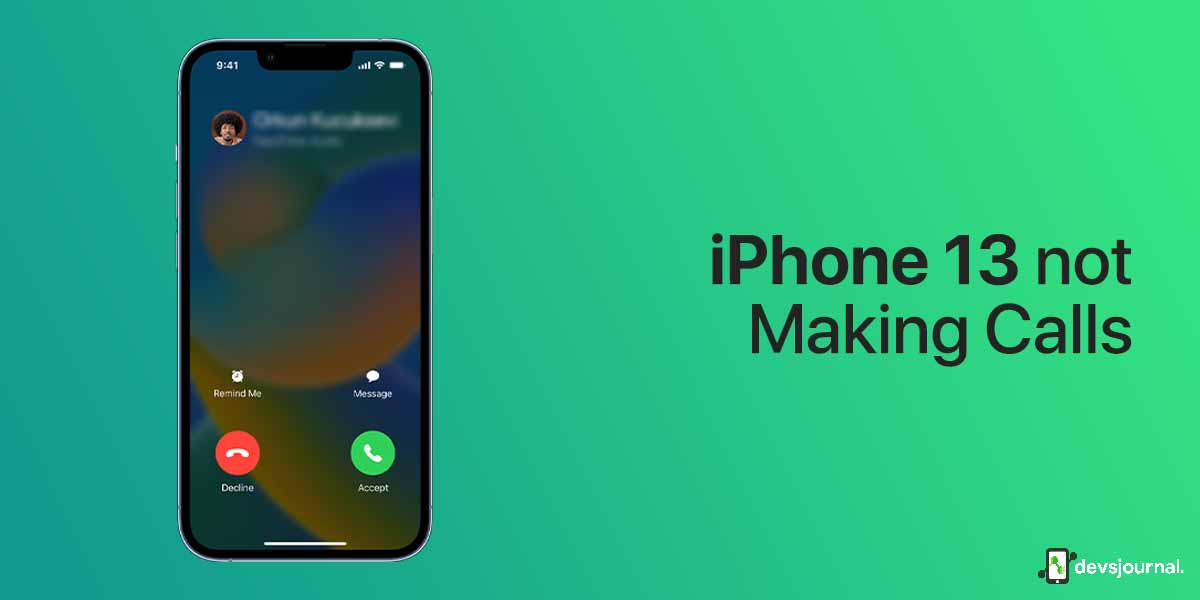 The most basic function of a phone is to make calls. If you are not able to make calls from your phone, it can get really frustrating. Lately, there have been reports of iPhone 13 not able to make calls after the new iOS update.
Chances are that the new OS bug has been causing iPhone 13 not to make calls. But, it might be because of other reasons as well. If you are facing a similar problem where you are able to send texts, but your iPhone 13 is not making calls, this article will help you fix that problem.
Fixes To iPhone 13 Won't Make Calls
Factoring in the cause of the problem the issue, the solution will be specific to that. You can follow each of the troubleshooting methods and see if it works, and if not, you can try another fix.
1. Make Sure You Are Under The Coverage Area
This is a very basic thing to check. The first thing you must check is if you are in the coverage area. If you have no network reception, calls will not go through at all. You can check the network coverage by checking the signal bare strength in the top right corner.
If your signal bar is strong and your iPhone 13 won't make calls, you can check for the next fixes. If there is no reception, note that areas like lifts, tunnels, being in underground areas will interfere with the network reception. If you are in such an area, go to another place that is open or not remote.
2. Ensure Focus Mode Is Off
Check to see if Focus mode is enabled. You shouldn't be prevented from making calls because of this, but you usually won't be able to receive them. Since the Focus mode simply mutes calls rather than totally turning them off, it will at least prevent you from noticing an incoming call.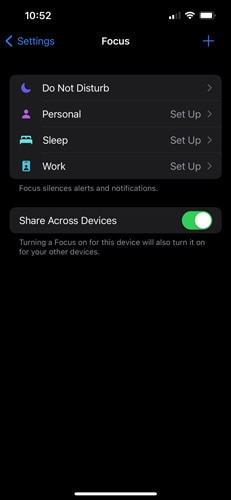 The focus mode can be disabled by swiping down from the top right corner. To disable Focus Mode, tap it one more.
3. Switch Off The Airplane Mode
Check if you have turned on airplane mode. Airplane mode turns off all the network until you turn it off. If you have airplane mode on, you will see a small airplane icon in the top right corner.
If you have turned it on and are not able to make calls, turn on airplane mode and try again. You can turn off the airplane mode from the control center or from the settings.
Other than iPhone 13 not making calls solution, the airplane mode method also works if your carplay app is not working on iPhone 13
4. Reboot Your iPhone 13
After attempting the aforementioned fixes, try restarting your iPhone 13 to see if that fixes the issue. Restarting your phone will often resolve many software-related problems, particularly if you've been using it for a few days. Restarting iPhone 13 can possibly resolve many iPhone 13 problems like overheating, cellular data issues, etc.
5. Re-Insert Your Sim Card
Just like restarting your iPhone, it is worth trying to remove and put back your SIM card in your phone. Removing the SIM will reset the network settings, and hopefully, it will fix any issues in the carrier settings and let you make calls again.
6. Check If a Number is Blocked Or Not
If you are trying to make a call not, it is not going through, and chances are that you may have the number blocked. Check your blocked contacts list and check if the person you are making the call to is on the list.
If it is, remove that contact from the list and try again. You can try the next troubleshooting methods if it is not on the block list.
7. Force Restart Your iPhone 13
If the usual restart does not work, attempt a force restart. If you haven't already used the force restart feature, it's just another way to turn off your iPhone.
It's also important to keep in mind that even while a forced restart may result in the loss of unsaved changes to files, it varies significantly from a factory reset, which purposefully deletes all of your data (so don't worry about losing any of your data).
To force restart your iPhone, follow these steps:
Simply push the volume up button while holding it down, then let go.
Press the volume down button, then immediately release it.
Press the side button repeatedly.
Once you see the Apple logo, let go of the button.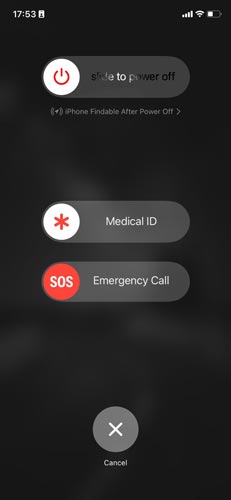 8. Reset Network Settings
It's possible that your network setup needs reset to fix issues in the software controlling your iPhone's cellular connection. Simply put, the troubleshooting procedure just takes a short while.
Resetting your network settings requires following these steps.
Select the Settings option.
Select General from the Settings menu.
The General menu contains an option to reset iPhone settings.
Reset Network Settings should then be chosen after choosing Reset from the menu.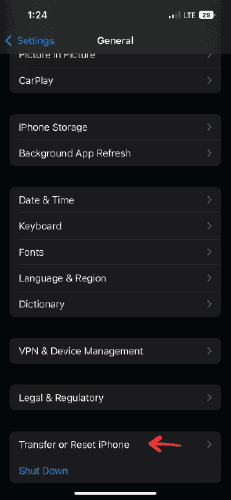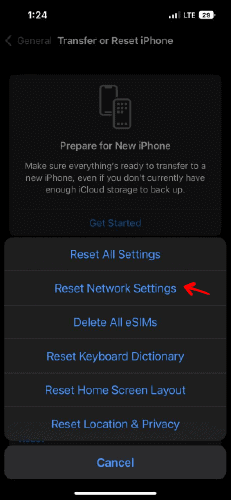 Please note that changing your network settings may result in the deletion of any previously saved Wi-Fi connections, so be sure to save or write down your Wi-Fi passwords before attempting this.
9. Check For iOS Update On iPhone 13
As mentioned above, the iOS update can be a potential reason to cause the problem of iPhone 13 not making calls. If none of the above solutions works for you, as a last resort, check for iOS updates.
You can check for iOS updates on your phone and update it if necessary. What you need to do is as follows:
To update the software, go to Settings > General.
A software update can be installed by selecting it. While utilizing iPhone, Apple permits you to continue obtaining crucial security updates. You can also update to iOS 16.
Make sure to choose Install Now. If the option to Download and Install is presented, select Download to download the update and select Install to apply it.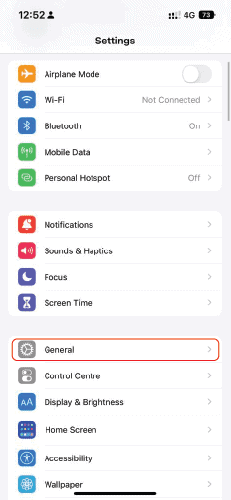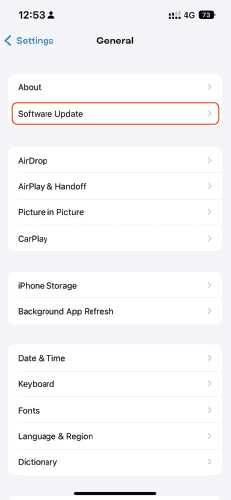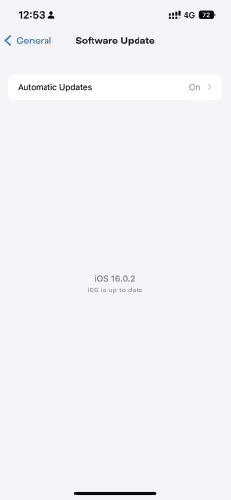 10. Contact The Carrier Support Team
Contacting the carrier support staff should be the last step if none of the solutions works. Possibilities of the issue being a phone-related issue is quite slim. The network carrier may be the cause of the issue, most likely.
To find out what should be done next, visit the carrier's location or get in touch with them through customer service.
Conclusion
Making calls is an essential feature of any phone and not being able to make calls can be very frustrating and problematic. Fixing the issue of iPhone 13 not making calls is pretty easy and, in most cases, because of the network problem.
Check your network settings and status and apply the given fixes to see what works and what does not. This article has helped you to fix the problem of the new iPhone 13 won't make calls.