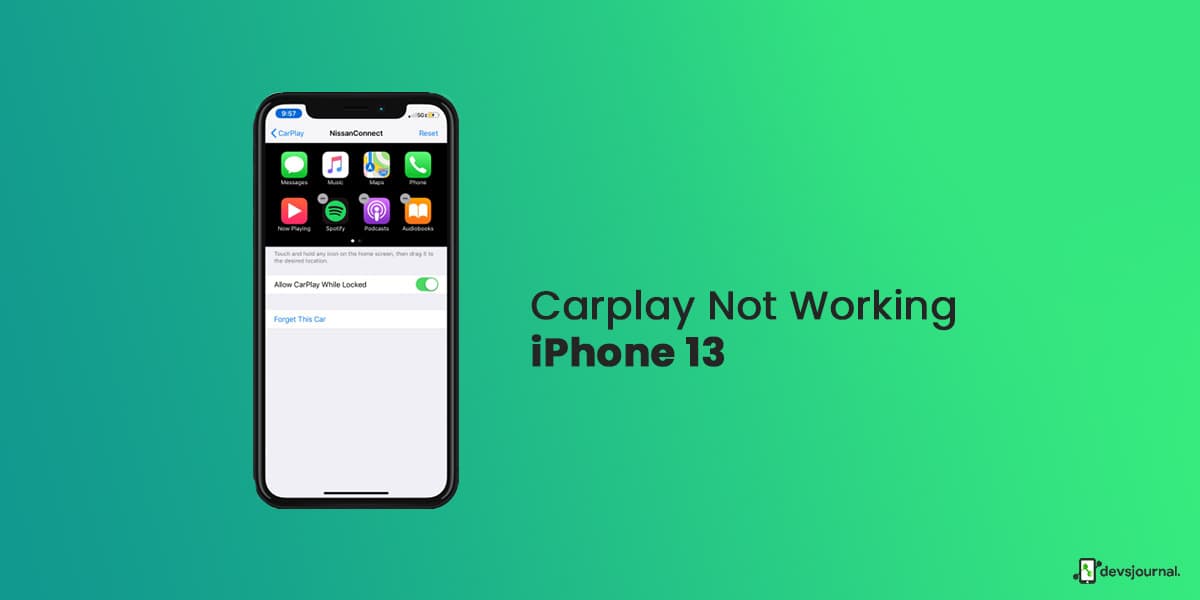 Is your iPhone 13 Pro CarPlay not working correctly? Do you need help connecting your iPhone 13 Pro to CarPlay? Does CarPlay suddenly stop working or keep disconnecting after connecting? Is CarPlay not recognizing your iPhone 13 Pro? Is CarPlay displaying a black screen and freezing? Finally, do you have a sound problem with CarPlay?
If you are facing any kind of problem with your Carplay in iPhone 13, there may be multiple potential problems. In this article, we will delve into all the fixes and troubleshooting you can do to fix the carplay not working problem.
What is Carplay App for iPhone 13?
Apple CarPlay makes it simple and safe to use your iPhone while driving, significantly improving your driving experience. While driving, you can use it to make phone calls, send or receive texts, check your map, and listen to music.
CarPlay is a standard app that comes with iPhone 13 that connects your iPhone to your car's infotainment system and displays a simplified iOS-like interface. This allows you to use specific apps in your vehicle.
CarPlay makes good use of Siri, allowing you to issue commands while driving and listening to music. Like any other application, Carplay can sometimes fail or stop working.
Reasons Behind iPhone 13 Carplay Not Working
If your Carplay is not working, there might be multiple reasons. The most common reasons for your iPhone 13 carplay not working are listed below:
Apple CarPlay is not available in your country or region.
CarPlay is not supported by your vehicle.
Something is wrong with your car's or iPhone's Bluetooth connection.
The USB cable has been damaged or has stopped working.
The iOS update is having problems.
The iOS version on your iPhone is out of date.
The iPhone 13 is not recognized by the Apple CarPlay stereo.
Your iPhone 13 is having app integration issues.
10 Fixes to iPhone 13 Carplay Issues
1. Ensure Carplay is Enabled
The first step is to ensure that CarPlay is properly enabled on your iPhone. You may have accidentally disabled CarPlay and will need to re-enable it.
A variety of settings could be interfering with the CarPlay connection. For instance, if you disable CarPlay, you must re-enable it.
Navigate to Settings and then to General.
Connect your car to the app by selecting CarPlay.
Also, enable the Allow CarPlay While Locked option.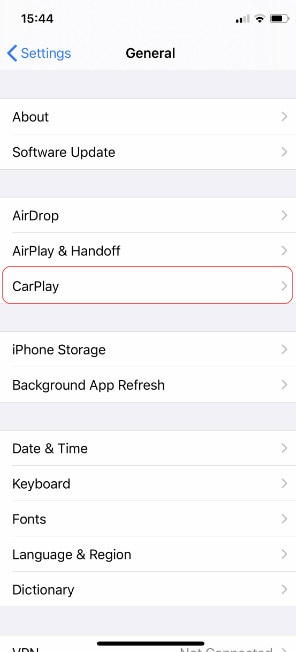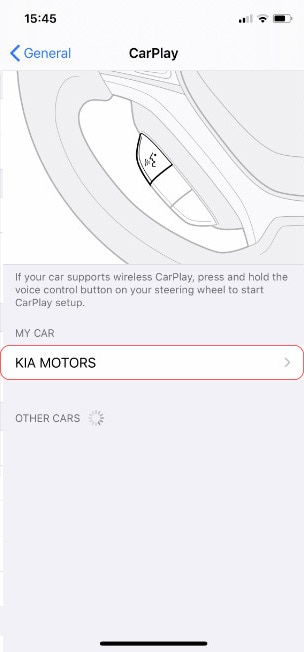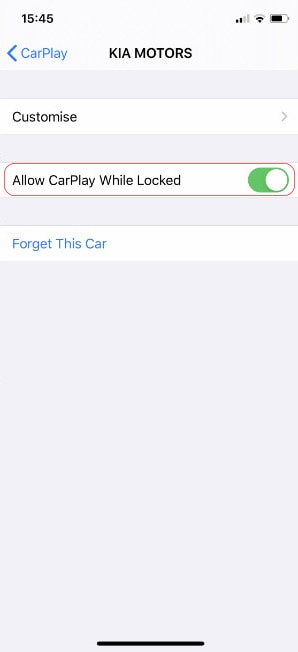 You can also re-enable it if you disabled it in Screen Time tab. Go to Settings > Screen Time > Content & Privacy Restrictions > Allowed Apps.
2. Check For Carplay Compatibility
Just because you own an iOS device and a car does not imply that you have Apple CarPlay. So, if Apple CarPlay isn't working on your iPhone 13 Pro, you should first see if the service is available in your area and if it's compatible with your vehicle. Apple CarPlay is currently available in the following 36 countries:
Australia
Germany
Mexico
Spain
Austria
Netherlands
Hong Kong
Sweden
Belgium
India
New Zealand's
Switzerland
Brazil,
Ireland,
Norway
Taiwan
Canada
Israel
Thailand
Russia
Chile
Italy
Kingdom of Saudi Arabia
Turkey
Denmark
Japan
Singapore
The United Kingdom
Finland
Mainland China
South African Republic
UAE (United Arab Emirates)
France
Malaysia
Korea, South
The United States
3. Check If Your Carplay Is Connected Or Not ( Bluetooth and USB)
Another possible reason for Apple CarPlay not working on your iPhone 13 Pro is a faulty connection. You can connect your phone to your Apple CarPlay Stereo in two ways: via cable or via Bluetooth.
Check to ensure the wired connection (whether a lightning cable or a cable for your aftermarket system) isn't frayed or damaged. If it is, change it and see if that solves the problem.
Check to see if the cable fits snugly into the USB port on your stereo. If the connection is loose, try a different port. Better yet, try a different cable.
4. Enable Siri On Your iPhone 13
Siri must be enabled for CarPlay to function. You must enable Siri on your iPhone 13, iPhone 13 Pro Max, and iPhone 13 mini if you have been using voice commands for CarPlay.
Launch the Settings app.
Choose Siri & Search.
Make sure the following features are enabled under "Ask Siri":
Look for the phrase "Hey Siri."
For Siri, press the Side Button.
When Locked, Allow Siri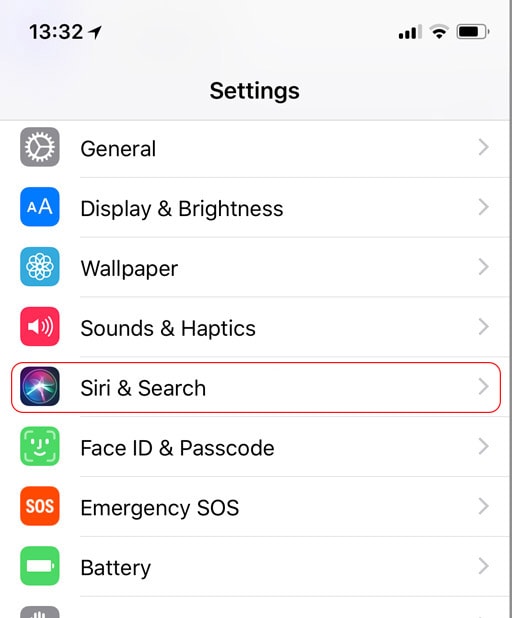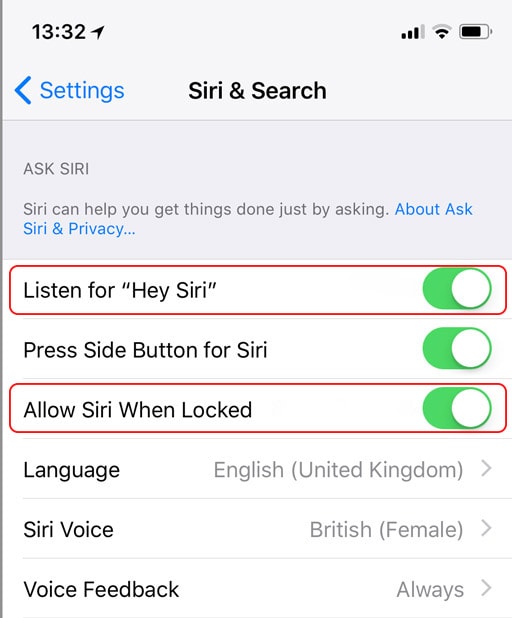 When you first enable the Listen for "Hey Siri" feature, you'll need to configure Siri to help the voice assistant recognize your voice. Here's how to get Siri to work for you:
When you see the Set Up "Hey Siri" screen, tap Continue.
Each command that appears on your screen should be entered into your phone.
To finish the setup, click Done.
5. Check For Any Carplay Restrictions
If Apple CarPlay does not detect your iPhone 13 Pro, the service may be disabled on your device. Follow these steps to ensure that CarPlay is unrestricted:
Navigate to your phone's Settings app.
Select Screen Time from the drop-down menu.
Navigate to the menu Content & Privacy Restrictions.
Select the Allowed Apps option.
Check that the toggle next to CarPlay is turned on.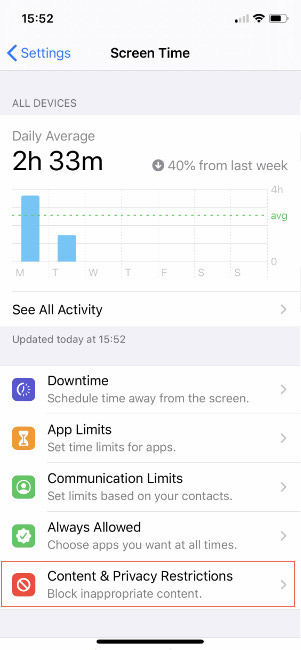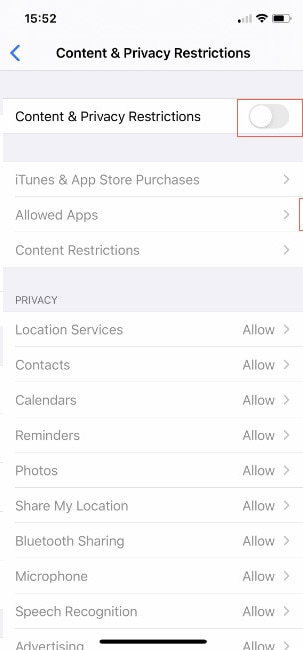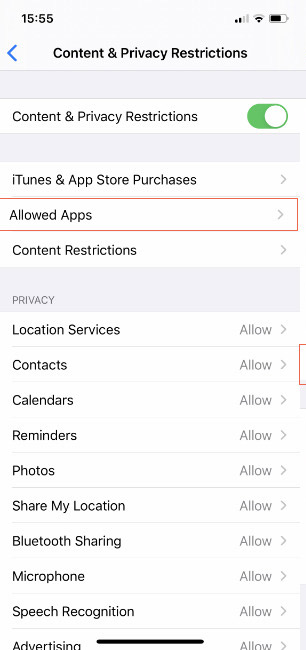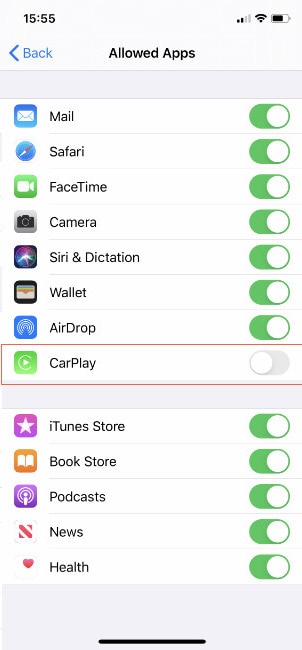 6. Check If Airplane Mode Is On or Off
If you're using a wireless connection to your CarPlay stereo, ensure both Wi-Fi and Bluetooth are turned on. Airplane mode disables all your network connections which might be why your CarPlay is not working.
Check that your iPhone is not in Airplane mode.
Airplane mode will prevent your iPhone from making any wireless connections; disable it in Settings. If it's turned off, try turning it on and off again.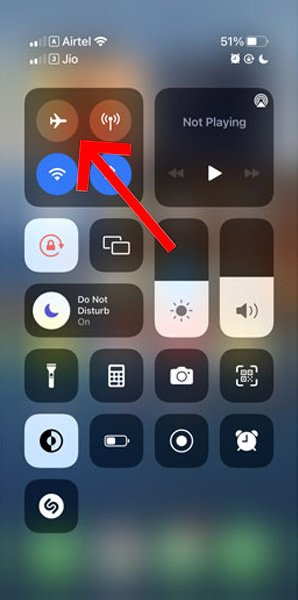 7. Reconnect Carplay
Your CarPlay connection may have become corrupted at some point; you can try to forget and reconnect. Here's how you do it:
Select Settings > General > CarPlay.
Select the car you're attempting to connect to, and tap Forget This Car.
Then restart your car and reconnect it wirelessly or via a USB cable.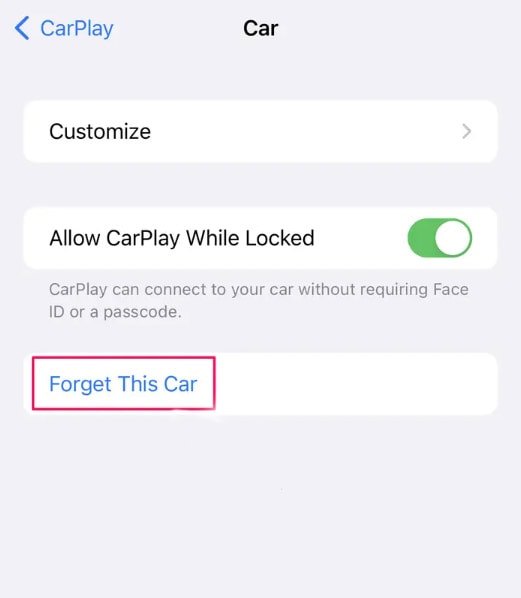 8. Reboot Your iPhone And Car
If you can't see the Apple CarPlay logo on your car's display, try this method to fix the problem. If your Apple CarPlay isn't working, sometimes all you need to do is restart your iPhone and your car. This aids in the resolution of any software issues that your phone and infotainment system may be experiencing.
Hold down the side button and one of the volume buttons.
Stop pressing when the Power Off slider appears on the screen.
Swipe the Power Off icon to the right. It will take approximately 30 seconds for your device to turn off.
Long-press the Power button for about 10 seconds to restart your phone. When you see the Apple logo, it come to a halt.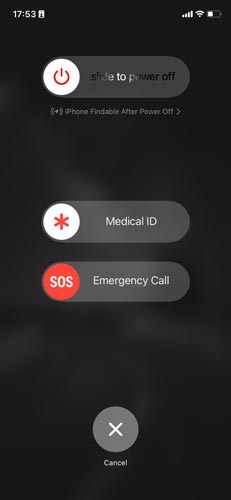 Connect to Apple CarPlay again after restarting both your iPhone and your car to see if it is now working.
9. Check for ios Update
They're easy to ignore, but OS updates are more vital to your phone's performance than you might think. Besides fixes to security bugs, they also provide your iPhone with the drivers and software required to do its job effectively, including connecting to and running Apple CarPlay.
So, if your phone's iOS version is not up to date, that's probably why your iPhone 13 Pro CarPlay is not working.
Go to Settings > General > Software Update. If an update is available, tap Download and Install and follow the onscreen instructions.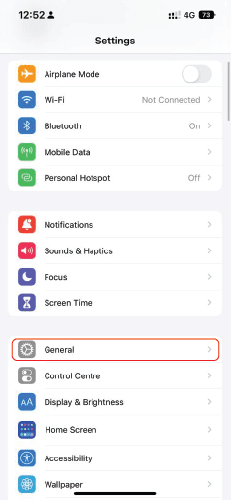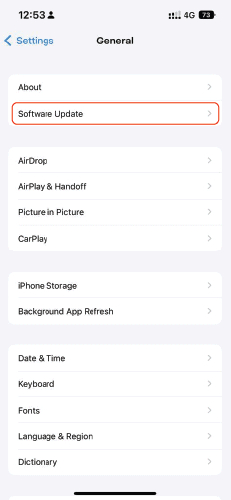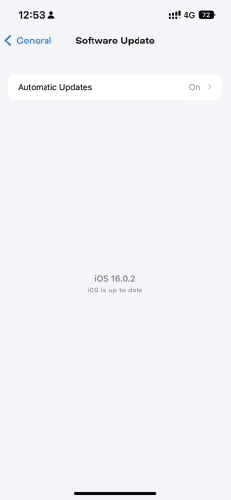 10. Reset iPhone 13 Settings
If you cannot fix your issue with any of the methods mentioned above, you might have to reset your iPhone 13 settings completely. Changes to your phone's system settings could also cause Apple CarPlay not working on the iPhone 13 Pro. In such cases, you can resolve the problem by resetting your iPhone's settings.
Note that doing so will result in the removal or restoration of your Home Screen layout, keyboard dictionary, Apple Pay cards, privacy settings, location settings, and network settings. However, no data or media files are deleted during the process.
Follow these steps to reset your iPhone's settings:
Go to the Settings menu.
Look for and select General.
Tap the Transfer or Reset iPhone button.
Select Reset.
Select Reset All Settings.
If your device requests it, enter your passcode.
Reset All Settings to confirm the action.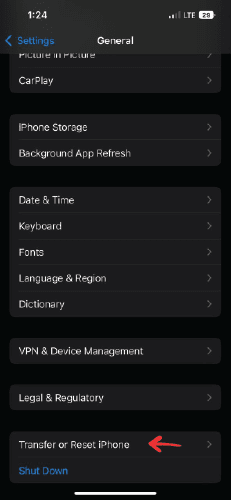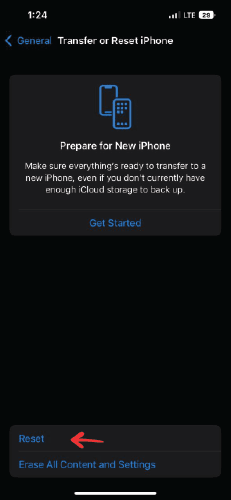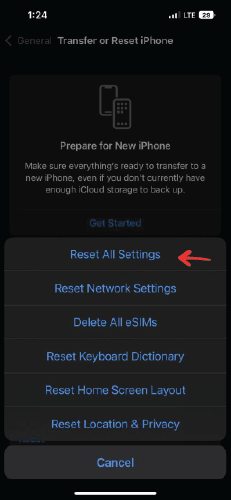 Please wait for your phone to restart automatically once it has finished reconfiguring all of its settings. When it does, you'll need to restart WiFi, Bluetooth, and Siri to reconnect to Apple CarPlay.
Conclusion
CarPlay is an extremely useful app while driving or using a driving companion, but it might also run into issues sometimes. Some can be caused by connection issues or might be software issues.
You can try the above-mentioned fixes to solve your Carplay connection issue. Overall, these are some solutions to the Apple CarPlay not working problem. However, if you are still unable to solve the problem after trying all of these solutions, it is best to contact Apple Support for assistance.