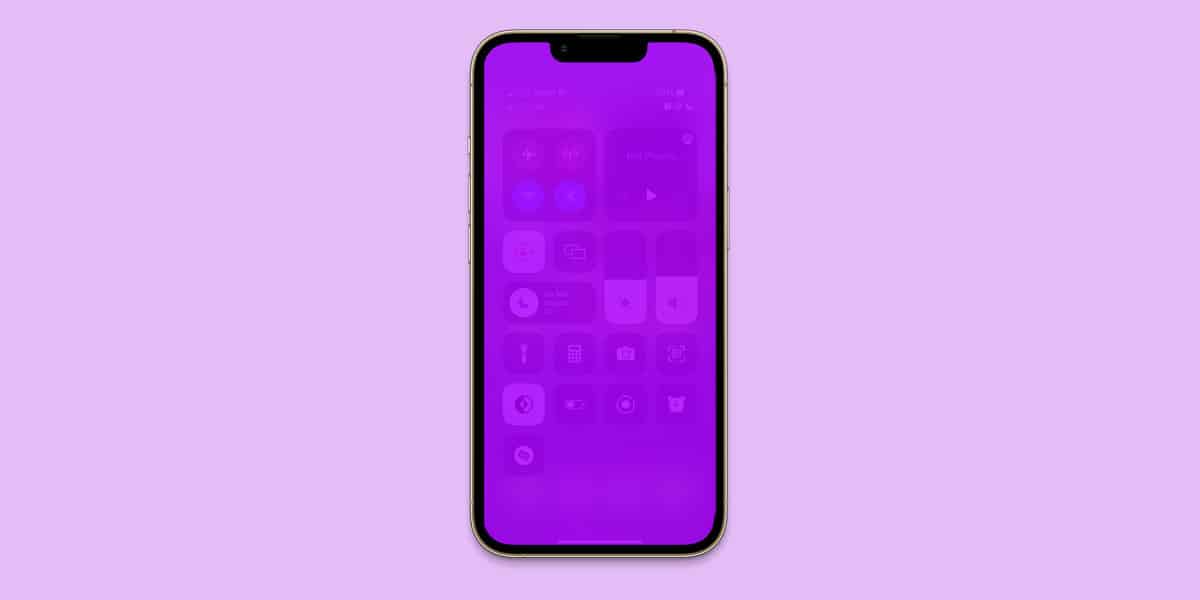 It has become customary at Apple to come out with a brand new peripheral each year. As promised, Apple finally unveiled the iPhone 13, iPhone 13 Mini, iPhone 13 Pro, and the iPhone 13 Pro Max back in 2021. These flagship models come with several new hardware updates followed by a new operating system in iOS 15. Unfortunately, it seems that the latest iPhone 13 is off to a rocky start, as several users have reported recurring crashes when using their device.
Soon, what started off small became a large-scale issue for many as users started reporting an iPhone 13 pink screen problem. These issues were largely reported either post damage, screen replacement, or after running the latest software update. If you, too, are experiencing the iPhone 13 purple screen of death, we have you covered.
This article will walk you through the fixes required to cure the pink screen on iPhone 13, 13 Mini, 13 Pro & 13 Pro Max. In addition, we will also let you know about the probable causes for the same.
Why is My iPhone 13 Screen Pink?
As mentioned above, users started facing the iPhone 13 purple screen of death either post phone damage, screen replacement, or after running the latest iOS update on their phone. Therefore, it is clear that there could be several reasons for the iPhone 13 pink screen issue. To make it easier for you, we have listed some of the common reasons you face the iPhone 13 purple screen of death.
Latest Update
Errors Within The System
Faulty Phone Screen
Hardware Glitch
Ways to Fix iPhone 13 Pink Screen
Mentioned above are some of the key causes of the iPhone 13 pink screen problem. However, it is very likely that your iPhone 13 might suddenly encounter a pink screen without showing any symptom of the above causes whatsoever. Now that we have walked you through the probable causes for the iPhone 13 pink screen problem, it is time to arm you against the fixes for the same.
1. Restart your iPhone 13
A quick restart can work wonders for you. Although you may think of this as a cringe step, restarting your iPhone 13 is a proven way of getting all the glitches or minor bugs out of the way. This is because starting your system afresh makes your system automatically get rid of any bugs or issues tampering with your system. Therefore, if you are facing the iPhone 13 purple screen of death, then go ahead quickly restart your system.
2. Update your iOS
Developers explicitly design updates to enhance your phone's features and take care of bugs, if any. In simple words, running an older version is likely to give you the pink eye and, in this case, the pink screen. To update your iPhone 13,
Launch Settings on your iPhone 13
Select General
Locate and select Software Update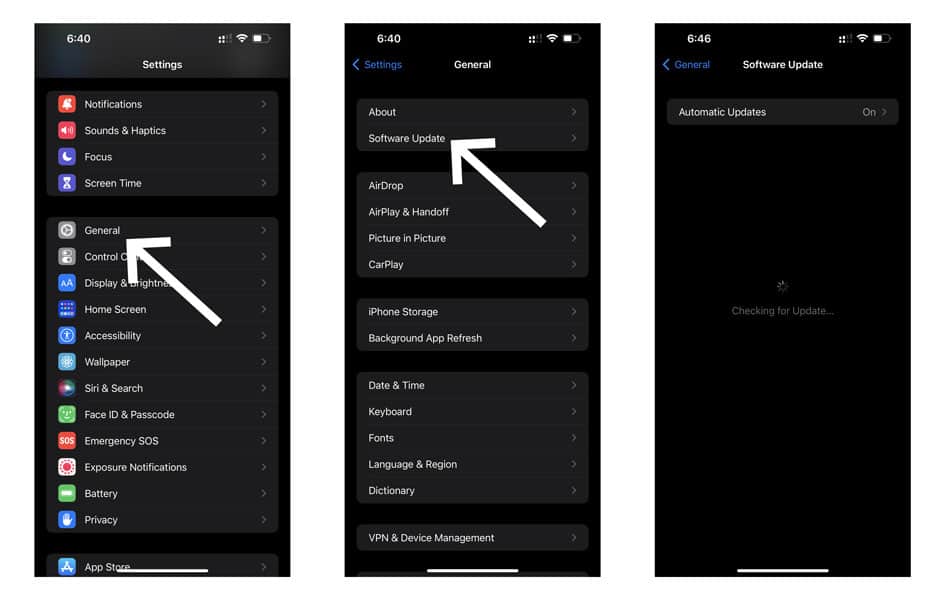 Your iPhone will now search for available updates
If an update is available, download it.
3. Restore iPhone 13 with Recovery Mode
Restoring your iPhone 13 is very similar to the reset feature that can be found in Android phones. Note that implementing this step will cause you to lose all data whatsoever. Therefore, ensure that you backup all your essential data before your restore iPhone 13 with recovery mode. If the backup is taken care of, follow the steps mentioned below:
Connect your iPhone to a PC/Mac
Press and release the Volume Up button quickly
Repeat the above procedure with the Volume Down button
Next, press and hold the Side Button
Wait for the Apple logo to appear on your screen
Launch iTunes on that PC or Mac
Wait for iTunes to discover your device (iPhone 13)
Once iTunes detects your device, you will see multiple options on your screen
From the options given, tap on Restore Your Device
Wait for the restoration to finish. Note that this step will completely wipe out everything present on your iPhone 13
4. Potential Hardware Malfunction
If you are reading this step, we feel sorry for you. As we mentioned earlier in the article, you likely have a faulty screen altogether that can be causing this issue. This faulty screen is primarily the result of any hardware malfunction that may have taken place in your iPhone 13.
In such cases, it is clear that none of the fixes we have mentioned in the article will work out for you. Hence, we strongly suggest you visit your nearest Apple Store and have your phone checked by an expert.
Conclusion
Glitches, bugs, and errors are quite common to both Android and iOS users. These things tend to be even more frustrating when they start occurring on a newly purchased device. Such is the case with iPhone 13. If you, too, are facing the iPhone 13 purple screen of death, then we hope our article finds you at the right time. Do let us know in the comments section which of the fixes mentioned above worked out for you.