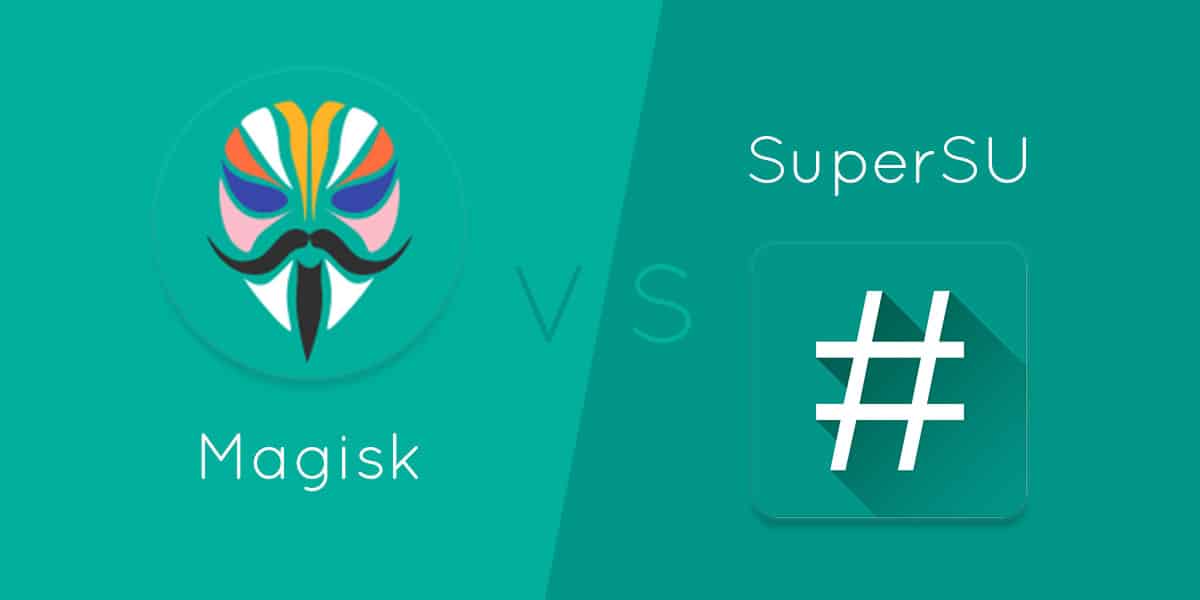 If you are a tech geek and love to play around with various functions and features on your smartphone, surely iPhones are not made for someone like you. Instead, the phones that can amaze you in many possible ways only come from the Android family. Android phones, undoubtedly, are very popular for how user-friendly they are.
Not just that, the level of freedom that users get from Android is barely there on any other platform. Taking advantage of that, most people just don't feel satisfied even with that amount of freedom and choose to root their devices.
There's nothing bad in rooting as it allows you complete customization of your phone and remove the tie-ups from any officials. But, as you search the web, you might find various methods and articles such as "How to root with SuperSu" in which you can easily learn how to install SuperSu and make root your phone right away. But, is it the best possible way to root any Android phone or some SuperSu alternative has taken this prideful place?
A newcomer, called Magisk is the new kid on this playground that uses a completely different approach to root your phone. In fact, it seems to be more modern and has some advantages over SuperSu. So, this article is all going to be about Magisk vs SuperSU. Hence, if you are interested to know which one is a better method for your smartphone, you should stick to this article and read it till the end.
What is Magisk?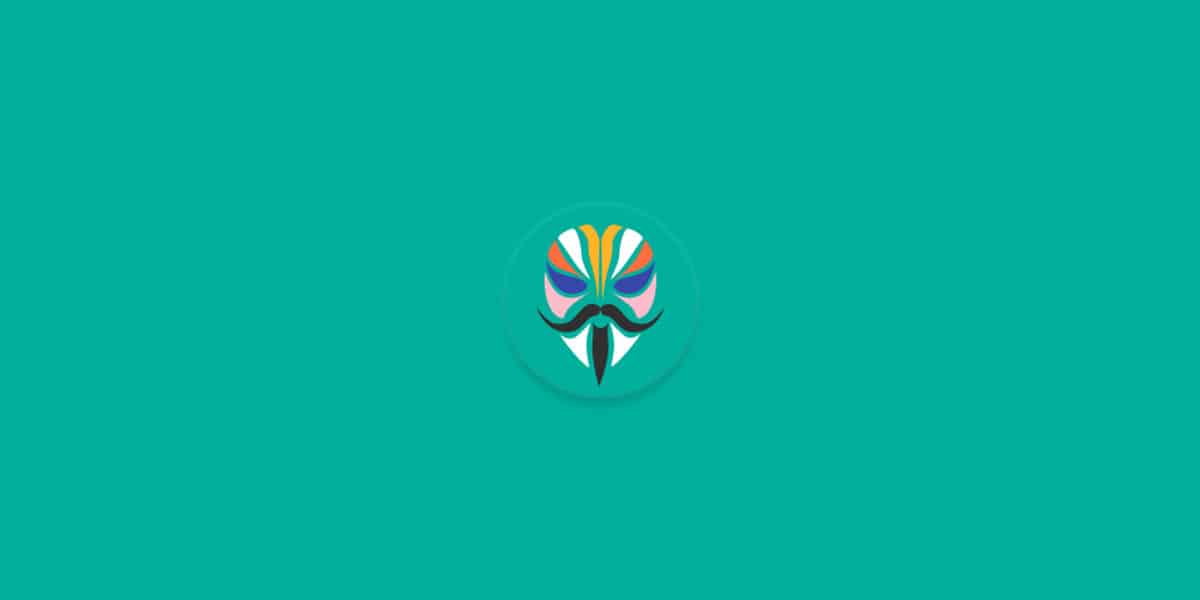 Before jumping into the competition, we should grasp a little piece of knowledge of what Magisk actually is. When we root our Android smartphones, we are trying to access the root directory so that alterations can be made into the root files to have a better grip over your phone's settings.
Magisk is the new generation tool that does the same job by placing its own partition along with the default boot partition. However, in a way, it does not alter any of your phone's default files, and no tampering of system files is involved here. As a result, most people also call it a systemless root.
There is a SafetyNet API working on everyone's phone that detects if your phone is rooted or not. If it detects there are some alterations made to the system files. Then, a red flag is sent to apps which are not meant to work on rooted devices such as Google Pay, and other applications of that sort. But, since the Magisk method keeps the system files intact and just places its own as an overlay. There are no such issues, and the SafetyNet API is tricked successfully.
As a result, you can simply use every application on your phone that involves banking. You can also use Magisk on your phone to hide the root from the company. So, what seems to be a better option? Magisk or SuperSU? Don't judge at this moment. Let us talk a little about our old veteran as well.
Phones rooted With Magisk
What is SuperSU?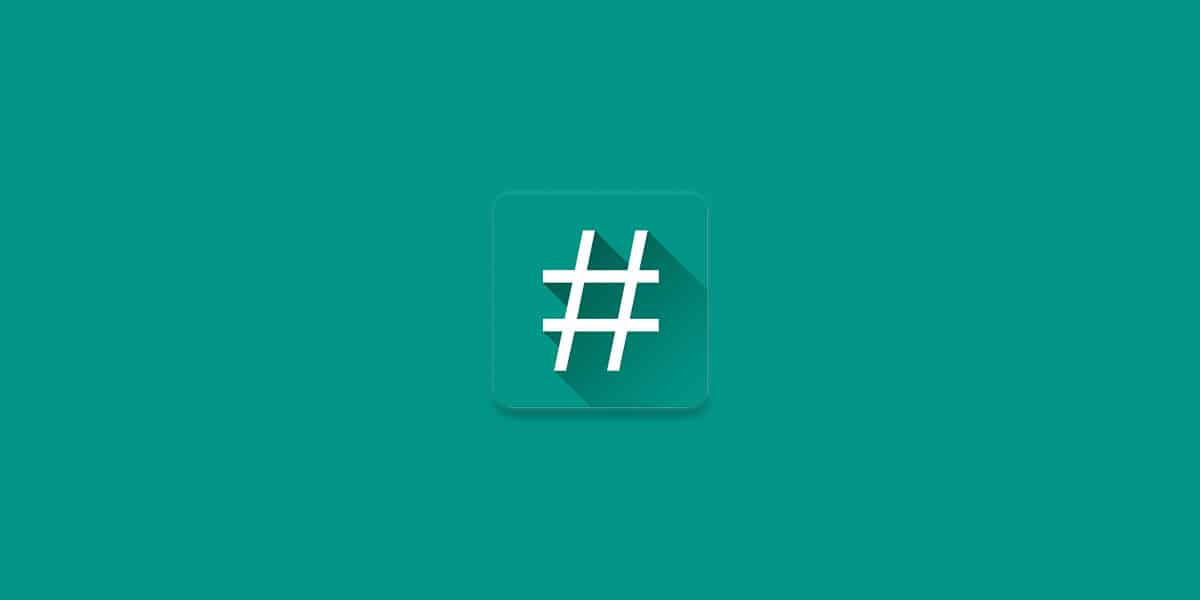 If you have ever rooted any old smartphone before, there would surely be SuperSU involved in that. Well, we have used it by ourselves as well and rooted phones in the past. But, since the Android Marshmallow version rolled out, the SuperSU method failed to perform as efficiently as it did before because of the strict security policies implemented by Android.
What SuperSU does is that it tampers your system files and replaces them with its own system partition. In this method, the original system files do not stay on your phone, and the newer one from SuperSU takes its place.
Thus, it cuts off all the connections from the official, and you can never ever get those OTA updates on your phone. Once SuperSU gets installed on your device, you become the complete owner and have to take care of everything by yourself.
Since it tampers the system files directly, the SafetyNet must detect that and send the indication to apps that involve banking work. Thus, you are no longer allowed to use any application like GooglePay, Netflix, etc. Despite all these facts, SuperSU has served us well in the past and has provided us with the privilege to use our Android phones in the most advanced way possible.
Phones Rooted With SuperSU
Magisk vs SuperSU?
So, you might be wondering which rooting method is apt for you and everyone else these days? SuperSU or Magisk? Frankly, both methods can help you successfully root your Android phones. But, if you are someone whose phone runs on any version older than Android Marshmallow, you will hardly find a Magisk installation for your device. Because our old veteran SuperSU still has the crown in that region and Magisk is meant for newer Android versions. So, how do they differ from each other? They are different in almost every aspect. Let us discuss this.
1. Rooting Methods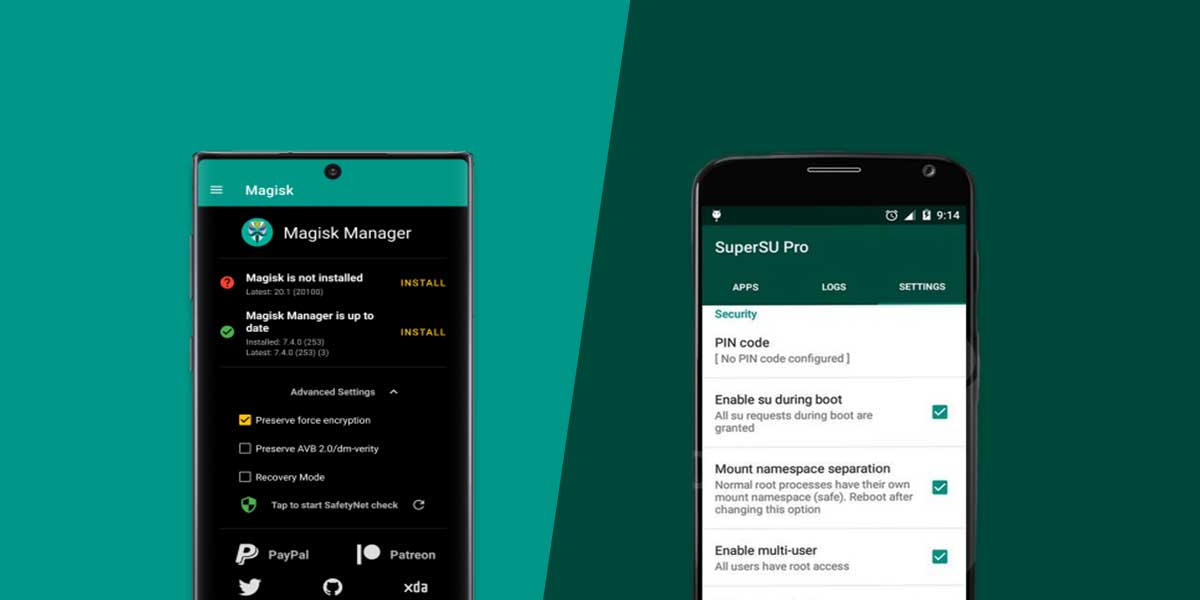 First of all, the major thing that distinguishes them is their rooting methods. While both the methods are capable of rooting the device successfully, their approach to doing so is completely different. The SuperSU gets installed in your system by replacing the system partition entirely. Whereas on the other hand, Magisk replaces the boot image of your system with its own one while keeping the older and original system files intact.
The SuperSU method was quite effective until Android released better security patches. But, it still remains to be Android; after all, devs found the new way to bypass the security checks. Hence, if you want to keep using banking apps and games like Pokemon Go, and others, replace SuperSU with Magisk to enjoy root access in the best way possible.
Even if you wish to remove the root access from your device, it is easier to do if the rooting is done via Magisk. However, in the case of SuperSU, you will need to download and flash the system image once again. That is actually bad since you will have to go through the setup process once again and all your phone's data might also be lost during the process.
2. Modules
Users have often asked this question: "What is SuperSU app" and what does it do? When you install SuperSU on any Android device, you will see the SuperSU app icon in your phone's app drawer; the icon is an indication that you have successfully enabled root access on your phone. However, with SuperSU, users get only a limited number of root apps to use. In the name of modules, there is just an Xposed framework available to work with SuperSU.
However, if you replace SuperSU with Magisk, Magisk is a clear winner as it is much more advanced in providing features. First of all, the Magisk Root Manager application is quite intuitive and easy to use. Apart from that, there are various modules available for Magisk that can change your Android phone in a completely fun way.
There are modules available which can replace the emojis on your phone; RAM management can be handled easily, Camera2 API Enabler, Active edge customizations, etc. and the list goes on and on. Therefore, we give full points to Magisk in this Magisk vs SuperSU battle in terms of customizations and availability of modules.
Thus, if you still opt to root with SuperSU, even in 2022, you will miss out on many features even after having a rooted Android device.
3. Open Source vs Closed Source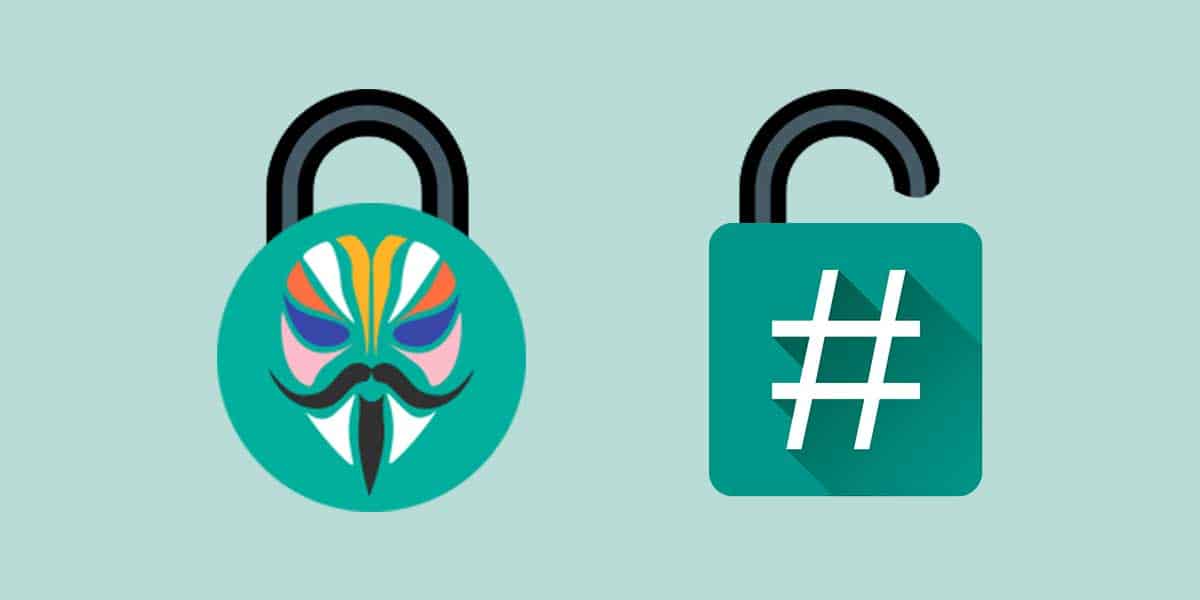 If we talk about Magisk vs SuperSU on the basis of their source and origin. Our older veteran in the competition comes from an open-source family. That means, its source code is available and even you can easily gain access to it. One beloved example of an open-source operating system is Linux, that being the major reason why developers love it more than Windows, just because it offers better security and more freedom to use.
Whereas, the Magisk, on the other hand, is a closed source application and people usually feel risky while installing applications from unknown sources. However, despite being a closed source application, it is totally safe for your device and does not cause any harm as tested by the thousands of developers.
The benefit of being a closed source is that it provides a much better user interface, along with additional features like access to use a variety of modules. Not only that, in comparison to SuperSu, Magisk Manager also receives its own OTA updates, so your device can always stay one step ahead. So, it is a better option to go with Magisk rather than to install SuperSU on a smartphone since it even allows you to have access to all your favorite games like Pokemon Go and various other apps that involve banking.
Conclusion
We assume you have much better knowledge about both the rooting methods after going through this article, as you can already notice that Magisk seems to be a clear winner in the Magisk vs SuperSU battle. Well, this is because Android has much better security now, and SuperSu is not very reliable to work along with such security. Since it involves altering the system partition, you might also experience a lot of bugs if you opt to install SuperSu.
Whereas, the Magisk method is much easier and bypasses Android security checks quite well. As a result, you can enjoy every function on your phone like before while enjoying the root benefits alongside. We can't neglect that SuperSu is an amazing root method, but we need to keep upgrading things with time. And, who knows maybe one day we will have to use some other rooting method that might even replace Magisk in the future. But for now, Magisk is the only king here and provides the best method to root any Android device.