After the happening of one of the most unexpected event, Donald Trump becoming the president; Donald trump memes started flooding all over the Internet. The twitter account, " Trump Draws" went viral because of its funny memes of Donald trump showing the executive order. But now, if you have a creative mind & your editing skills are stopping you from being the funny guy in your College's group chat. Look no further than this app "Donald Draws Executive Doodle".
In this App, you can create your own meme of Donald trump showing your desired Image,Text or drawings. It allows you to create your own version of executive order and place it in the president's hands for the cameras to see. The app allows you to be creative & add different Image,text or draw on both the pages of executive order. Here's an example GIFs of Donald trump showing his love to Devs-Lab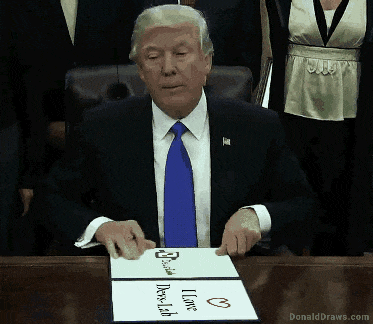 If you're planning to use the app after seeing the above GIFs, you'll surely love the App description which reads as,
You don't have this app? Sad.

You don't need this app? Wrong. You're wrong.

This app is gonna be uge. It's gonna be big. It'll be the biggest app. It'll be the best app. It is the best app. This app is gonna make the United States of Amemeica great again. It's gonna be everything. Trump approved.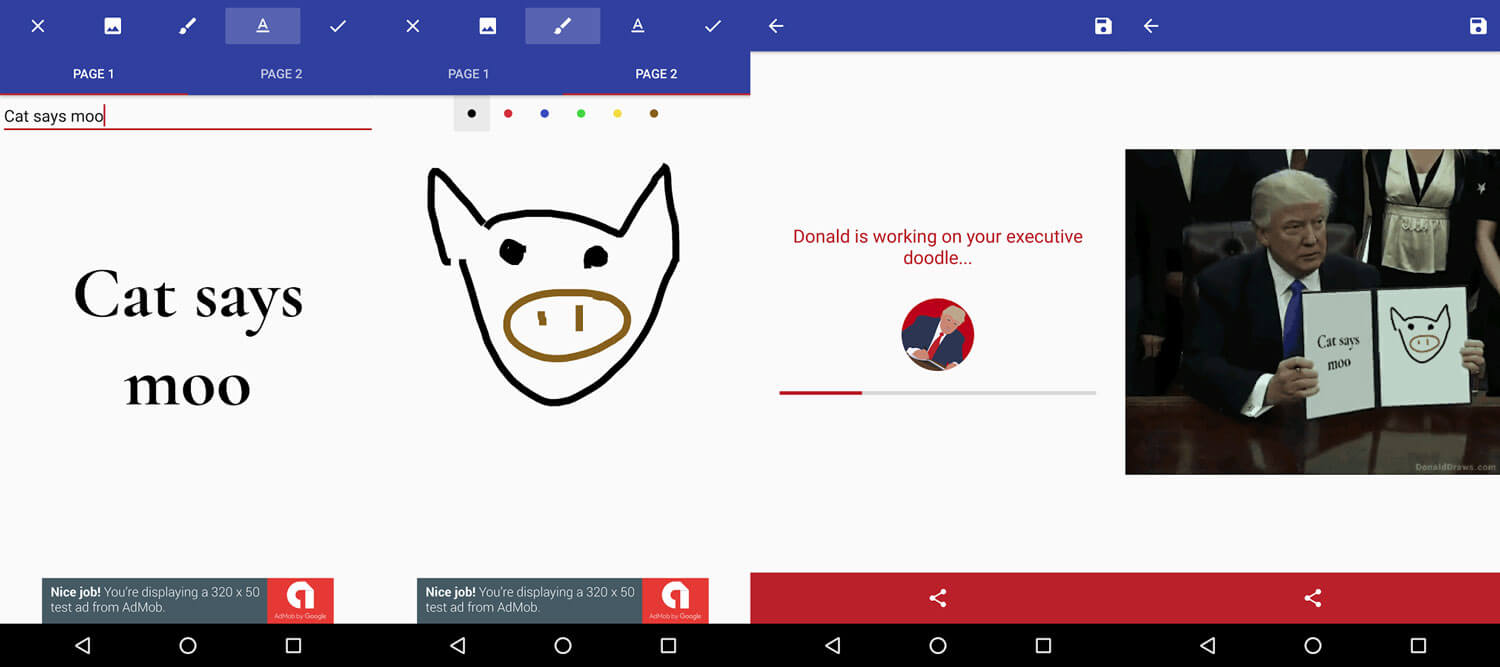 Overall the app is fun to play with & show your creativity be the star in your friend circle. Yeah, I know you love making fun of people. So get started and MAKE MEMES GREAT AGAIN.