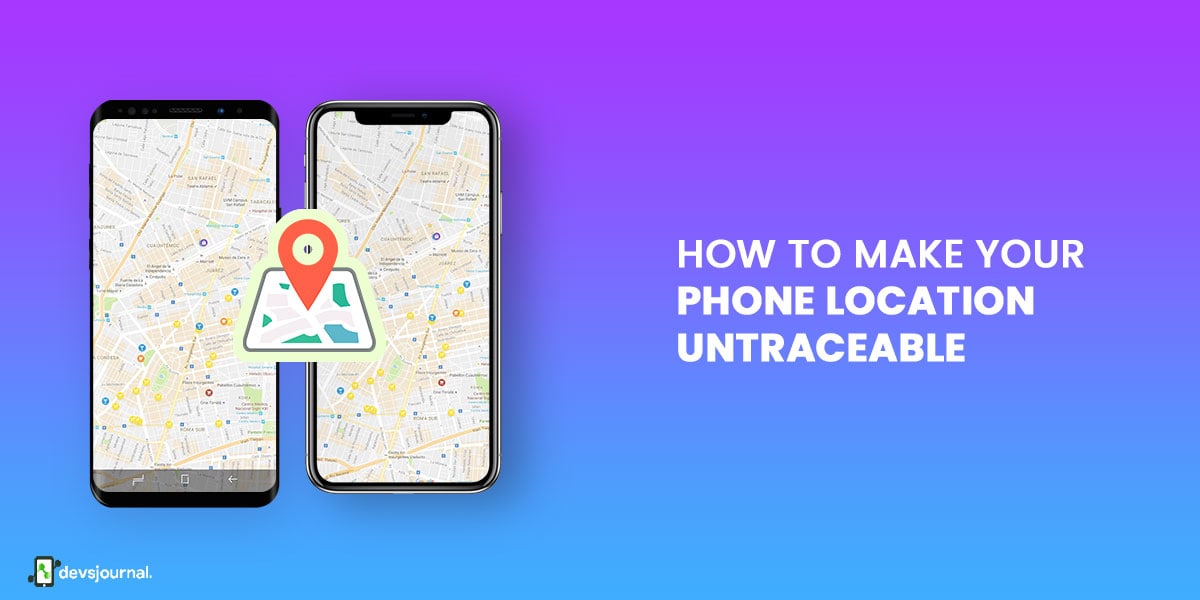 With the increasing use of the internet on phones comes security risk, like exposed location to various attacks and privacy issues. It is alarming to know that almost all the apps installed on your phone ask for access to your location.
With access to location, apps may not even function. Many do not wish to have their location tracked, and there are a few solutions for such people. The reason to make phones untraceable can be anything from Privacy to safety.
This article will guide you on how you can make your phone location untraceable, how to use certain tools, and how to use this method to secure yourself responsibly.
How To Make Your Phone Untraceable
While location tracking on your phone lends security when your phone is stolen, the lines between safety and Privacy are blurring. If you are uncomfortable with apps and companies tapping into your location data, you might want to make your location untraceable.
You might not want to share your location with your friends or family. No matter the reason, here are some ways to make your phone location untraceable.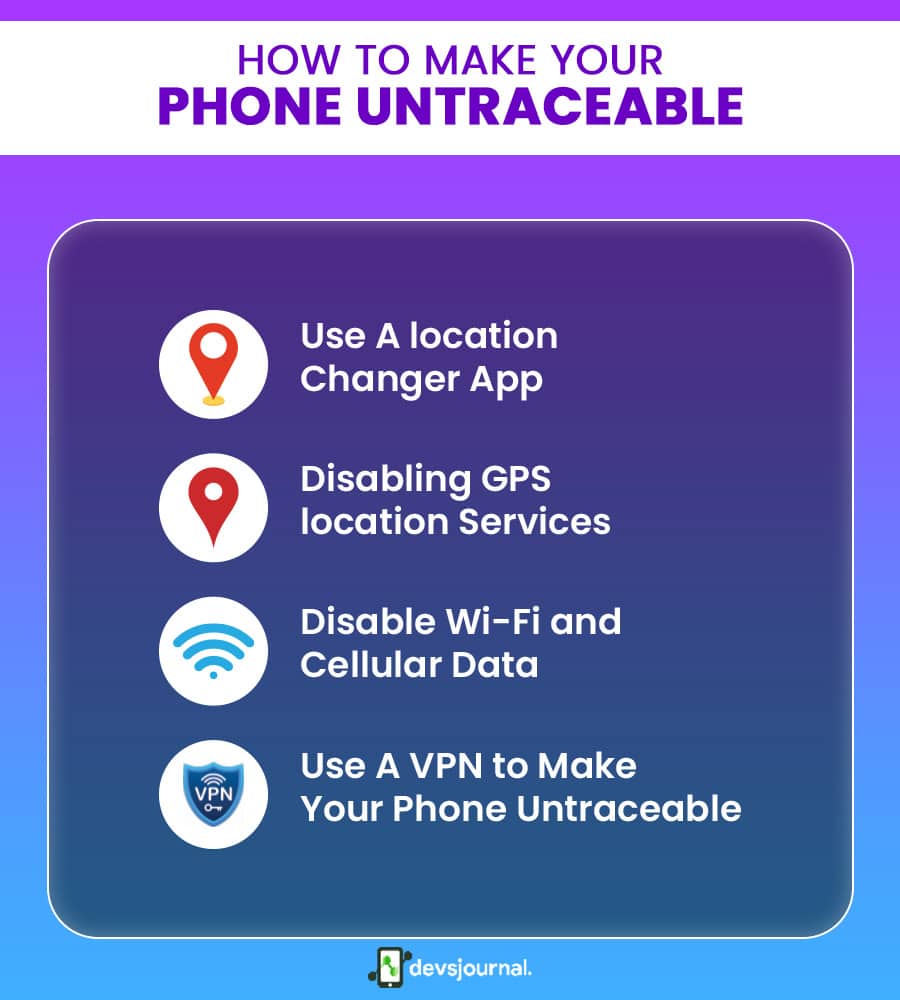 1. Use A location Changer App
Some applications or apps can feed virtual or fake locations to the apps instead of your real location. This is extremely useful in the case when certain apps require you to keep your phone location turned on even though it is irrelevant.
Even if keeping the location turned on is essential for the app to function, apps like these can help you mask your real location easily. You can download such apps on Windows, Android, or Apple devices.
Although, you must be careful of these third-party apps as many of them don't work properly and may not truly mask your location data. If you do not have any secure, reliable location masking application, you can trust the EaseUS MobiAnyGo location changer app, which is best for iOS Users.
EaseUS MobianyGo is a security application that can change your location to anywhere you would like it to be. The use cases with this application are endless as you can match with more people on dating apps, play location-based AR games like Pokemon Go without going to outside locations, and share virtual locations on social media apps like Snapchat or Whatsapp.
EaseUS gives you complete control over the location you want to show to the apps on your device. It is also possible to customize routes by selecting two or more spots on the map or to simulate GPS movement with customized speeds using this application.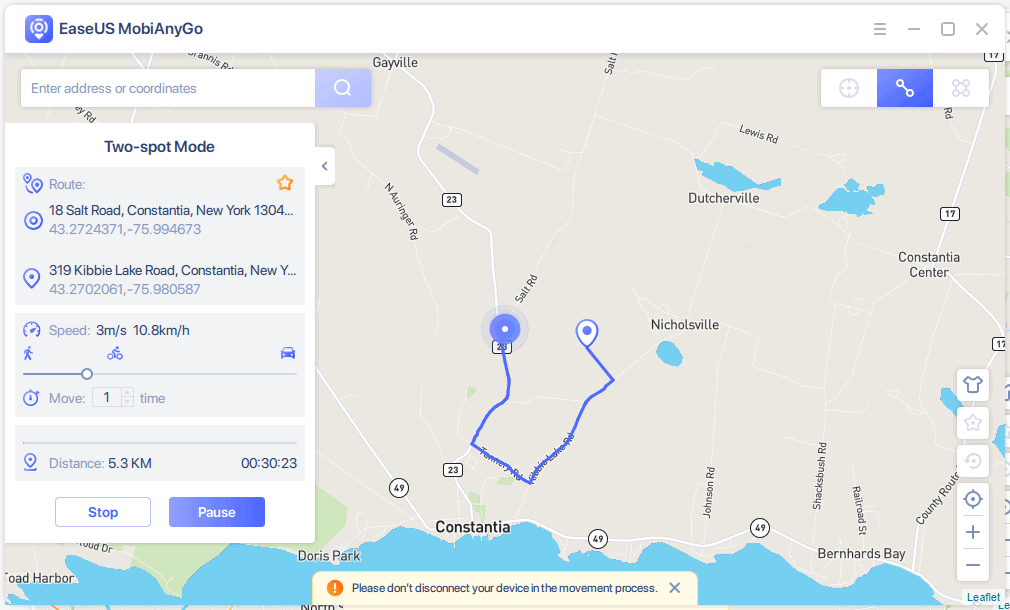 As long as you use this app within limits, it can provide you great security from keeping your phone location tracked by malicious mobile apps.
2. Disabling GPS Location Services
You could argue that the simplest solution is to turn off your GPS location service on your phone. You can disable your GPS or Location from your phone. You will usually find it in the notification toolbar on your phone.
If you are not sure how to do it, follow the steps below:
Go to Settings
Navigate to Privacy> Location.
Toggle off the location on all apps or individual apps.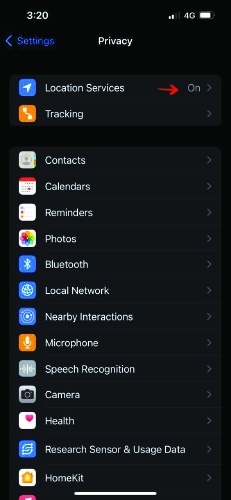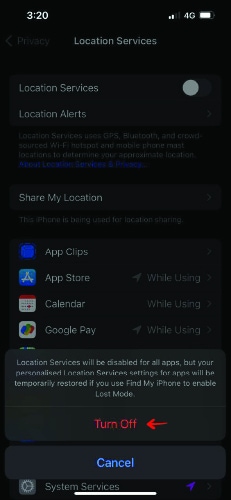 Although it sounds like a neat idea, you cannot always use this. Sometimes, you won't be able to use certain applications without keeping your location on, or apps forcibly use your location. In such cases, disable the permission to access the location for that particular app.
3. Disable Wi-Fi and Cellular Data
Another way to keep your phone location from being hidden is to disable to turn off your Wi-Fi and Cellular Data simply. It is extremely easy for someone to trace you if you have an active connection to the internet. Whether you are on Android or iOS, disabling Wi-Fi or Cellular Data can provide your protection from being traced.
To turn off your Wi-Fi and Cellular Data, follow these steps:
Go to Settings
Navigate to Mobile Network/Connections > WiFi. Toggle off the Wi-Fi to turn off your Wi-Fi connection
Navigate to Mobile Network > Mobile Data and toggle off the Mobile data to turn off your cellular data.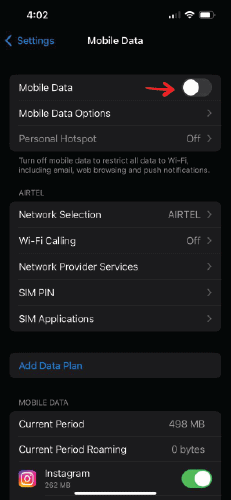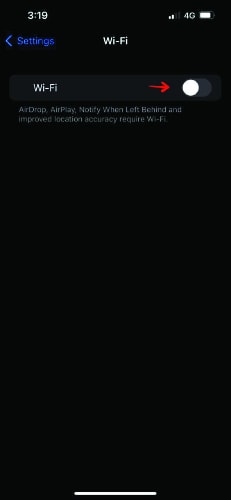 4. Use A VPN to Make Your Phone Untraceable
VPN, Virtual Private Network, is a very popular method to mask your location. Although in general, you have no control over the location you want to project. Many VPNs are not reliable and robust enough to provide real security.
Although VPN is an effective solution, it is important to use the right VPN, and here are some of the best VPNs in the market right now.
1. Express VPN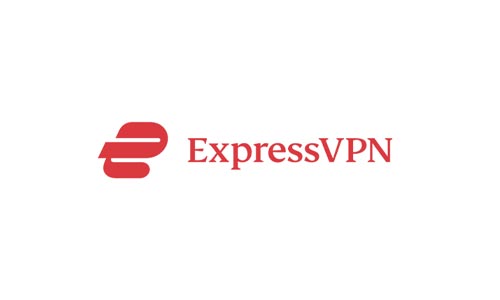 Express is arguably the finest VPN for Windows 11 and Android users if you live or go to a region with strong censorship. This VPN ensures your safety, from social media privacy to complete content prohibition.
You don't have to worry about speed loss because the VPN will automatically connect to a server outside your country. After all, the provider provides several server locations.
AES-256-bit encryption is used. You can use this service to route your Internet traffic over an encrypted tunnel. Furthermore, the Express VPN does not restrict your bandwidth, allowing you to watch HD movies and share them with your friends and family.
You can have your money back if you are not satisfied and if they have over 3000 servers over 95 locations. You can also use it on a wide variety of OS, from Android to FireStick TV.
2. Cyber Ghost VPN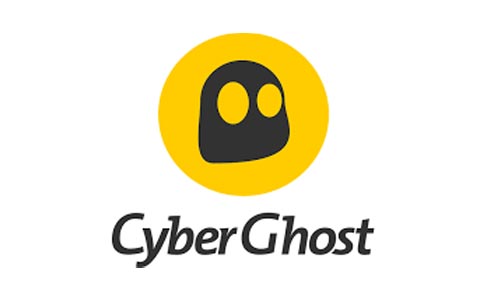 Cyber Ghost VPN isn't as well known as ExpressVPN, but it is a great VPN service and one of the best in the market. CyberGhost VPN is one of the fastest VPNs for Windows 11 in the market right now.
They guarantee continuous contact with over 7500 servers located in 91 countries. In addition to providing unlimited bandwidth, low latency, faster speeds, and more consistent connections, the servers are of robust quality.
It can protect up to seven devices simultaneously, which is a great thing to have and also saves subscription costs. The biggest feature of CyberGhost VPN is its stringent No Logs Policy, which means they never track or store any user information or location while using their service. Streaming apps and services like Netflix, Hulu, Hotstar, Amazon Prime, etc., have their dedicated tabs, which is insanely helpful!
3. Nord VPN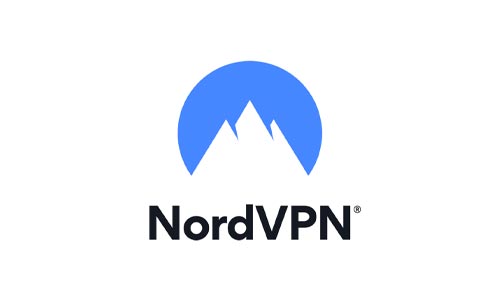 Nord VPN is an excellent VPN service with a very cheap subscription plan. The basic added value of a NordVPN is that all of your internet traffic is routed from your device to a server before being sent to the internet.
Your activity is encrypted using AES-256 Bit Encryption in that "tunnel" between your device and the server, which is one of the strongest forms of encryption available.
By routing your data through a VPN server before it reaches the internet, your IP address and DNS are masked from everyone else.
Fortunately, leak testing reveals that NordVPN provides adequate DNS and IP security. You can also buy a dedicated IP address for complete secrecy, which comes with their paid subscriptions. The best part of NordVPN is its ability to access region-locked content on streaming services like Netflix. It has over 5500 servers in 50 great locations, and servers are very reliable for interrupted internet connection.
4. Proton VPN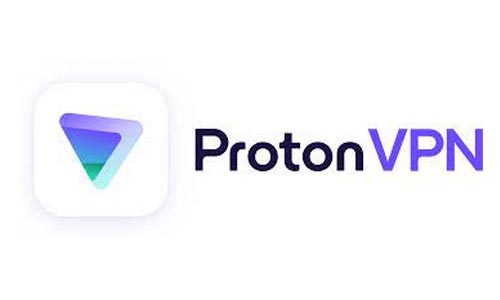 The best feature of this VPN is that it does not restrict your bandwidth, so you can now watch and stream videos without worrying about your Internet connection running out.
It has AES 256-bit encryption for maximum security. In addition, the Proton VPN is one of the fastest VPNs, with speeds of up to 66 Mbps in three different countries.
It contains a kill switch, as do most VPNs, which automatically disconnects your Internet connection, saving your data in the event of a VPN connection failure.
It also has a no-logs policy, so you can surf as much as you like without being concerned about your Privacy. Because the Proton VPN is located in Switzerland and is protected by Swiss privacy laws, you are ultimately very secure.
It has slightly fewer servers at just above 1500 with around 60 different locations, but since its user base is slightly smaller, the number of servers will not affect your experience or internet performance much.
Conclusion
Masking or hiding your phone location can be beneficial for your security. Still, you need to understand that there are certain situations when keeping your phone's location is useful, like in emergencies or if your phone is stolen.
In normal, day-to-day usage, your phone's location may be getting traced for ill-intent or targeting you with location-specific ads. No matter the reason, if you wanna mask your location, this is how to make the phone untraceable. I hope this article has shown you how to use various tools and methods to keep your phone location untraced.