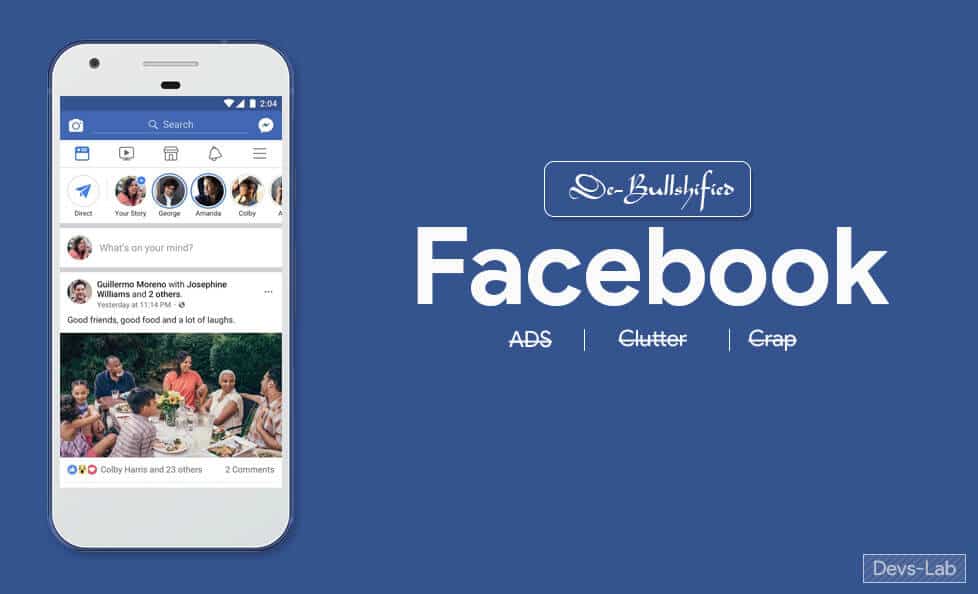 Owned by Mark Zuckerburg, Facebook is the largest social media platform that currently exists. To douse the competition, the company has also acquired other social media applications such as Instagram and Whatsapp. As a result, Facebook is literally the biggest social media platform on Earth. It is humanity's version of a collective consciousness that belonged to the Borg species in Star Trek.
Similar is the case with Facebook. While this social media offers tons of exciting features for users, it comes with its fair share of drawbacks. If you have experienced this, you'll see that often using the application tends to slow your phone down and drain your battery altogether. For example, if you start using your phone with an 80% battery, you'll realize that you have only 60% remaining just 15 minutes into browsing.
However, Facebook is yet to take any concrete action against the same. Facebook uses every petty little opportunity to shove things on your screen that you don't want. There isn't a shortage of third-party Facebook clients on the Play Store. However, with Facebook mods, it is now possible to go through your Facebook feed without dealing with ads or any other visual distraction whatsoever. With Facebook Mod No Ads APK, the uses of the app are increased farther and now we have more features to enjoy along with the existing features of it.
What is Facebook Mod?
This Facebook MOD APK is developed by an XDA member, evilwombat. It aims to remove things like "Related Articles", "People Also Shared", "More Videos", etc that creep up relentlessly deterring users from a string free experience. He calls it Facebook Less Crap (LC). The Modder says that these things can be removed through Xposed extensions too but having an app will not require root. You just have to download the modded facebook apk and that's it. While the original app is plagued by ads and irrelevant suggestions, Facebook Mod offers distinct features. 
Features of Modded Facebook
AdBlock (No Ads): Facebook No Ads APK doesn't contain ads or promotional features when you are watching your news feed.
Amoled Dark Mode: With Facebook MOD APK, you can shuffle between dark/day/light modes automatically when using the app.
Inbuilt Messenger: With this MOD, users can enjoy the inbuilt messenger without installing the Facebook messenger application. However, if you want a separate Facebook Messenger then you can install Modded Facebook Messenger with no Ads. (Link given in the download section below)
Download Video/Photo: Facebook MOD allows you to download photos and videos and save them directly into your gallery.
Fingerprint/Pattern Protection:  Facebook MOD provides added security protection to your Facebook account and doesn't allow anyone else to access your account. Just like your phone, you can login to Facebook by inserting a pattern or via your fingerprint.
Unlimited Custom Themes: This Facebook APK MOD offers a wide range of customization options that allows users to change/customize their themes.
Anonymous Story Viewer: With Facebook MOD, you can now watch an anonymous person's Facebook story without having to befriend them on Facebook.
Multiple Facebook Account Access: You can now easily switch between and have access to multiple accounts using the Smart Switch Option.
Newsfeed having the Set Keyword: With this feature, you can view your newsfeed that comprises of the set keyword. Similarly, you can ignore everything that does not have the prescribed keyword.
Desktop Mode: You can even enjoy all these features in desktop as well as Tablets, iPads and Smartphones.
In simple words, this Modded Facebook APK is a modified version of the original Facebook application with more features. It also allows you to hide all the clutter in the Facebook app including,
"People You May Know" (Notification)
"Pages You May Like" (Suggestions)
"Story You May Publish" (Suggestions)
"Top Stories From Your Groups" (Notifcation)
"Popular Stories From Your Pages" (Notification)
Suggested Products
Groups You Should Join
Hide Ads in Instant Articles
Eliminate Any "CTA" advertisements.
Note: Third-party applications are generally subject to security checks. Facebook may perform server side checks to prevent you from accessing prohibited content. If Facebook catches you using Facebook Mod, it is likely that your account will either flagged or deleted. Therefore, it is vital that you use Facebook Mod at your own risk.
How to Install Modded Facebook Without Ads
To install the Modded Facebook No Ads APK, follow the steps given below:
Remove all the previously installed Facebook Apps i.e Facebook, Messenger, Groups, Page Manager etc. These do not always cause installation problems. (The problem is that all apps in the FB family use key-based authentication for data sharing. Since this modded Facebook App is signed by Developer, all the Facebook Apps that are installed on your device, must also be signed by the developer only. We have provided some of the popular Facebook Apps like the Modded Facebook Messenger No Ads APK in the download section below)
Head to "Settings" in your device.
Go to Security
Enable Unknown Sources in Android Nougat and below (If you're using Android Oreo and above, skip this step)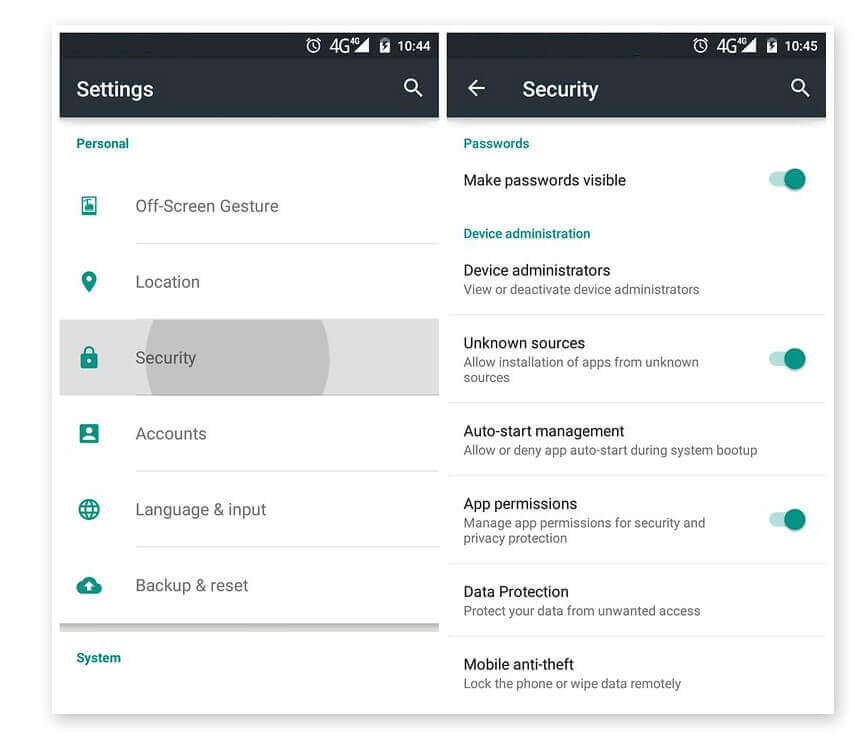 Download the Facebook MOD APK from the download section below.
Click on the APK File & Install it. ("Allow from this source" if asked)
Now, download all the APK files mentioned in the download section below. 
Open the Modded Facebook APK
Login With Your Facebook Credentials
If you get any error while installing this Apps, install them via ADB.
Download Modded Facebook Apps to Disable Ads & Other Crap
Modded Facebook LC v16.2 (LC means Less crap): Download (For Android 8.0+ devices only)
Modded Facebook LC v15.3: Download (For Android 4.1 and above)
Facebook Messenger MOD APK v241.2: Download
Messenger Lite v37: Download
Pages Manager v143: Download
Workplace by Facebook: Download
Workplace Chat: Download
Groups: Download
We hope our article was able to successfully walk you through everything related to Facebook MOD APK. This MOD is an attempt to let users do what Facebook was meant to do (let people communicate) organically without all the garbage. If you are looking for such an experience, you should try this app. With Facebook MOD, the uses of the app are increased farther and now we have more features to enjoy along with the existing features of it.