There sure is a lot to love about Adobe's suite of creative software, but the main point is that Adobe is the industry standard for professionals and wanna be professionals alike. If you absolutely need the very best in terms of features and support then you really have no choice, you will need Adobe's creative suite. Adobe's creative cloud may be the place to start for you if that's the case.
When Adobe shifted Photoshop and nearly all of its other products to a subscription model in 2013, it prompted an outcry from customers who didn't want to be locked into monthly  fee cycle. Four years later, despite the move being apparently successful for Adobe, subscription pricing continues to be a point of contention for many people, turning into an opportunity for many Image editing software developers.
But paying $10 "every month", is not something we would like to pay for an Image editing software. For the rest of us mortals. there are plenty of FREE options that can yield the same results with a little effort, so here goes some of the best Adobe Photoshop Alternatives.
Top 10 best Photoshop Alternatives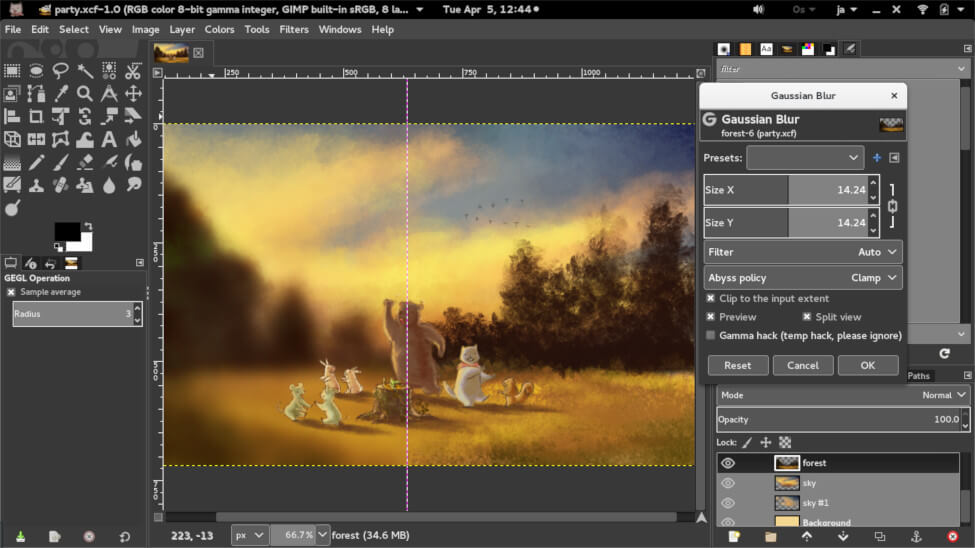 Probably my personal favorite, and not because of the double entendre style name, is GIMP which stands for GNU Image Manipulation Program. This beautifully crafted and extremely versatile alternative to Photoshop is an absolute powerhouse. It does takes some time to get used to, but it's surely the best free alternative to Photoshop that you can find in the market.
Different higher level editing options like image filtering, stitching multiple pictures together, and so on can be done with aplomb in GIMP. This free tool was generated nearly 20 years back, from then, it has evolved a lot as a Photo editing software. Any level of Photo editing task can be done in this tol.
It was originally designed to be for Linux machines as an open source alternative to Photoshop but has since made its way to several other platforms like Windows, Mac, and UNIX based machines and can be compiled from source. It also features plugin support just like Photoshop to add to, and enhance, its features.