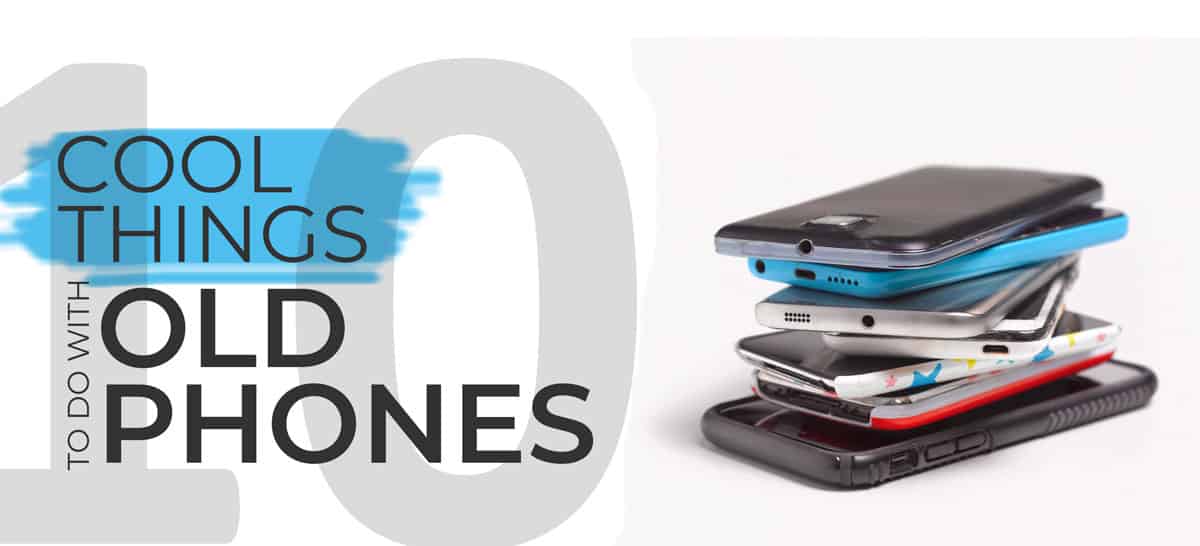 Do you have any extra mobile phone lying around unused? Having one or two additional mobile phones has become common for most people. As the technology is getting upgraded, there is a heavy build-up of gadgets that become redundant soon. It is common for people to use a handset for a year and a half and buy a new one.
It leads to an increasing number of handsets ending up in drawers or closets. Some people even throw them in the garbage. However, there are far better options available than throwing them away.
Mobile phones are expensive and come with a ton of features that many people remain unaware of. It is helpful to find ways to explore the potential of old mobile phones to use them differently.
10 Uses of Your Old Mobile Phones
Old mobile phones have a lot of working and valuable hardware and software. It increases their worth by much, allowing you to use them like mini-computers. It does not matter even if your handset does not have a cell signal. You can still connect it to the internet with the help of available Wi-Fi connections. It will help you access the applications you downloaded and browse the internet.
If you have the handset in decent condition, there is a lot you can do with it. Repurposing your old cell phone can offer you several benefits. In this article, we take a look at ten cool things you can do with your old and unwanted mobile phones.
1. Manage your Sleep
Mobile phones usually have built-in alarms to make your life sorted. Regardless of whether you're paying or not for cell services, you can utilize them for applications that you've downloaded. You can likewise download an application that will help you get some good sleep. Applications like Relax Melodies let you get some good sleep.
You can also use that old handset to keep track of your sleep. Sleep trackers tell you when you slept at night and how well you dozed. The information is available in simple diagrams, which also accompanies additional information to plan your sleep better in the future.
2. Reading
If you are looking for a distraction-free reading experience, look no further. You can do it during your public commute or even trips. There are several applications on mobile for reading like Amazon Kindle, Google Play Books, or any other that makes the experience worthwhile.
You can also make use of the local libraries and check with them on how to download books. Most libraries make use of the free OverDrive app. For the best reading experience, make sure you turn off the notifications. It will be even better to switch to airplane mode when you have with you everything you need. This e-reader will help you resist the temptation of browsing through your mobile phone or tablet.
3. Sell your Device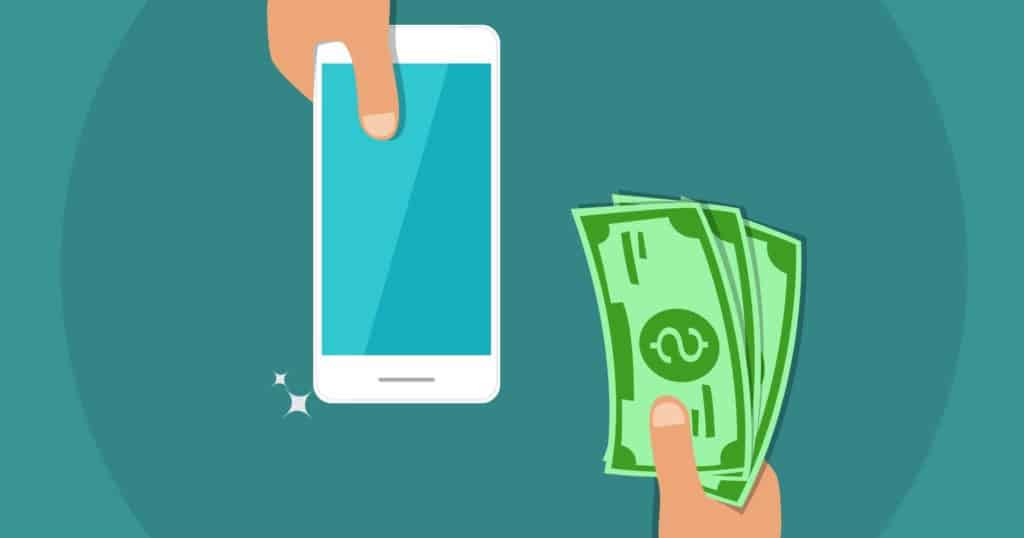 Irrespective of the condition of your old mobile phone, it might merit a few bucks. You can opt for options like Craigslist or eBay, which are online marketplaces, to get the most money. Be it one or 2 year old device you can get good value by selling it. You can even sell Samsung S10, which is a year old device and get a good value of it. Manufacturers and even network providers have buy-back programs.
It is always advantageous to have the original box, cords, cables, and charger when you sell your old mobile phone. In a slow economy, it is always better to look for ways to earn some money. Keeping the old handset at home would mean you are sitting on a couple of hundred pounds.
When you think of selling the old mobile phone, make sure you give it a nice wipe. Additionally, ensure that you back up all the data and do a factory reset. It will help you protect your information from falling into the hands of an outsider. Personal data is valuable and you must take all the steps to ensure it does not gets compromised.
4. Personal Entertainment
Storage capacities of smartphones have grown by much in the past few years. Most handsets have 256 or 512GB of memory today. That gives you a lot of space to store your favorite movies, music, podcasts, applications, and much more.
It can be a suitable alternative for your working phone where you can use the data for other essential applications and keep the memory light for the best performance. If you have long trips lined up, you can download the movies you love and watch them during the journey.
Recommended: How to Stream Torrent Movies/Videos without Downloading
5. Camera
Most smartphone cameras come with optics and resolution of the usual point-and-shoot ones. Samsung Galaxy series and iPhones are excellent options for photography. You can even directly edit the pictures and share them with your social network. No matter the condition of your handset, the camera will always remain handy.
You can even give the handset to your children to learn photography. It can be a great starting point for them before they handle sophisticated point-and-shoot cameras. Your kids may keep themselves engaged in this new-found hobby. You can refer our guide on Mobile Photography Tips And Tricks for better learning.
6. VR Headset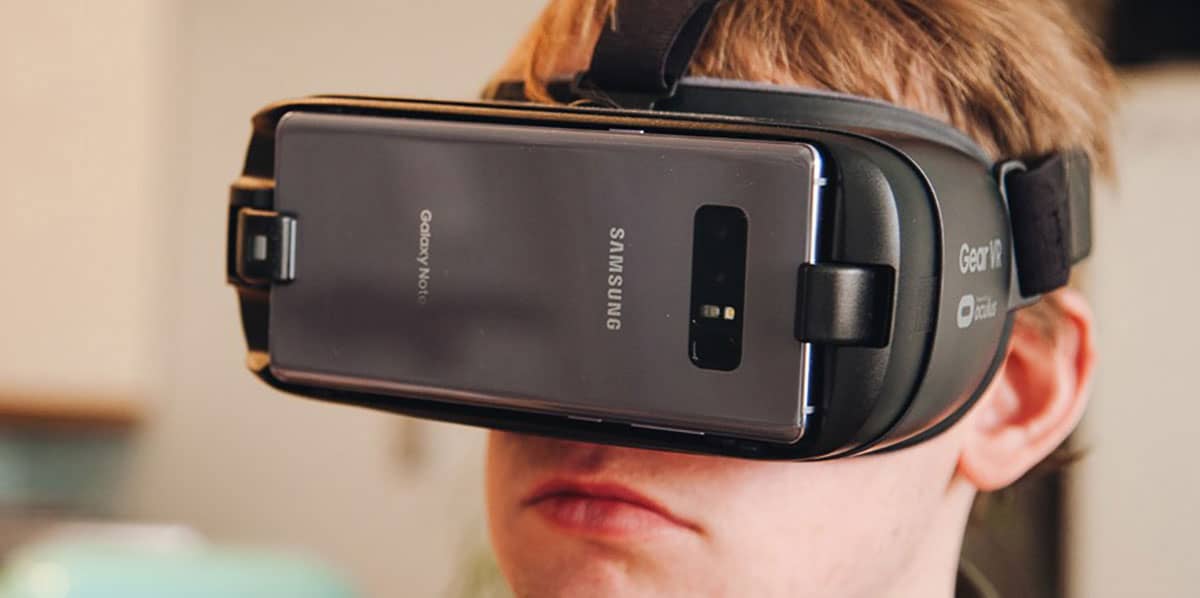 You can use your handset to experience virtual reality by using it as a headset for playing games. It can be an excellent fun activity. However, you need to frequently move the handset from the headset mount. If you have an old iPhone, you can use it as a dedicated VR gadget. All you need to do is get compatible VR goggles for your device.
If you are getting started, you can look out for options like Google Cardboard goggles. There are various applications for VR on the Playstore you can explore.
7. Remote Control
If you have an iPhone, you can make use of it as an Apple TV remote. These TV sets have a minimalist design, making them difficult to use. You can install the Apple TV Remote app on your old handset and make it easy for everyone at home. It will allow you to control several functions like managing streaming entertainment, browsing through the Apple TV interface, and searching your favorite stuff.
Several other applications allow you to use your handset more than a remote as well. One of them is the Pronto application for remote control. You can use it with Peel Smart Remote as a combined application. It will make the handset a universal remote control. You can use it to control any home-entertainment device, TV set, stereo system, etc.
8. Home Security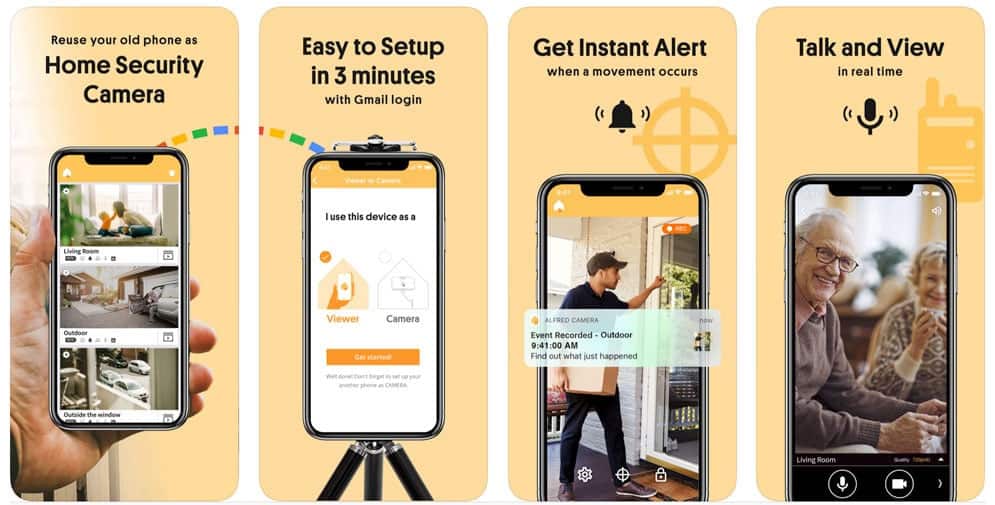 A home security system is another option for turning old phones into something valuable. Phones have all the essential capabilities like inbuilt cameras and Wi-Fi, allowing them to function as a home security system. It will help you keep an eye on your home all the time. You can also have incoming video calls on the device with the help of video calling apps.
It will offer beginner level security. For increased surveillance, you can opt for sophisticated tools. There are several apps like Alfred you can use. All you need to do is install the application and place it at the spot you like. You can get the features like motion-detection alerts and live video streaming.
You can use the system to watch your pets and check the front door when you are traveling. It is also possible to use your old phones to monitor the activities of your newborn. You can do this with the help of the Cloud Baby Monitor application.
9. Root the Device
Android handsets offer a lot of possibilities. Rooting the device or gaining system access is not difficult. You have a lot of options once you root the device. To start with, you can introduce root-only applications to the handset and change the operating system. It will let you customize the handset with a new set of features.
However, it is also essential to proceed cautiously and only when you are aware of how things work. Else, there is always a risk of the system getting messed-up, making the handset redundant. Avoid doing this with your primary handsets. When you root the device, it also violates the warranty. So your old and unwanted device will be ideal for such experiments.
If you are new to rooting then read this guide and then Root your Android device using PC or without PC.
10. Make a Donation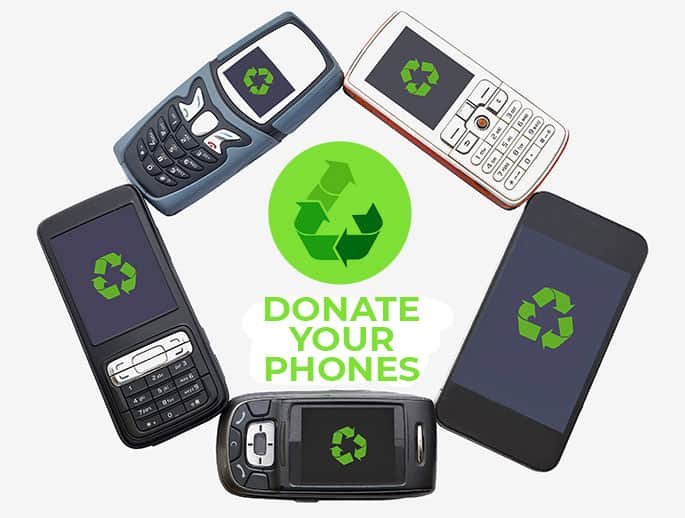 If you do not wish to use the handset for any purpose, you can donate it to someone who might find it useful. It will always be a better option than keeping it idle in your drawers or throwing it away in the garbage. You can also get some satisfaction by donating the handset to the needy.
Several organizations work for a good cause and accept old handsets. You can research online and find the one cause that you support. Once you identify the organization, you can give them the handset through the drop-off points or ship them.