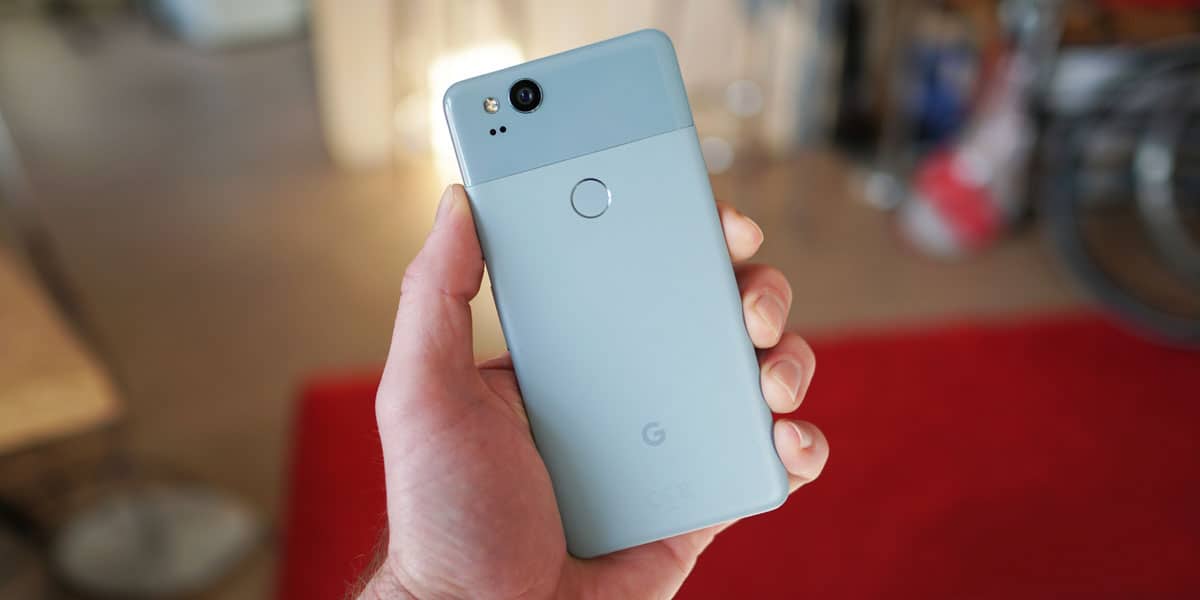 Portrait mode is a word a lot of us use for the bokeh effect snaps we now take with our dual camera phones. Now, you know how to take single subject images and blur out everything else in the backdrop. But earlier, it wasn't there at all. It was introduced with the iPhone 7 Plus dual cameras and it was really sloppy back then.
But now after a couple of software updates it's improved a lot and is great to use. Now these dual cameras have become ubiquitous with Android and so has the background blurring that is the staple of Portrait mode. It's also improved a lot from the previous quality but not all can imitate the DSLR standard. Now, before we talk more on this let us get more information on what exactly is Portrait Mode.
What is Portrait Mode?
Have you ever clicked a picture using a DSLR? You would notice that only the object gets the focus keeping the background blur. This Bokeh effect is known as Portrait Mode. By using portrait mode, photographs look more professional.
Portrait mode in android smartphones try to capture pictures with bokeh effect keeping the background out of focus but does not perform as better as compared to a DSLR. But some smartphones have the ability to imitate the DSLR standards.
Google's Pixel 2 is one of them that gets close to the high DSLR standards even with such a small lens. But that's where its secret ingredient is, in the software. You see, to achieve the shallow depth of field, smartphone cams use software to separate subject and object and background. Then they highlight the subject with edge detection. Google's Pixel 2 nails it very well in this regard.
So, with Google's Pixel 2 secret HDR+ software recipe, developers experimented it on other phones. They found improved quality of their pics drastically, all with just Google's algorithms. So read the article below to get Google's pixel 2 portrait mode for all the android devices.
How to get Pixel 2 Portrait Mode on your Android Device?
Now, the Portrait Mode was thought to be a Pixel 2 exclusive feature but with some sweat and toil by some developers, it worked on other devices. Hence, the Portrait mode feature of the Pixel 2 was ported to non-Google devices.
We are listing down 2 methods of how to get pixel 2 portrait mode for all the android devices.
GCam for Android devices (Root)
Google Camera is not available on Google Play Store for non-google devices. To install it on your device, you need to follow the below given instructions.
Google camera provides some features like Zero shutter lag, HDR+ mode, Nigh sight mode and many more. These features require direct camera hardware access. For this, you need to have Camera2 API enabled on your device to be able to run the Google Camera.
How to enable Camera2 API?
Note: Smartphones launched with Android Oreo or later, most likely will have Camera2 API enabled by default.
Firstly, you need to check if it is already enabled on your device.
Install Manual Camera Compatibility app from the Playstore.
Open the app and click on start to Run the Camera2 API check.
If it shows all features are supported then you can download the compatible GCam APK for your device from below and install it. If it shows that your device does not support manual settings then you need to root your device and manually enable the Camera2 API.
To enable Camera2 API manually, you need to follow the below given instructions.
Install TWRP.
Download Camera2 API zip file and copy it on your phone.
Restart your phone in Custom Recovery.
Install Camera2 API zip from the recovery.
Restart your phone and Install a compatible GCam from below given links.
Google Camera APK for Android devices
GCam for Non-Rooted Android devices
If you do not want to root your device, No problem. This GCam port is for you. Also, after some more work, this portrait mode can now also work with front cameras.
Here's an example of Google Pixel 2 camera port on OnePlus 3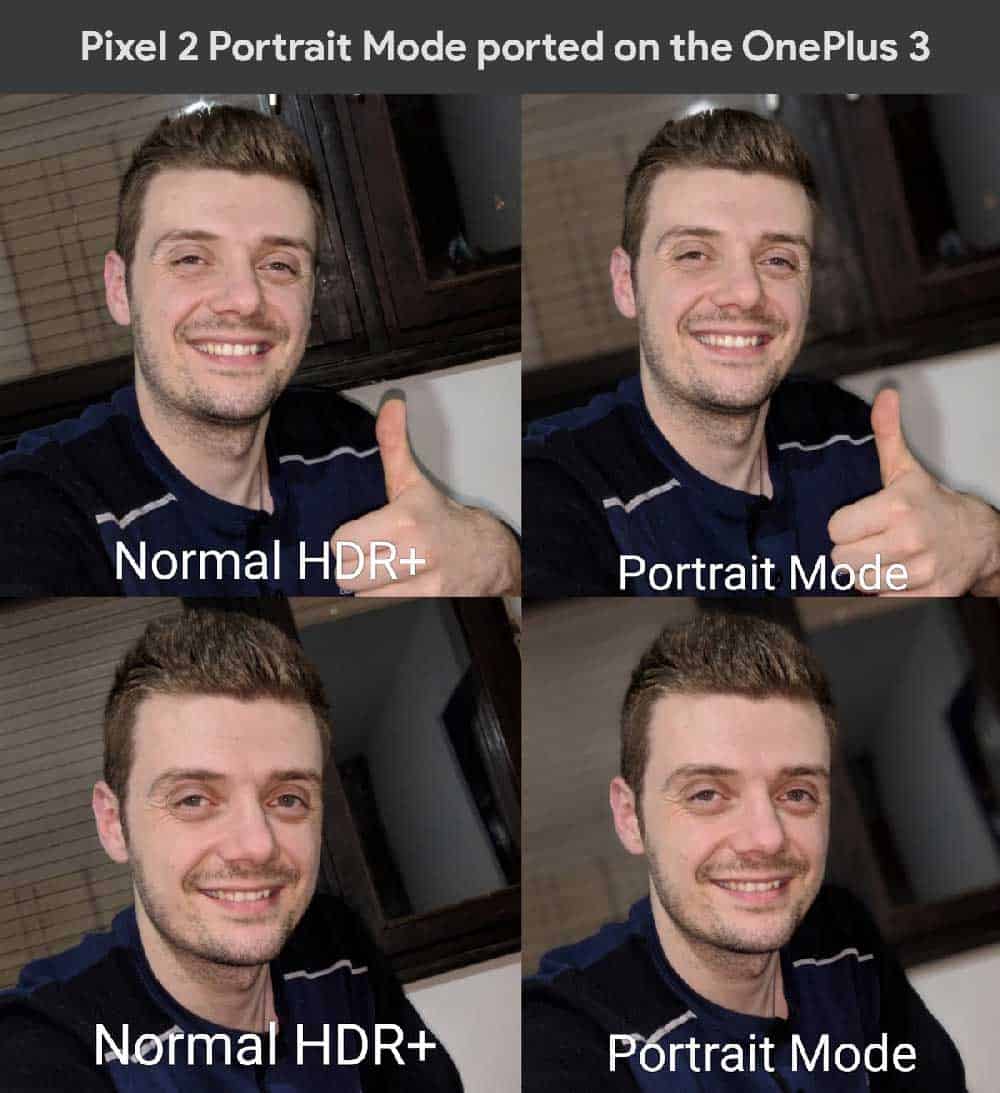 While there's no list of supported devices, some devices show no change in the image quality after using the Pixel port. It seems like many 64-bit devices running Android Oreo are compatible with Arnova8G2's port of the Pixel 2 Portrait Mode feature. The camera was tested on some of these devices, Xiaomi Mi 5/5s, OnePlus 3 & 3T, Moto G5s Plus, and reportedly even the Samsung Galaxy Note 8 running Oreo.
Just download the APKs linked here and you're good to go with the new port.
1. Google Camera Port with Portrait Mode for Non-Google Devices: Download
If the above Camera port doesn't work in your case, you can try the below version which claims to have better focus and support taking a portrait picture through the front camera. Try it out!
2. Google Camera Mod with Pixel 2 Portrait Mode: Download
Make sure to enable "Unknown Sources" option in Android settings to install third-party apps.
Conclusion
Some people don't prefer the portrait mode as they believe, their photos should provide clear view of everything, so that you actually remember the time when you where there. While I do believe this, there's no doubt, a focused subject looks more appealing. Personally I believe, portrait mode is useful while taking photos with a busy background where you don't want to get lost with the crowd. Keep experimenting with it, there's whole new possibilities.