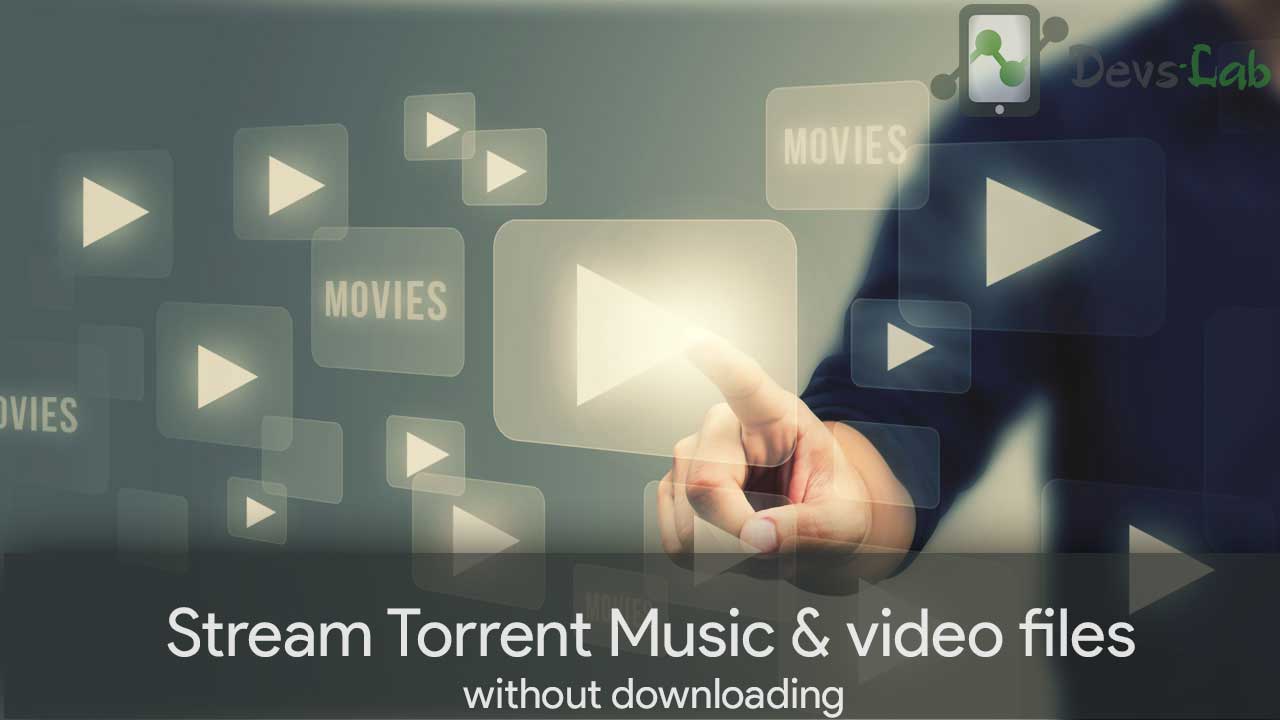 For most of the internet users worldwide, Torrent is happened to be the go-to source for downloading media content or any given genre and type. While downloading from Torrent networks is pretty easy, streaming is something we always have been looking for the ways to do so.
If you have ever used Torrent, you must know that you can't watch/play the videos without downloading them. I personally just hate that because I've had the situations where the stuff I wanted to watch turns out completely different once the file got downloaded. I ended up wasting my precious time and of course, bandwidth.
Not only that, sometimes we just want to watch the movie right away since we have been waiting for it long to come on Torrent. If you come from the same road, for you below, I will be introducing you to some of the best tools that will help you stream Torrent video files without downloading.
Note: We here at DevsJournal neither support nor promote any Torrent network or its use. This article is written for only informational purpose.
How to play Torrent files without downloading?
Unquestionably, having a preview of the video before setting it up for download, helps us ensuring whether or not the quality is up to the mark and we aren't going to set some trash over downloading.
So if you can't wait to go into that "binging" mode because the temptation is going through your nerves, the 6 apps I've listed in this article will help you in streaming torrent files, you can use either of them.
Also Read: Top 20 Best Torrent websites which still work!
1. WebTorrent Desktop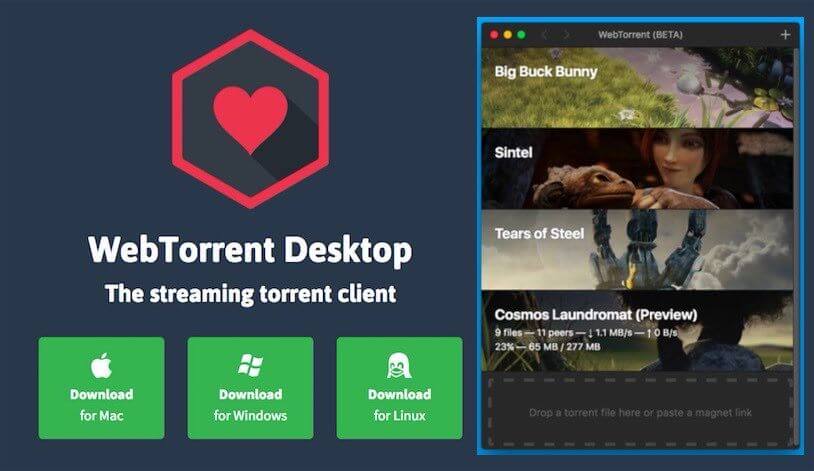 It's the fastest torrent streaming app which is freely available on Windows, Mac, and Ubuntu. WebTorrent is a lightweight program boasting an array of features with an incredibly easy to use interface which contains no ads. It's an open-source application having all the source code available on GitHub.
WebTorrent offers the service for instant playback of audio and video by fetching file pieces from the network. Using this app, you can even stream videos to AirPlay, Chromecast, and DLNA. For playing your favorite movie, all you'll have to do is either paste or drag and drop torrent address as magnet links or .torrent files on the app.
Furthermore, the support for WebRTC peers helps users connecting other WebTorrent enabled torrent services or clients that make it the fastest performing app on the list. However, it's still on Beta version; therefore, you may encounter some minor bugs occasionally.
2. ROX Player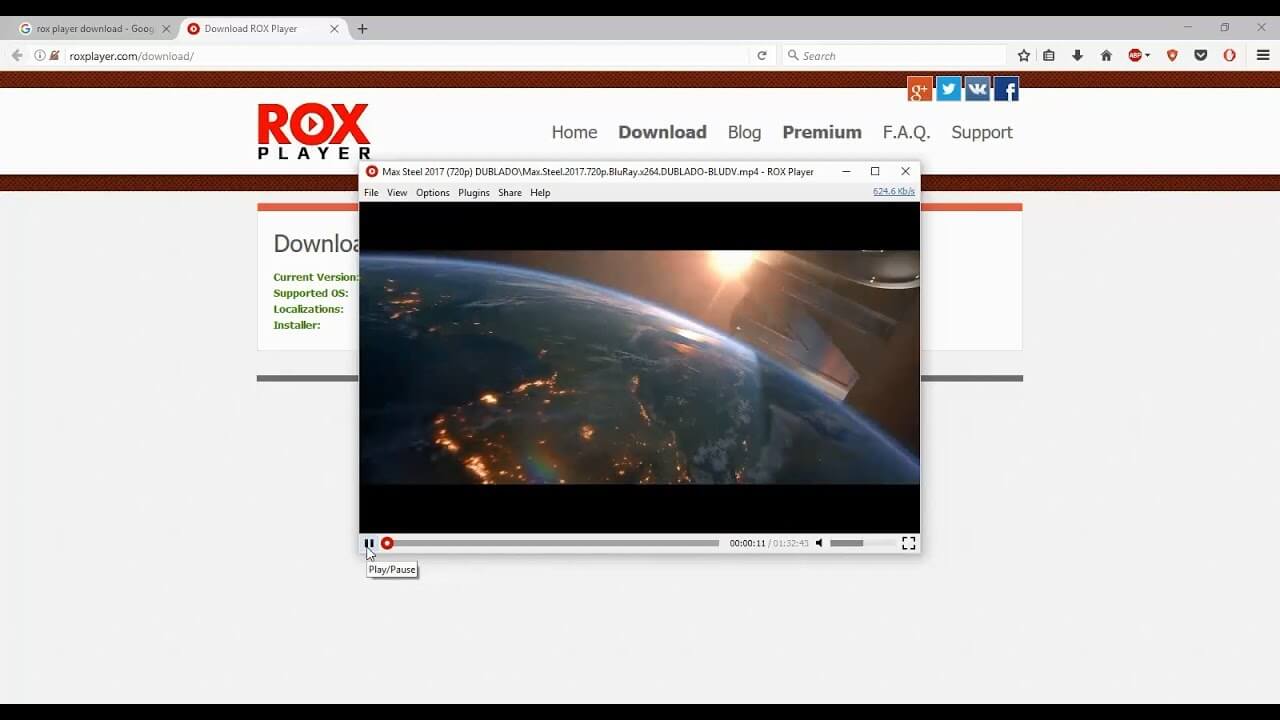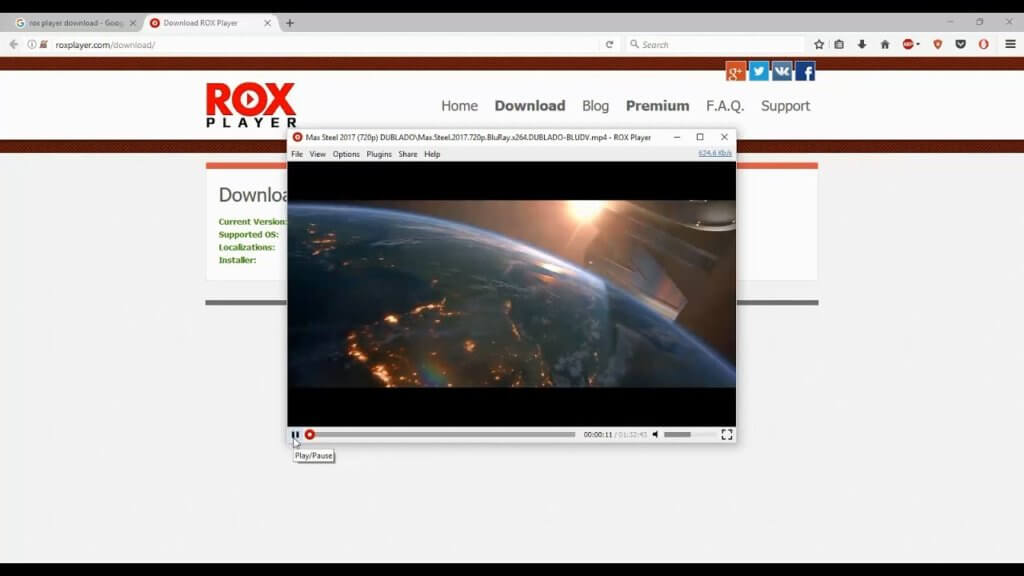 ROX is one of the most popular all-in-one media players that you may have heard about. Apart from offering the common services what a multiplayer typically does, ROX player allows streaming of .torrent files, URL and magnet links. It supports all modern media formats and has a hold for various protocols, including IPTV. ROX is currently available for Windows XP/Vista/7/8
Making use of this tool is easy; firstly download the .msi file by clicking here and then install the app. Next, launch it, and navigate to your torrent network using any browser, search for the video you are looking for and click on "GET THIS TORRENT." The media will automatically start streaming on ROX Player.
If not, you can also do that manually by heading over to the File >> Open .torrent and choose the corresponding torrent file format and copy-paste it on the given box. Make sure that you have a stable and fast internet connection; otherwise, the video will buffer a lot.
3. uTorrent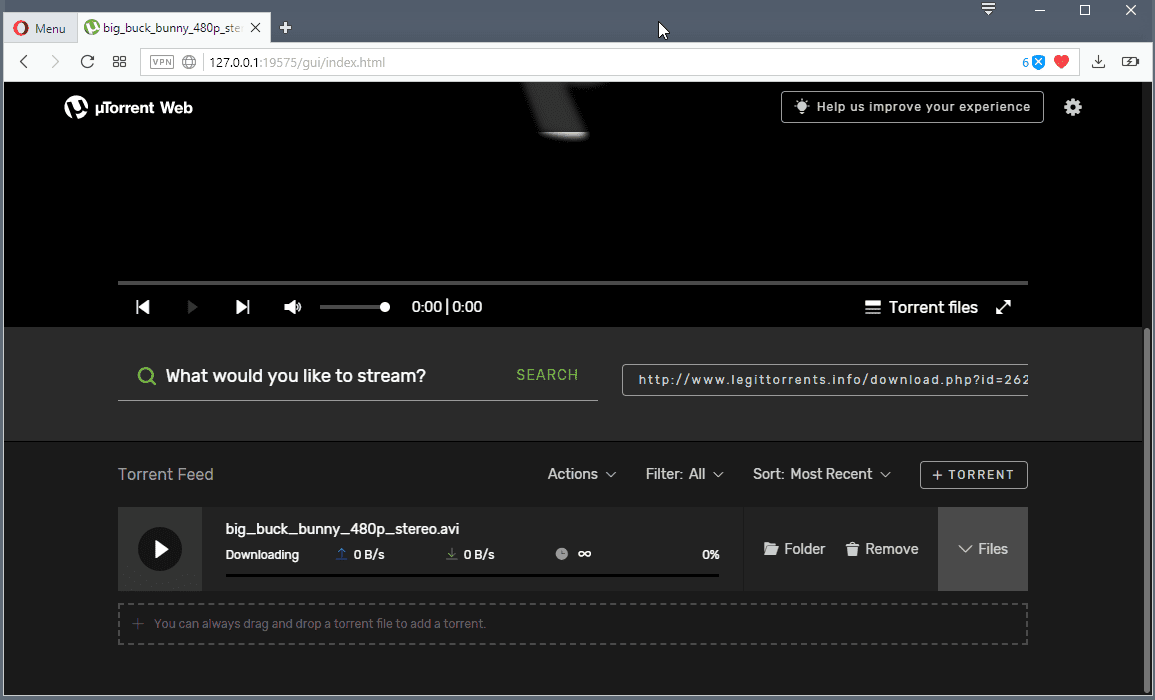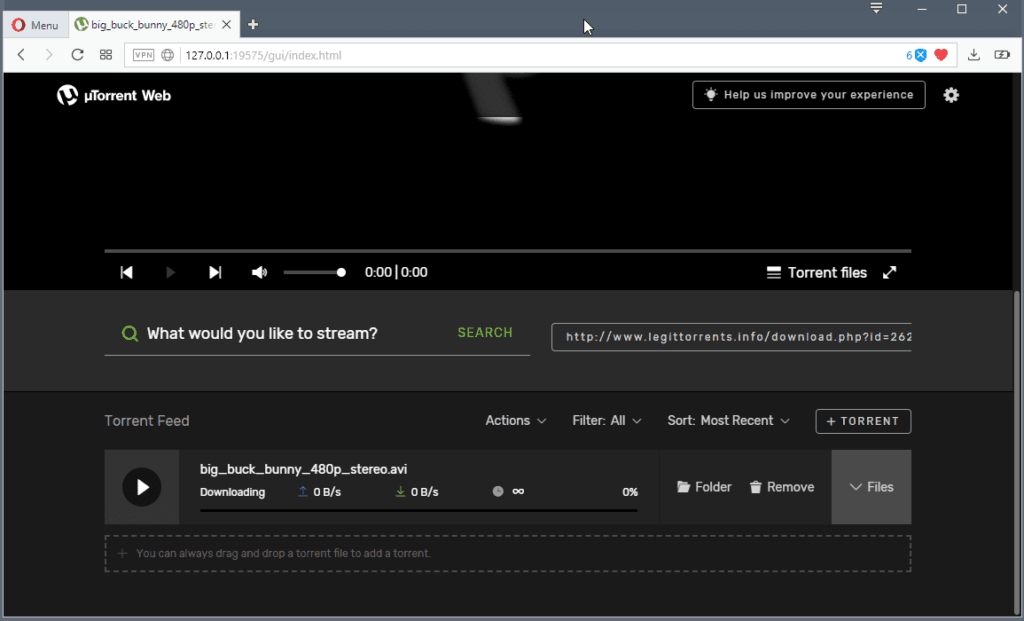 If you aren't aware of how to stream video links through uTorrent, it means you haven't explored it yet properly. uTorrent comes with an inbuilt feature that allows users to enable streaming functionality for the video links. Follow the steps below:
Firstly, make sure that you have the latest version of uTorrent installed on your PC
Launch the application, and tap on Options given at the top-right corner of the screen
Next, select Preferences and then tap on the Playback option listed on the left pane
Now from the drop-down menu, you have to choose your preferable "external media player."
Once selected, tap on Apply and click OK button
After the torrent is added to the client and selected, you will see a new tab named as "Playback" will appear in the lower pane of the Window.
4. Soda Player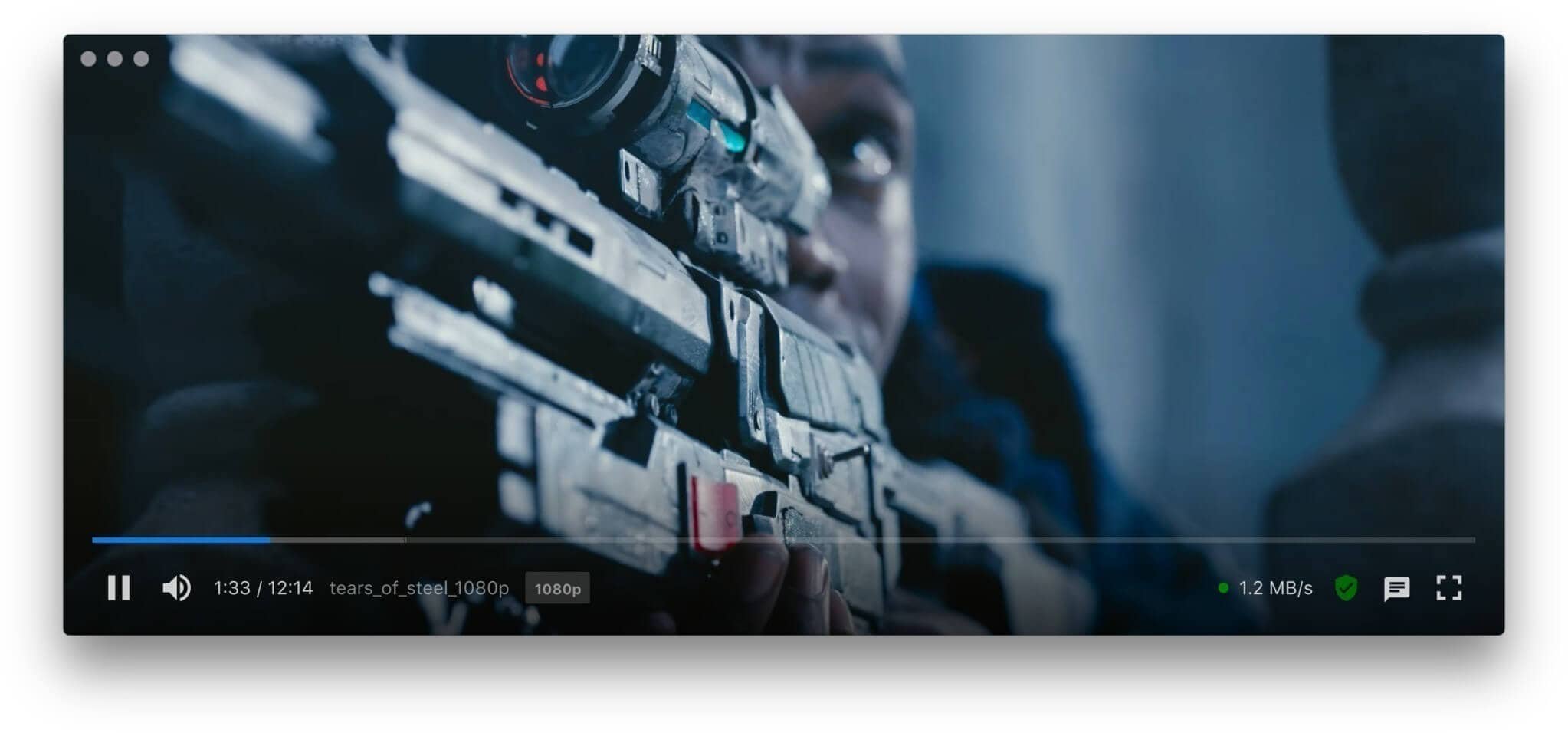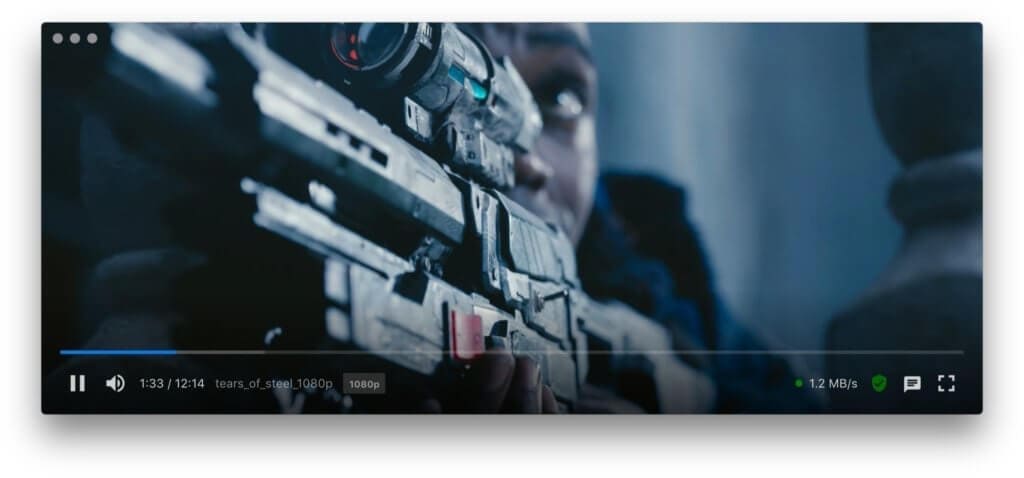 Proclaimed as a most feature-packed video player ever made by the company itself, Soda Player is a free to use application that is available for Windows and Mac operating systems. It comes with an integrated SOCKS5 proxy that aids users in protecting their privacy and bypassing ISP throttling.
The support for Apple TV, Chromecast, and devices with built-in Chromecast make Soda Player a perfect choice for the peoples looking to make use of it on a big screen. For compatible devices such as Chromecast Ultra, the media player even offer support for 1080p and up to 4K videos. It can play almost all video and audio formats.
Currently, the app is entirely free, but in a few months, the company may start charging for the proxy for BitTorrent. Although the subscription cost will be nominal, I think it would be worth paying for.
5. Webtor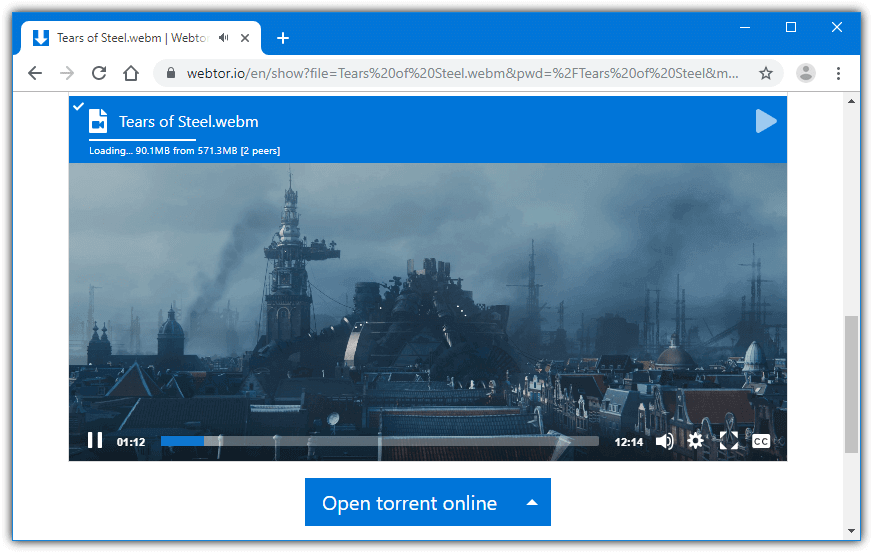 Yet another instant streaming resource for all of your torrent files without any external client. Webtor isn't an app but an online webpage that is absolutely free and doesn't require any registration to get started. All you have to do is, copy the magnet URL of your torrent file and paste in within the given box on the website, and Webtor will automatically start playing your media content.
It even comes with a Chrome extension of its own, which would help you in opening the downloaded torrents and magnet-links in a new tab.
6. Ace Stream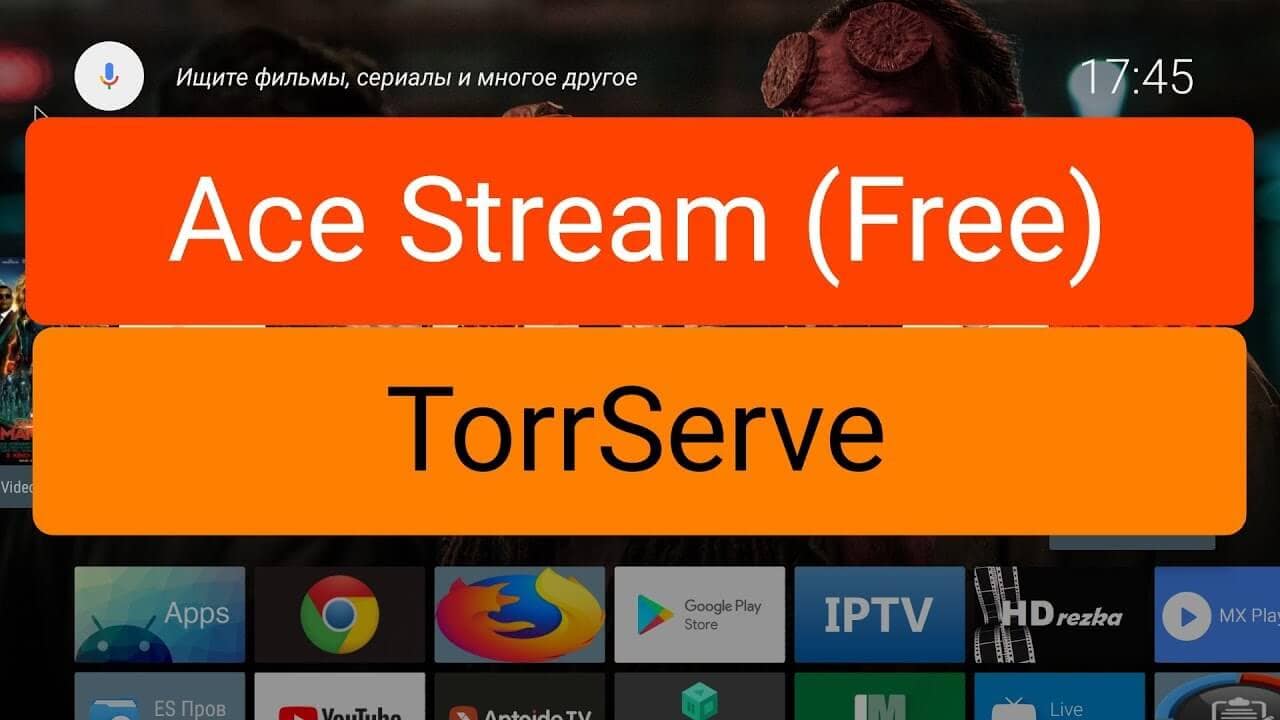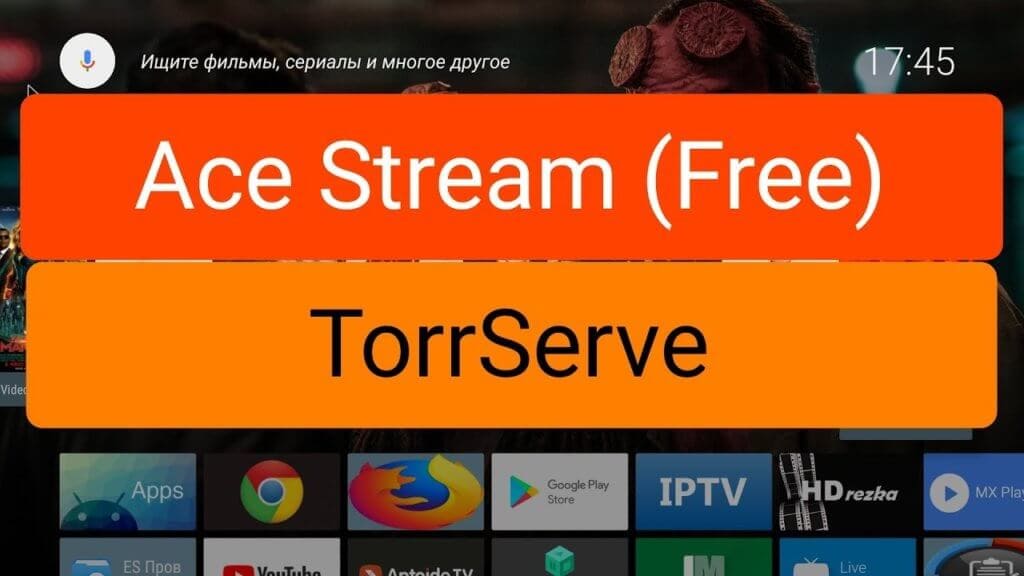 Ace Stream is a new generation multimedia stream manager which uses P2P (peer-to-peer) technology for transferring and delivering media content. Ace Stream HD is also known as the improved and most enhanced version of the VLC media player with extended BitTorrent support.
It offers online playback of the content with the best audio-visual quality. Ace Stream supports different files such as .torrent, .acestream, .tstream, but currently, the support for magnet-links is temporarily unavailable. Apart from Windows, you can also get it on your Android compatible devices from Google Play Store.
Ace Stream also has an additional extension named as Ace Script for Mozilla Firefox, Google Chrome, and Opera which the users can make use of for the added convenience.
I hope this article helped you understand the stuff you precisely came here looking for.