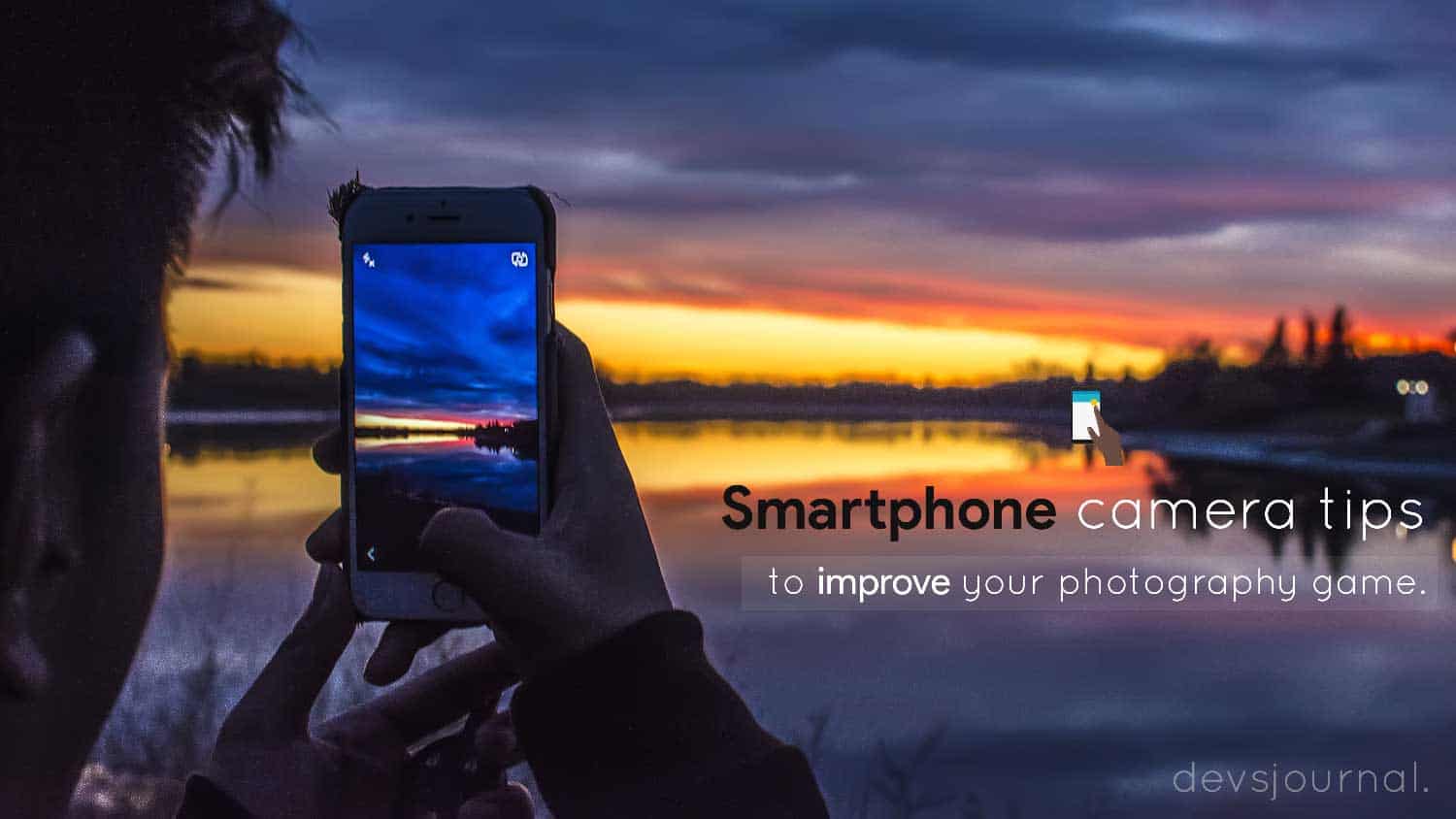 Having cameras in smartphones has become such a norm, it's almost unthinkable to imagine a smartphone without it. Also, not one but two camera lenses are now mostly present on our favourite devices. We've even coined a term for taking images with the front shooter – Selfies. However, do most of us know, how to improve our mobile photography to next level? They say that a camera is only as good as the photographer.
First things first. mobile cameras are not as good as DSLRs. The lens megapixel count is lower, the manual controls are much less detailed, and editing is also nowhere near the Adobe PS experience. Some high-end phones have started to ship with super manual controls but they are accessible to a few. We intend to cover some general tips that would be handy for any smartphone user.
Coming back to the subject. When this happens, you have to make do with what you have and go back to basics. Hence, with smartphones, we rely on the light, the colours, the focus, the exposure and the fundamentals. That is what they call composition in photography. These basic factors of won't make you ask questions like, "How To take Good Photos With My Phone?"
How To Improve Your Mobile Photography Game
1. Know thy smartphone camera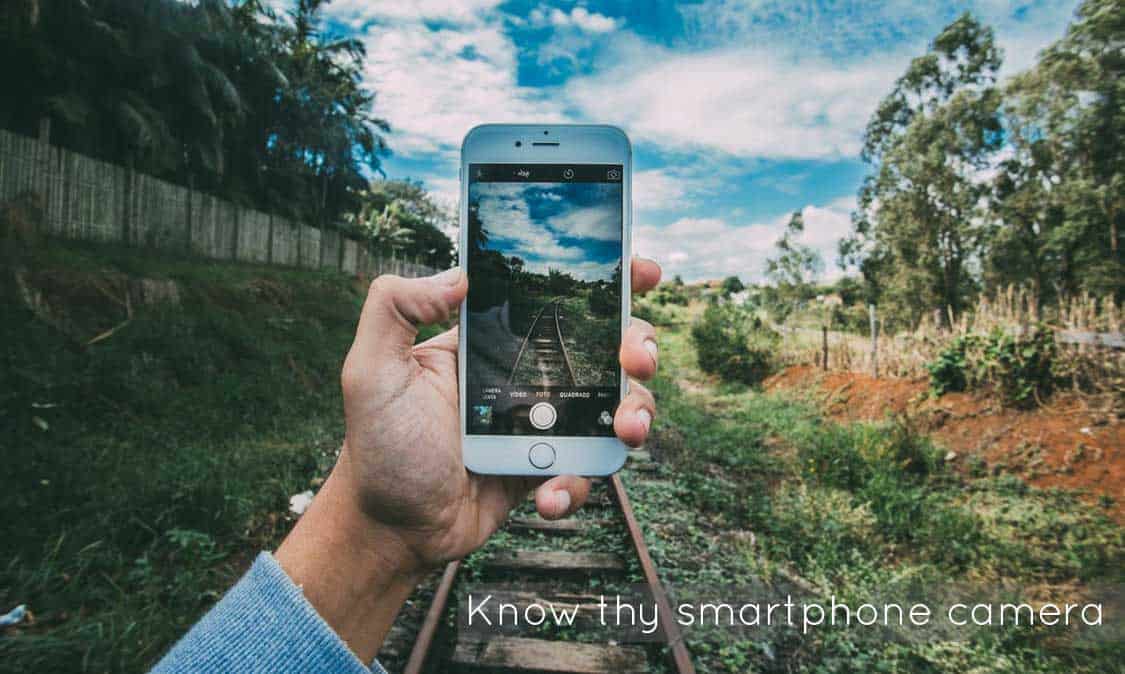 Every phone's camera is different. You need to take some time and play with its settings. See what options it provides. More importantly, watch it in action. This will provide you with some insight into what will work on your camera better. Take a look at the manual mode to unlock the true potential of your camera because sometimes automatic settings don't work that well. When you use the auto mode, you'll notice when it uses high ISOs or long shutter speeds. This will allow you to anticipate when your auto mode will perform poorly. Nowadays, manual modes allow you to change ISO and shutter speed.
2. Wipe your lens before a shot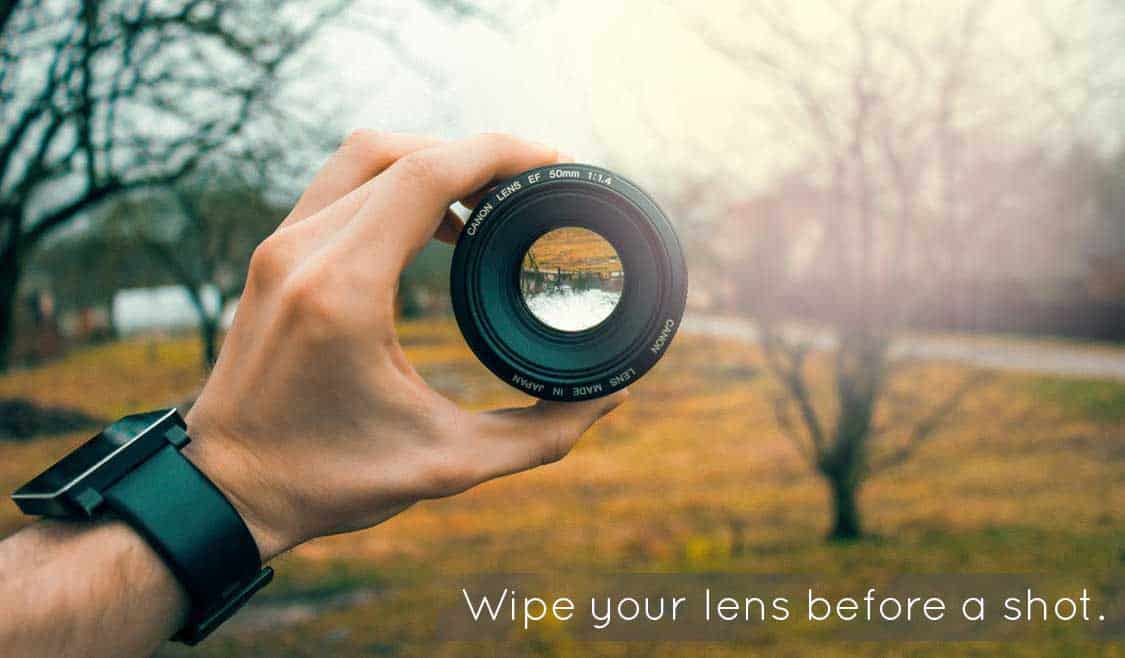 This is pretty obvious but it tends to get overlooked. The smartphone lens can easily get smudgy and dirty nowadays without us noticing it. In some cases, even natural skin oil can mess with the lens. This will protect you from blurry photos and distortion. Save the lens from smudges, it will save you from awful shots.
3. Let the light guide you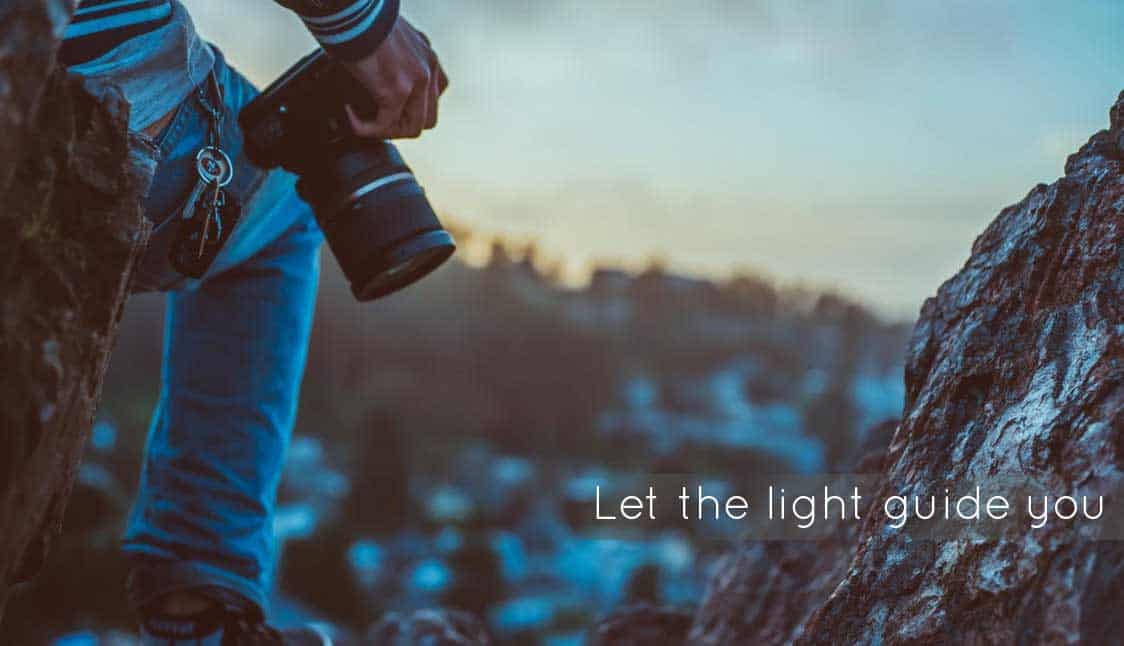 This is one more basic tip, but it can't be stressed more. Without light, you won't get the photo quality you need. Some cameras do better than others in low light, but none can do without it. So, stay close to illuminated areas when you're taking shots. Also, the light should be behind you or above you, pointing towards the subject. This is possible outdoors, but indoors, with limited mobility, this might not be possible.
4. Zoom with your feet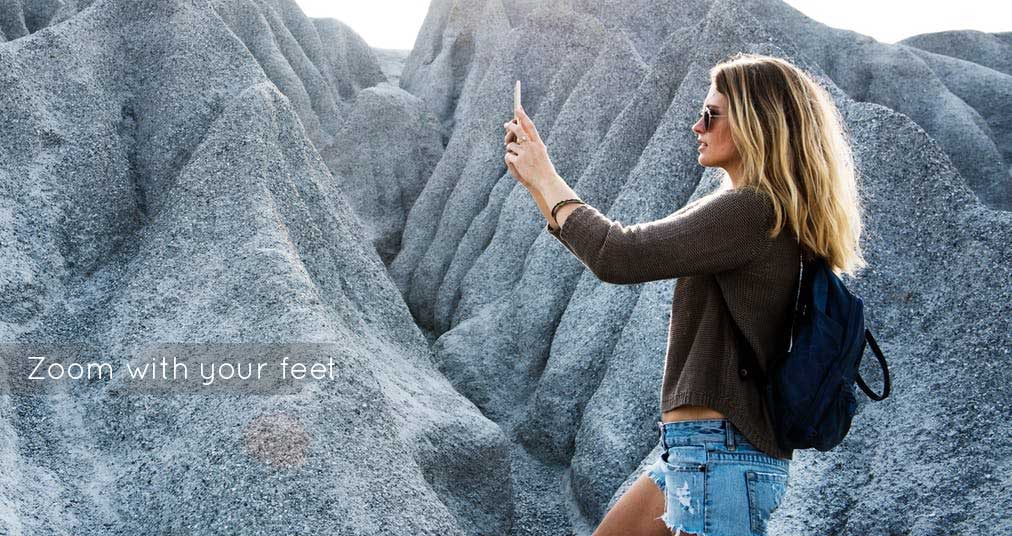 Some smartphones still don't have optical zoom. If your smartphone doesn't have optical zoom, the best way to get a good shot is to get as close to the subject as ideally possible. And if your phone has optical zoom like the ones on the Galaxy Note 8 and iPhone X then by all means, it can be used. However, digital zoom is never advised. It will crop your snap, and lower your quality badly. You can do some practice to find the ideal distance for your camera lens by using random objects and moving back and forth.
5. Runaway from the Flash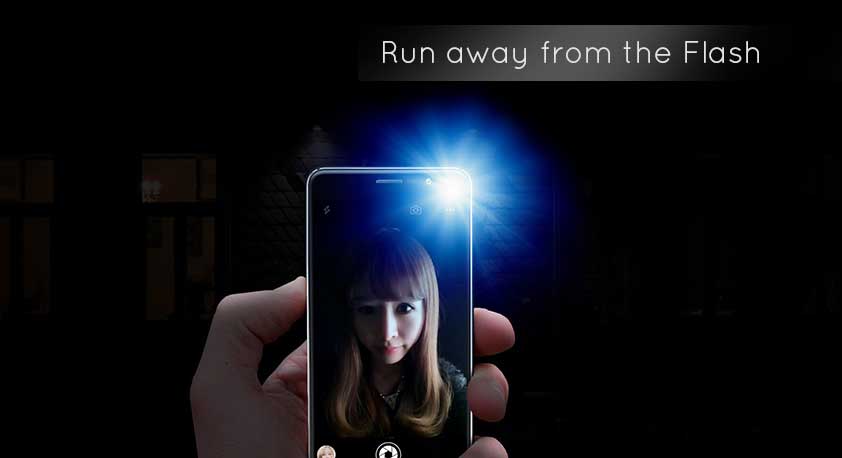 Flashlight is much suitably used to find things whereas, for smartphones, it is much better kept off. Unless of course, there is no way to take a snap without one, then indulge it. Mostly, it leads to photos of normal people with scary vampire eyes. It makes you suspicious. Almost any other light source will do better than the flash. Some people use diffusers as an accessory but that's another hassle. So, in low light conditions, when the obvious reaction is to turn on the flash, just search for an alternate source. For example, a candle, a lighted billboard, or whatever source that is close.
6. Take many photos and use burst shots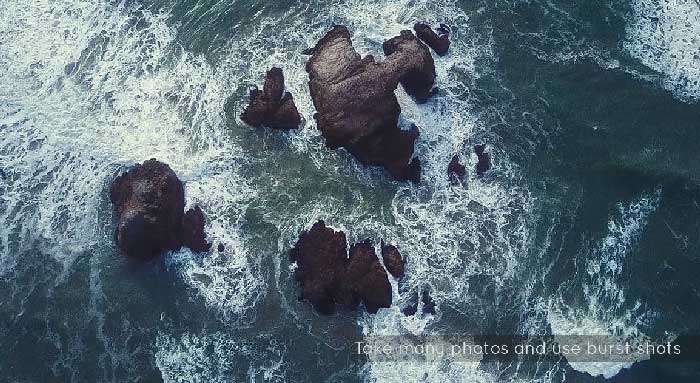 Another Mobile Photography hack is making the use of burst photos. If your smartphone storage is lying idle, why not use it. Especially when taking photos of moving objects, this is very useful. You never know when you snapped the perfect one.
Some phones come with burst mode. When you press and hold the shutter button, it takes a number of quick shots of the same scene. Later, you will be able to choose between them as you like. Not all burst shots are great, but you do find one or two as per your liking usually. Also, once you've selected your pick, you can delete the other ones, so they don't take unnecessary space.
7. Edit the photo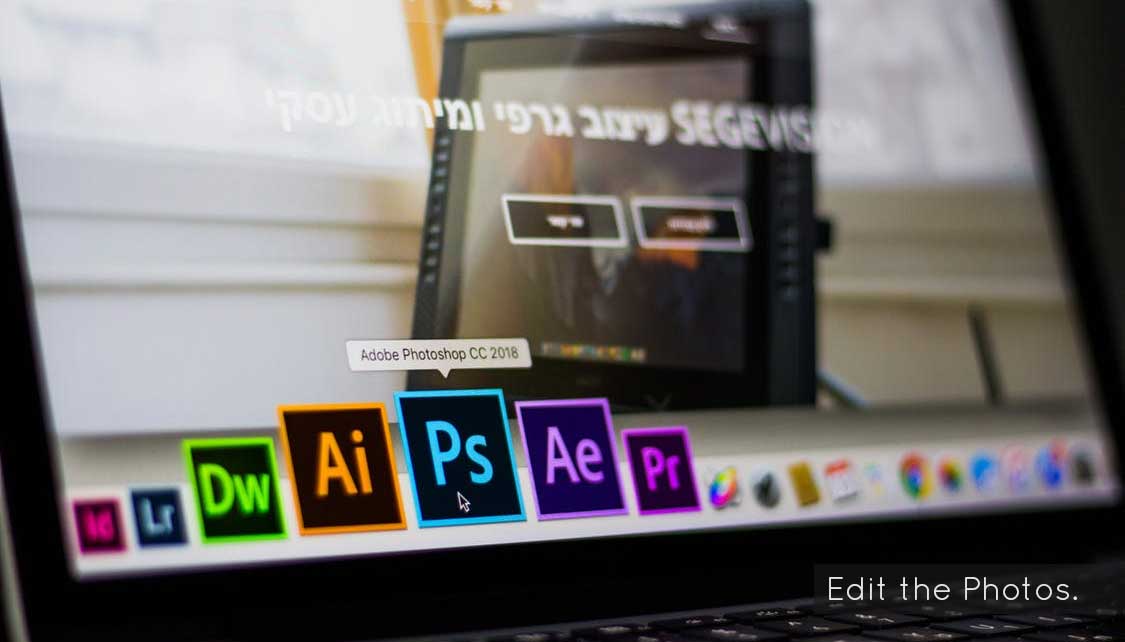 There are a gazillion photo editing apps that you can use after you take your picture. From tweaking contrast, to adding filters and stickers, you can do as much as you like. There's no one size fits all solution over here. The best way is to experiment and try.
8. Try another camera app like the Google HDR + camera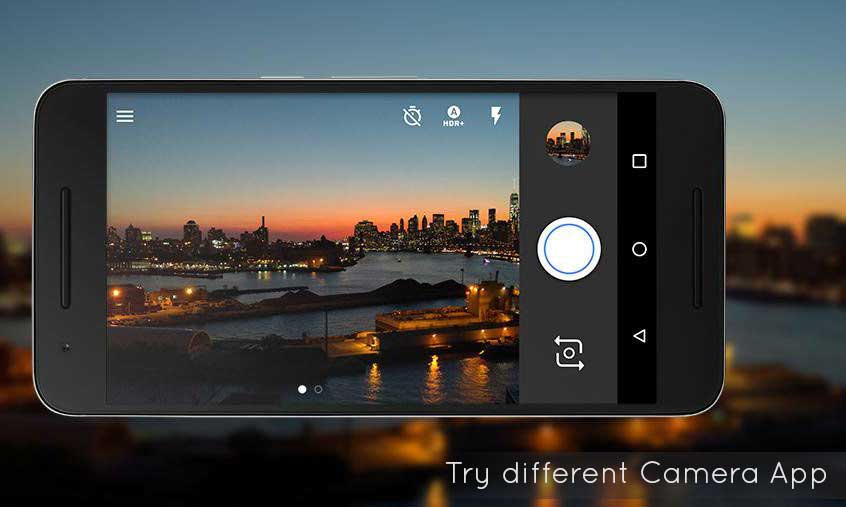 This is obviously for Android users. And not all can use the Google HDR camera. Google's Pixel 2 not only comes with a great lens, its image processing algorithm does wonders too. So, if you can't have Google's Pixel you can at least have its algorithms. Many users have reported a substantial improvement in picture results with the ported software. There are still other third-party apps in the Play Store that can also help in achieveing similar results provided you experiment with them.
9. Use Smartphone's HDR Mode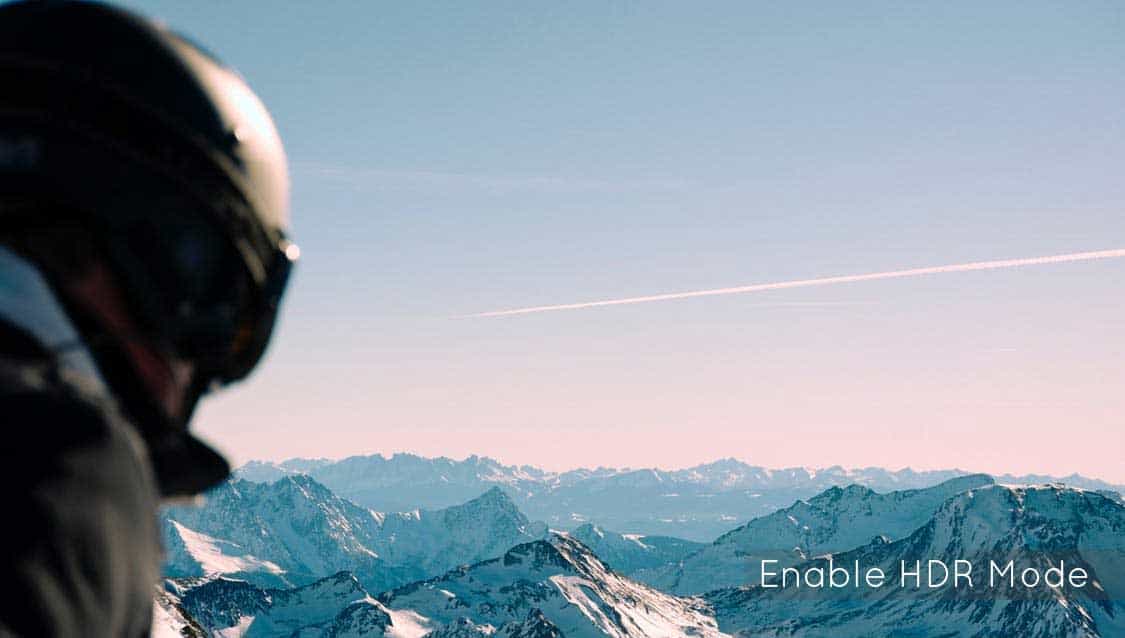 While Smartphone cameras have come a long way, there's has been addition of various application features that allows you to capture your subject with lot more details. HDR, which stands for High dynamic range allows you to take the perfect shot irrespective of the lightning. High-dynamic-range photographs are generally achieved by capturing multiple standard-exposure images, often using exposure bracketing, and then later merging them into a single HDR image, usually within a photo manipulation program). Only downside to this feature is slow processing. Since a lot of processing goes into combining different details, HDR is only stable for landscapes and portrait shots.
10. Make The Most Out Of Available Light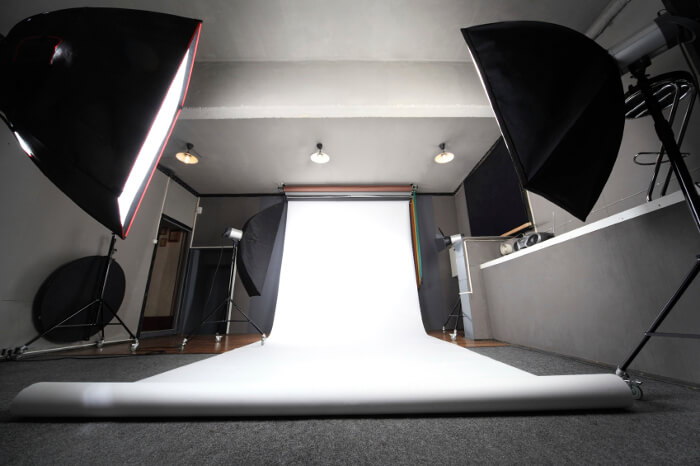 Be it natural or artificial, the photographer must learn to use the perfect balance of light while clicking pictures. The subject should always be well lit, you'll need to change angles, positions or even wait until the right time of the day. You must refrain to click pictures where you have a light source behind the subject, otherwise they may result in a silhouette effect.
11. Steady Support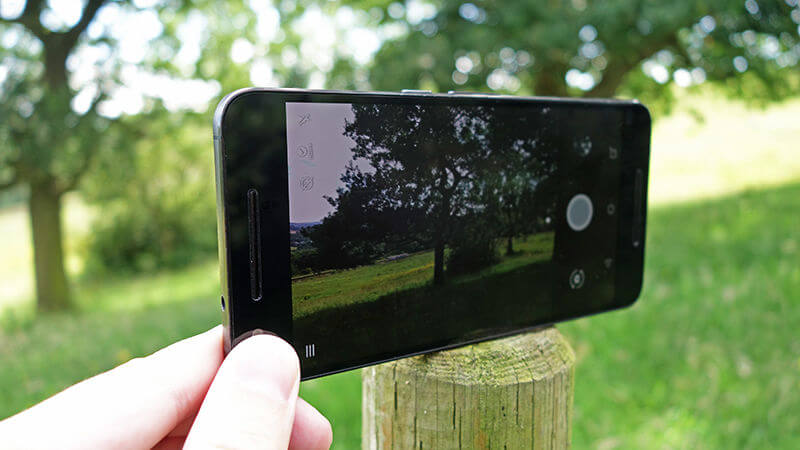 Get a grip, yeah whenever clicking pictures make sure you keep the phone still. Your best option is to use supports and the camera timer is gonna be your buddy and you can set up an ideal shot and leave the rest to it. Try to improvise according to your surroundings, using props behind the camera is also a work of art.
12. Physical Shutter Button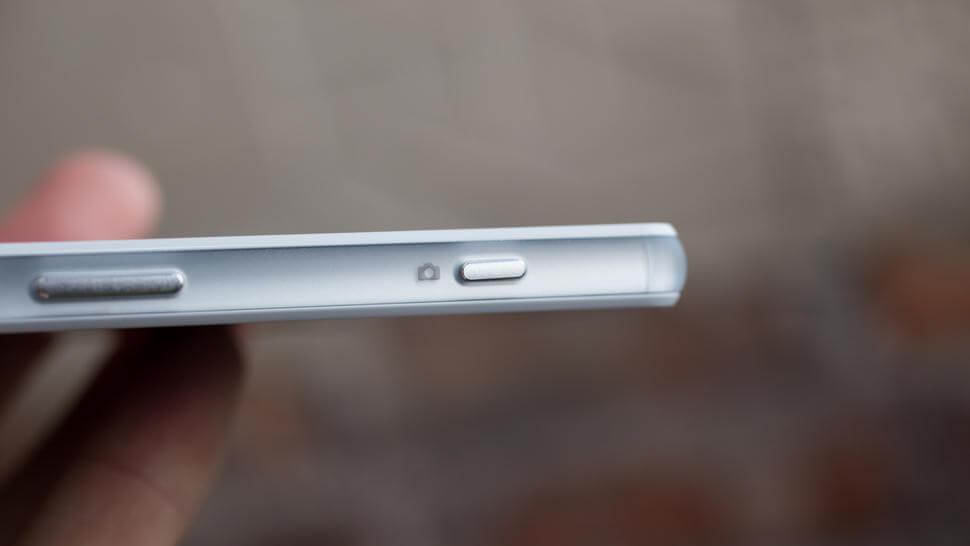 iOS and most android device can click images when you press any of the volume keys. This trick has its own value one being your finger will not be taking up screen space and the second being a volume button is much more ergonomically placed as compared to the on screen shutter. This will also help you take better pictures of yourself.
Conclusion
These are just a few tips to help you click better pictures, you can always improvise and click images in a way you find suitable. But, always keep in mind some unconventional and imperfect shots may at times be better at reviving old memories than the perfect ones. You can also use these tips to take woderful wallpaper pictures from your mobile camera. If you are an iPhone user and have somehow deleted these precious photos that you have taken after a lot harwork, you can recover them from the iCloud.