Xiaomi has been on a roll as of late, apart from successful rollout of a number of handsets the company has had enjoyed the luxury of launching a variety of new products, from a coffee maker to its very own System on Chip (SoC) the Pinecone S1. Now, it seems the company is preparing to get its audience excited for its latest flagship the Xiaomi Mi 6. With the official reveal to be sometime in April, we are already being peppered with leaks as we approach.
Recently over at Weibo it seems the rough concept sketches for the device were recently leaked. This allows us to have an understanding of what the device might looks like. It seems that Xiaomi has decided to stick with a more traditional design scheme for its new flagship, with thick bezels on the top and chin of the handset with minimal space wasted on the sides. The chin of the phone also accommodates a home button which may or may not have an integrated fingerprint sensor. The bottom seems to house a USB Type-C port along with the speaker grills. The sketches also showcase a dual-camera package present in the rear of the device.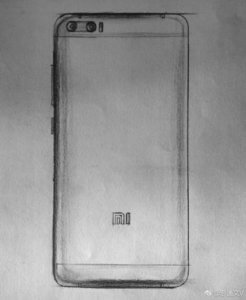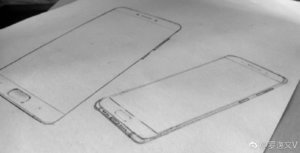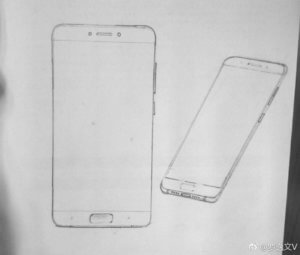 The Mi 6 will be the first Chinese smartphone coming with Qualcomm's latest Snapdragon 835 SoC coupled with a quad-HD curved OLED display, 6 GB of RAM and 256 GB of internal storage. Another variant is supposed to be packing a quad-HD resolution flat OLED display, 4GB of RAM and 128 GB of storage. Rumours abound to a third variant sporting the MediaTek Helio X30 SoC with 4 GB of RAM and 64 GB of storage. All three handsets are to have to dual-camera package.
Due to Samsung being prioritised for supply of the latest Snapdragon 835 it is speculated there will be a delayed announcement about the device the Galaxy S8 / S8+ are unveiled. Also, since none of the Xiaomi devices are running under-clocked Qualcomm SoC's as has been the case till now, it is hinted that the price of the Mi 6 might be higher than its predecessor.