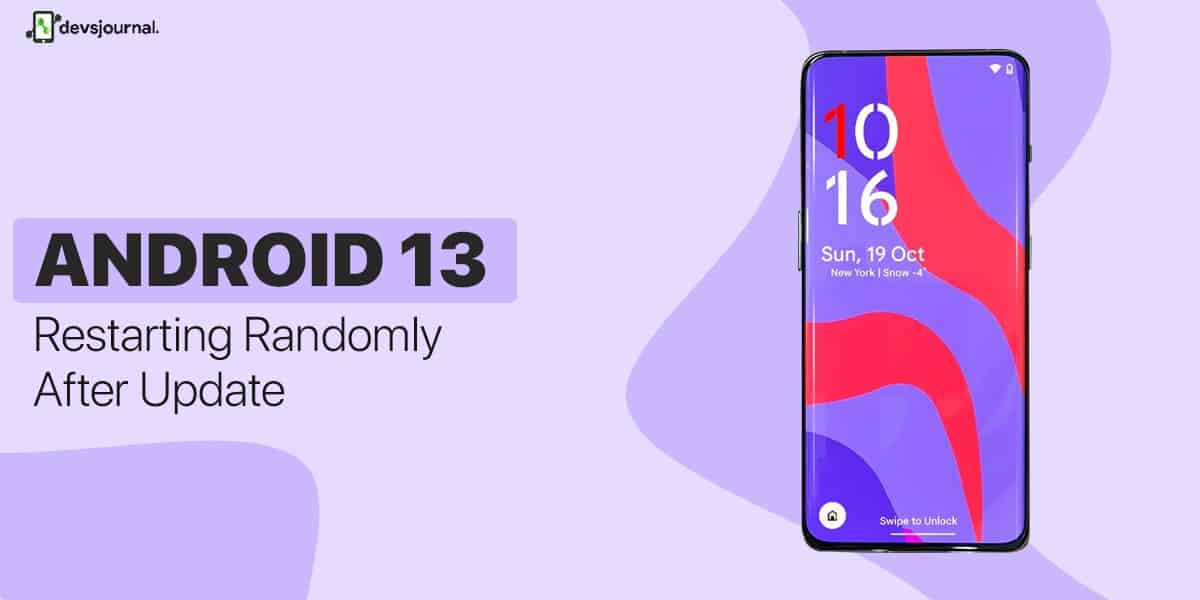 People often get excited when they receive a new update for their devices. However, users of Android 13 may have encountered the frustrating issue of their phones randomly restarting after updating. Similar to this, when Android 12 was released, people experienced various issues related to Android 12, such as battery drain and Bluetooth not working properly.
Now, returning to Android 13, the problem of your Android 13 phone restarting randomly can be highly frustrating. Nevertheless, we have discovered several methods that might help you resolve this issue and allow you to use your device without any interruptions.
The Reason Behind Your Phone Randomly Restarting After the Android 13 Update
There can be several reasons why your android 13 phone restarts randomly. It could be a software bug or compatibility issue with your phone after receiving the new update. Installing the wrong update on your phone might also be the reason for this. There might be some third-party app in your device that might be interfering with the functioning of the device and causing it to restart randomly.
How To Fix the Random Restart Issue After the Android 13 Update
If you are also struggling with the Android 13 random restart issue, here are some ways to fix it on your own.
1. Install the Bug-Free, the Latest Update
To fix the restarting problem in your Android 13 device, you must install the latest update directly through the manufacturer, which might include the fixes to these bugs and thus solve your problem.
You can follow these steps to check if your phone is updated to the latest software:
go to Settings > System > System Update and check for any available updates. If an update is available, tap "Download and Install" and follow the on-screen instructions to complete the installation.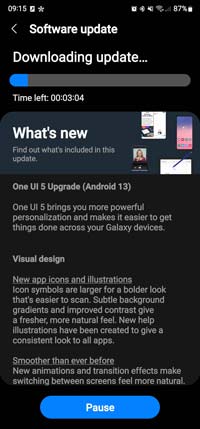 2. Erase 3rd Party Apps
Most of the time, these bugs get involved with your system due to the third-party and corrupted apps that you might have installed. You must try uninstalling the recent apps that you have downloaded or uninstalling the ones you think might be interfering with your device. Doing so will drive away all the corrupted files and unwanted data that might be interfering with the device's performance.
3. Turn Off the Auto Restart Feature
There is an auto-restart feature on your android 13 device that will restart your phone every few intervals or at a scheduled time. This feature has been introduced to improve the overall performance and stability of your phone by clearing up temporary files and removing unwanted stuff that might be slowing your phone down. You can shut this off by following the steps given below:
go to Settings > System > Advanced > Auto restart, and toggle the switch to turn on the feature. From there, you can set the schedule or interval for the device to automatically restart.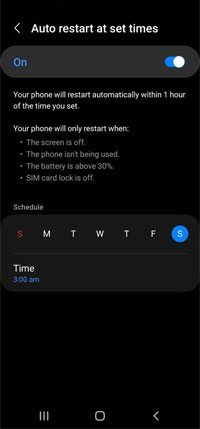 4. Force Restart Your Android 13 Phone
If your Android 13 phone is facing random restarts you can try force restarting your phone, this will help you clear all temporary files and the glitches that might be causing the problem. Follow these steps to force a restart of your device:
Press and hold the Power button and the Volume Down button at the same time for about 10-15 seconds.
The device will vibrate, and the screen will turn off, indicating that it is restarting.
Once the device restarts, release the buttons and wait for it to fully boot-up.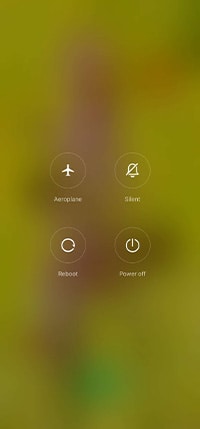 5. Factory Reset Your Android 13 Phone
If nothing works, you can factory reset your android 13 device, this will erase all the existing files and data in your device, and all the settings go to the default settings, and your phone will restart as new. Resetting your phone will erase all files including the ones that might be interfering with the performance of your device. You can follow these steps to reset:
Open the Settings app on your Android 12 device.
Scroll down and tap on "System."
Tap on "Reset options."
Tap on "Erase all data (factory reset)."
If prompted, enter your device PIN, pattern, or password.
Tap on "Reset phone."
Tap on "Erase everything."
Conclusion
Thus to conclude, the android 13 random restart bug is merely due to some glitches or tiny software problems that you can fix using the different methods mentioned above. We hope this article helps you solve your problem and use your device without any interruptions.