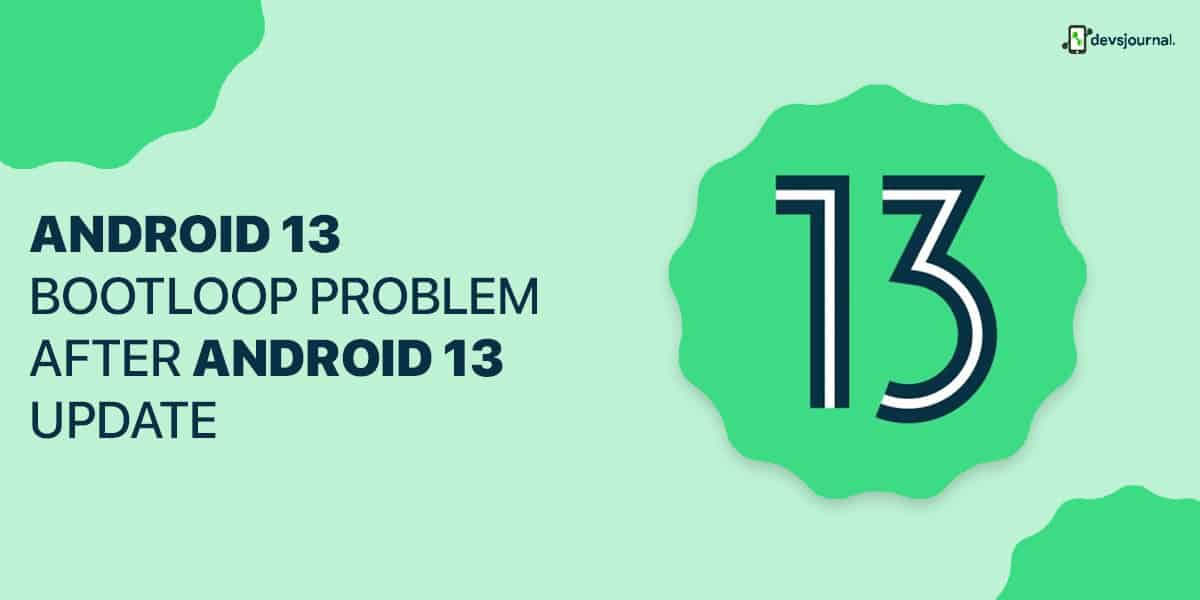 Android 13 is the latest major release from the Android community lately. It has developed multiple new features compared to the previous version to improve user experience, including a smoother functioning and reduced bugs. However, consumers have been facing many problems while rebooting their systems, such as random restarts, Bluetooth issues, and a Google Assistant bug.
One of the most prevalent complaints has been the occurrence of a boot loop, where the device gets stuck in a continuous reboot cycle and fails to load the home screen. Despite the improvements in other areas, these issues have caused frustration among users. Hence, in this article, we will examine various reasons why you may be experiencing the Android 13 boot loop issue and explore potential fixes for it.
The Reason Behind the Bootloop Problem on Android 13?
When a device is stuck in a boot loop it will constantly show blank screens on the manufacturer's logo and reboot again. This can happen due to several reasons such as a corrupted operating system, faulty hardware, incompatible software updates, or unsuccessful rooting attempts. It can also be caused due to incompatible apps or apps that do not support your device. The presence of corrupted files can also result in your device getting stuck in a boot loop.
How to Fix the Android 13 Bootloop Problem After the Android 13 update
Despite several reasons listed above, you can still try these few steps to fix bootloop problem of your Android 13 phone before contacting the manufacturer.
1. Enable Safe Mode on Your Device
Enabling the safe mode can help you solve bootlop problem of your android 13 device that might be caused due to corrupted and unsupported files on your device. Here's how you can enable safe mode on your device:
Press and hold the power button
Now press and hold the power off icon
A pop-up window will appear
Press ok when asked to enter safe mode
Now, after entering the safe mode you can uninstall all the unwanted files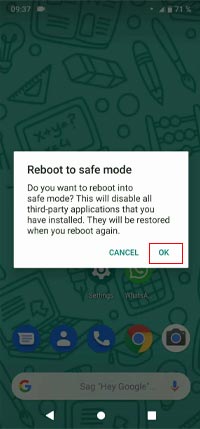 2. Force Restart Your Android 13 Device
A force restart is generally effective in resolving any bugs you may encounter with your Android 13 device. It should also help address the bootloop problem you are currently experiencing on your Android 13 smartphone. You can try a force restart by following these steps:
Hold the volume down button and the power button simultaneously for 10-20 seconds
The screen will turn black and the phone will vibrate
Wait for a few sec and release the buttons
If the phone does not start, press and hold the power button to switch it on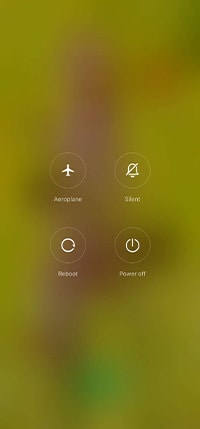 3. Check the Power Button for Dust
Check the power button causes this button is used to switch on or off your device. If dust or debris are stuck in this button, it will not allow it to function properly causing your android 13 device to enter a boot loop. If dust or debris found, clean the dust and remove anything interrupting these particles to solve the bootloop problem.
4. Remove the Corrupted SD Card
If your Android 13 phone is stuck in a boot loop, you must try removing the existing sd card in your device and retry. This sd card might contain some corrupted files or data that has been interfering with the working of your device. Unwanted and corrupted data can interfere with the functioning of your device.
5. Factory Reset Your Android 13 Device
If nothing works, you can factory reset your android 13 device to resolve the bootloop issue, this will erase all the existing files and data in your device, and all the settings go to the default settings, and your phone will restart as new.
Resetting your android 13 phone will erase all files including the ones that might be interfering with the performance of your device.
You can follow these steps to reset:
Open the Settings app on your Android 12 device.
Scroll down and tap on "System."
Tap on "Reset options."
Tap on "Erase all data (factory reset)."
If prompted, enter your device PIN, pattern, or password.
Tap on "Reset phone."
Tap on "Erase everything."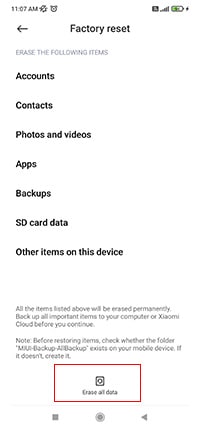 6. Update Your Android 13 to Bug-Free Version 
Keeping your device updated to the latest version is very important as with every update, your device becomes smarter and more efficient. There might be bugs in the current software that you are running on your android 13 device, by updating your device to the latest version you can get rid of all these bugs, resulting in a more efficient and smooth performance of your device.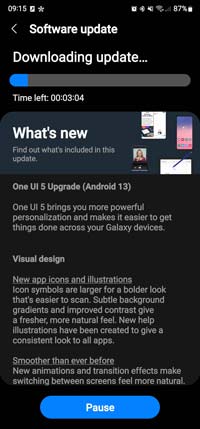 Conclusion
Thus, to conclude boot loop is a common problem that is being faced by the users, so you must not panic as it is a fixable issue. You can experiment to fix it yourself by trying the above steps, and hopefully, you can fix the android 13 bootloop issue. If you are unable to do so you must contact the customer service of the manufacturer of your device and get technical help.