WhatsApp is one of the most, if not the most prolific instant messaging platform that is currently available on all smartphone and even some featurephone OS. To keep itself at the pole position throughout the years the application has had to innovate and introduce new features. Now and again these features are original add-ons but mostly they are integrated from competitors or sometimes other social media applications.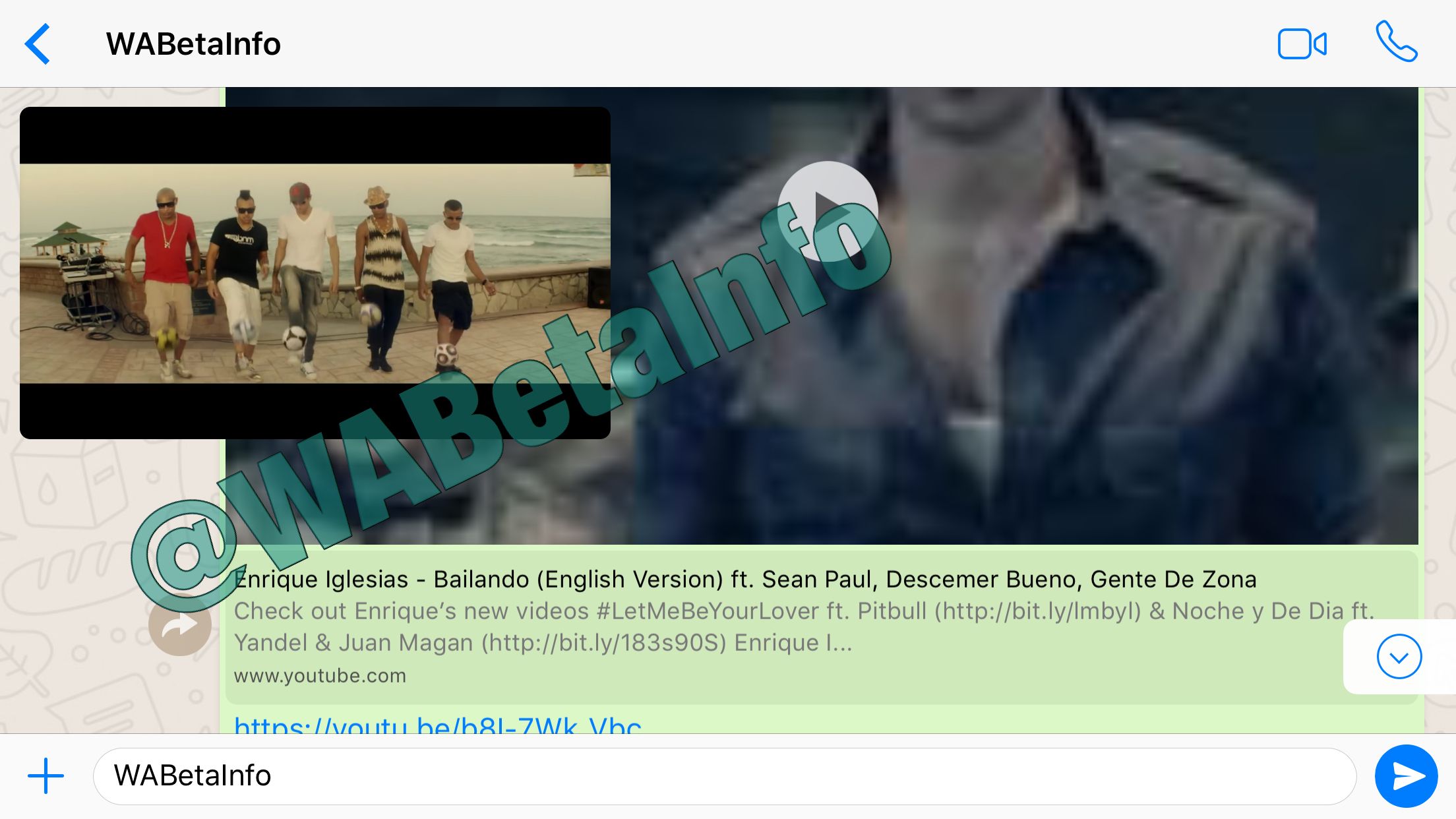 Now it seems the WhatsApp development team is currently testing a feature that will allow users to view YouTube videos within the app. This will eliminate the need to click on a link and to launch a browser or YouTube application. This feature will enable playback of the video content in a picture-in-picture window whilst offering functions like pinch-to-zoom, full-screen view and hide the ongoing playback to continue reading messages in the chat. The playback will cease if you switch focus to a different chat though.
Currently, this feature is only available the iOS branch of WhatsApp with supported devices including the iPhone 6 and above. No indications have been noticed on the applications Android and Windows Phone branches. Although it should arrive on the latter two branches in due time. According to the source of this news, @WABetaInfo if the testing of this new feature continues apace, iOS users will be able to enjoy this new functionality sooner rather than later.
You can download the application for Apple devices and Google devices from the following links,
Follow us on our social media to keep up to date with the latest in the world of Android.