We reported last time that the upcoming Vivo smartphone may feature an on-screen fingerprint sensor. The rumor is based on the teaser shared by Vivo India on their official Twitter account last Wednesday. In case you missed out the photo, it shows a fingerprint logo going in and out of plane, which we suspected as a display. This is interesting knowing that bigger companies like Apple and Samsung struggles to implement this technology in their next-generation devices.
Vivo breaks this rumor today by bringing with them a working prototype of a device featuring ultrasonic scanner at MWC Shanghai. The device the company has presented contains two of these sensors, one under the AMOLED display and the other at the back of the device, below the metal surface. This ultrasonic scanner can be implemented under the display, or in metal or glass panels which will help the OEMs to fully eliminate the chin bezel of their future handsets.
Unlocking to new possibilities for your devices! Vivo proudly uncovers the latest Under Display Fingerprint Scanning Solution. #VivoMWC2017 pic.twitter.com/S0lISpZ2q5

— Vivo India (@Vivo_India) June 28, 2017
According to Qualcomm, this technology will be compatible with the recently announced mid-range chipsets, the Snapdragon 660 and 630. The ultrasonic scanner is not just designed to be compatible with future Qualcomm Snapdragon 200 series, 400 series, 600 series and 800 series mobile platforms but also be compatible with non-Snapdragon platforms.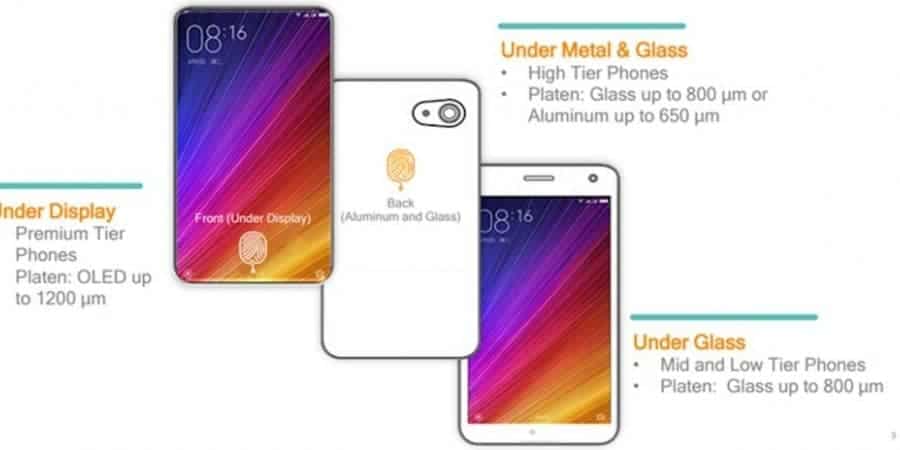 Both of the new fingerprint sensor technology will not be commercially available until next year as Qualcomm is yet to distribute this to OEMs. But one thing is for sure, Vivo will be the first to use Qualcomm's newest innovation.