As much as we love WhatsApp , we have got to appreciate the growing fanbase and the popularity of its open-source rival chat app , Telegram. It's users love the security and simplicity of the app and its features like hidden status, hidden profile pictures, encrypted messages, stickers, Telegram channels and its bots. Some of this features have not even been introduced to WhatsApp and other features have been long before WhatsApp's implementation .
One feature that the users of Telegram were waiting for is the Themes feature which can change the User Interface in the app to customize the app in the way the users want to.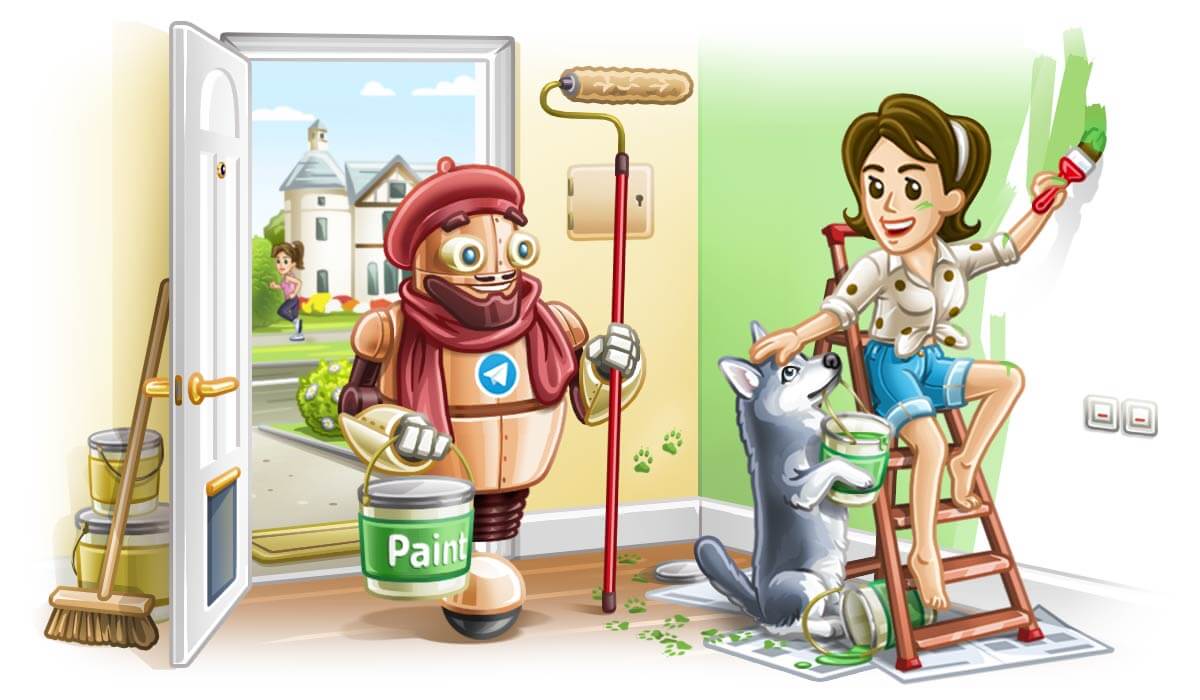 Now , Telegram v3.7 has introduced this long-awaited feature which Telegram in its blog stated as "Custom Themes" . With the help of this feature , users of the app can change the look and feel of the app to any of the colours from the CMYK wheel.
In a blog post , The Telegram Team stated that
Starting today, 85% of Telegram users can completely change what Telegram looks like for them. We are rolling out Custom Themes on Android, and will later support them on less popular platforms.

To switch to a different theme or create a new one, go to Settings > Themes. We've included a Dark Theme in that menu for those of you who don't want to use Telegram as a flashlight in dark places.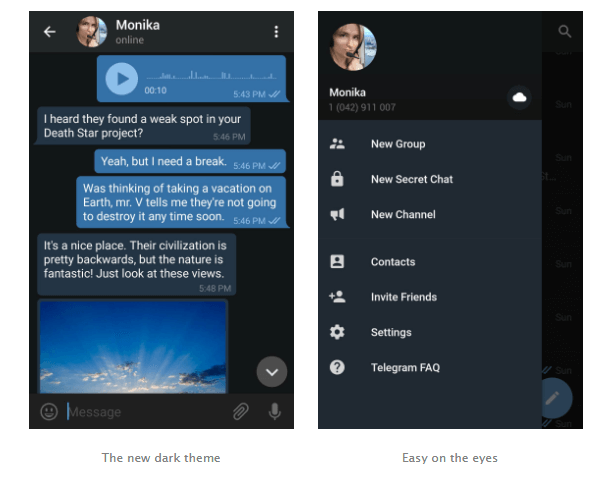 The Telegram team has also added a theme editor in its app which can be used to customize the UI of the app to any colour . This can be used to set any themes to the app and even share this themes with fellow users.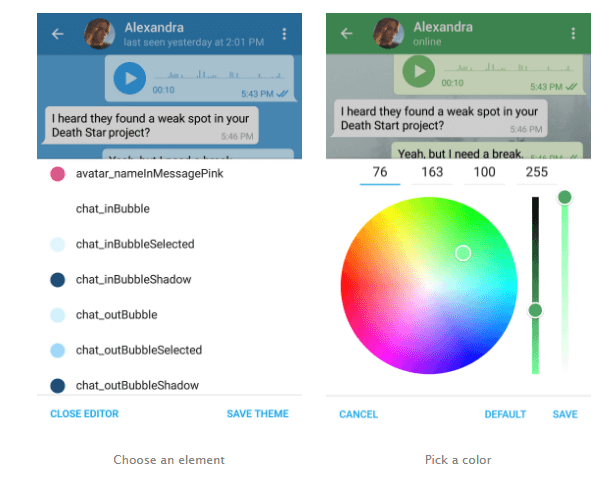 Also , Telegram has been known to keep all its features open-to-all and this time is no different . Telegram Themes is also open to the community and anyone can create their own themes to be used in the app. Also , Telegram has created a @Themes channel where all the themes created by users of Telegram are showcased .
There is some very good news and some not-so-good news for the users of Telegram's iOS app , the not-so-good news is that the themes feature for the iOS app is not ready yet but is scheduled to come "eventually" .
And the very good news is that , The Telegram Team has teased that they are building something different for its iOS version of the app and its going to be "truly epic".
Telegram has in past , been under scrutiny for its security feature which helped the members of ISIS – terror group plan some attacks on its network without coming into Intelligence radars. Albeit, We hope that this new feature of Telegram will help the app grow even more so that we , the users get even more options for communication .