Sony today announced its upcoming flagship smartphone, the Sony Xperia XZ Premium at the MWC, Barcelona.
The XZ Premium has the world's first 4K HDR (2,160 x 3,840, High Dynamic Range) display in a smartphone. This phone is also powered by the latest flagship chipset from Qualcomm, the Snapdragon 835 which makes the Sony Xperia XZ Premium the first smartphone with this chipset to launch in 2017.
Sony's new flagship phone also has a new camera system called Motion Eye. The interesting thing about this setup is that Sony has embedded fast memory right into the camera stack, allowing it to produce another world first for phones: super-slow motion of 960fps at 720p resolution. This rapid burst lasts for only 0.18 seconds, so technically you're only capturing something closer to 180 frames, but the effect is still quite compelling when stretched out to a regular 30fps.
Sony's extra memory addition helps the phone to start buffering shots as soon as the camera detects motion in the frame — so that when you press the shutter button, there's absolutely no lag, the camera will just pull the image it was already taking at that moment. This is the sort of system that will rely heavily on good autofocus, and Sony is bringing back the triple-sensor system from the Xperia XZ: there's laser AF, an RGBC infrared sensor for adjusting white balance on the fly, and an updated ExmorRS image sensor. The latter now has 19 percent larger pixels, stepping down resolution to 19 megapixels. Sony's Bionz image processing engine has also been upgraded with better motion detection and noise reduction.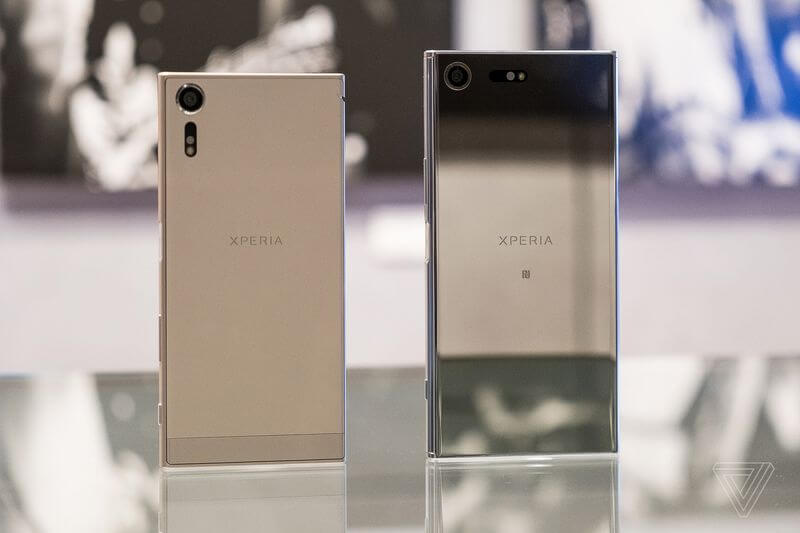 The Xperia XZs and the Xperia XZ Premium comes with Gorilla Glass 5 on the front and back, with metal antennas at the top and bottom of the device. Other features include water resistance, rated to IP65 and IP68 respectively, a thinner profile at 7.9mm, and MicroSD storage expandability. The phone's battery is a reasonable 3,230mAh, and there's a fingerprint sensor integrated into the side-mounted power button as usual. But the Xperia XZ Premium is mostly about the camera, display, and processor prowess.
Both the phones look exceptional with specs and design but they will not be available till late in Q2. Let's hope that Sony's phones deliver the camera and performance they are known for. Stay tuned for the India specific launch date. We will keep you updated as we know more.