Apart from launching the Galaxy S8 and S8+ at the Unpack event yesterday, Samsung also showcased a couple of new accessories alongside the handsets. Apart from announcing a refreshed VR headset that would be bundled with pre-orders of the device in certain markets, the company also showcased a refreshed Gear 360 VR camera and the DeX mobile-to-PC dock.
The DeX dock is based on the same concept as Microsoft's Continumm feature which allows a Windows 10 smartphone to be connected via a Continumm dock to give it full desktop level functionality. The dock is compatible with the launched Galaxy flagship units and will convert them into an Android-flavoured desktop experience. One would have to connect the handset into the DeX Station which will then link the smartphone to an HDMI standard display unit and a bluetooth-enabled, USB or radio-frequency type keyboard and mouse.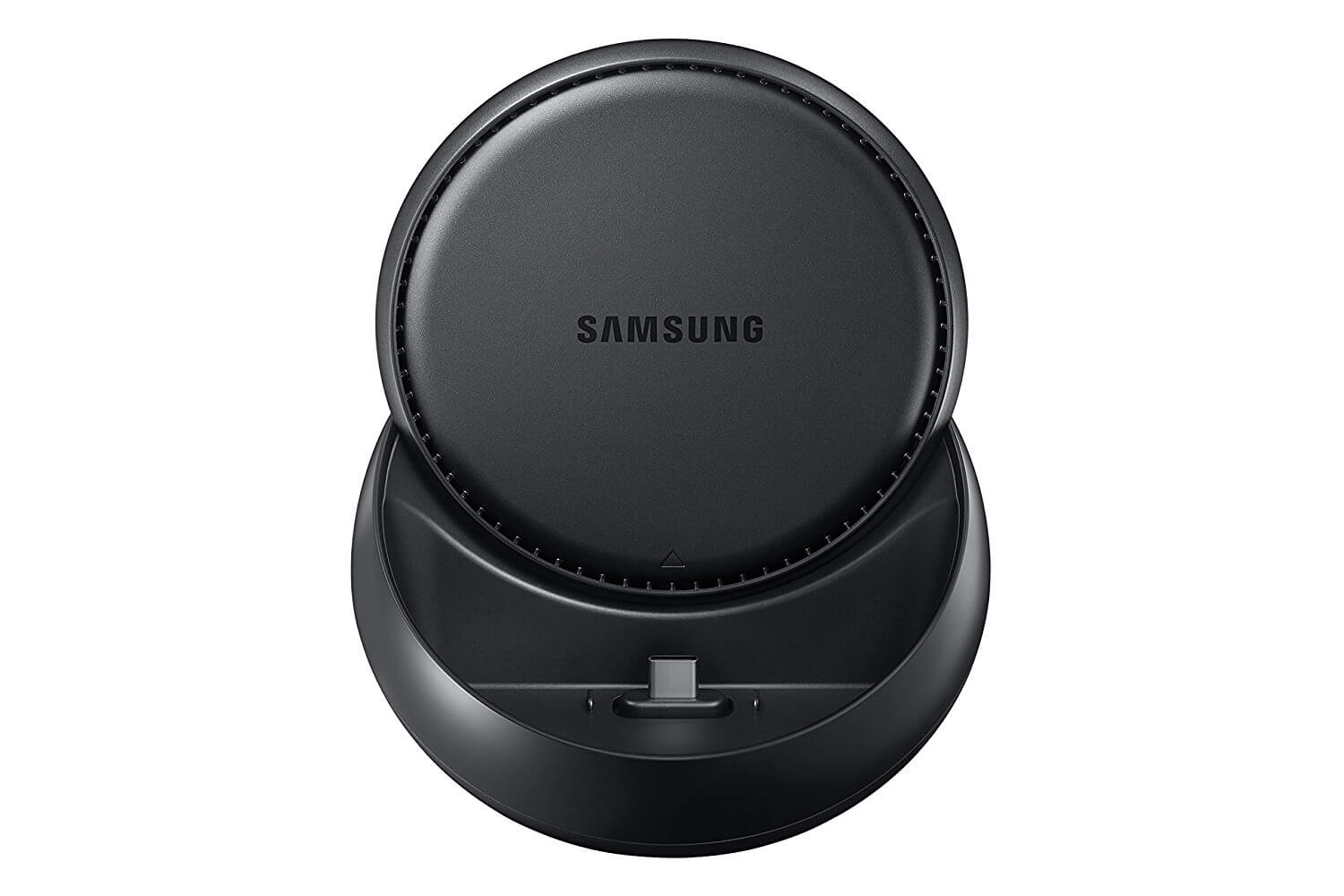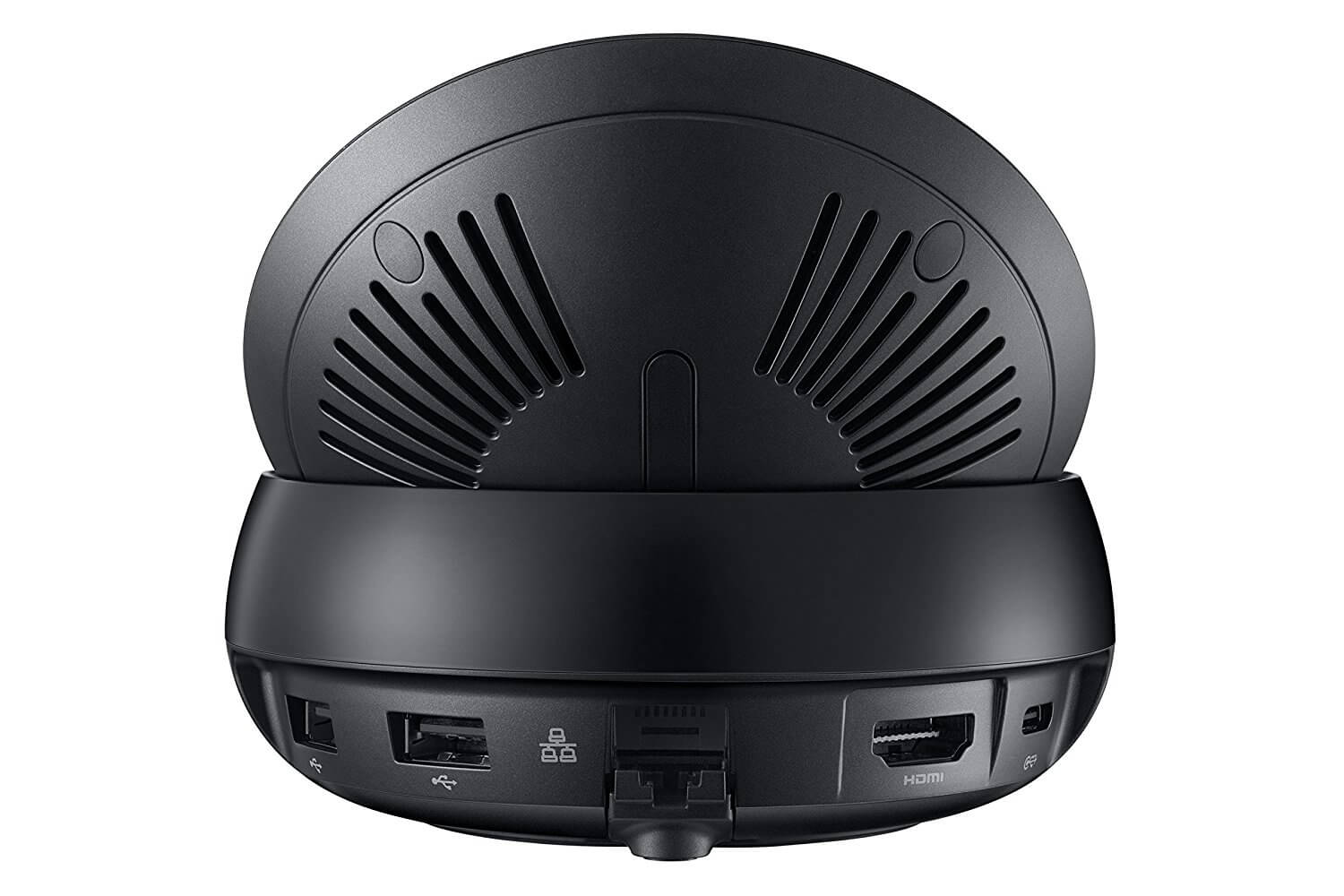 In this mode, Galaxy S8 and S8+ users can access applications, send and receive messages, browse online directly from the phone on to a larger display. The dock station is also supportive of keyboard and mouse gestures while users can easily manipulate various application instances and adjust their relative size on screen with ease. The DeX-dock comes with two USB 2.0 ports, Ethernet and a USB Type-C power-in port along with a cooling fan.
The company showcased various bundled Samsung DeX productivity apps like an internet browser, MyFiles, Gallery and Samsung email. In a presser the company claims the mobility revisions of the Microsoft Office and Adobe suite including the Adobe Acrobat mobile reader and Lightroom mobile revisions are compatible out of the box. While they have promised with implementation of VDI a user can remotely use Windows desktop OS, this is possible only with the continued collaboration of Microsoft and Adobe in this endeavour.
Speaking on point, Injong Rhee, CTO of the Mobile Communications Business at Samsung Electronics stated,
The smartphone has become the central point for the modern mobile professional, and when giving a presentation or editing documents remotely, it means they can work effectively using just their smartphone. We developed Samsung DeX with the highly mobile worker in mind, giving them a convenient and flexible desktop experience,
He further added, "With Samsung DeX, enterprise users can also be assured their smartphone and data are protected by the Samsung Knox security platform built into the smartphone. Samsung DeX redefines what a smartphone can do to keep mobile professionals productive…".
The company plans to make the dock available soon after the launch of the Samsung Galaxy S8 and S8+ have been listed with a pre-order price of $150 (~₹9,720) in US retailers.