We are in the final leg before Samsung officially unveils its next generation of flagships to the public in the Unpack Event scheduled for the 29th of March. This though has done very little to staunch the number of leaks and reveals about the features and performance of the devices' that are currently on the internet. The latest reveal deals with all the accessories for the handsets that will be revealed alongside the device during its launch.
This leak was on Slashleaks, a credible source for such information. The first accessory to be revealed without a surprise are the various types of covers available for the smartphone. These include the Korean giant's own Clearview and LED view covers. Other cover types that will be introduced are a keyboard cover, an Alcantara cover, silicone cover, clear cover and a two-piece cover. Samsung for the first time is going to sell their own brand of screen protectors alongside the flagship.
The usual suspects of a fast charging battery pack, a wireless charger and other such sundry accessories are also confirmed. Apart from this the company will be showcasing the DeX Station. This accessory will feature and HDMI-out port along with a pair of USB 2.0 ports and an ethernet port. The images below showcase all these leaked accessories alongside the price details, planned colours and salient points for each accessory.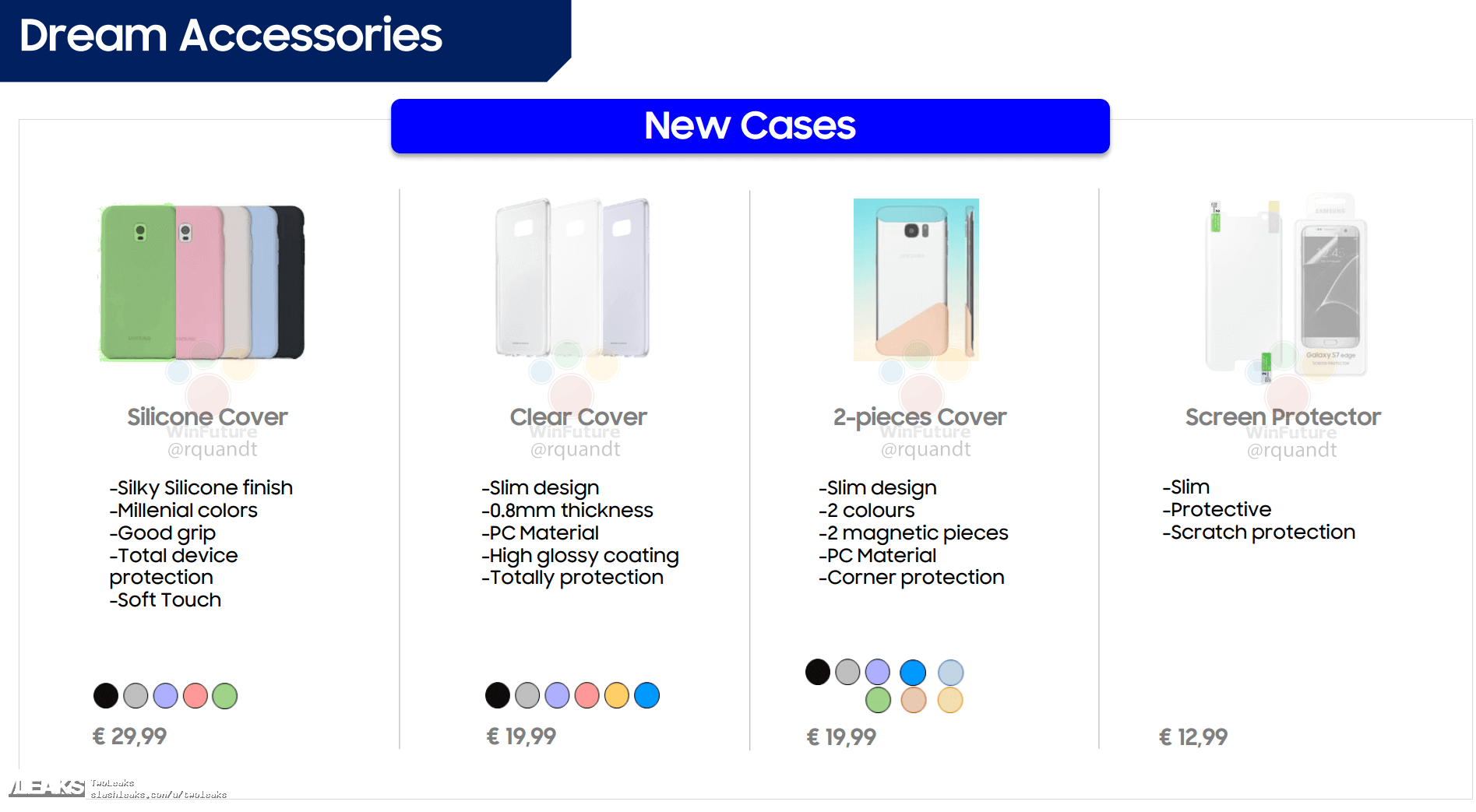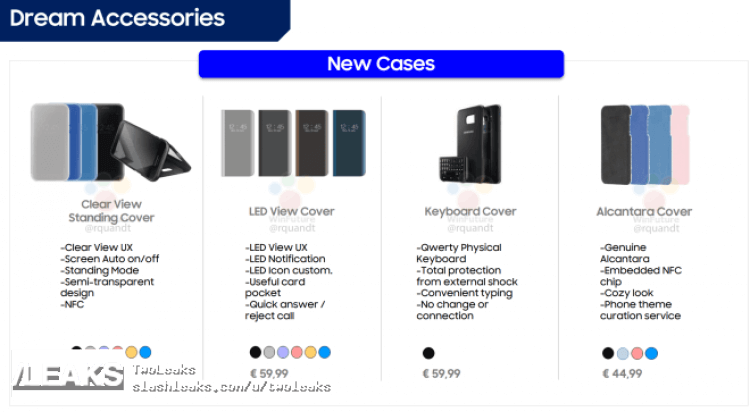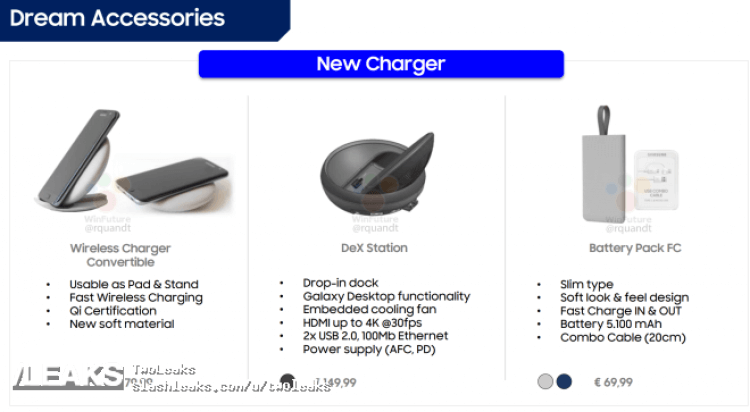 We are reiterating the prices again because a couple have been obscured or covered by watermarks on the images,
Samsung Clearview Standing Cover – €59.99
Samsung LED View Cover – €59.99
Samsung Keyboard Cover – €59.99
Samsung Alcantara Cover – €44.99
Samsung Silicone Cover – €29.99
Samsung Clear Cover – €19.99
Samsung 2-Pieces Cover – €19.99
Samsung Screen Protector – €12.99
Samsung Battery Pack (Fast Charging) – €69.99
Samsung Wireless Charger Convertible – €79.00
Samsung DeX Station – €149.99
What are your thoughts on these leaks? What do you think of the planned accessory line-up? Share and comment below.
Read More: Samsung Galaxy S8 series to be revealed during Unpack event on the 29th
Follow us on our social media to keep up with the latest in the world of Android.
Follow us on our social media to keep up with the latest in the world of Android.
Get notification about our latest updates, leaks, hacks & exciting offers in realtime!