We had recently reported on leaked renders showing that the upcoming Samsung Galaxy Note 8 devices would have a slightly redesigned display and more importantly what looked like a confirmed lack of any physical fingerprint scanner. But, as the old adage goes, the more you know, the more you know that you do not know still rings true. Recently news has leaked from a Korean publication, News1 that quotes a Samsung official stating,
"We made every effort to install a display-integrated fingerprint sensor on Galaxy Note 8, but we decided not to install it on this strategic phone due to various technical limitations such as security."
This, in other words, is an admittance that Samsung has managed to get the technology matured enough to put together a working prototype but not polished enough to the point of mass production. The report further states that Apple is confident enough in its implementation of the technology that it has integrated the same into the iPhone 8. This will not be the end of the line for the technology though as the report also states that Samsung will continue to collaborate with CrucialTec, one of the world's leading biometric sensor manufacturers.
Read More:Samsung Galaxy Note 8 will have a slightly reworked infinity display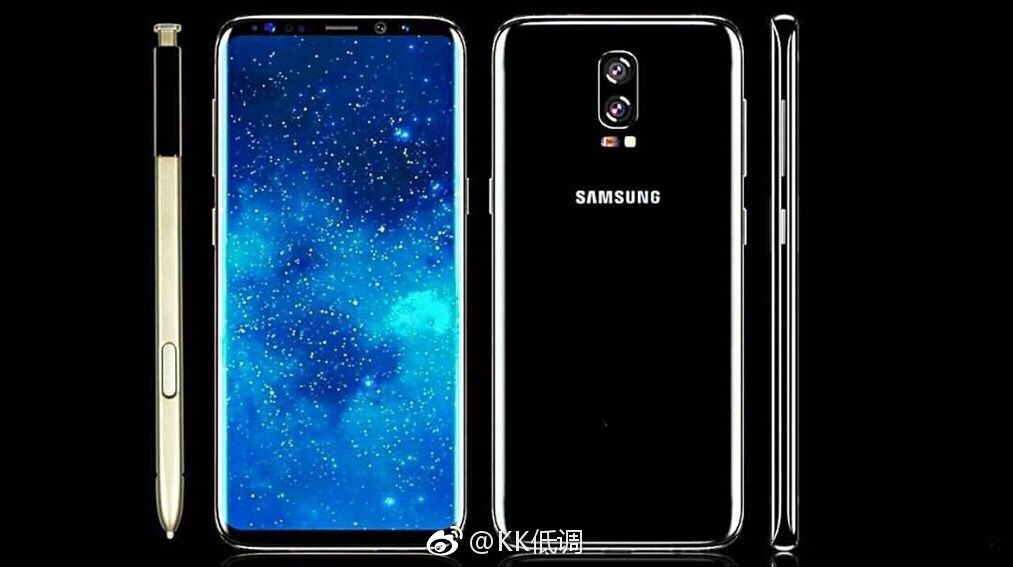 We expect the Samsung Galaxy Note 8 to
debut around this year's IFA expo
in Germany whilst sharing a lot of common points with the older Galaxy S8 line of flagships; including an Infinity display minus side bezels and minimalist forehead and chins. The smartphone is going to be powered by Samsung's Exynos 8895 series SoC, feature the much-loved S-Pen and maybe one of the companies first flagship class phablet to feature a dual camera setup at the back.
Follow us on our social media to keep up to date with the latest in the world of Android.