We have all known about the Samsung Galaxy Note 7 fiasco that happened last year which involved the battery of the devices exploding all of a sudden. Samsung had then issued recalls for the device twice and the company is now investing heavily in quality checks for its newer devices. Samsung has already gotten past those debacles with the launch of their Samsung Galaxy S8 and S8+ but the company doesn't want to just destroy the Note 7 devices. The reason for this according to the sources is that Samsung doesn't want to pay environmental damage fines by destroying the Note 7. Instead, Samsung is soon going to release the refurbished version of the Galaxy Note 7.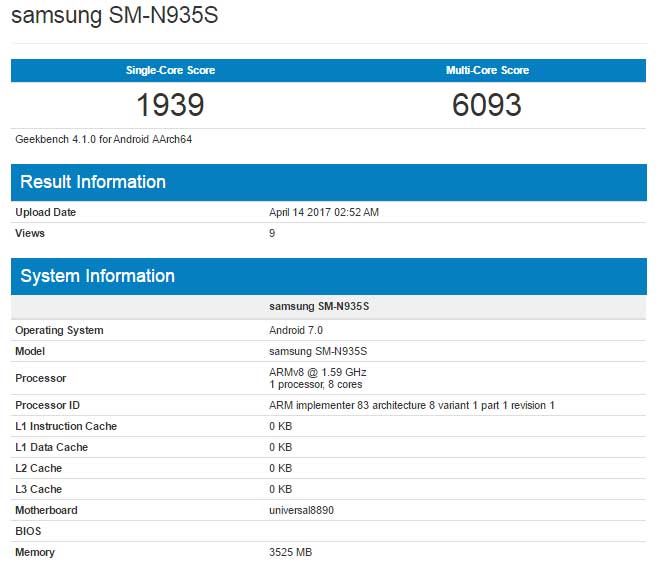 The specifications of the refurbished Galaxy Note 7 have now been spotted online and the Note 7 seems to be carrying the same 4GB RAM that was present on the original model. The refurbished Note 7 will be called as the Note 7R. Among other specs, the Note 7R will be powered by the Exynos 8890 processor and the storage option could be 64GB same as the Note7. However, Note 7R will have a 3200 mAH battery instead of the 3500 mAH battery because of the obvious reasons. The Note 7R will come with the latest version of Android which Android 7.1 Nougat which makes it a compelling option to the Samsung Galaxy S8 and S8+.
The Note 7R is currently only going to launch in South Korea and Samsung is not planning to launch the phone in other areas. However, the Note 7R will cost $250 less than the Note 7 which makes it a better buy than the S8 atleast for the people in South Korea.