Dual cameras are becoming more and more popular; they even entered the budget segment to lure the buyers. Samsung is also lately planning to get into the budget dual camera game. While previous rumors suggest a new Galaxy J7 variant with dual cameras, Now few images of Galaxy C10 with dual cameras went live on the internet.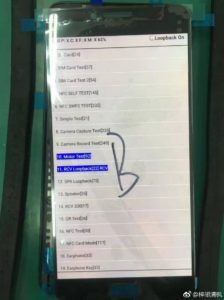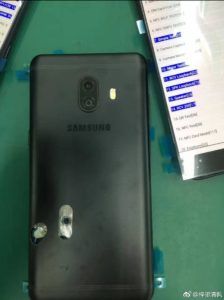 Just now,I saw two images about GALAXY C10,much clear than I saw two mouths ago… pic.twitter.com/U0YiL7XfgK

— 萌萌的电教 (@mmddj_china) July 15, 2017
Leaked images have shown the handset from the front and back. While the rear images show the vertical dual camera setup, there is no information regarding other specs of the smartphone. The smartphone is expected to price below the flagships, much like Galaxy C9 of the last year.
Meanwhile, Samsung is also expected to release a new variant of the Galaxy C7 (2017), featuring dual rear cameras. We've previously reported the leaked images related to this handset, but it is not clear when this variant will arrive into the market.
Dual cameras trend:
Though many smartphone brands are featuring dual cameras on their handsets, Samsung is yet to release a Galaxy phone with a dual camera setup. Though Galaxy S8 was expected to feature one, eventually it didn't happen. Now, over past few days, we have seen many rumors saying that Galaxy note 8 is going to be the first handset from Samsung to feature Dual cameras. However, now reports claim that few other Samsung Galaxy smartphones featuring dual cameras are also in works, which may or may not debut before the launch of Galaxy Note 8.
Now, It is clear that Samsung doesn't want to stay behind by missing on the current trend of dual cameras. It is no surprise, as few makers like Vivo and Oppo are featuring Dual sensors even on the front to improve the quality of selfies. We've already made an article explaining How this Dual camera setup works, enhancing the image quality, You can Read that here.